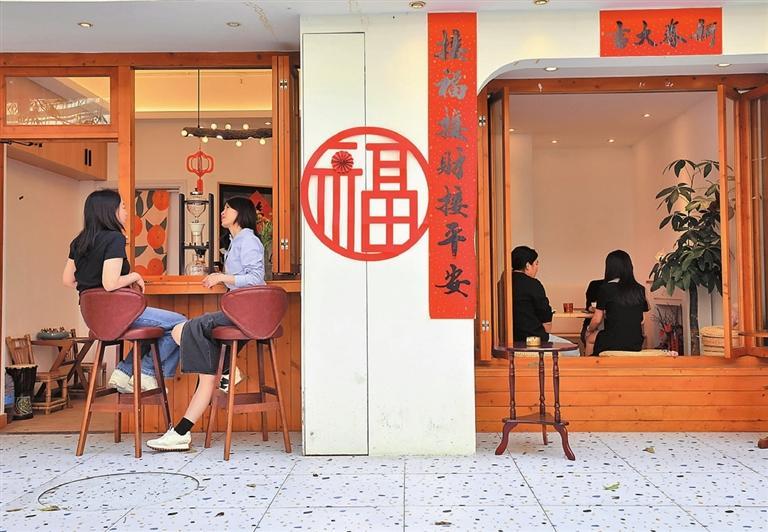 Young people have casual conversations at a café on Cuiye Street in Futian.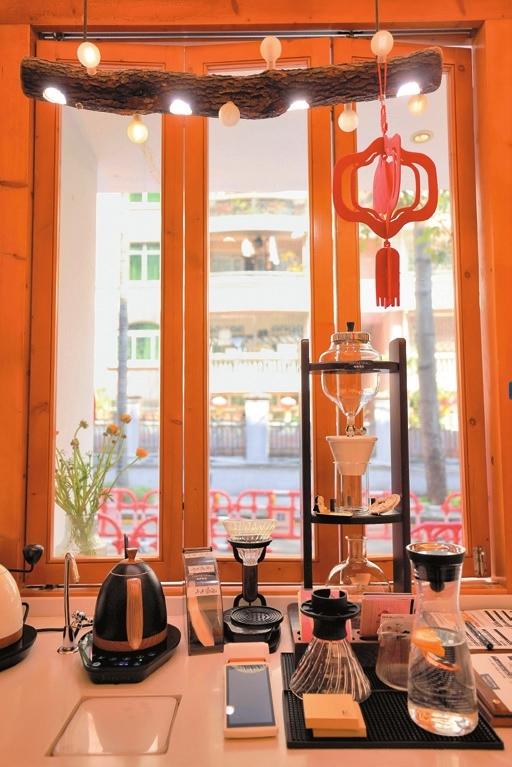 A view of a coffee shop. (Chen Yu)
CUIYE Street in Futian District, which stands between residential buildings, has become a well-known coffee street for coffee lovers. Seven coffee shops line up the alley extending less than 100 meters. The cafés, each no more than 30 square meters, provide young people a space for work and life.
As we know, coffee is a beverage that helps people refresh their minds and coffee shops serve as a place for people to socialize.
Avg café on Cuiye Street is small but fully equipped. Various coffee beans can be seen on its display table, helping customers learn more about coffee beans. Aling, the owner, told Shenzhen Evening News that the café's light color scheme creates a comfortable ambiance.
Chenpi Café, decorated with wooden furnishings, brings customers a tranquil and composed atmosphere. A box on top of a shelf has a collection of "chenpi," or Chinese for orange peels, which explains the name of the café. There is also an area displaying various cup styles. "The café's decorations are unique and simple, where young people can find a leisurely place to enjoy coffee and conversations," the owner said.
Shenzhen has many coffee streets similar to Cuiye Street, serving innovative coffee variants. Cafés are important spaces for young people in Shenzhen to meet friends and get refreshments.
Cheng Hong, a software engineer, is a "coffee addict." He works in a fast-paced and high-pressure environment in the internet industry and regards coffee as the water that can "extend his life."
For Chen, coffee is also a way for him to expand his social community and improve life. He always organizes social events during weekends, inviting friends to brew coffee or meet at cafés. "Drinking coffee gives me relief and also brings me new friends," Chen said.
Hua Mengqing, a junior university student, is also a coffee fiend. She buys coffee to recharge her energy and she will gather her classmates as well to have discussions at a coffee shop.
Liu Lingfeng, a staffer from Shenzhen Coffee Association, said young people prefer to drink coffee to decrease stress from their work and studies. "Diverse coffee brands and cafés provide customers various options," Liu said. One can find cafés in small spaces for takeaway or other cafés that allow people to sit, take a rest and relax.