The 2023 Greater Bay Area Science Forum officially kicks off today in Guangzhou's Nansha on May 21. Nobel Prize laureates, scientists and experts from home and abroad will further exchanges and boost partnership in trending tech sectors such as AI and green tech.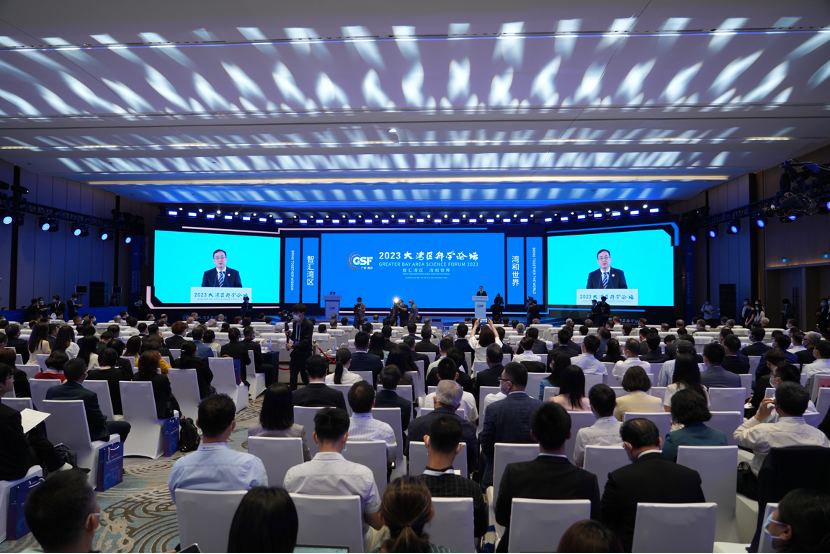 Leung Chun-Ying, Vice Chairman of the 14th National Committee of CPPCC, introduced at the opening ceremony that the Guangdong-Hong Kong-Macao Greater Bay Area (GBA) is a national strategy of China. Nansha, the venue of the forum, is located at the geographical center of the GBA and is a major platform for Guangdong and Hong Kong cooperation.
Leung added the Guangdong-Hong Kong cooperation is all-rounded, covering science and technological innovation, saying, "The area has a high potential for tech development considering its diversity and the strength of Hong Kong in finance, international trade and IP right protection."
Wan Gang, President of the China Association for Science and Technology, addressed that the forum is a shared platform that gathers talented tech experts to shed light on global challenges including climate change, food crisis, energy shortage, environmental pollution and pandemic. "We expect the forum could share insight into new technologies and industrial trends," he said.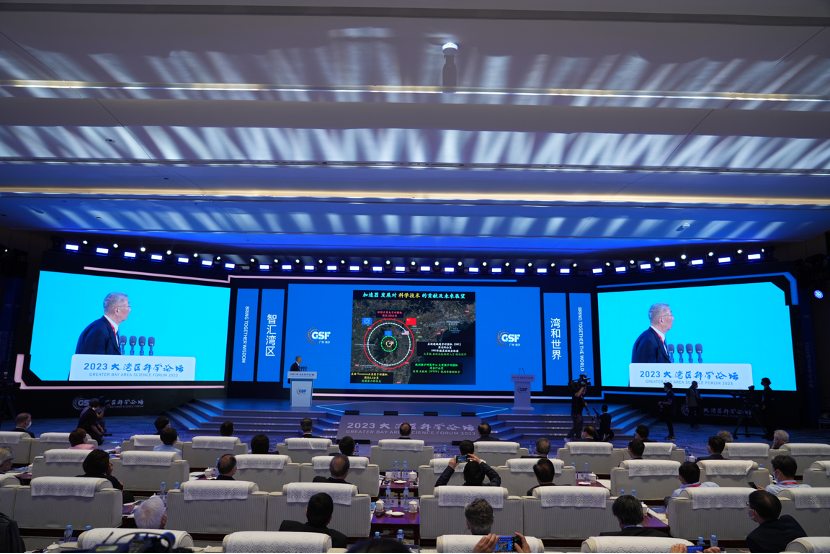 Lee Ka Chiu, Hong Kong Chief Executive, indicated that China's Ministry of Science and Technology and Hong Kong signed a collaboration agreement in March 2023 which would allow Hong Kong scientists and engineers to participate in more national-level projects and promote the flow of talent, the sharing of resources and commercialization of scientific findings.
Lee said he led a Hong Kong delegation to explore the tech sector of four GBA cities, namely, Guangzhou, Shenzhen, Dongguan and Foshan in April, through which he learned that the tech industry is highly dynamic while advanced manufacturing industry is developing rapidly. "Our cooperation is promising as Hong Kong is known for its international resources and basic science while Guangdong is ideal for technological application."
Ho Iat-seng, Macao Chief Executive, said Macao has been actively participating in the development of the GBA and seeking to improve its industrial diversity in which high technology is key. "We will support the construction of the GBA science and technology innovation corridor, tech cooperative platforms as well as the tech cooperation center between China and Portuguese-speaking countries.
Wang Weizhong, Governor of Guangdong, said Guangdong, Hong Kong and Macao have been working closely on technological innovation and science in recent years. "Guangdong invested about 420 billion RMB in research and development in 2022. The province vows to drive future growth with innovation and invites global scientists
and innovative experts for academic exchanges, research collaboration and research application," he said.
Bai Chunli, President of the Alliance of International Science Organization and President of Greater Bay Area Science Forum, highlighted a report on the development of the Belt and Road Initiative (BRI) would be released during the forum. The report shares insight into the challenges and solutions of tech cooperation between countries along the BRI.
Alessandro Annoni, President of International Society for Digital Earth (ISDE), believes that the forum will contribute to the development of the GBA, saying, "Many scientists, ingenious educators and policy makers from different countries are coming together to discuss topics on information and communication technologies and all kinds of science. We look forward to have more partnership with the science community of the GBA in the future."
Samuel Ting, top scientist and Nobel laureate in physics, highlighted the importance of basic science at the ceremony, saying, "People sometimes accuse basic science of being far from their daily life but it is fundamental to make new application of technology possible."
Based on his cooperation with Chinese scientists for more than 50 years, Ting considers China has top-notch scientists who are imaginative and have the ability to develop new technologies and lead international cooperation.
Reported by Jasmine
Photo by Axin
Edited by Wing, Jerry