As the Chinese drama The Knockout (狂飙) went viral on China's social media, the historical architecture in the drama also gained audiences' attention.

In Kaiping, a county-level city administered by Jiangmen City in Guangdong, there is an academy with a history of over 350 years. Red tiles, green eaves, murals, as well as cultural relics such as a panchi (a kind of semi-circular pond), and stone arch bridges... With the efforts of Jiangmen's people's congresses at all levels and local citizens, Kaiping Academy has glowed with new vitality.
Restoration and revitalization of the century-old academy
Kaiping Academy used to be the school of numerous literati, scholars, and teachers in ancient times. "It is the largest existing ancient architectural complex with the longest history in Kaiping," said Xie Wangjin, Director of the Office of Cangcheng Town People's Congress in Kaiping, "and it was listed as a provincial key protected cultural relic unit in April 2019."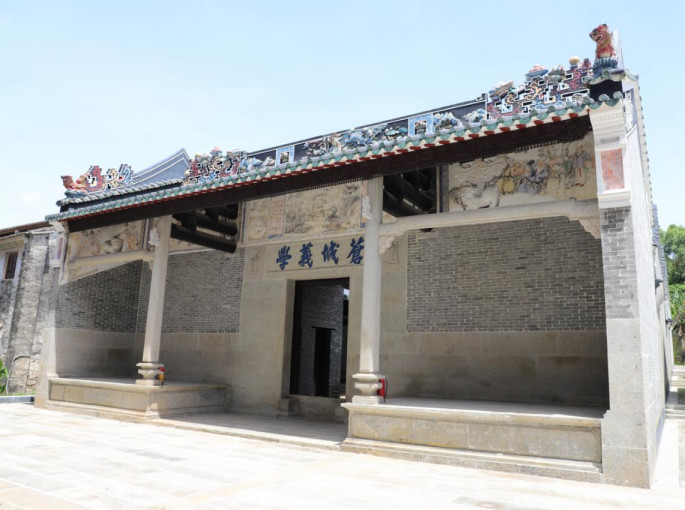 The restored Kaiping Academy
Kaiping Academy had once fallen into disrepair. In recent years, deputies to the people's congresses of Jiangmen City, Kaiping County-level City, and Cangcheng Town submitted proposals to facilitate its restoration. At the same time, they also received some valuable historical and cultural information from the public, as well as suggestions like developing the Academy as a tourist attraction or an educational study base.
"When I visited the locals near the academy, they hoped that the building could be preserved its original appearance and restored the interior in an appropriate way," said Xie Junqiu, a deputy to Jiangmen Municipal People's Congress.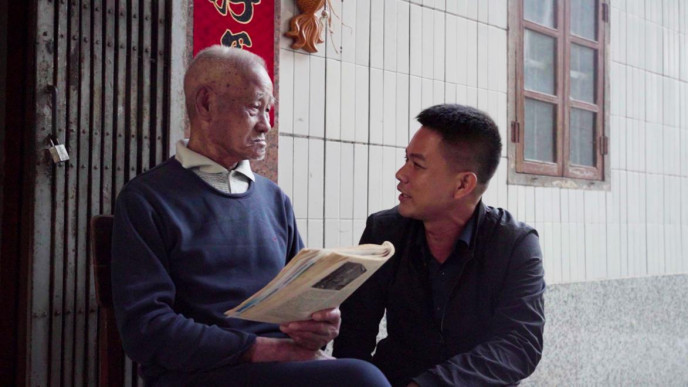 The deputy visits the residents around the academy
The deputies came to the Academy 3 to 5 times a week or more to get people's feedback for the relevant departments. In June 2022, the first phase of the Kaiping Academy renovation project was completed, restoring the architecture's original appearance, and it was highly praised by Kaiping people at home and abroad.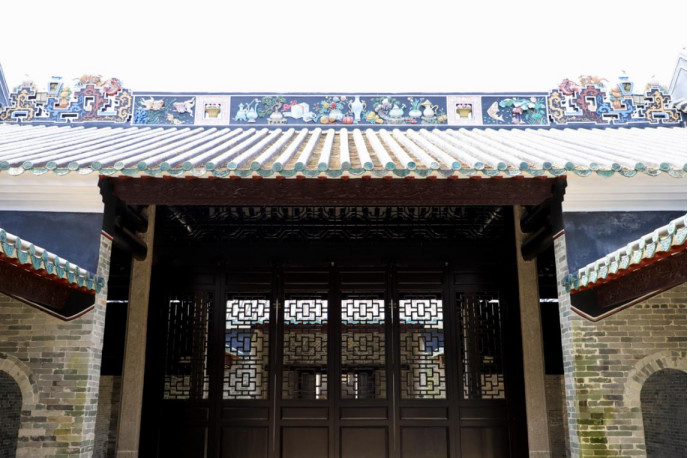 The restored Kaiping Academy
Promote the integration of culture and tourism
To boost the development and integration of the city's cultural industry and tourism, Jiangmen will highlight the revitalization and utilization of Kaiping Academy, such as launching a travel route via this century-old academy.
In addition, at a conference focusing on the development of the Kaiping Academy and other cultural industries, Xie Junqiu made a new suggestion: to make it a distinctive attraction that integrates the functions of heritage conservation, tourism, and society education.
Xie Caihua, a deputy to the People's Congress of Kaiping County-level City, also suggested more cultural tourism activities and organizing students to experience the ancient culture in the academy. "We should convey the value and connotation of historical architecture to our offspring."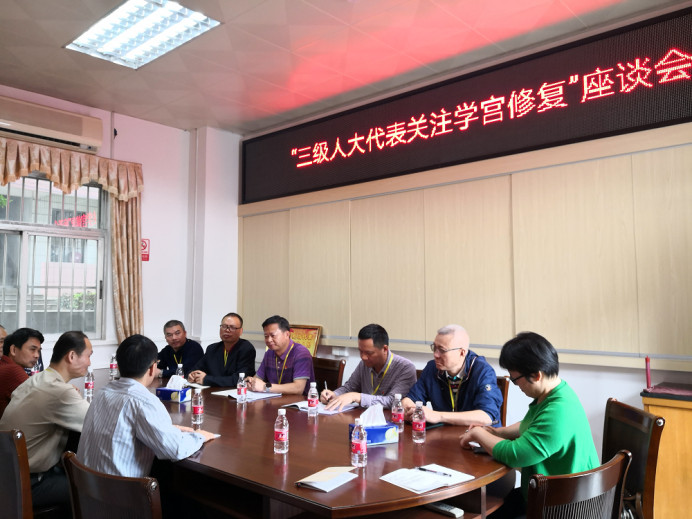 Deputies discuss the development of the cultural industry
Presented by Southcn.com & GDToday
English version: Holly, Axin, Lu Lu
English Editors: Wing, Olivia, Nan, Steven, Monica, Abby, James
Chinese version: Guardian of 350-year-old academy