Gree Electric Appliances, Inc. of Zhuhai is a diversified international industrial group and the first Chinese appliance enterprise to go global. Its own brand products are now sold to over 160 countr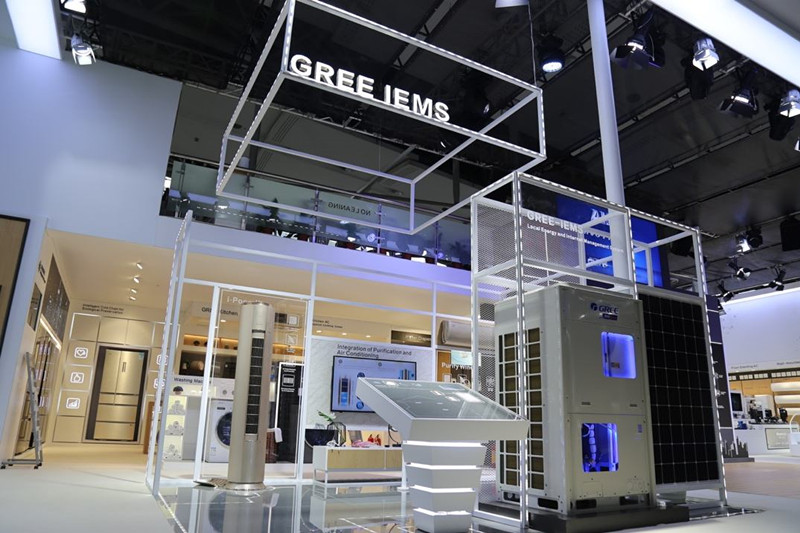 Gree Electric Appliances, Inc. of Zhuhai is a diversified international industrial group and the first Chinese appliance enterprise to go global. Its own brand products are now sold to over 160 countries and regions worldwide, accounting for 30% of the global air conditioning market.
Thanks to opportunities created by the "Belt and Road" Initiative, Gree has been able to further penetrate the global market.
The company has both demonstrated to the world its strength and helped "made in Guangdong" and "made in China" products garner a good reputation. Gree has achieved this through many international projects: in 2010 the companies supplyied the main venues and supporting projects of the World Cup in South Africa; as well as infrastructure projects in Morocco.
"In the past, 'made in China' was synonymous with 'cheap' or 'poor quality' but the 'Belt and Road' initiative is helping to promote our quality products all over the world," said Dong Mingzhu, president of the Gree Electric.
Crucially, the export of air conditioners especially photovoltaic (pv) air conditioner products is helping the company to expand market along the Belt and Road.
For instance, In 2005, Gree first entered the Pakistani market. Over the past 12 years, Gree has developed from an obscure Chinese brand into the leading brand in Pakistan's air-conditioning market. In 2017, its market share exceeded 30%. In Iran too the company has become reknowned for its quality air conditioner products.
According to Dong, due to the company's focus on consumer needs, and dedication to improving product quality through innovative R&D, Gree's products are now widely loved by consumers.
In regards to the overseas market, the availability of innovative technology has brought changes to people's lives.
At Saudi Power 2018 (an exhibition of electric goods, lighting and new energy), Gree's pv air conditioner attracted the interest of Saudi Energy Minister, Khaled al-Falih.
The city of Mecca is located in the desert, lacking water and electricity. Therefore, a kind of water cooler is used to remove heat via the evaporation of water to encourage cold air flow in the building. It is not only a waste of water, but also inefficient due to the local high temperatures.
Nevertheless, pv air conditioners have solved this problem: using solar powered air-conditioning equipment; both environmentally friendly and energy saving. The Saudi Energy Minister invited Gree to install this technology into the city's mosque.
The Middle East and Southeast Asian countries all experience high temperatures and a great deal of sunshine throughout the year. Furthermore, the price of electricity is relatively high, therefore the advantages of pv air conditioners are clear.
---
Now Gree has set up 5,000 PV systems in 22 countries and regions mainly covering the Middle East, Southeast Asia and North America.
In January this year, Phoenix Mart in Arizona, with a floor area of 600,000 m2, adopted Gree pv air conditioners, making it the largest PV air conditioning project not only in America but the world.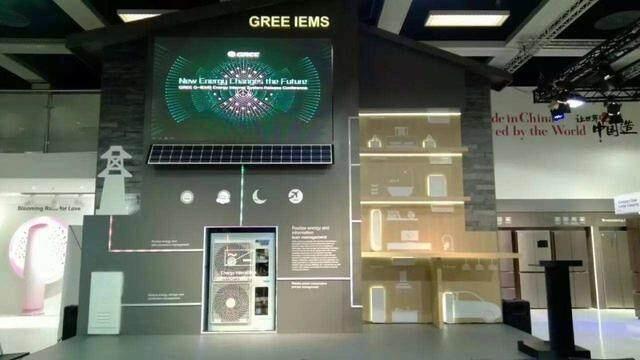 Gree Electric launched their G-IEMS Local Energy Internet System at the IFA (Internationale Funkausstellung) in Berlin last year.
This complete ecosystem integrates electricity generation, storage, and transformation with efficient energy use and real-time energy management, centralized energy information administration and lightweight interaction.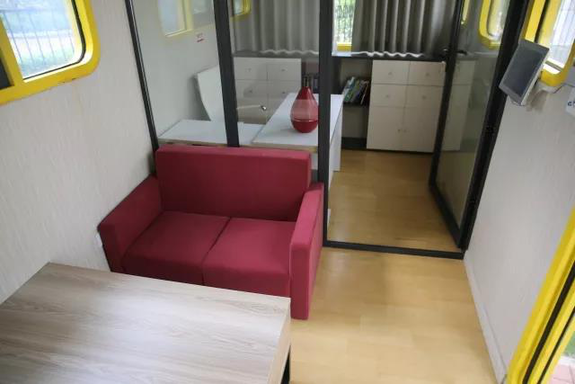 The household application of the Energy Internet System, which is called G-HIEMS, is built on the foundation of photovoltaic air conditioners with ternary commutation technology and photovoltaic DC drive technology. [File Photo]
For now, Gree's G-IEMS can provide complete system solutions for power generation, storage, utilization and management fin households, factories, communities and parks.
In addition to air conditioners, the company's business covers smart appliances, home appliances, air source water heaters, smart phones, and refrigerators.
At the upcoming 21st Century Maritime Silk Road Forum on International Communication and Chinese (Guangdong) Companies Going Global to be held in Zhuhai, Gree is planning show off their industrial robot band!
Reported by Will
Edited by Simon