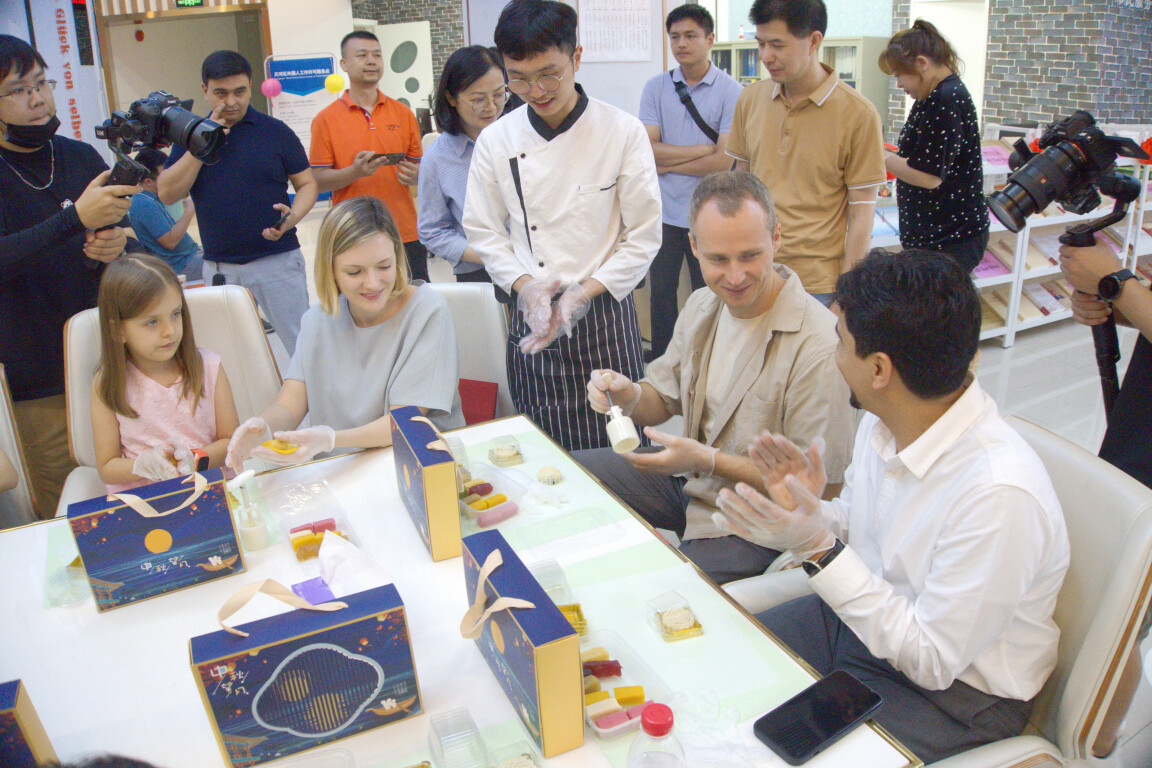 The Mid-Autumn Festival falls on the 15th day of the 8th month of the lunar calendar, which will be on September 29 this year. It is one of the most important Chinese festivals, symbolizing reunion and harmony.
To celebrate the upcoming festival, the Guangzhou Foreign Affairs Office, Tianhe District Government and Liede Community held a cultural exchange event in the Guangyue community of Tianhe District on September 23. About 60 international volunteers, as well as local residents and expats, participated in the event.
During the event, participants made mooncakes and lanterns. They were also invited to guess lantern riddles, a traditional game for the festival.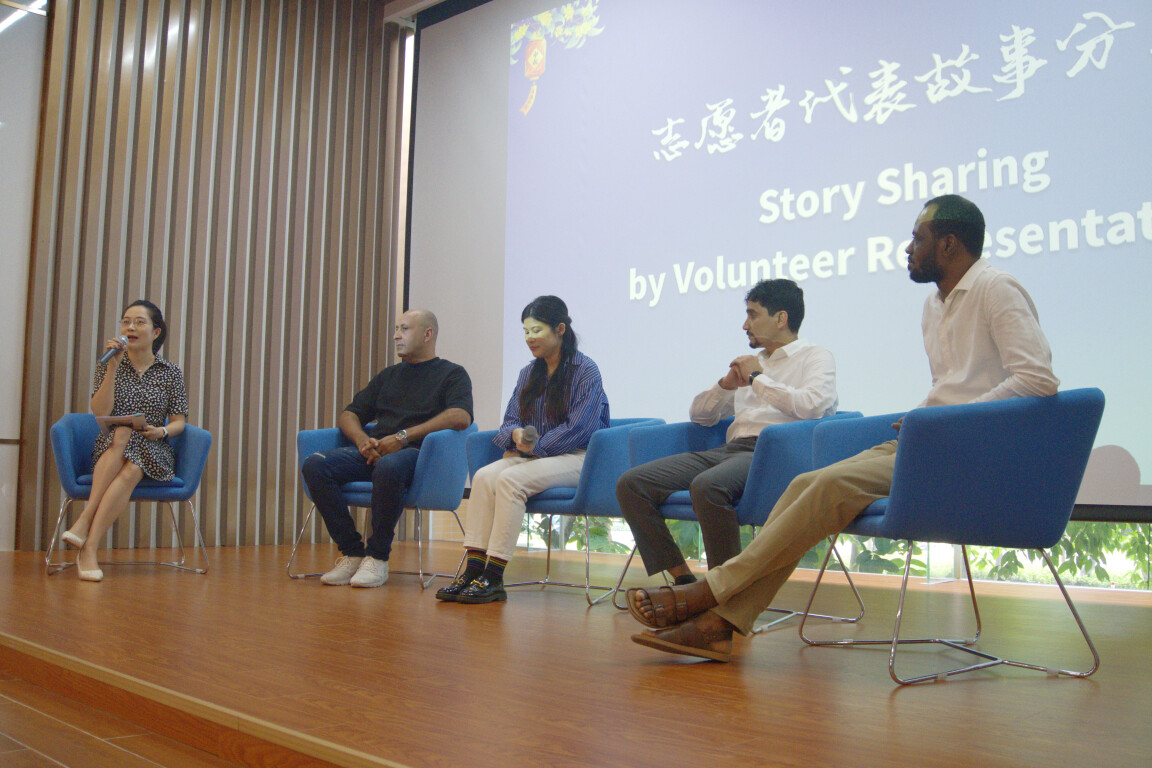 Rashed, who has lived in Guangzhou for 16 years; Don Beni, who has lived in Guangzhou for more than 10 years; and Naji, who has joined the volunteer team for more than 10 years, as well as Lu Shuilian, who has serviced the multilingual emergency hotline, shared their stories during the event.
Reported by: Eliana Chen (Intern)
Edited by: Wing, Jasmine, James