On November 17, Du Zhihui, a resident of Longtan Village in Haizhu's COVID-19 controlled area, quarrelled with his son. He wanted to see his doctor right away.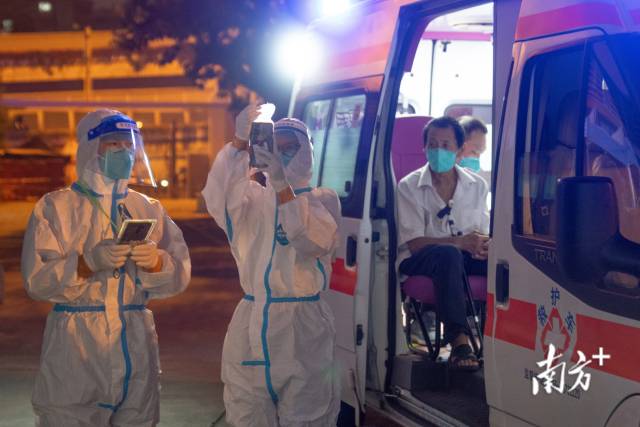 [Photo: Nanfang Plus]
Ten minutes later, after hearing about Mr. Du's need, the local public official and pandemic prevention and control team immediately went to the spot to help him receive the medical treatment.
The 64-year-old Du Zhihui is suffering from Parkinson's disease and diabetes. He had Deep brain stimulation (DBS) surgery earlier this year and needs long-term medical observation and treatment.
"If you have any difficulties, please talk to us. We will do our best to help you," said Du Hanquan, Party secretary of Longtan Village.
Zeng Songping, responsible for the fifth gird in Longtan Area, sent Mr. Du's information to a medical network group for a doctor's appointment.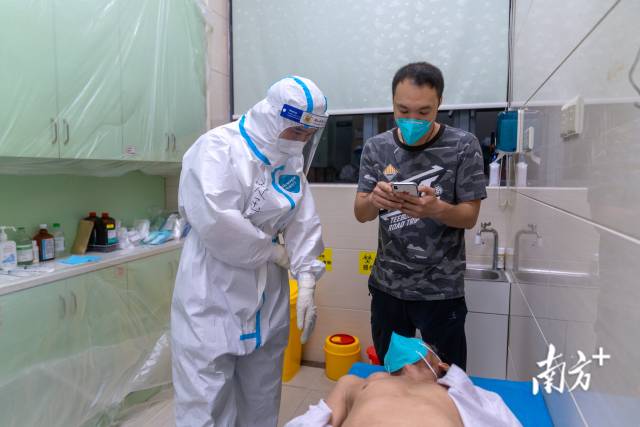 [Photo: Nanfang Plus]
Du met with his attending doctor Liu Jinlong, from the First Affiliated Hospital, Sun Yat-sen University, the next afternoon at Shayuan Community Health Service Center.
After a series of examinations, Doctor Liu helped Du to get some cyst fluid out. And Du felt much better after the treatment.
"Now I know my own body condition. I won't worry anymore," said Du happily.
"The whole family can feel at ease now. We're really grateful to all those who have helped us over the past few days," said Du Zhuobin.
Chinese reporters & video: Nanfang Daily Zhang Ziwang, Zhou Fuqi, Xu Shuzhi
English version: GDToday Fanny, Qin Shaolong
Editor: Wing, Nan, Monica, Jerry