Editor's Note:Shenzhen Daily has joined hands with the Information Office of Shenzhen Municipal People's Government to launch a series of reports titled "Decade of Transformation," to tell the story of Shenzhen in the eyes of expats. Rafael Saavedra, a popular YouTuber who has been living and working in China for seven years, will host the series, showing you Shenzhen, a dynamic and energetic city from the perspective of 60 expats. This is the first story of the series.
Isaac Cohen, a biologist from Colombia, has been recording through his camera lens the beautiful and colorful wildlife in Shenzhen since arriving in town in the summer of 2017.
As an "international garden city," Shenzhen is accelerating the construction of a national sustainable development agenda innovation demonstration zone, implementing the strictest ecological environmental protection system, to create a safe and efficient production space, a comfortable and livable living space, and an ecological space of lucid waters and blue sky.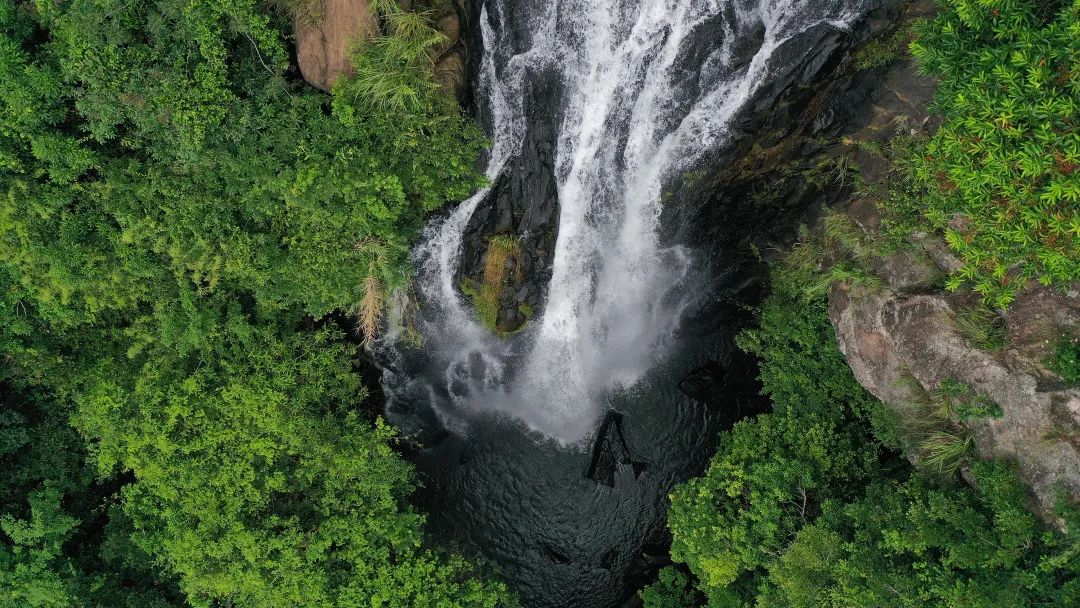 A bird's-eye view of Maluan Waterfall, photo by Liu Xudong.
This ecological environment has attracted many biologists, including Colombian biology teacher Isaac Cohen.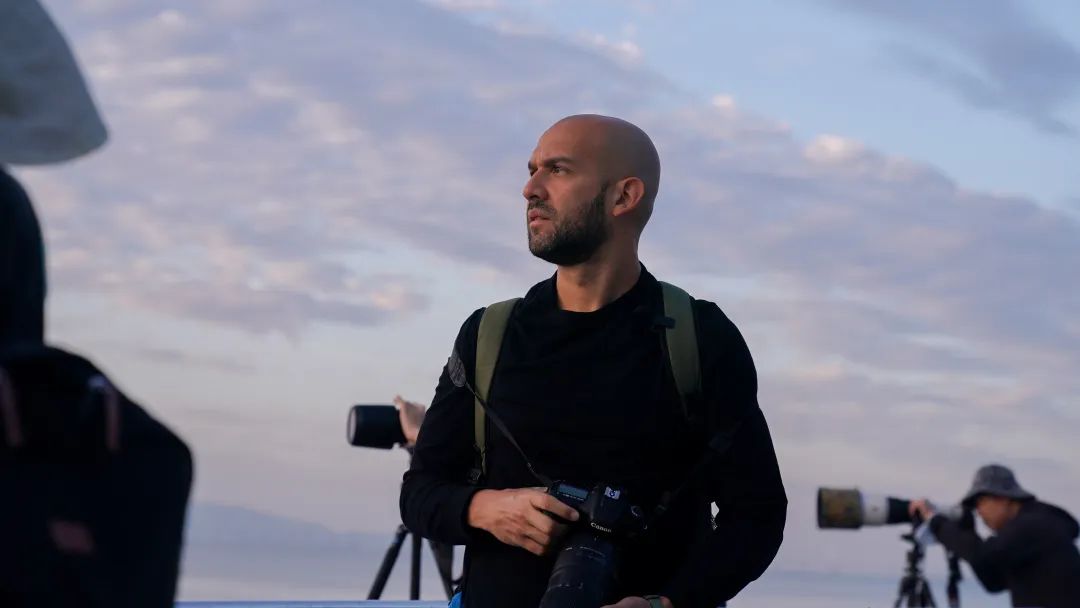 In spite of being the rapidly developing and young metropolis that it is, Shenzhen is still home to a rich variety of animals and plants.
According to a relevant investigation conducted by the Shenzhen Municipal Planning and Natural Resources Bureau, Shenzhen has recorded 585 species of terrestrial vertebral animals, including 15 species of the nation's first-class protected animals, such as the pangolin, black-faced spoonbill and the small Indian civet, as well as 78 species of second-class protected animals including the white-throated kingfisher, Chinese hwamei, black-throated laughing thrush, collared scops owl, black kite, and the Western osprey.
The city has also recorded a total of 2,086 species of terrestrial plants, including two species of the nation's first-class protected plants and 33 species of second-class protected plants.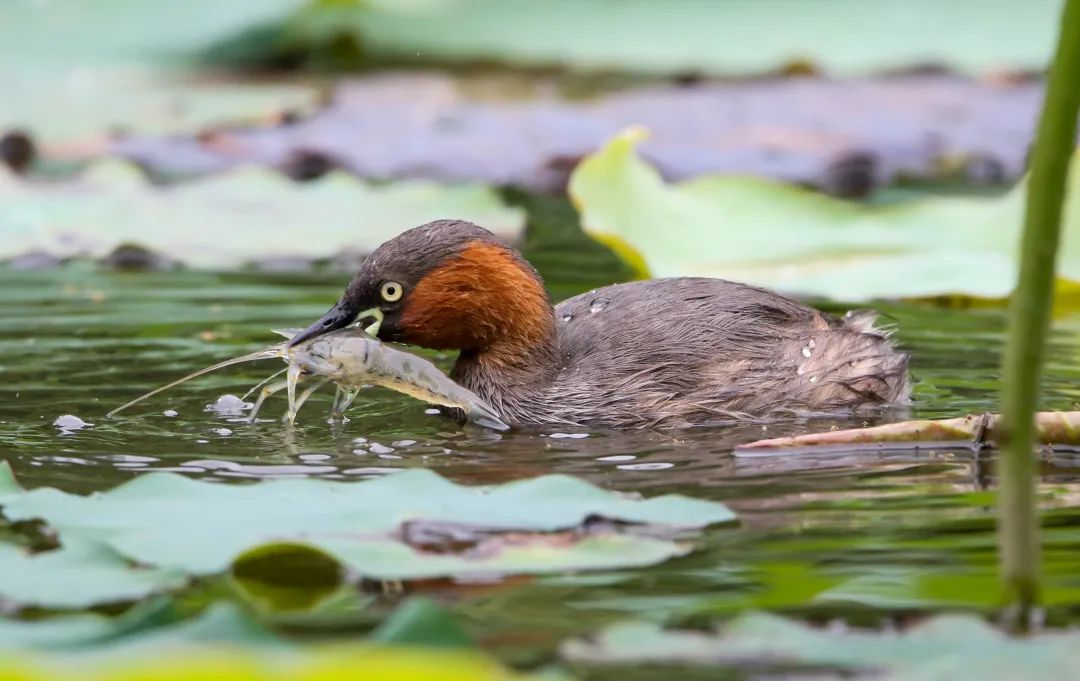 A little grebe swims with a shirmp in its beak in Honghu Park, photo by Isaac Cohen.
Cohen also keeps posting photos and articles on his social media account and on local media outlets, educating citizens on ecological equilibrium, bird migration, water resources conservation and released animals.
His articles and photos also get published on the Shenzhen channel of the "Xuexi.cn" app starting last November, which is the first time for an expat in Shenzhen to open a column on the platform.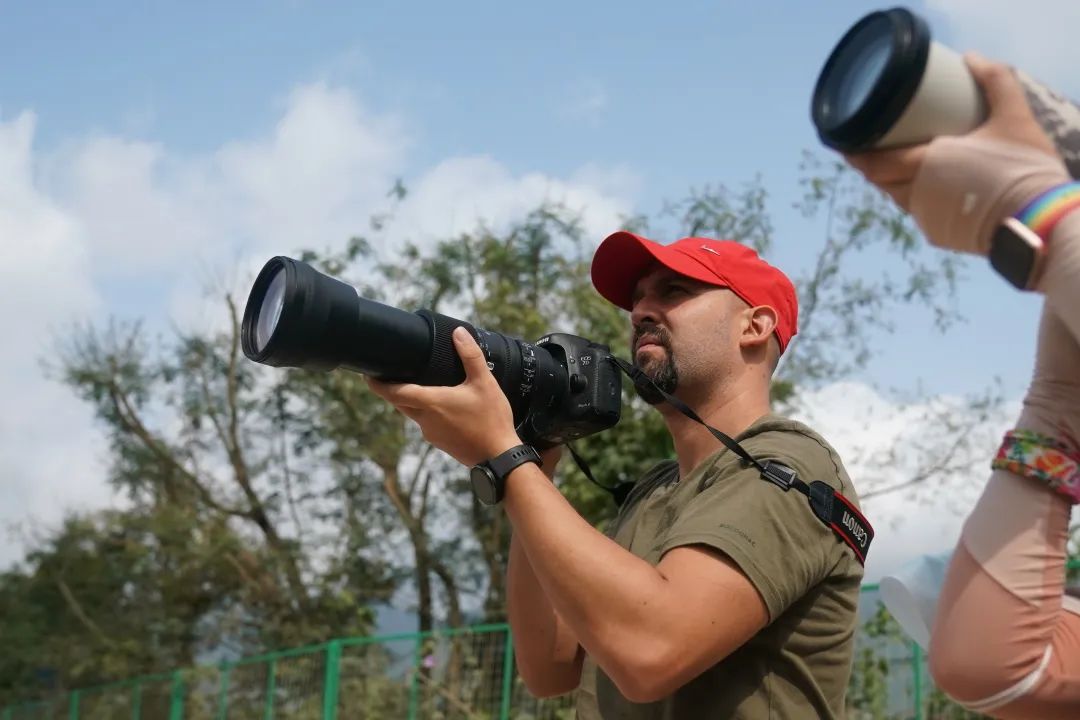 Cohen searches for animals with his telephoto camera in Baguang, photo by Liu Xudong.
Cohen shares his feelings towards the achievements Shenzhen has gained in the protection of ecological environment and nature education.
"The relationship between Shenzhen and its natural environment has become more apparent in recent years, and I have learned that people here are becoming more interested in exploring nature," Cohen said. "Many parents choose to take their children to nature education camps and observe plants and animals, which is very nice to see.
Human civilization is now embracing a new developmental stage, marked by an increasing awareness of the need for ecological and environmental protection. We should protect biodiversity, in a bid to protect the earth, which is our home."