On October 31, a media delegation participating in the "Explore Guangdong along coastline" event arrived in Shenzhen, the economic powerhouse of Guangdong province, gaining in-depth insights into the city's expanding and thriving marine businesses. The city boasts a coastline of 260 kilometers and 51 islands and has geographical advantages bordering Hong Kong and Macao.

"It's so much fun and relaxing. I would recommend it to my fans!" said Neslihan Kilavuz, a YouTuber from Türkiye when taking a cruise ferry at the Shekou International Cruise Homeport for sightseeing with the delegation.
She was enthralled by the remarkable view, including sightseeing of the 55km-long Hong Kong-Zhuhai-Macao Bridge, and enjoyed the magic show and interactive activities on the ship.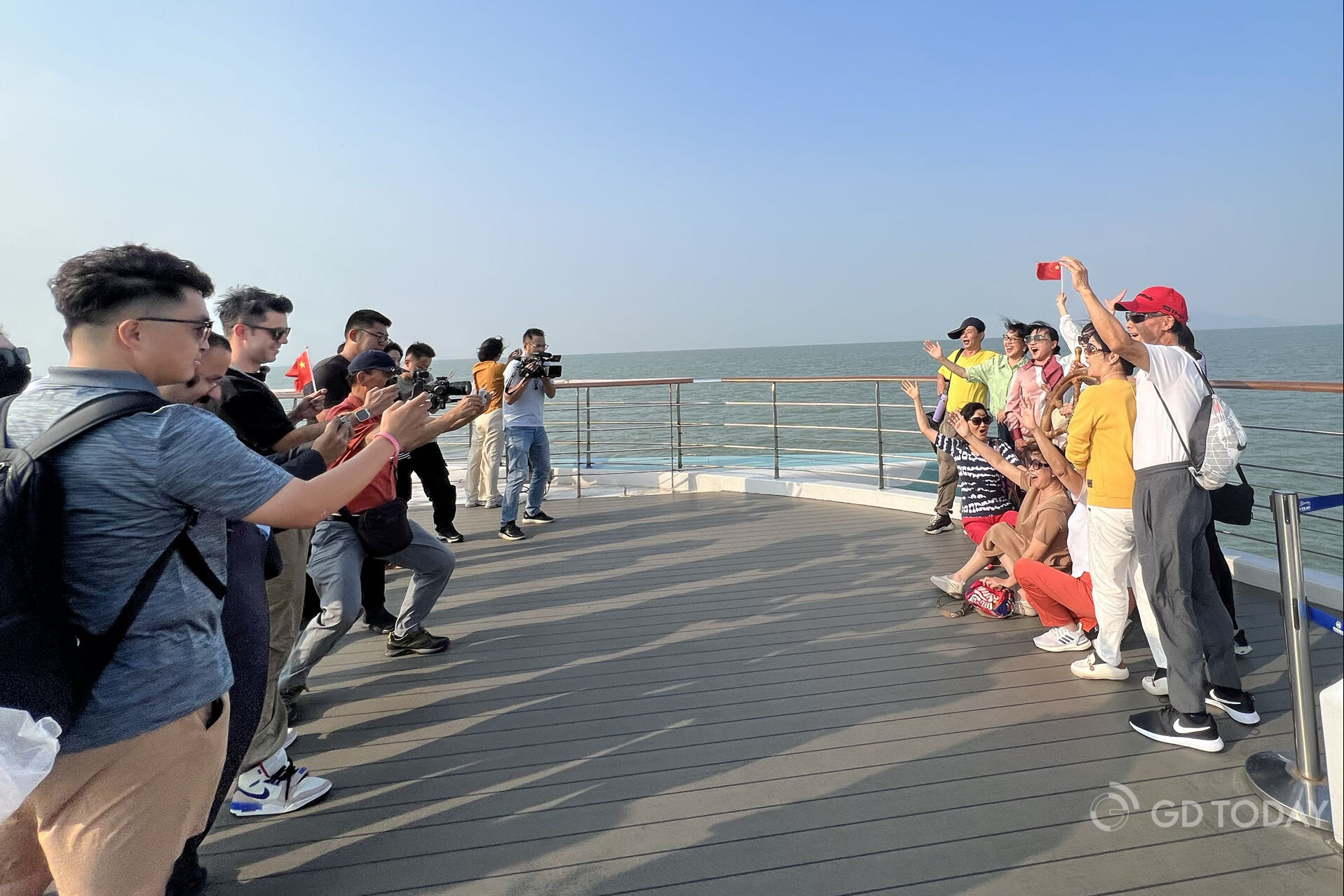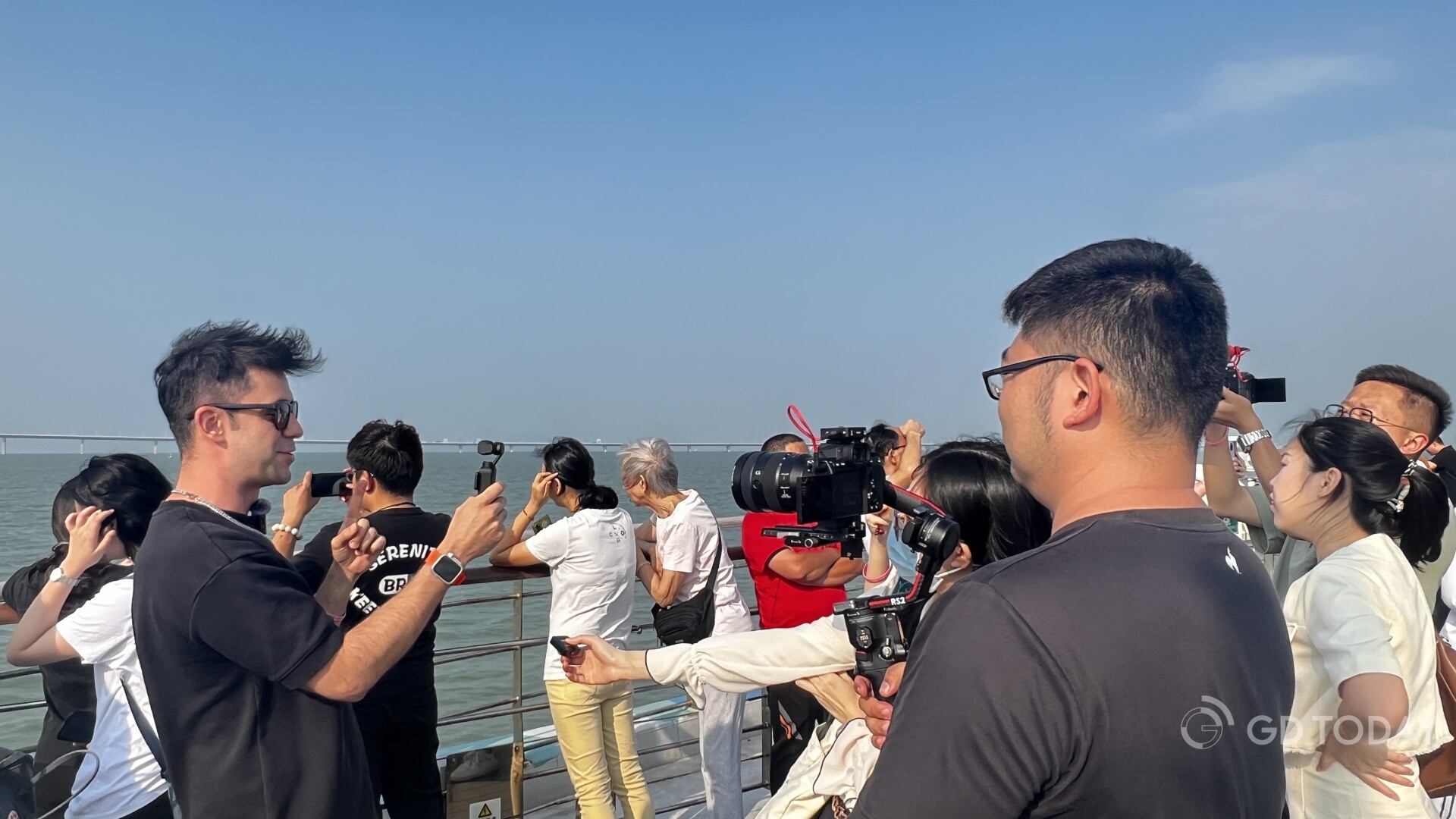 This is one of the cultural tourism itineraries of the homeport's "Impression the Greater Bay Area from the Sea" project. It's introduced that this project will be turned into a benchmark for the Guangdong-Hong Kong-Macao Greater Bay Area (GBA) and a new brand of Shenzhen's high-end marine cultural tourism.

Located in Nanshan District, the Shenzhen Shekou Cruise Homeport is the largest modern international cruise homeport and the first port with international transit functions in China. It runs direct ferry connections from Shenzhen to destinations across the Pearl River Delta, and has opened multiple cruise routes that cover countries and regions, such as Japan, the Republic of Korea, Thailand, and Singapore. Since its opening in 2016, it has received over 30.8 million tourists, which include more than 1.03 million cruise tourists.
Kilavuz also highlighted the "Hong Kong International Airport Pre-check-in Service" provided by this homeport. She thinks it's very convenient as passengers can get their boarding passes and have baggage check-in for flights from Hong Kong International Airport at Shenzhen Shekou Cruise Homeport.
In addition to the Shekou Cruise Homeport, the Hutchison Ports YANTIAN also drew much attention from the delegation. "It's a natural deep-water port and the world's largest container terminal run by a single operator," said Mahdi Faraj Hamid, a reporter for the Rudaw Media Network, "It was really impressive. It's the first time for me to see such a gigantic port."
"We learned about the process that is behind the shipments, carrying and sending merchandise to the world. This is one of the busiest ports in China, one of the biggest ports in China," said Rafael Saavedra, a YouTube content creator from Venezuela.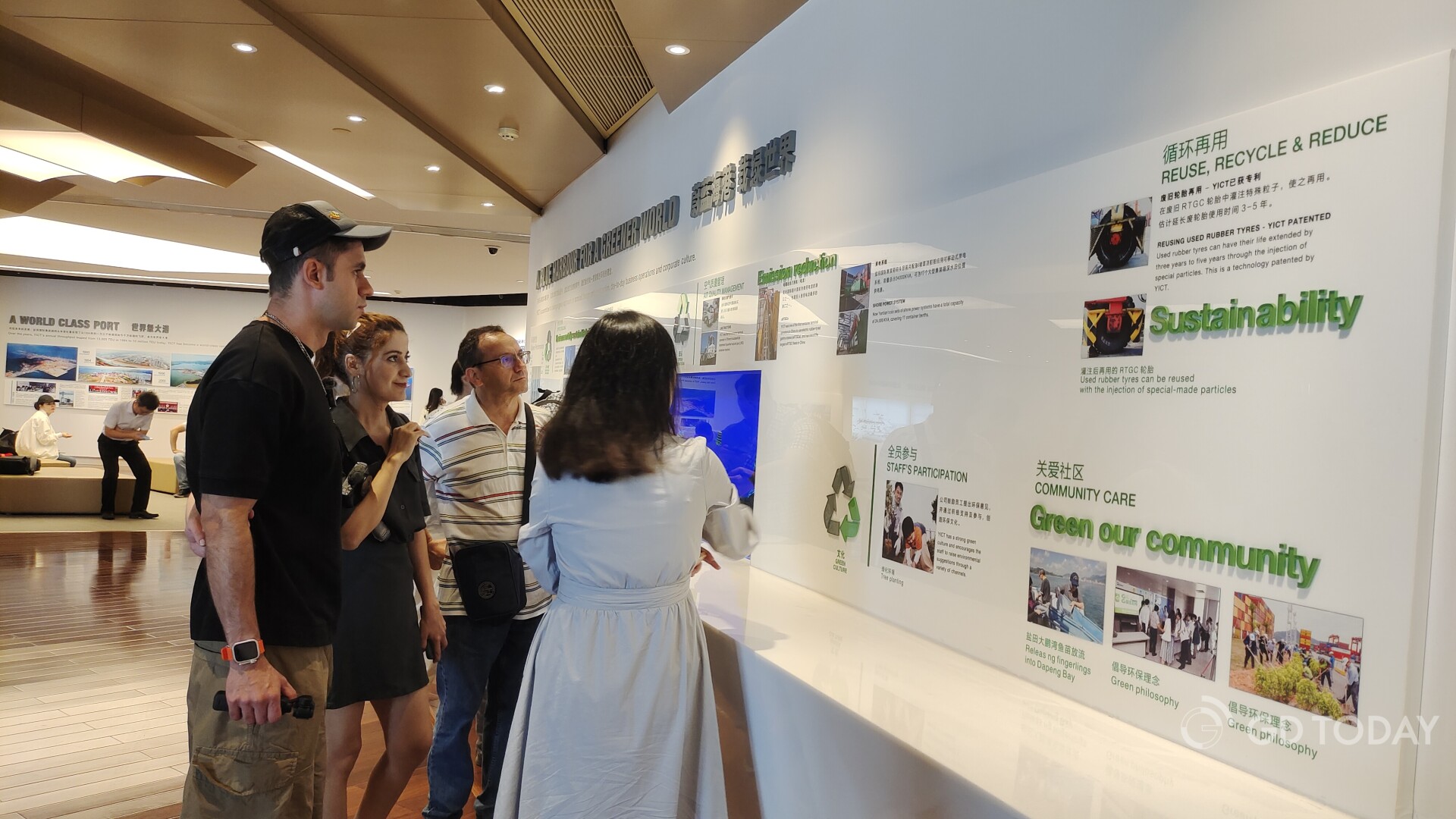 Hutchison Ports YANTIAN is a key international shipping hub in the (GBA), boasting a dense network of shipping routes. Meanwhile, it has become a hub port for the import of refrigerated fresh goods from the Americas, Europe, Australia and New Zealand, and Southeast Asia, making it the preferred port for cold chain logistics in South China.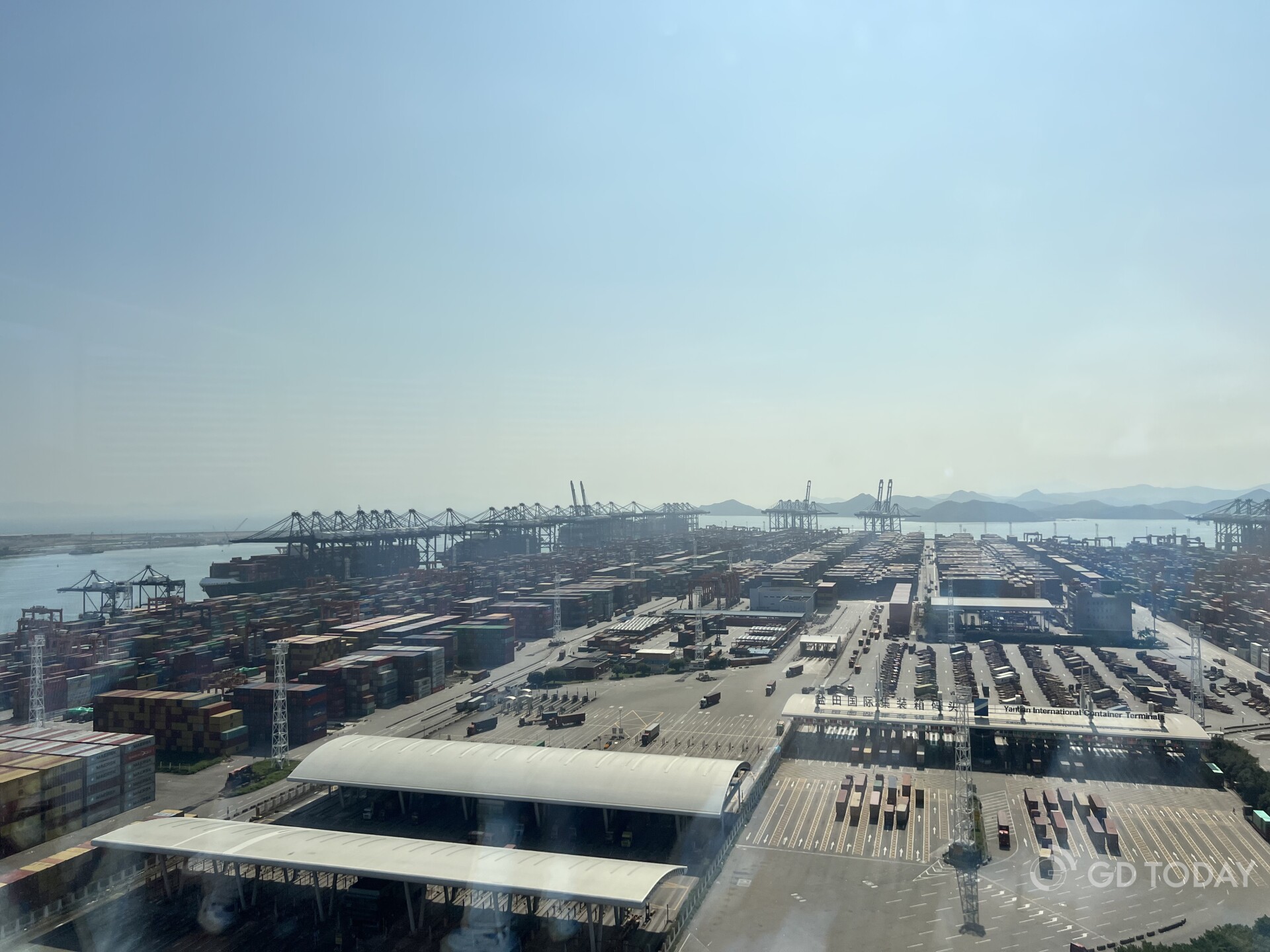 "I live in Shenzhen and learning about this is very interesting for me as a content creator. I made a few videos to show how it helps the economy of Shenzhen to develop and make the city outstanding when it comes to trading," Saavedra added.
In June this year, Shenzhen released the "Shenzhen Ocean Development Planning (2023-2035)", rolling out support for marine industries to build a global marine center. In 2022, Shenzhen's gross marine product increased by 3.9% year-on-year, accounting for 9.7% of GDP.
Reporter | Holly, Nina, Ariel
Editor | Olivia, Monica, Jerry