On November 19, the 25th China Hi-Tech Fair concluded in the southern Chinese metropolis of Shenzhen, with an attendance of 248,000 visitors and a cumulative transaction volume, including the intended transaction amount, totaling 37.28 billion RMB (about 5.17 billion USD).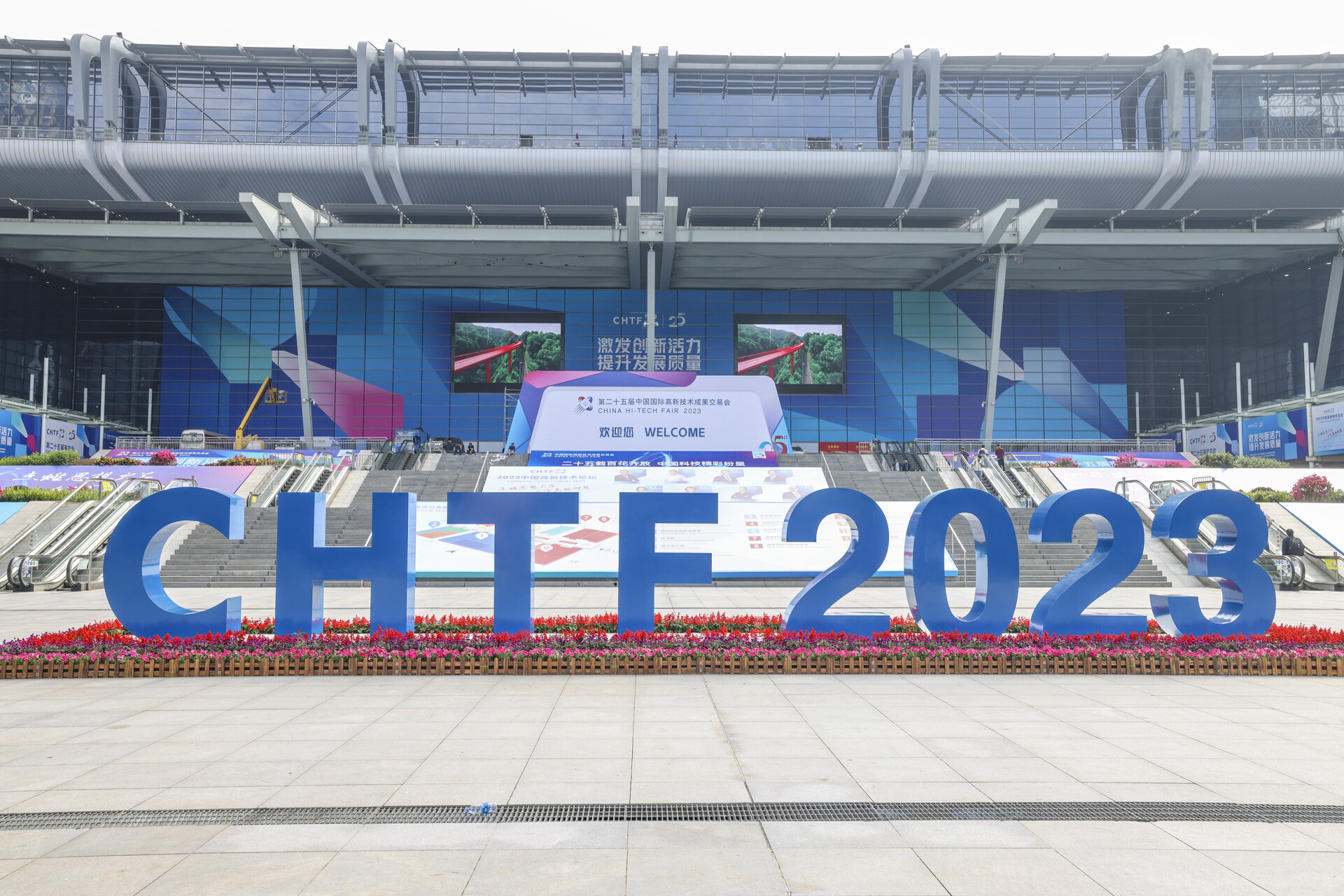 Featuring participation from 105 countries and regions, the fair attracted over 4,000 exhibitors, with the exhibition area reaching 500,000 square meters. A total of 132 events were held, 681 new products and achievements were unveiled and contracts for 17 cooperation projects between central enterprises and local governments were signed onsite.
Majid Najafiani, the head of the Iranian delegation, has participated in CHTF six times. This year, he led 10 Iranian companies to participate in the fair, of which nine are participating for the first time.
"Previously, we have an Iranian enterprise that received 4 million USD in industrial counterpart investment at CHTF and has been under production in China, achieving a significant expansion of business development. At the CHTF, we can stay informed of the latest development trends and technology in technological innovation, and we hope to not only sell products but also find more partners through this platform," said Majid.
This year marks the 10th anniversary of the Belt and Road Initiative. Ministers from 9 Belt and Road countries, including Hungary, Kenya, Russia, and Serbia, attended the Fair and set up their nations' stands. Overall, 105 regions from 76 countries along the Belt and Road participated in the Fair, making the 25th High-Tech Fair the one with the widest range of participating countries and regions in history, including 395 international organizations and units from these countries.
"The China Hi-Tech Fair is one of the best platforms to exchange and display science and technology. This year, seven Hungary companies showcased high-tech products, such as light sports aircraft and all-electric roadsters, in this Fair." Előd Tasnády, Deputy Consul General of the Consulate General of Hungary in Guangzhou, said that in recent years, more and more Hungarian enterprises have been keeping in close touch with the Chinese market, hoping to take advantage of the Fair to seek more opportunities in China.
Source: Xinhua & GDToday
Reporter: Rofel
Photo: Nanfang Daily
Editor: Olivia, Nan, James