Top scientists and experts from home and abroad gathered to exchange ideas on trends in the AI industry and discuss opportunities for partnerships in Guangzhou's Nansha on May 22 during the AI sub-forum of the 2023 Greater Bay Area Science Forum.
Wang Xi, Vice Governor of Guangdong Province, introduced that 2022 saw over 1500 AI enterprises in Guangdong, and the economic scale of the AI industry exceeded 150 billion RMB, ranking top in China.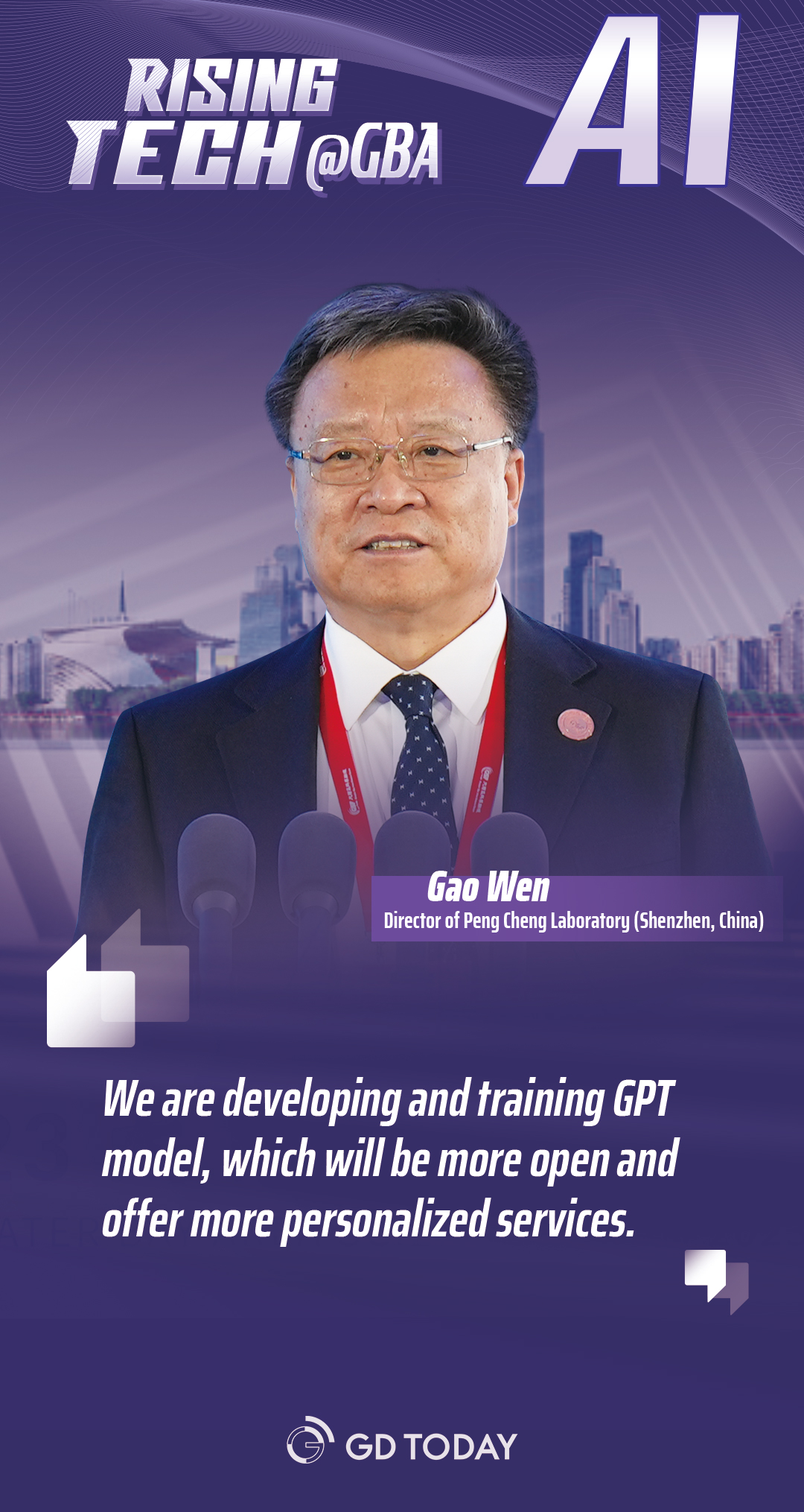 According to Gao Wen, Director of Peng Cheng Laboratory (Shenzhen, China), his team is developing and training a model similar to ChatGPT, which will be more open and offer more personalized services. "We also plan to develop an enhanced version of the large model technology platform, where the users can enjoy a more accurate and personalized model. That's how we will boost the development of AI in the Guangdong-Hong Kong-Macao Greater Bay Area," said Gao.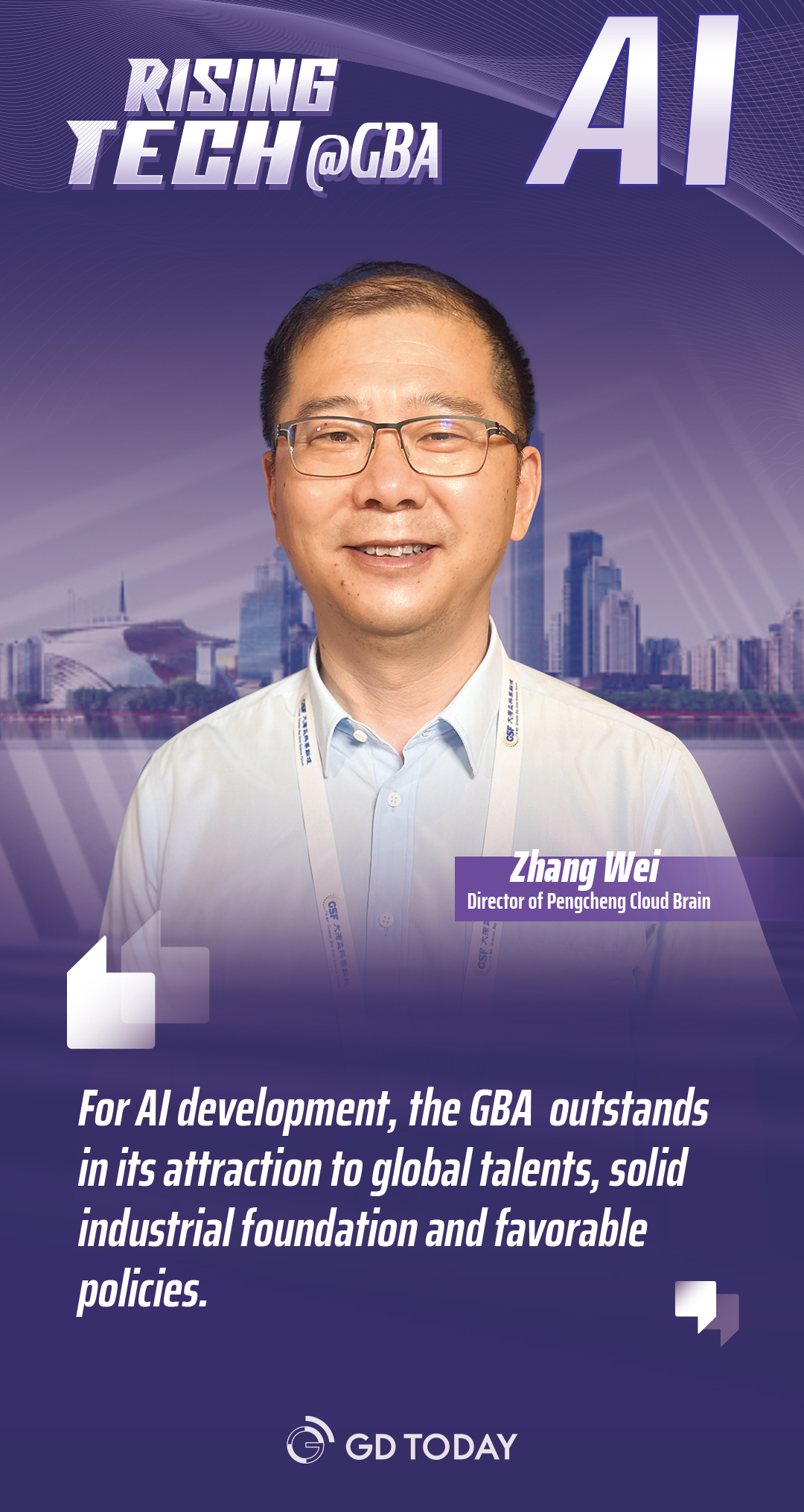 Zhang Wei, Director of Pengcheng Cloud Brain, attributes the GBA's advantages in AI development to its attraction to global talents, solid industrial foundation, and favourable policies.
"There are many scientific research institutions in the GBA that are very innovative in their source of funds and ways of operation. The solid industrial foundation here provides a scientific application with various opportunities and drives scientific research. These are the key factors that attract global AI experts to the GBA," said Zhang.
"Hong Kong is a good example demonstrating the GBA's attraction to global talents. In the University of Hong Kong, teachers from Western countries account for a quarter of the total number of faculty staff, which is much higher than the average level," added Professor Peng Gong, Vice-President and Chair Professor of Global Sustainability of the University of Hong Kong.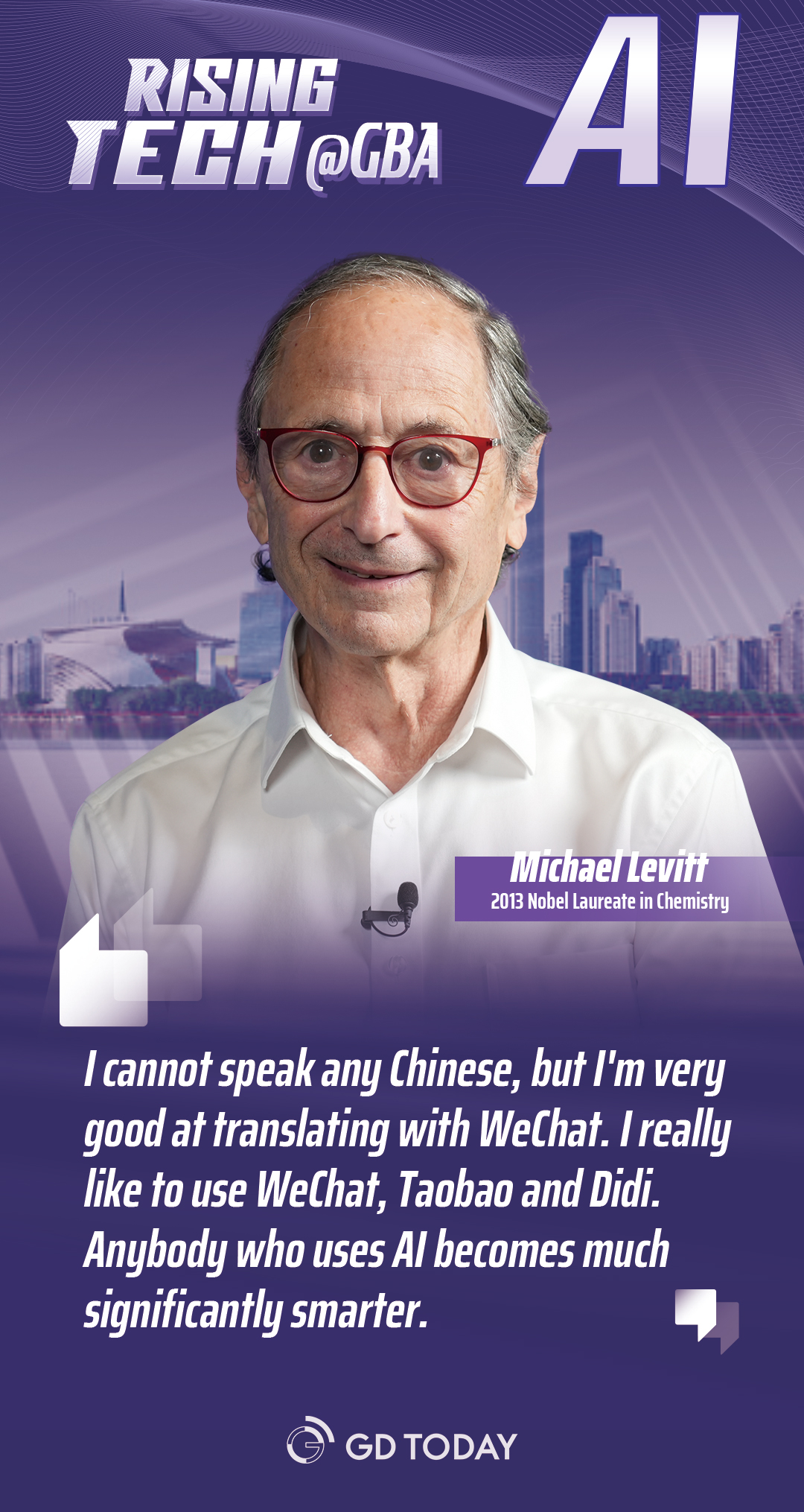 "I've been using ChatGPT now for more than five months, and it is amazing. One of the amazing things about ChatGPT is that it perfectly translates from English to Chinese. And I wish I could use WeChat in the US," said Micheal Levitt, 2013 Nobel Laureate in Chemistry.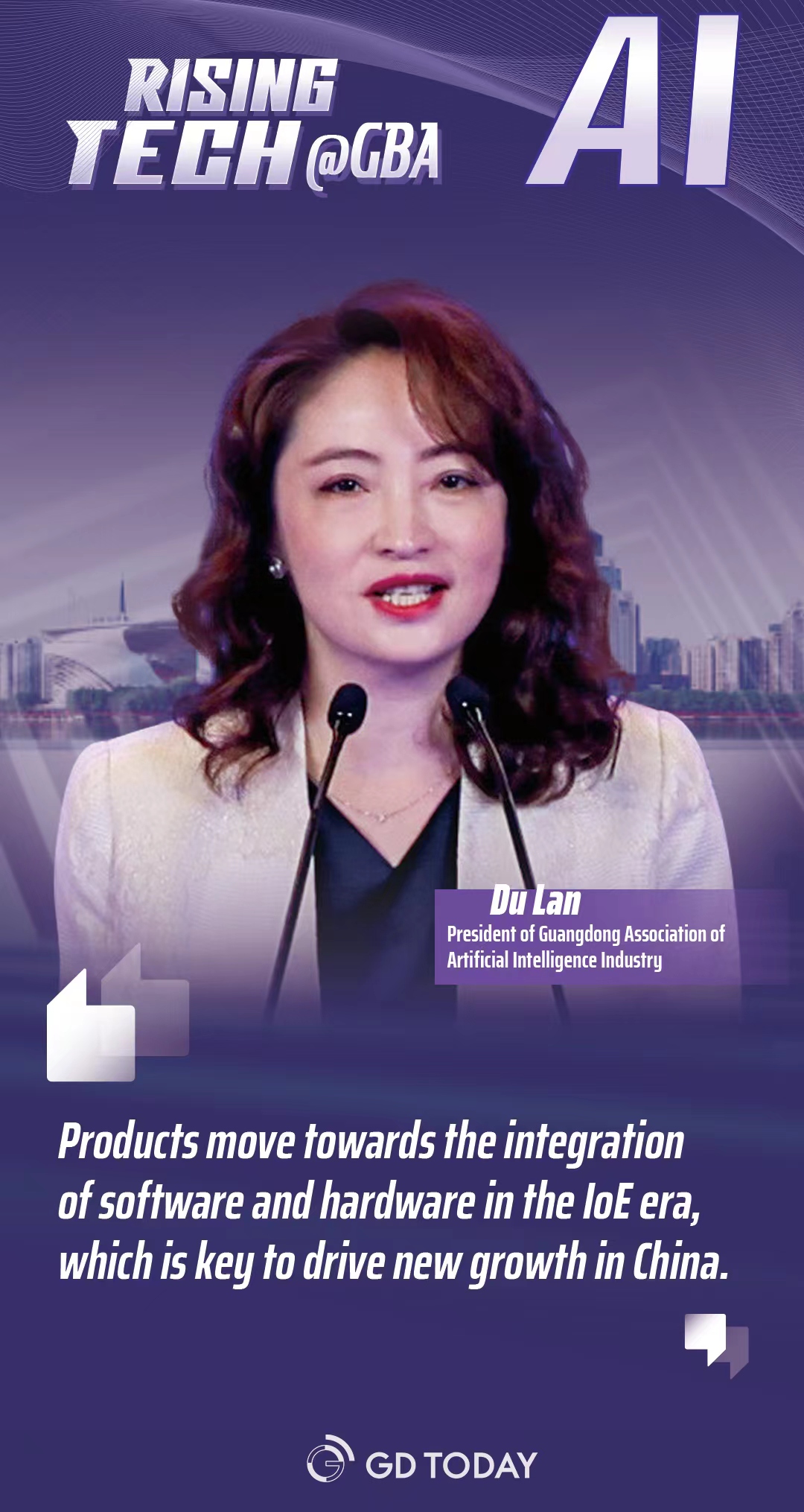 Du Lan, President of the Guangdong Association of Artificial Intelligence Industry, noted that whether artificial intelligence or other technologies, it is born in the real world and serves the needs of the real world.
Reporter: Rofel, Hannah
Poster: Mia
Editor: Wing, Jasmine, James