On February 10, a press conference for WorldSkills Competition champions was held in Guangzhou. Four gold medalists of the WorldSkills Competition 2022 Special Edition from Guangdong shared their experiences and feelings about the competition.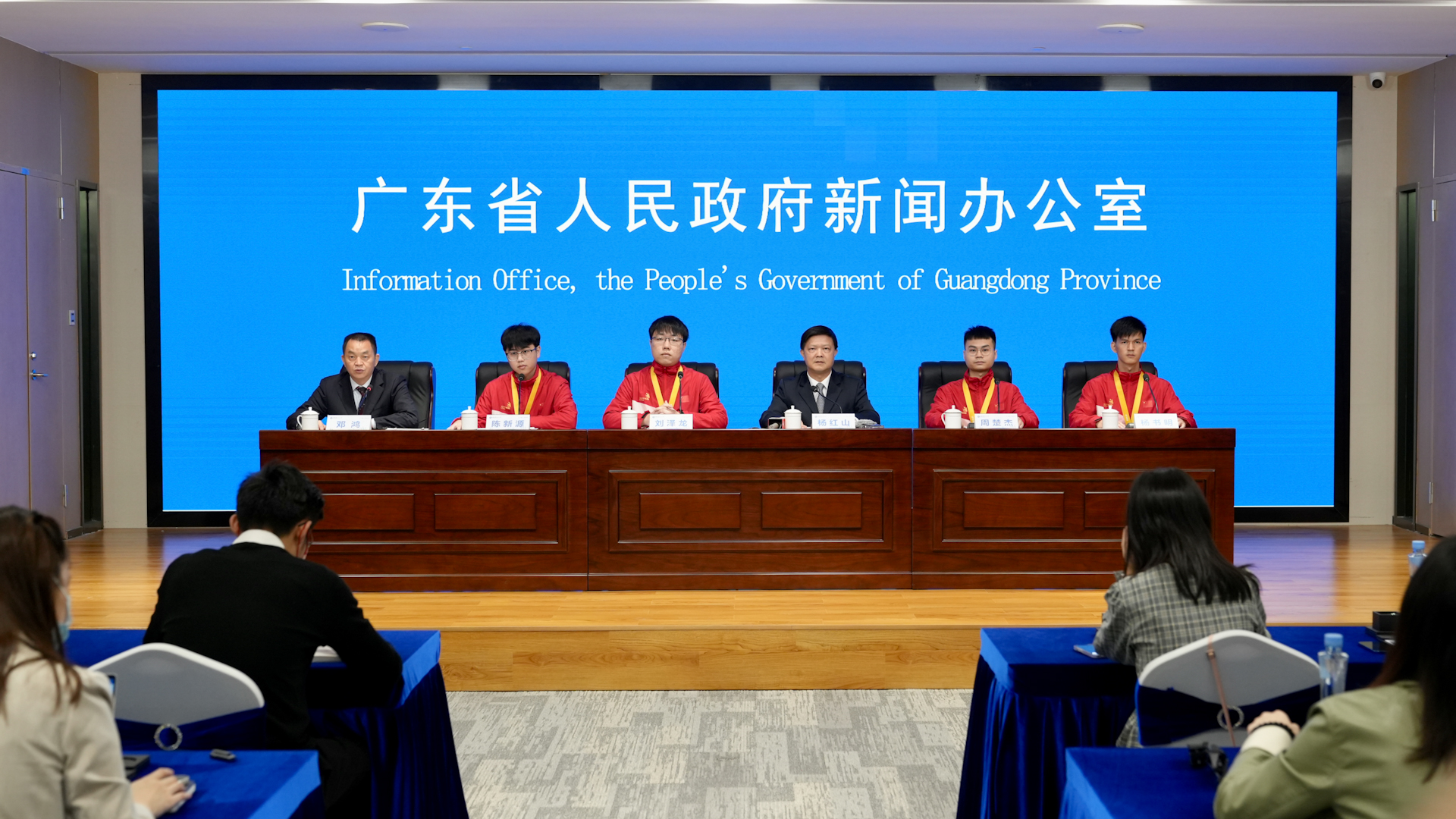 (Photo: Southcn.com)
The biennial WorldSkills Competition, known as the "World Skills Olympics", is the largest and most influential vocational skills competition in the world. At the WorldSkills Competition 2022 Special Edition, 11 competitors from Guangdong won a total of seven gold, one silver and one bronze medal as well as 2 excellence awards, accounting for one-third of China's gold medals.
The four champions attending the press conference were the winners of CNC Milling, CNC Turning, Mobile Applications Development, and Cloud Computing projects.
In preparation for the WorldSkills Competition, Chen Xinyuan, who won the first gold medal for China in the Cloud Computing project, has been preparing for the competition for almost five years, Liu Zelong has participated in dozens of competitions, and Yang Shuming has trained for over 25,000 hours in seven years. Moreover, Zhou Chujie, gold medalist of the CNC Milling project, attended the 2023 CCTV Spring Festival Gala on behalf of highly skilled talent.
Yang Hongshan, Deputy Director-General of the Human Resources and Social Security Department of Guangdong Province, said that Guangdong has developed industries relevant to over 60 projects of the competition. Most of the projects that Guangdong participants participated in and were awarded last year are in key industries such as advanced manufacturing and emerging industries.
At present, Guangdong has 18.5 million skilled professionals in total, of which 6.31 million are highly skilled. The province has built the largest technical education system in China with 148 technical schools with 652,000 students enrolled.
According to Yang, 233 provincial key majors and 50 specialized majors have been built in technical schools for advanced manufacturing industries, strategic emerging industries, and modern service industries. These majors also collaborate deeply with more than 100 Fortune 500 companies such as Huawei, Gree Electric, and Siemens, as well as more than 800 large-scale enterprises in China.
Author: Holly
Video: Qin Shaolong, Wu Shihang, Li Meiyi, Zhang Chenping, Zhang Yiqiu, Liu Xiaolei, Chen Liyun
Editor: Wing, Steven, Monica, Jerry