On May 5, "My Guangdong Story" Sharing Event was held at the Guangzhou Library. As the epilogue of the "My Guangdong Story" Global Solicitation for Short Videos, which was held by GDToday, the event attracted well-known Japanese documentary director Takeuchi Ryo and content creators from China, the US, Italy, Denmark, the Republic of Korea, El Salvador, Türkiye and India to share their stories with Guangdong.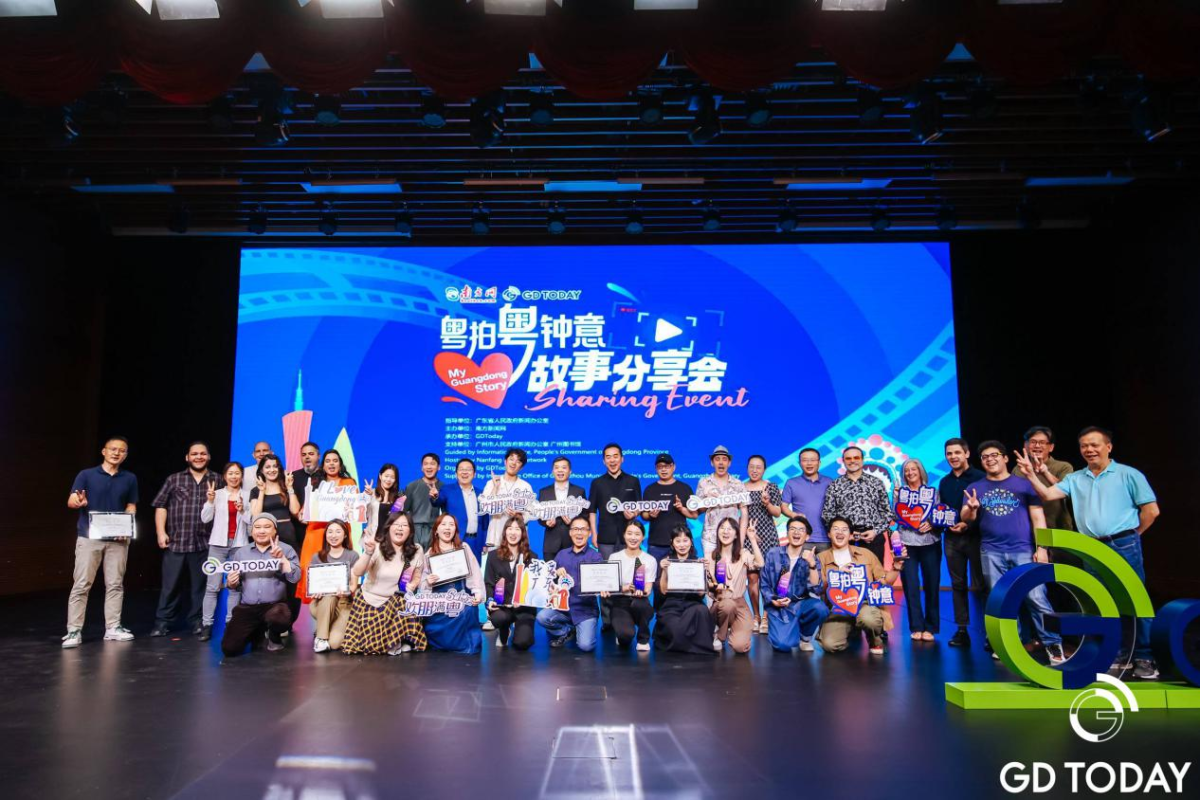 Nearly 10,000 entries by content creators from five continents were submitted in the global solicitation, and showed their love for and connection with Guangdong from different perspectives. Winners of 10 Outstanding Video Awards received their trophies and certificates at the event as well.
"Apart from the prize-awarding ceremony, we also hope to build a communication platform for global friends to enjoy the beauty of Guangdong and seize the great opportunities here," said Hou Xiaojun, vice president of Nanfang Daily and president of Nanfang News Network, at the sharing event.
Deep affection behind local expats' stories
"There are so many interesting expats in Guangdong!" Takeuchi Ryo's sharing experiences on his latest micro-documentaries with GDToday highlighted the event.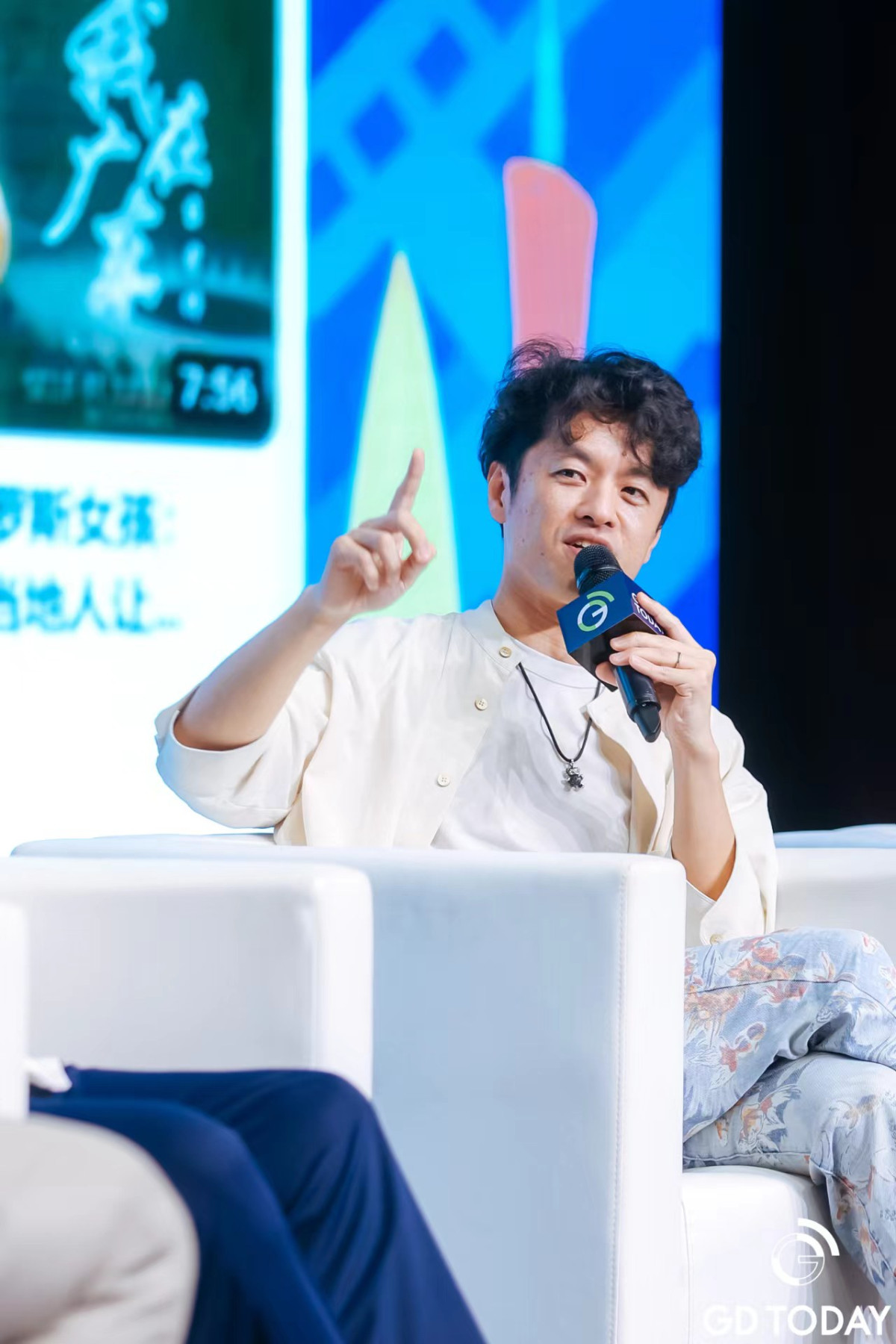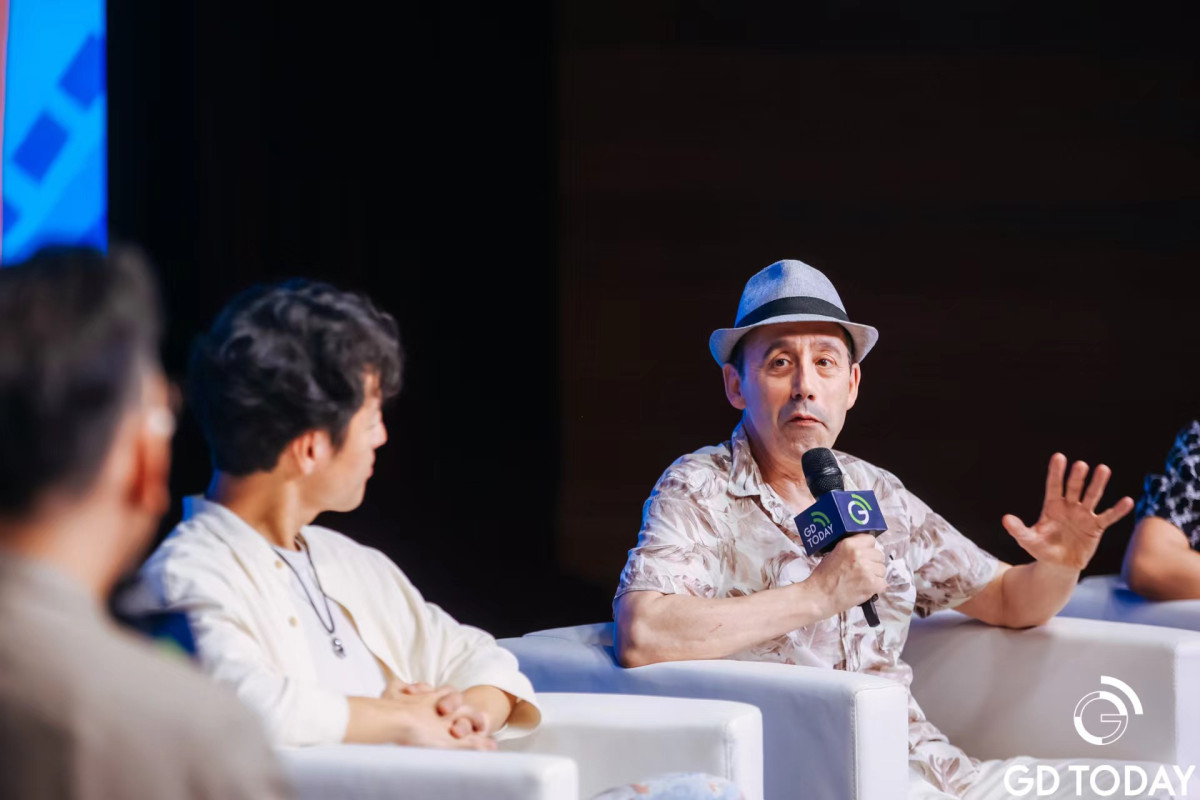 Previously, a series of six special documentaries co-produced by GDToday and Takeuchi Ryo's team has triggered an huge explosion on the internet. Focusing on topics like friendship, love story, family ties, and career, the micro-documentary series tells how expats from different countries and all walks of life come to Guangdong and finally fall in love with the province.

"When I came to Guangdong, I saw there are many expats who try to show the world their understanding of the Chinese story and culture in different ways. At that moment, I felt I have found friends with kindred spirit. This is my biggest reward from this series of productions," Ryo said at the sharing event.
Ryo came to settle in China in 2013. His documentaries aim to show the real China to the world, reduce prejudices and improve the mutual understanding between the Chinese and the Japanese.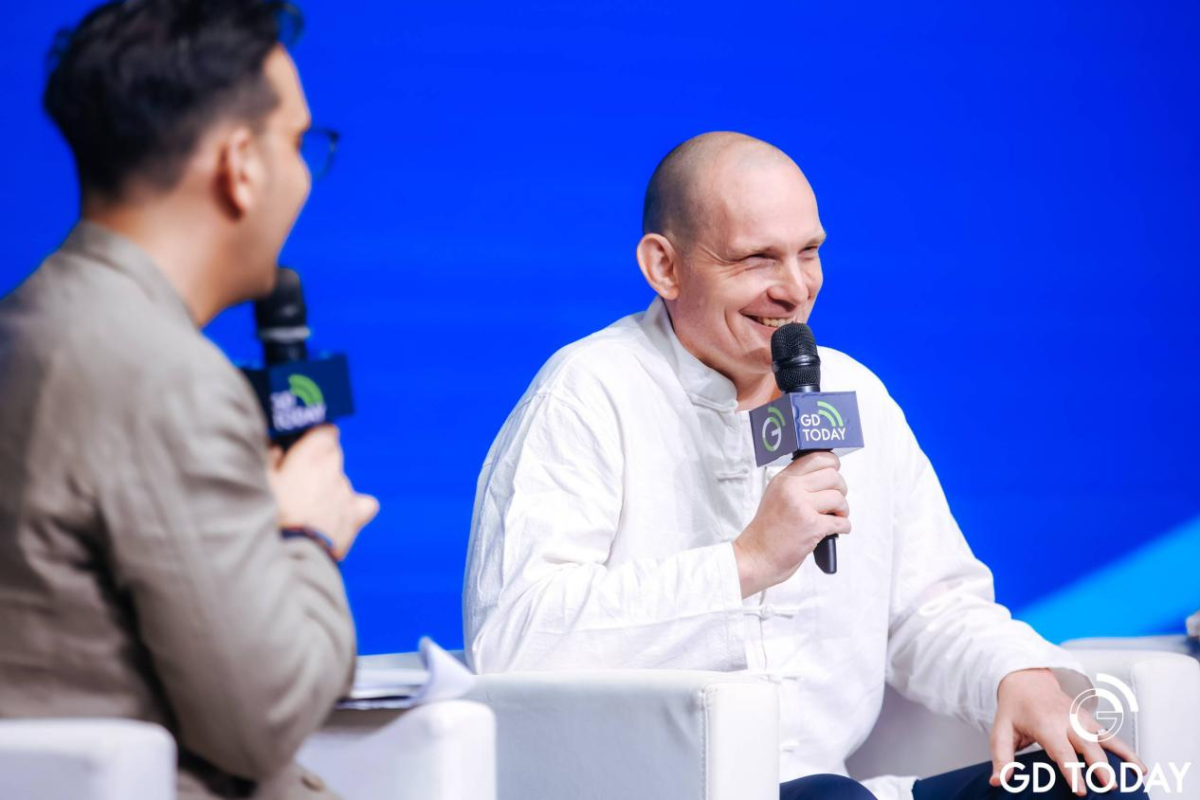 Jesper Lundqvist, a Danish martial artist and one of the main characters of the six-episode micro-documentaries, came to Foshan in 2012 to pursue real Kung Fu. "Only by experiencing Chinese Kung Fu here can I really understand it and promote it," he said.
At first, he wanted to find the roots of Kung fu. And he eventually ended up finding a teacher in Guangzhou. When he came here, he found there's so much culture associated with it that makes the practice more deep and rewarding.
A vivid kaleidoscope of Guangdong
"The short-video stories are amazing. The participants should be proud of themselves. Guangdong is one of my favorite places. These videos are very engaging and make me miss Guangdong very much," said Jeffrey Lehmann, the final judge and the EMMY-awarded host & producer of Public Broadcasting Service (PBS) in America.
Xu Huijing, a Chinese director and final judge also said that the creators showed their beautiful stories with Guangdong through an array of amazing scenes and touching narrations.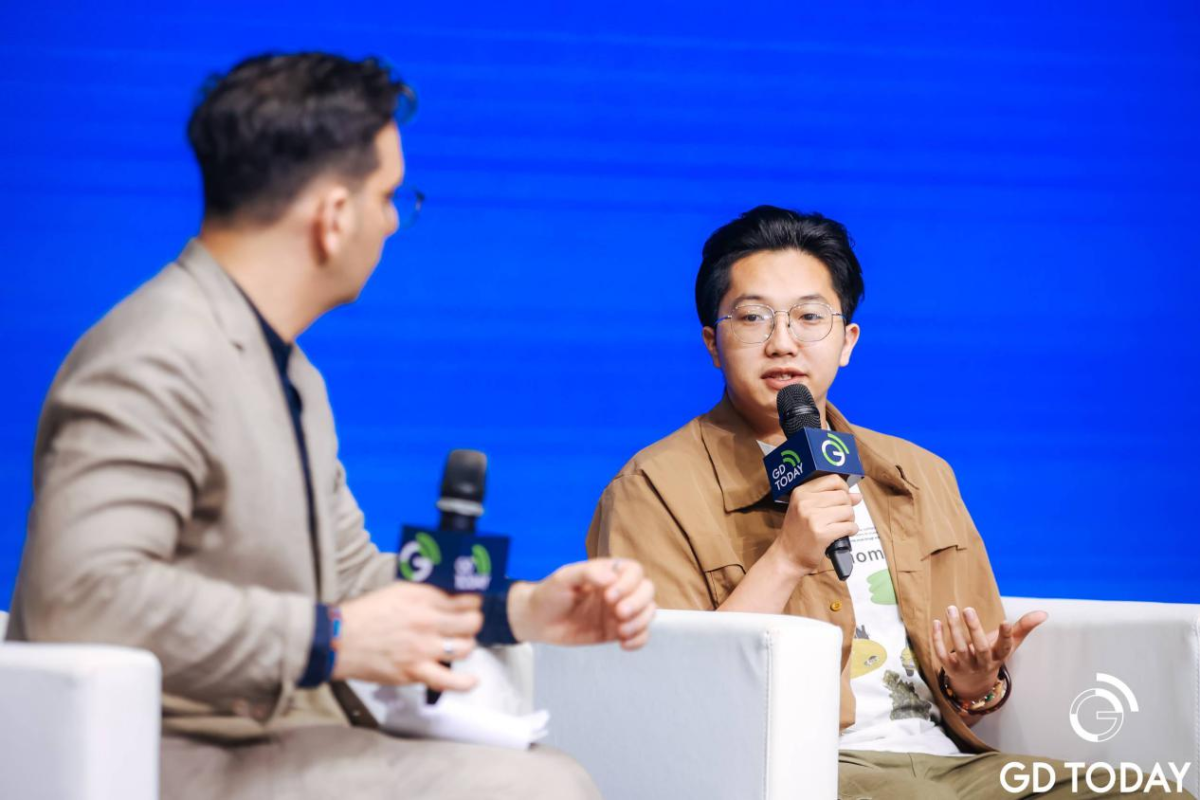 "When I was shooting the video, I got time to observe Guangzhou, got to know the city and notice the differences with my own hometown. In this regard, there are many stories to tell," said Liang Jiaxi, a director from Yunfu, a prefecture-level city in western Guangdong province.
His work The Unforgettable City tells the story of an old man with Alzheimer trying to trace his memory of Guangzhou under the help of a young cab driver.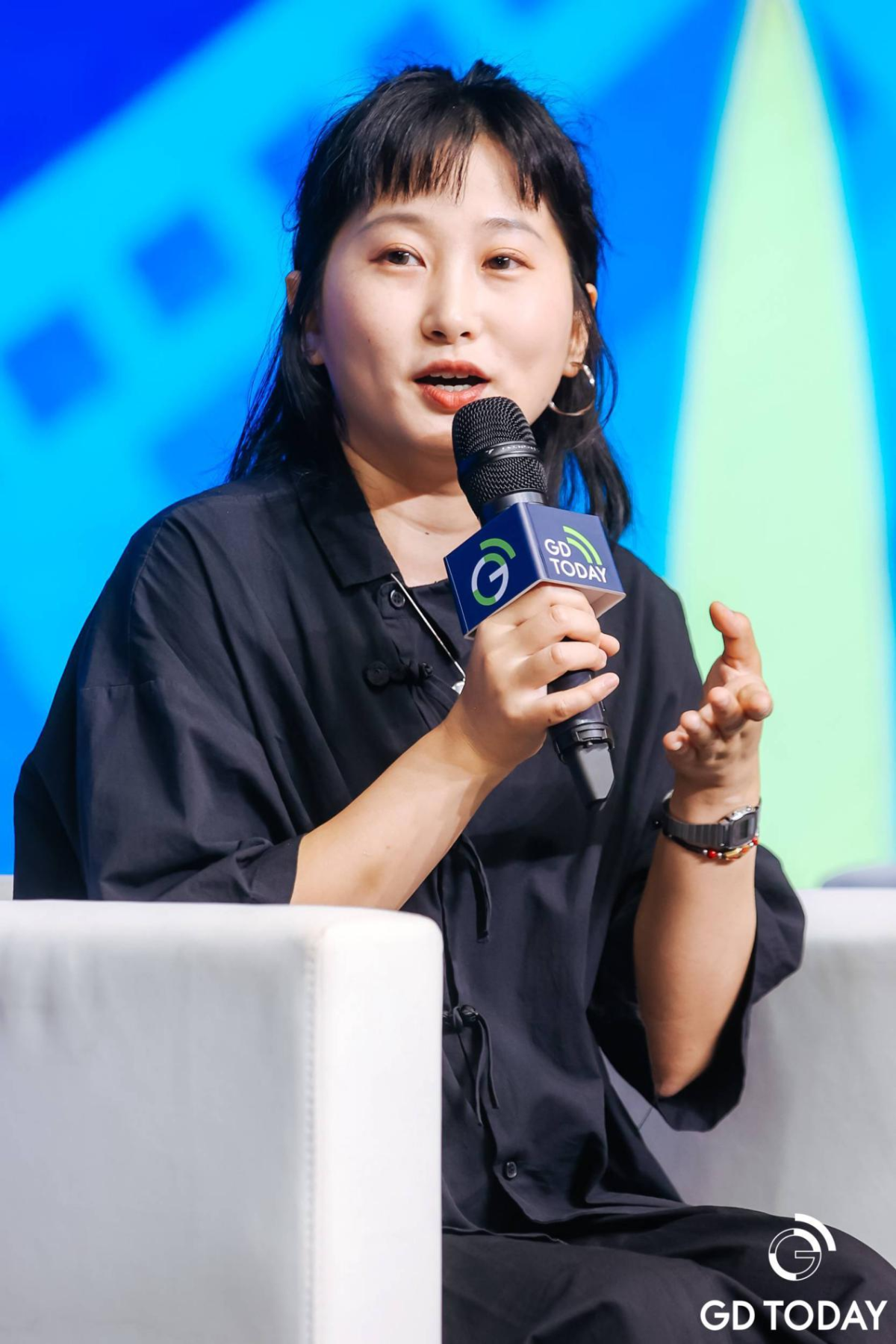 Another director Wang Lisi, who has been studying and living in Guangzhou for six years, said she has really fallen in love with the city. Her work tries to have a dialogue with the traditional Cantonese culture by telling the story of four young people in the GBA.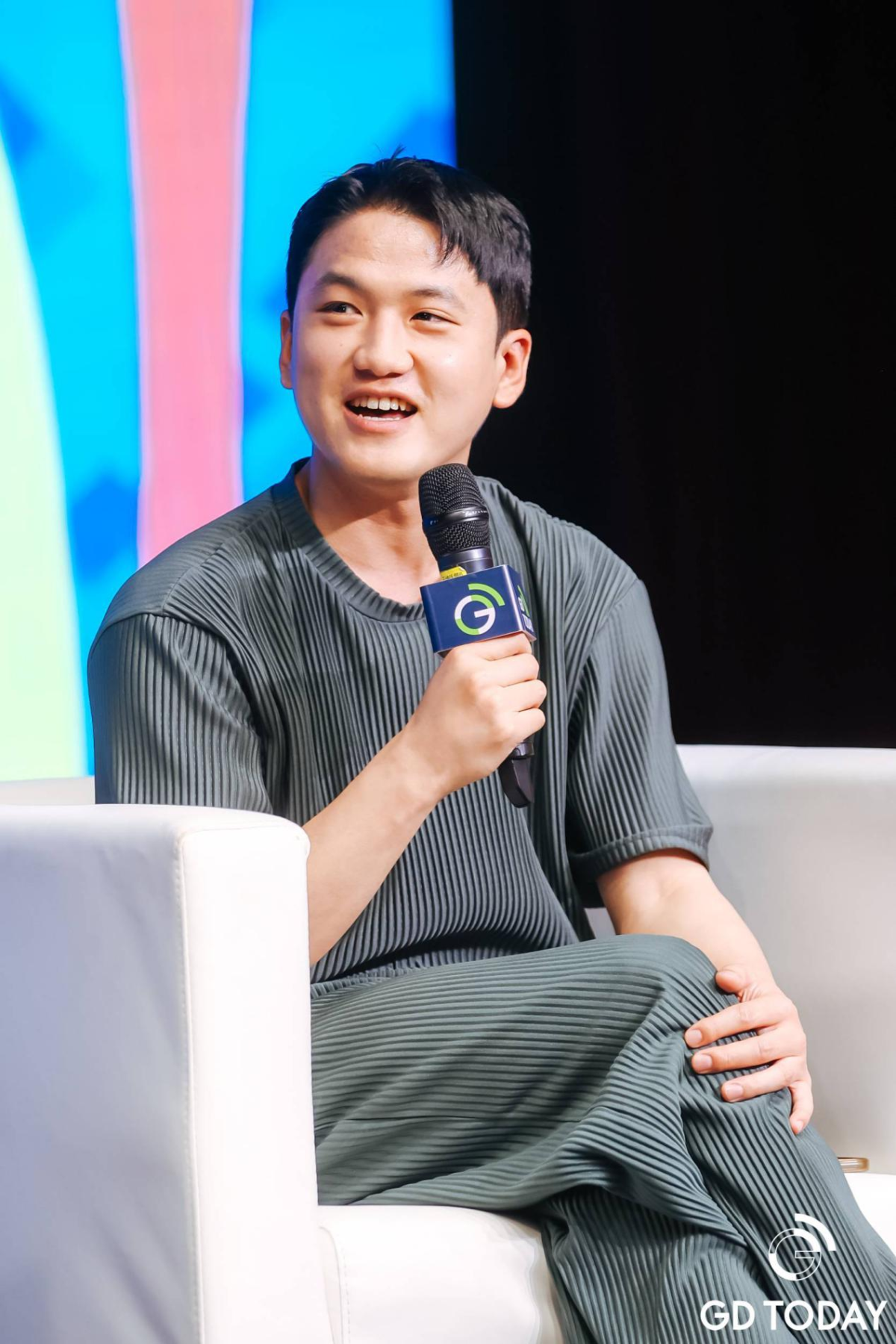 In addition, Cantonese cuisine is what makes the province unique in the eye of Kim Daesu, a vlogger from the Republic of Korea who now lives in Chanchen district of Foshan. "I think Cantonese cuisine is very special to expats, and my favorite dish is Chaoshan food," he said while sharing his work and life in Chanchen.
His video mainly focuses on how he started to film his life in Chanchen and try to show the beauty and local culture of this place.
For more information about the "My Guangdong Story" Global Solicitation for Short videos, please click: www.newsgd.com/mygdstory.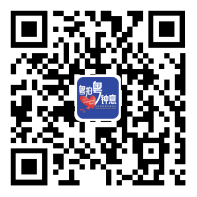 Scan the QR code to visit the official webpage of "My Guangdong Story" Event.
Author | Fanny, Holly, Ariel, Catherine
Video | Ou Xiaoming, Zoey, Eastbrook
Editor | Wing, Nan, Monica, Jerry