Members of the "Bridges" Discovery Tour explored the tech and nature attractions in Guangzhou's Nansha on August 26. They experienced driverless cars, the fastest metro line in the Guangdong-Hong Kong-Macao Greater Bay Area (GBA), and visited the Nansha Planning Exhibition Hall, an enterprise specializing in 3D hologram fans and the Nansha Bird Park.
"The Guangzhou Metro Line 18 is relatively new line with a top speed of 160 kilometers per hour, which was probably the fastest metro I've ever ridden," said Miguel Roberg, a US YouTuber. He learned that it takes over an hour to Nansha from Guangzhou downtown by car while only about a half hour by metro, "It improves people's commute."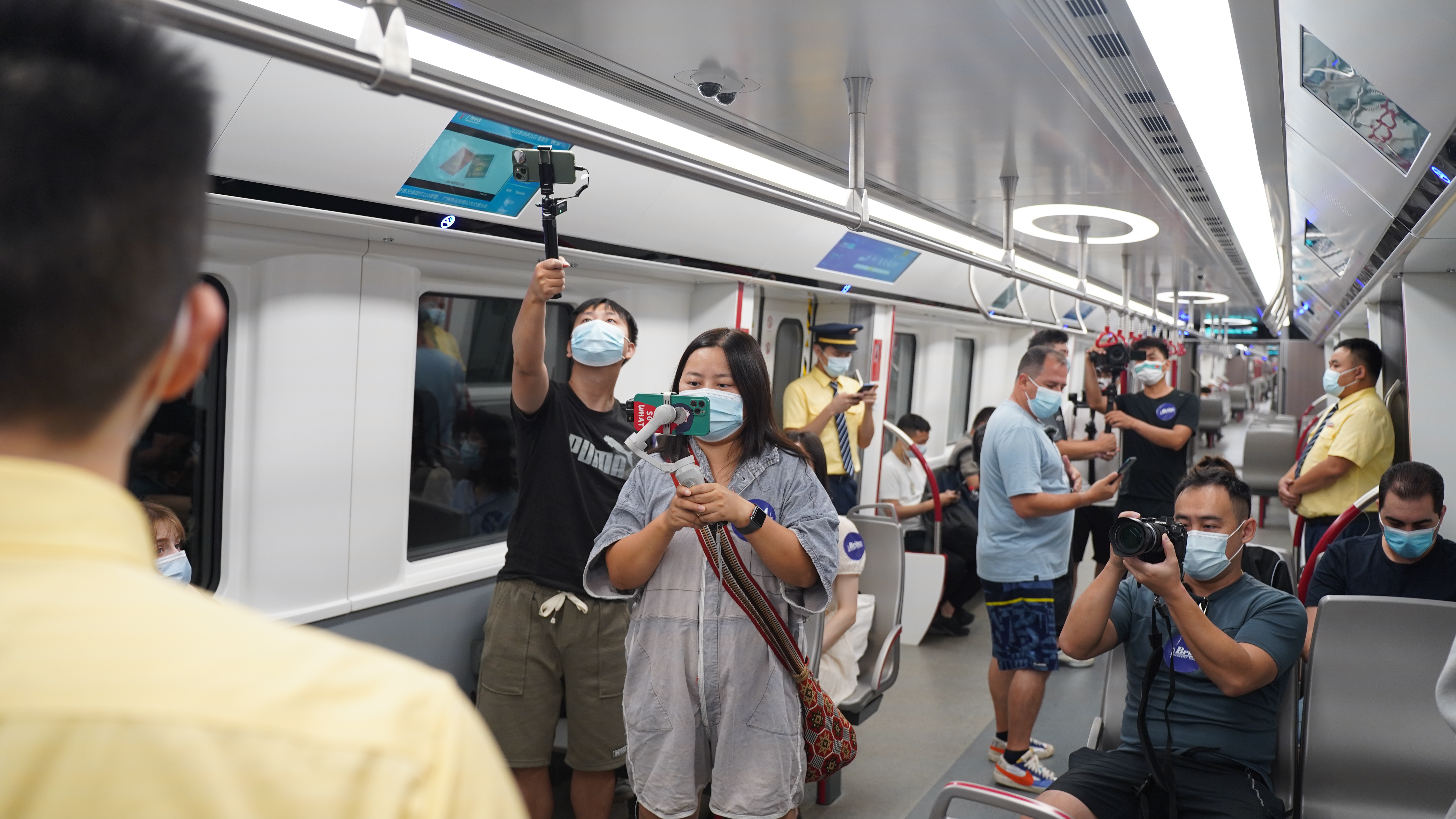 (Guangzhou Metro Line 18)
The experience on Pony.ai driverless car was also impressive to Roberg, "It's pretty advanced and very smooth. If I wasn't paying attention, I would have thought that the driver was driving."
Having learned Nansha's facilities and incentives for investment at the Nansha Planning Exhibition Hall, Roberg comments, "Nansha is very open to business, technology and innovative companies. It just takes 10 minutes to register a company here."
"It's so real! I saw reflection of a man standing and talking. In a moment, I thought it's real. Then, I looked at it for a second time and realized it was hologram," said Neslihan Kilavuz, a Türkiye YouTuber. She was impressed by the naked-eye 3D technology after visiting Guangzhou Coeus Digital Technology Co., Ltd.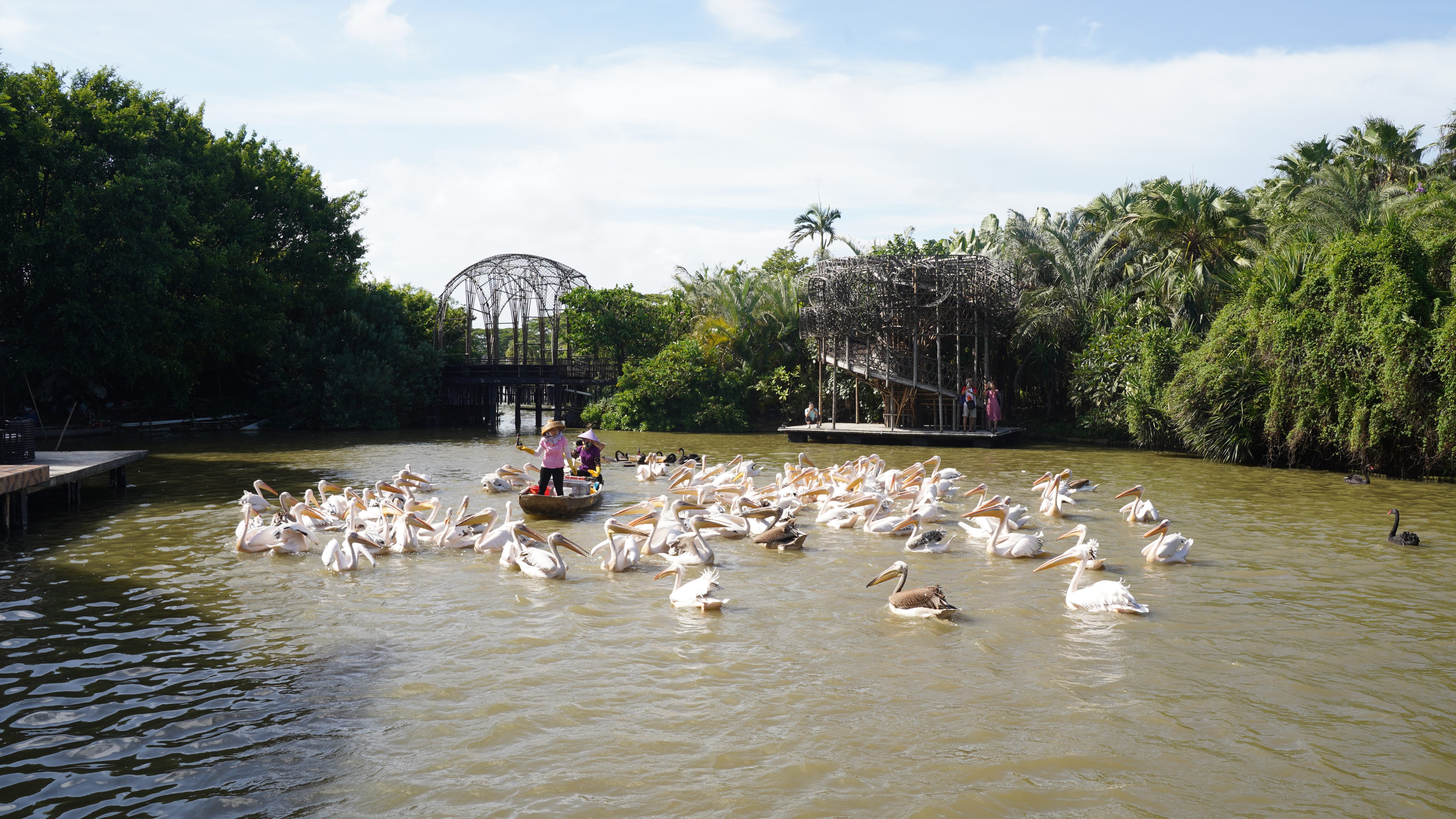 (Nansha Bird Park)
Frantisek Bina, a photographer from the Czech Republic, likes the Nansha Bird Park the most during the visit in this district, "I got very close interaction with one of the pelicans. I believe he thought my two cameras were fish and he was trying to taste them."
Bina thought the park is a very lovely place, "It's actually open. The birds are not living in cages. They are coming in for the winter seasons, going in and out. It is a beautiful place for nature preservation."
Author丨Nina, Hannah
Editor丨Wing, Jasmine, Jerry