Visitors are required to make a reservation in advance if planning to set up tents and canopies on the lawn of Zhujiang Park in Guangzhou's Tianhe District at weekends or during holidays commencing June 11th.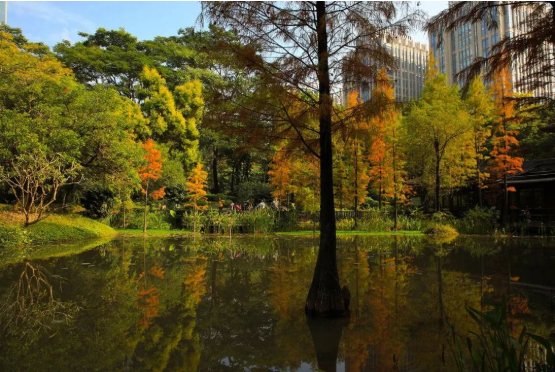 The 30,000-square-meter lawn in the west of Guangzhou Zhujiang Park has seen a lot of visitors since its opening on April 12th, 2021. Park's Management Office has decided to pilot the reservation system for better service and lawn conservation.
Visitors who have successfully made reservations should arrive before 10:30 a.m. on the same day with their digital records and set up tents and canopies in the designated places under the guidance of on-site staff. Reservation will expire after 10:30 a.m., and those who arrive later will be rearranged according to the remaining quota.
How to make a reservation
1. Follow Guangzhou Zhujiang Park (广州珠江公园) WeChat official account
2. Tap Tent Reservation Pilot (帐篷预约-试行)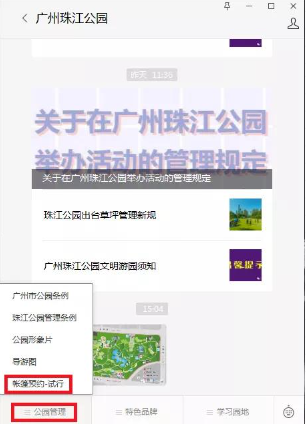 Look for Park Management (公园管理) in the account, choose Tent Reservation Pilot, read Notice to Visitors, and tap Read and Informed.
3. Fill in the reservation information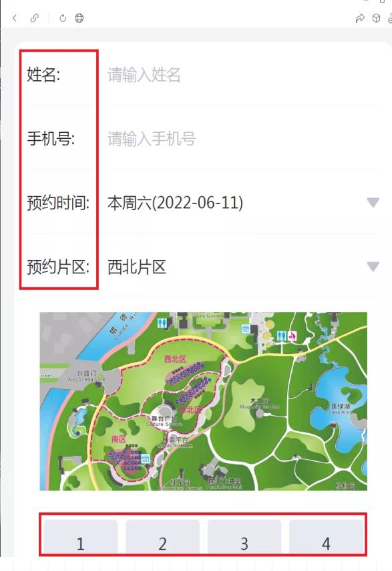 Tap Reservation and fill in the requested information (name, contact number, date and location). Choose a spot tagged with a number and submit.
4. Successful reservation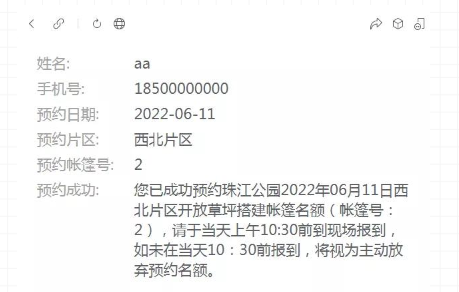 A message will be sent when the reservation is completed. Visitors shall enter the designated places with the message.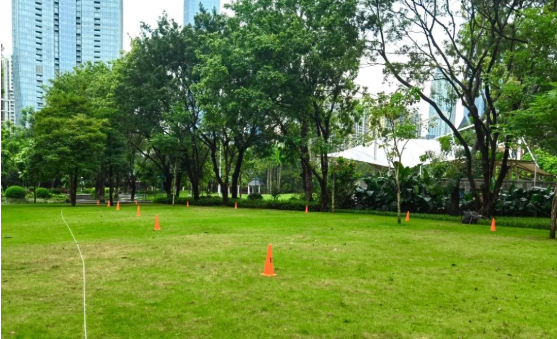 The lawn is divided into north and south areas, open to the public half-monthly in rotation. Respectively, the north area has 40 designated places for tents and canopies while the south area has 30. Visitors may only set up tents and canopies in the above-mentioned places. Each tent shall not cover more than 5 square meters while a canopy shall not go beyond the reserved spot.
Rules and Regulations
1. The lawn is open from 6:00 a.m. to 10:00 p.m. Visitors can set up tents and canopies from 9:00 a.m. to 6:00 p.m.
2. For more information, follow "Guangzhou Zhujiang Park (广州珠江公园)" WeChat official account and see Rules and Regulations.
Health code, travel code and temperature checks are needed when entering the Park.
Author: Peter (intern)
Editor: Wing, Jasmine, Jerry