Cultural and Natural Heritage Day (the second Saturday of June) falls on June 10 this year. From June 10 to 11, Guangdong will roll out a series of activities in Dongguan, the host city of this year's celebration in the province, according to a press conference on May 26. Featuring a grand dragon boat race, the event will showcase the intangible cultural heritage (ICH) in Guangdong, Hong Kong, and Macao.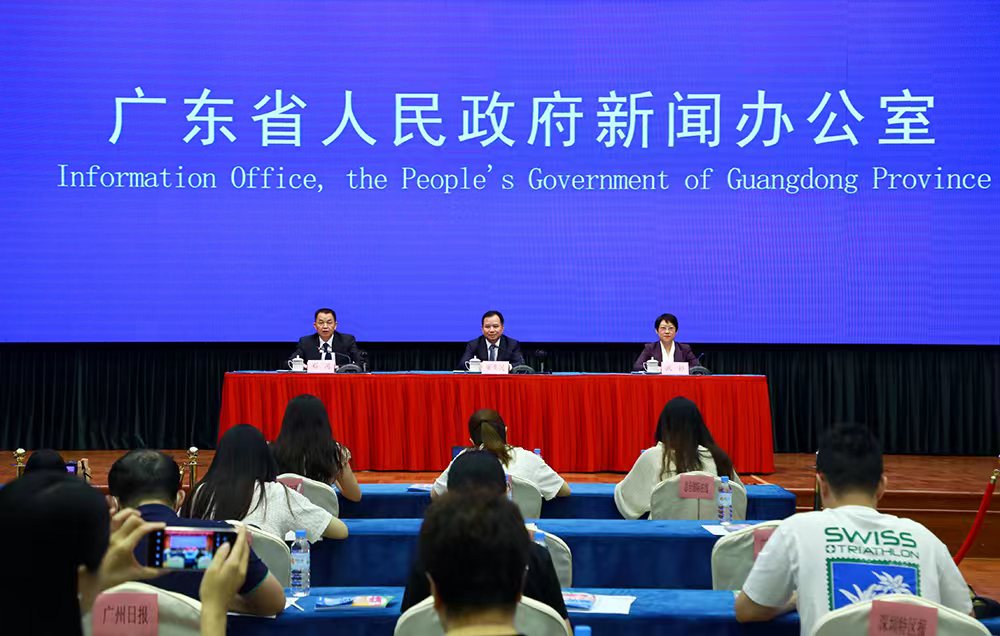 (Photo: Southcn.com)
This year's event will be launched both online and offline, with offline celebrations mostly held at the Dragon Boat Park in Dongguan's Shatian Town. Here are some highlights:
Travel routes & performances
At the opening ceremony, ten travel routes about Guangdong's ICH, a map of touring trails of cultural relics in Guangdong, and six routes of the waterfront scenery in Dongguan will be released.
A show incorporating boat formations, Xianshui song (literally meaning saltwater song, a traditional style of folk music found along the Pearl River), and Xinchang drum will be staged as well. Based on the culture of the Lingnan water town, the culture of the boat-dwelling people, and the folklore of Shatian town, this performance will present the connection and cooperation between people, water and boats.
Intangible Cultural Heritage Carnival
During the carnival, over 200 ICH items from Guangdong, Hong Kong and Macao will be exhibited and marketed at a bazaar in the Dragon Boat Park, while traditional ICH food, traditional tea-making techniques and related customs, and Chinese traditional medicine are in focus.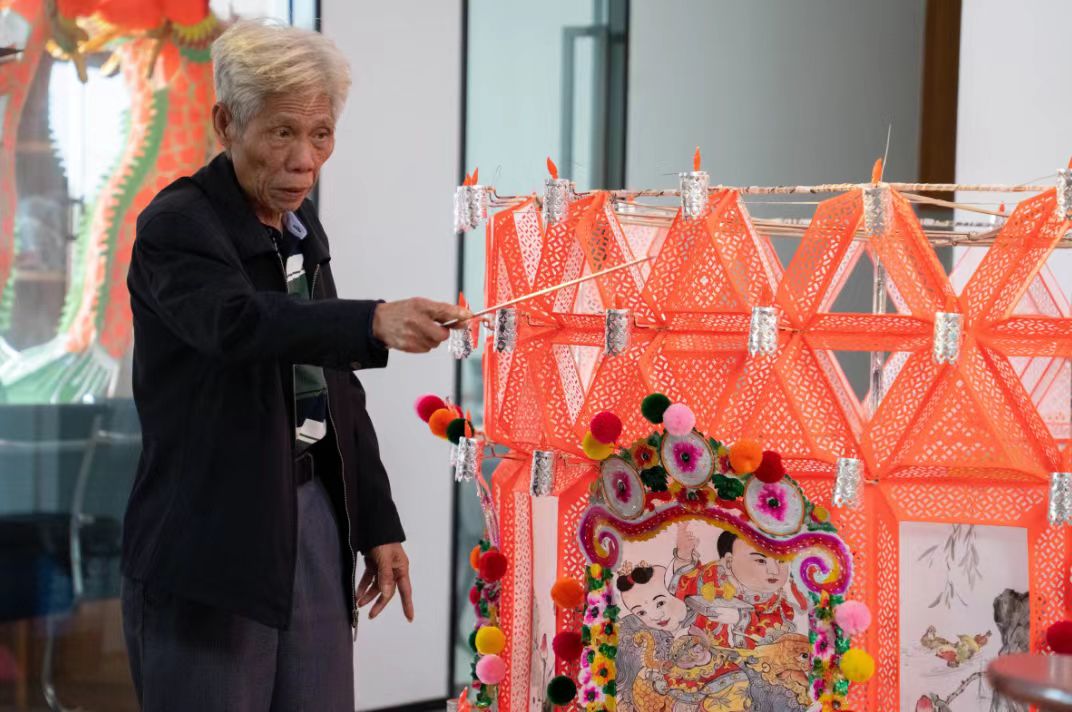 (Photo: Dongguan Fabu)
In addition to the bazaar, there will also be some areas displaying the ICH associated with clothing, food, housing and transport, as well as figurines, toys and crafts. A dragon boat metaverse exhibition will also be set up for visitors to experience the dragon boat culture first-hand.
Guangdong-Hong Kong-Macao GBA (Guangdong) Dragon Boat Invitational Tournament
Dragon boat racing is steeped in history in Guangdong, Hong Kong and Macao, and nine teams from Hong Kong and Macao and nine teams from Guangdong will participate in the tournament this year. A series of dragon boat-themed activities will take place in the meantime, including the dragon boat raising ceremony and parade.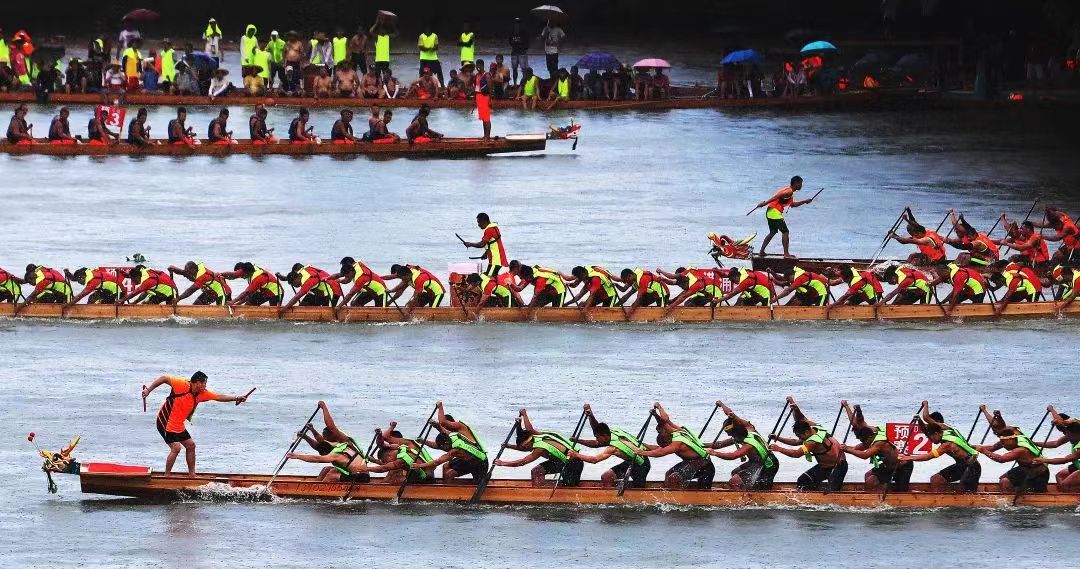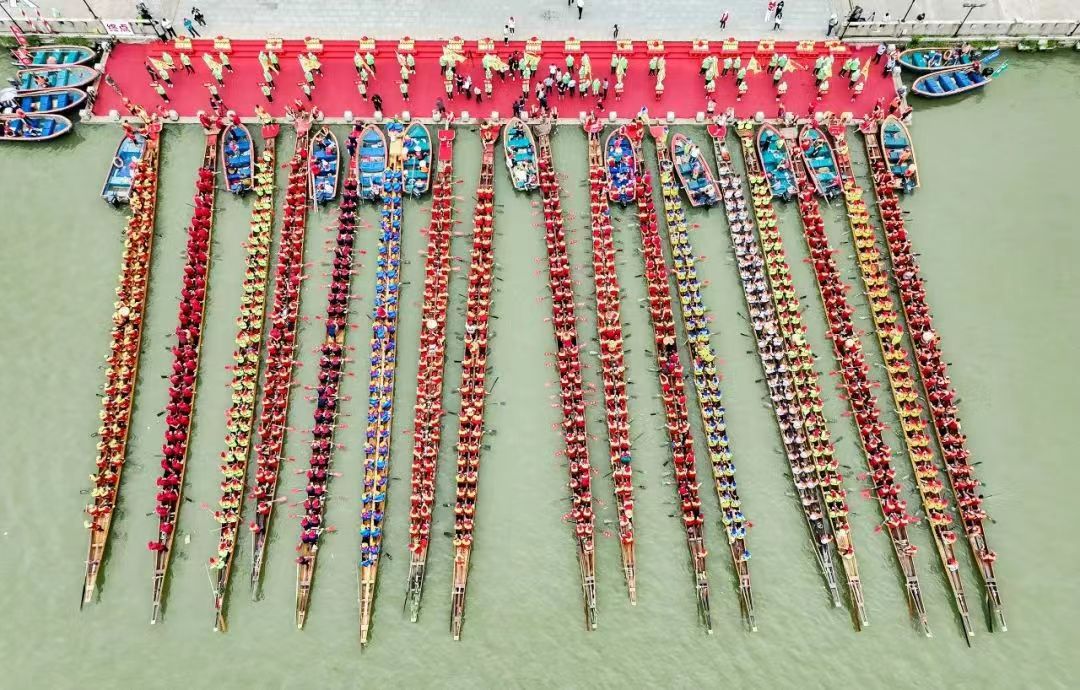 (Photo: Dongguan Fabu)
Intangible Cultural Heritage Shopping Festival

From June 10, local ICH products from Guangdong, Hong Kong and Macao will be sold online. People can search in the WeChat mini-program, WeChat Channel and Douyin store named "粤港澳东莞非遗墟市 (pinyin: yue gang ao dong guan fei yi xu shi)" to purchase the products.
Activities in other cities in Guangdong
Over 400 events will be launched to celebrate Cultural and Natural Heritage Day across the province. For instance, Qingyuan will organize an ICH bazaar and issue tourism and food consumption coupons to the public; Yunfu will host teaching and experiential activities on ICH; Meizhou will provide performances of Hakka mountain songs, tea-picking opera, Beihua dance and other national and provincial ICH in various scenic spots and towns in the city.
Since 2006, China has been celebrating Cultural Heritage Day on the second Saturday of June. In 2017, it was renamed Cultural and Natural Heritage Day to call on more people to be aware of the importance of safeguarding cultural and natural heritage.
Author: Holly
Editor: Wing, Steven, Monica, James