In addition to various events, museums around Guangdong have been rolling out a slew of on-site exhibitions to mark the International Museum Day on May 18 and the China Tourism Day on May 19. These venues are becoming popular weekend getaways for city dwellers. Here are some new exhibitions and specials events for you to spend a fun weekend.
Exhibition by Zhang Ping, Da You, Grandma Azi and Hong Shisi
Date: May 16 – June 16, 2023
Venue: Hall 5/6/8/9, Guangdong Museum of Art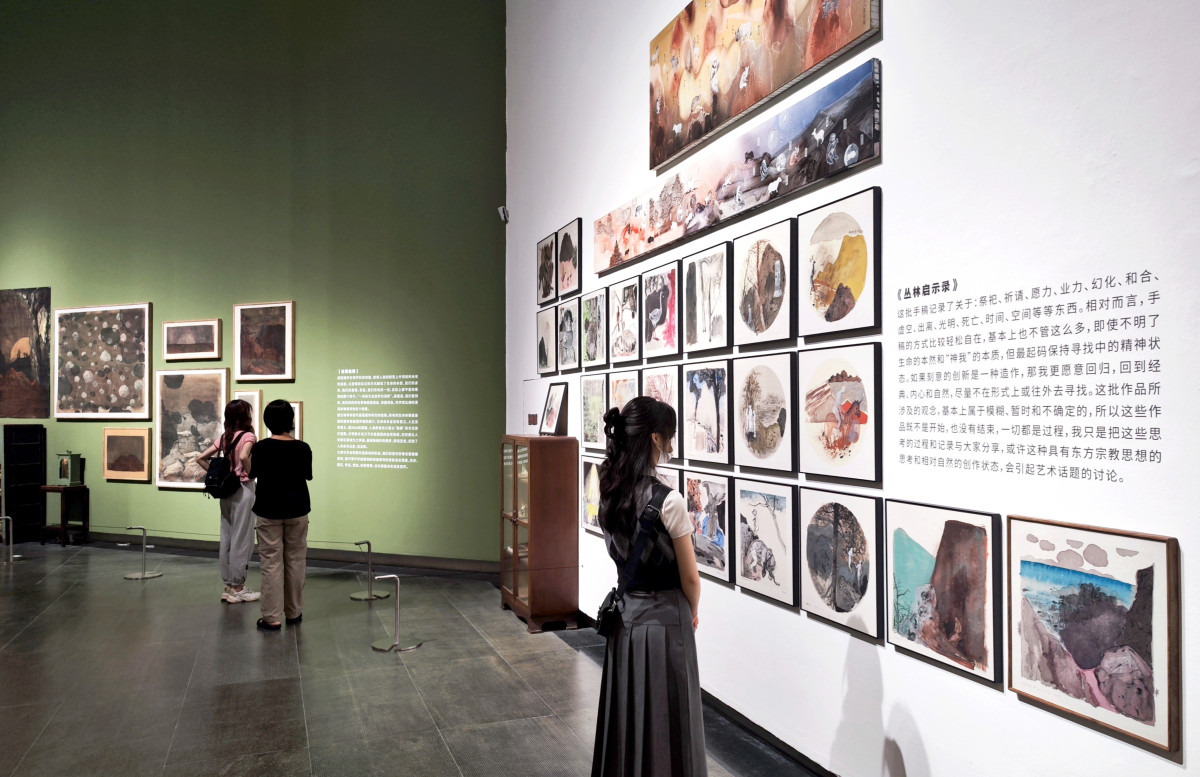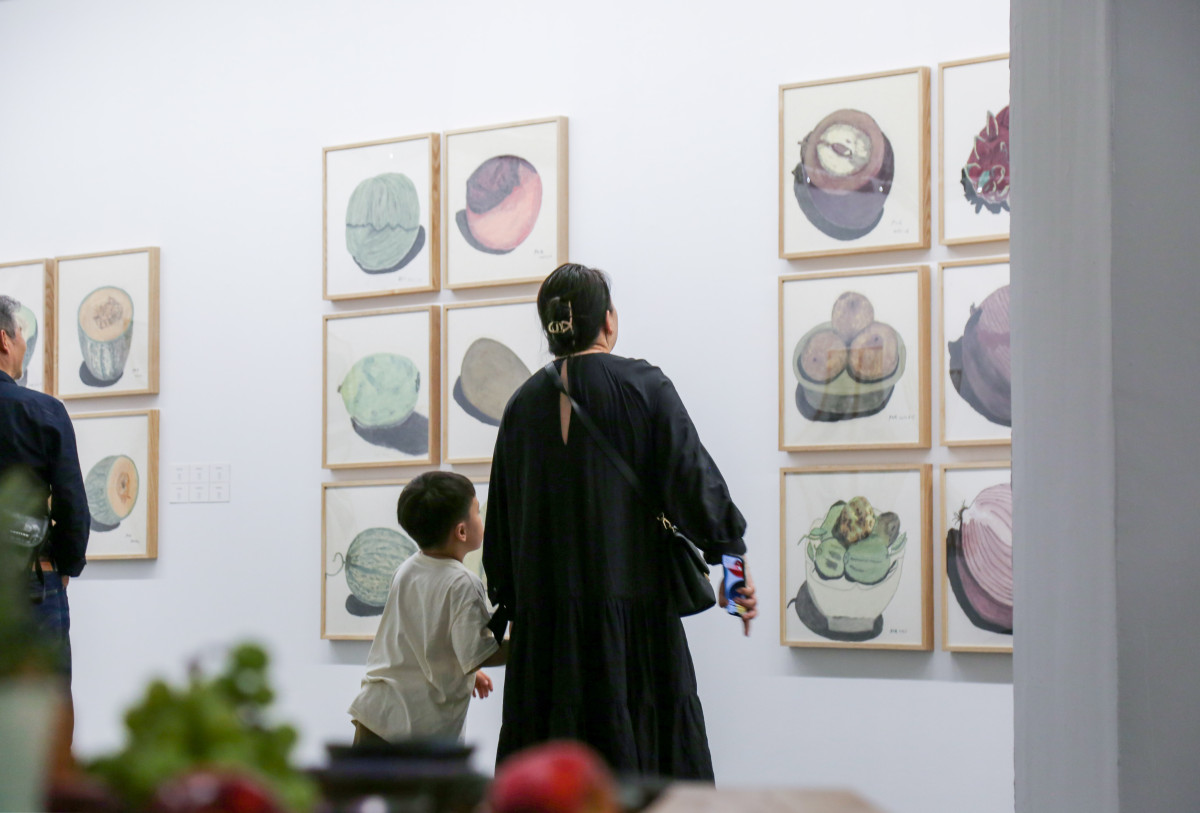 (Photos: Guangdong Museum of Art)

With the theme "Prescription for Happiness", the exhibition focuses on the spiritual value and healing attribute of artistic creation, hoping to lead viewers to feel the happiness of artistic creation and comprehend the most simple and purest healing power of art.

Three artists Zhang Ping, Da You, Grandma Azi have completely different artistic experiences and creation emphases, but they all pay close attention to the perception and awareness of everyday life and individual traits.
The exhibition displays over 300 art works by the three artists, including a large number of antique furniture pieces, daily life items and objects related to their creations to redisplay their everyday lives.
Premonition of Stranding: INHOO MANUFACTURE
Date: May 18 – June 9, 2023
Venue: Hall No. 7, the Guangdong Museum of Art (GDMOA)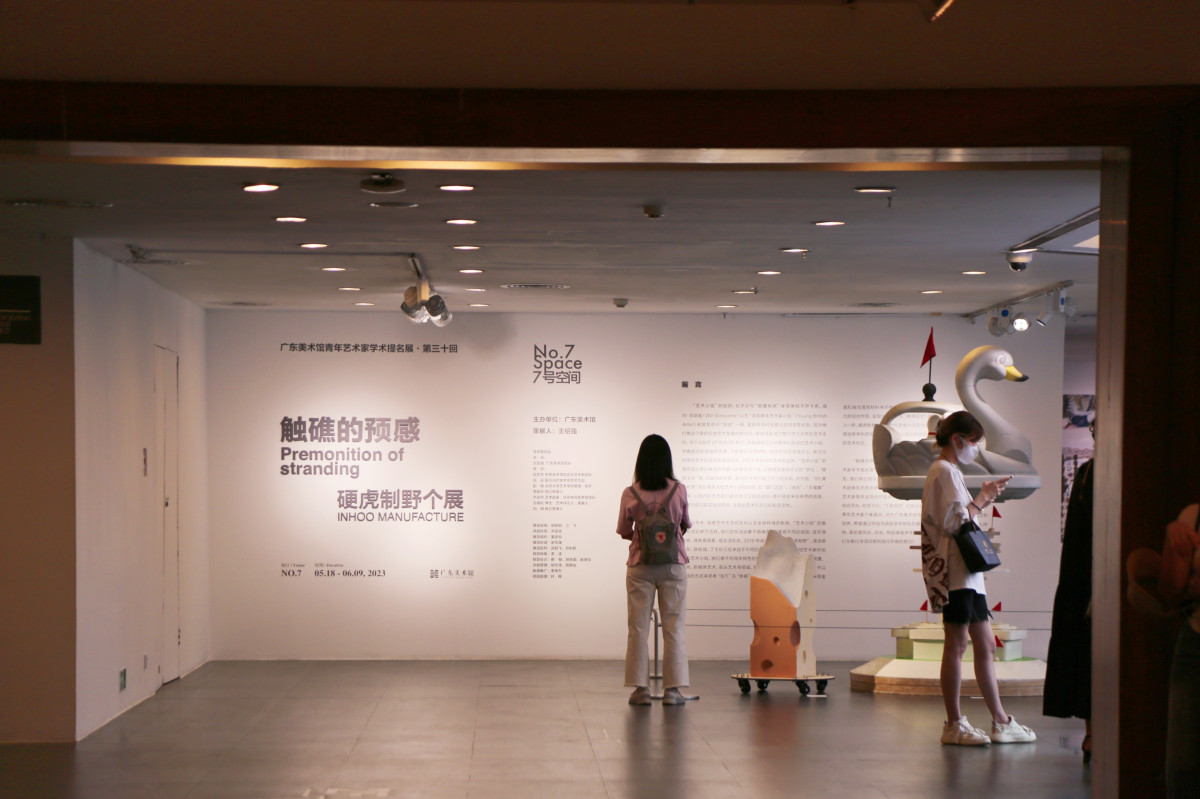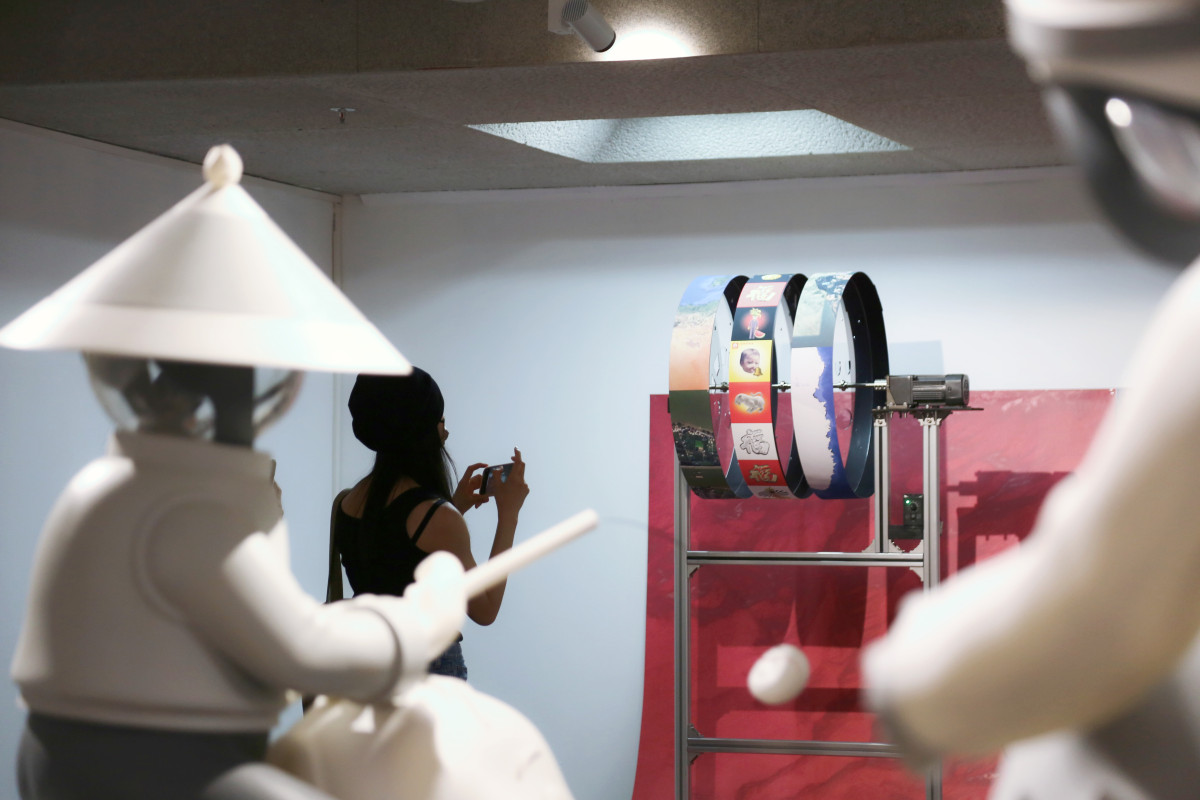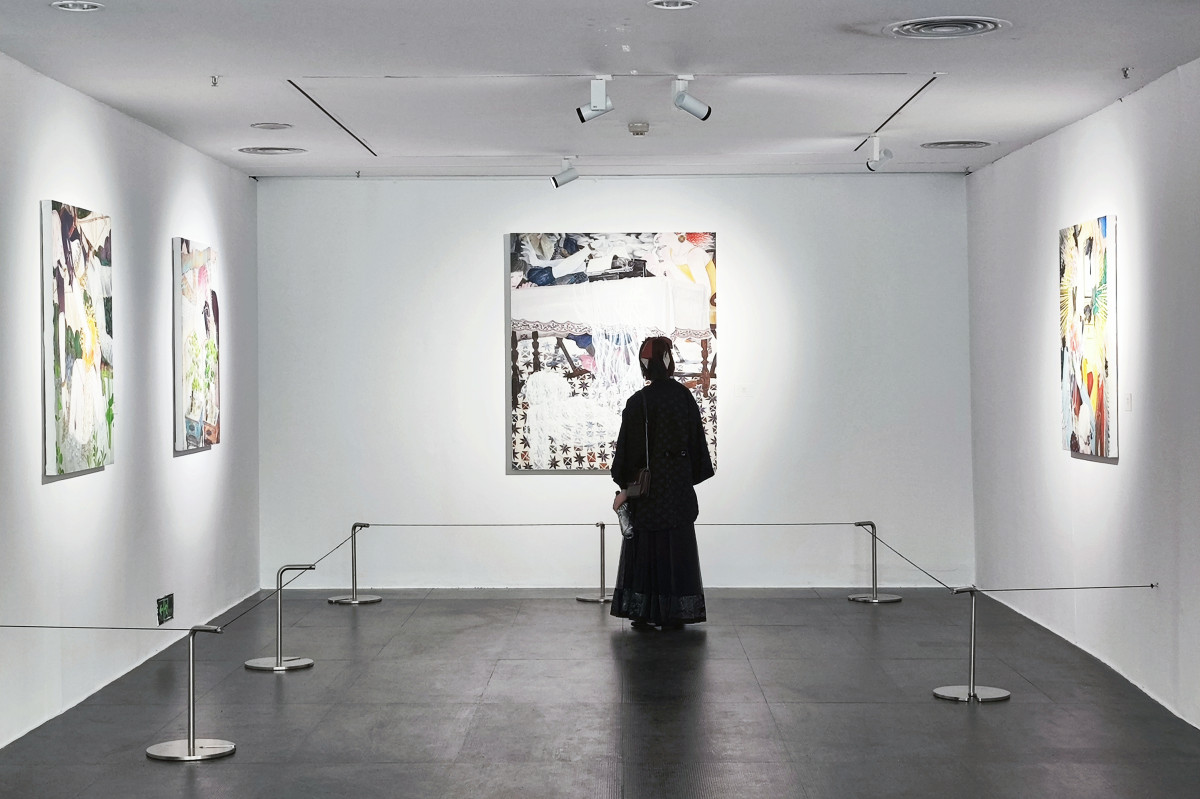 (Photos: Guangdong Museum of Art)
The exhibition is the first group exhibition of the "No. 7 Space: GDMOA Young Artist Academic Nomination" project. It showcases the creation and practice of INHOO MANUFACTURE between 2019 and 2023.
Established in Guangzhou in 2019, the group comprises three young artists with professional backgrounds: Zeng Yuandong, Chen Ruicheng and Ding Shilun. They are good at using diverse materials to realize their artistic experiments.
The group of artists are enjoying the way of games to ponder about the relationship between "now" and "tradition". Their productions include but are not limited to installations, paintings, new media art and street art.
Enjoy interactive events, lectures and child plays at Guangdong Museum
From May 18 to May 21, the Guangdong Museum is launching an interactive exhibition area called "Nurturing Life in Harmony," showcasing ancient animal fossils unearthed at the Maba Man Site. The interactive exhibition is open to the public on the second floor of the museum at 10:00-11:30 and 14:30-16:00. You can also participate in interactive games to win gifts such as souvenir cards about animal protection and AR glasses coupons.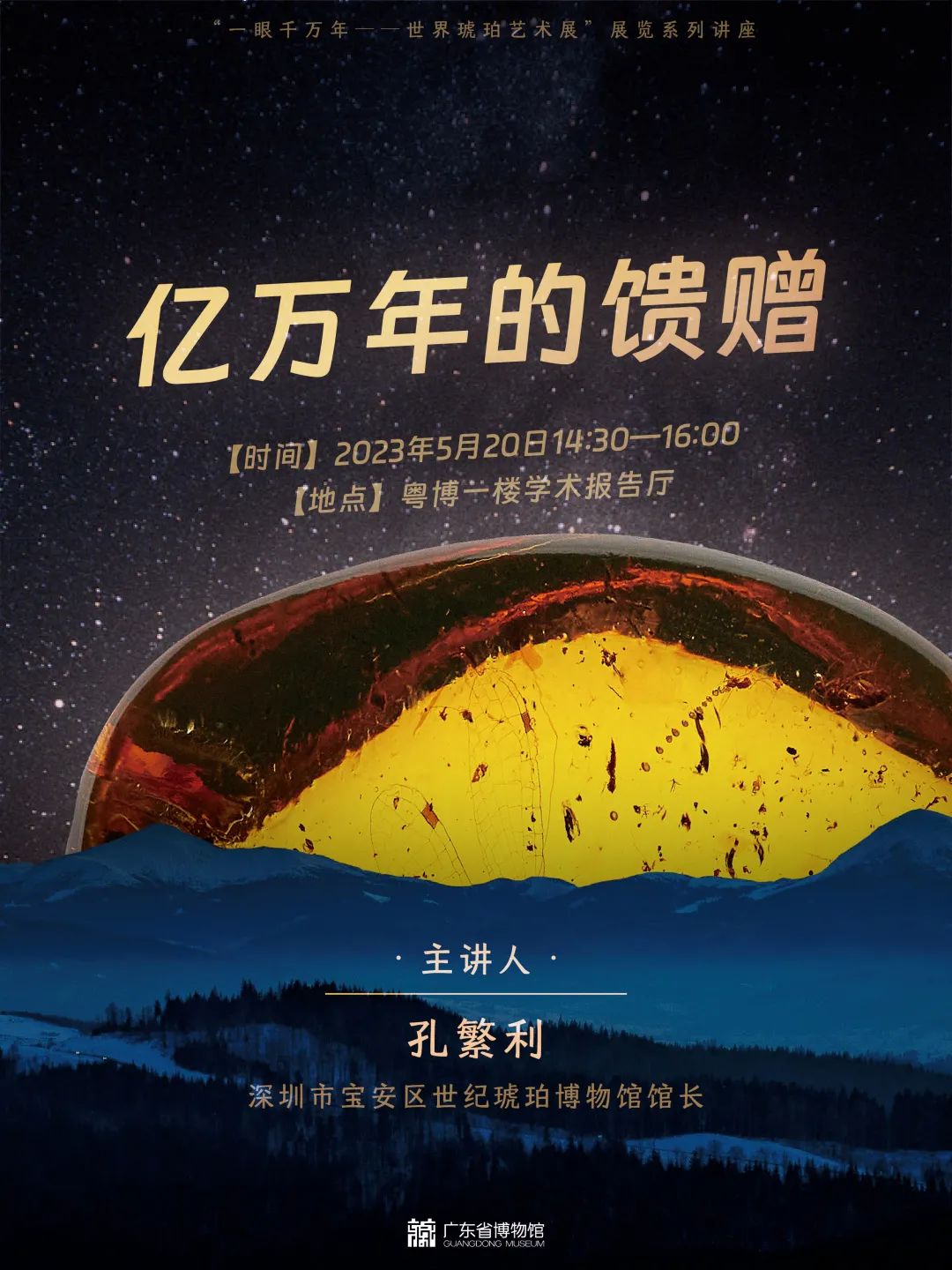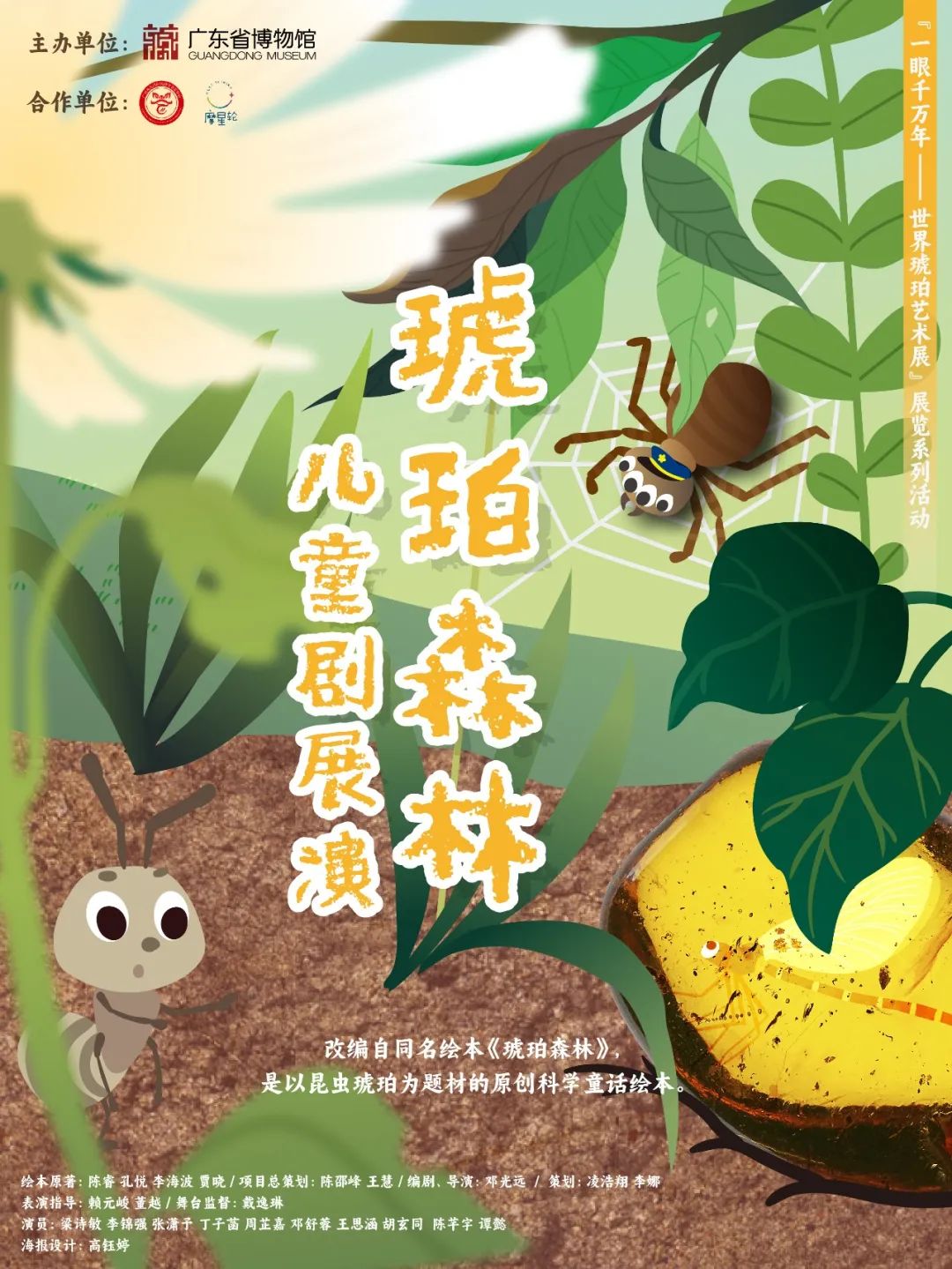 (Photos: Guangdong Museum)
There will be lectures about environment and amber respectively on May 20, as well as a child play about amber on the morning and afternoon on May 21. Come to explore the ember forest and get to know the cute animals by enjoying a fun day at the museum.

Explore the history of ancient Nanyue Kingdom in this exhibition
On May 18, the International Museum Day, the Southern Territory of Qin and Han Dynasties-History of the Nanyue Kingdom exhibition kicked off at Nanyue King Museum in Guangzhou. This is the museum's first basic exhibition, displaying more than 200 pieces (sets) of cultural relics and unfolding the history of the Nanyue Kingdom.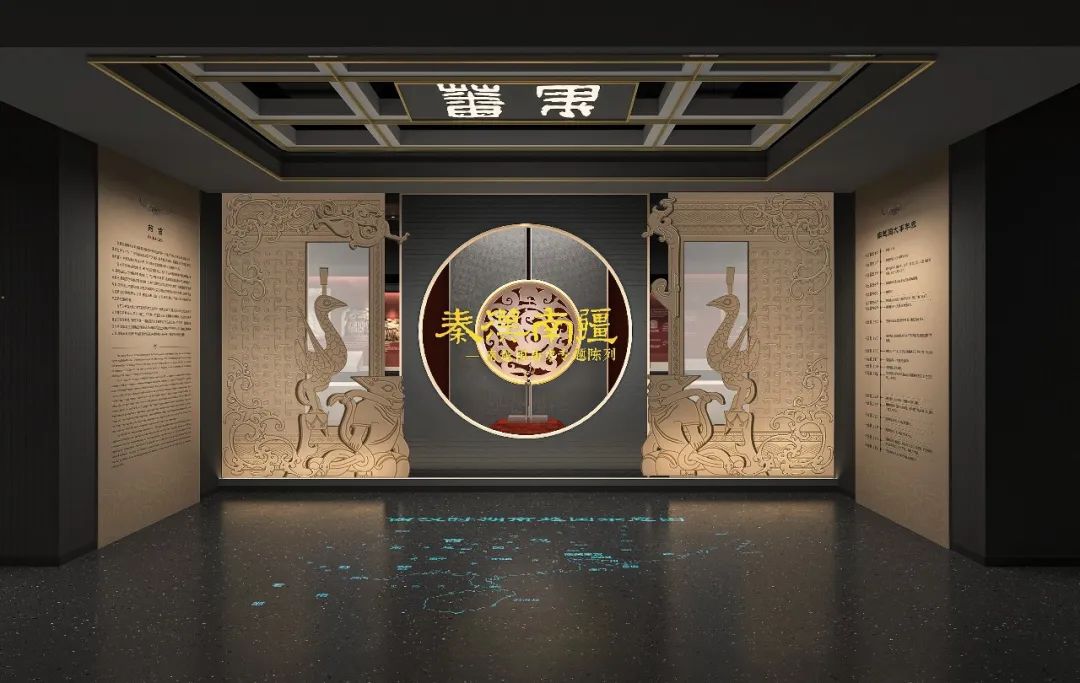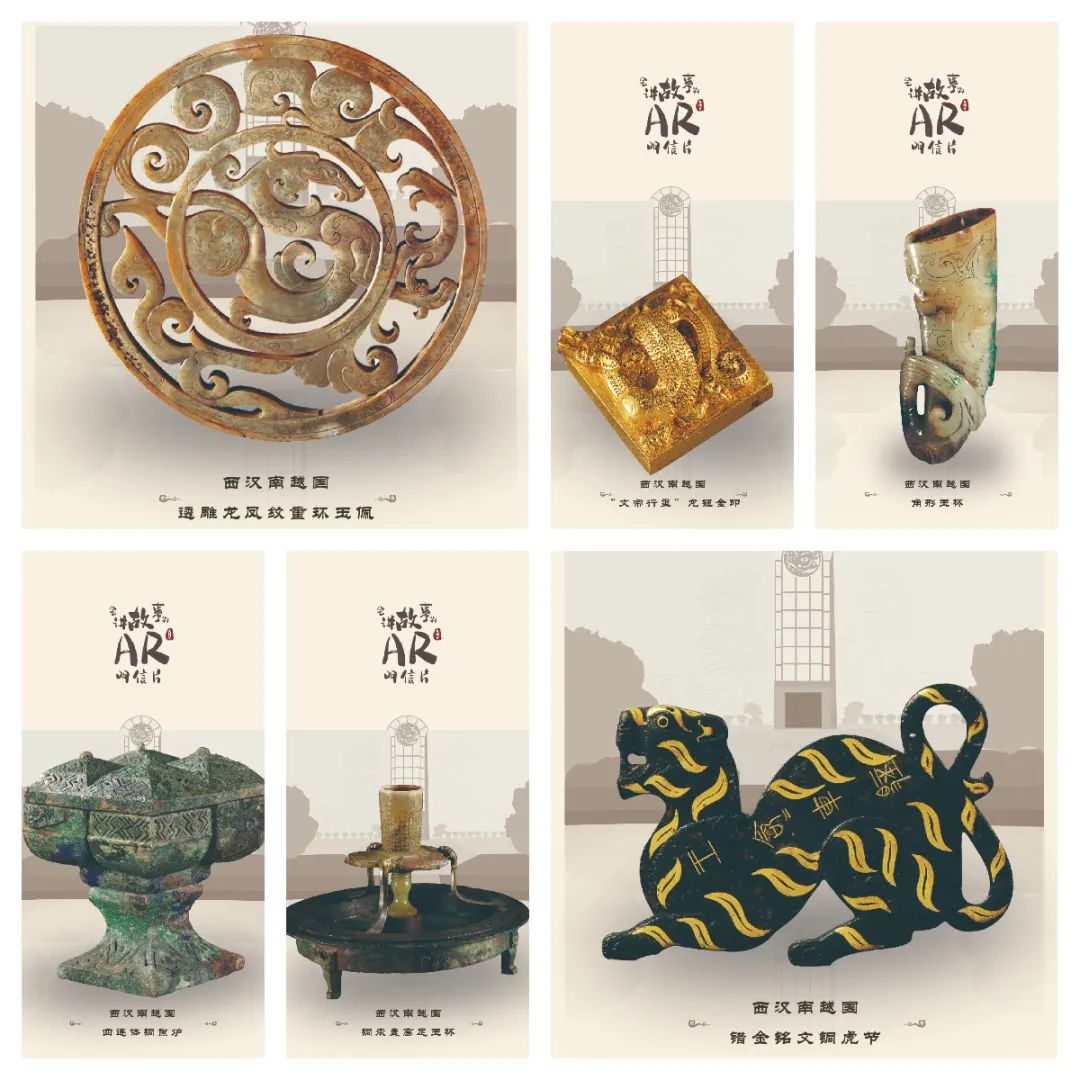 (Photos: Nanyue King Museum)

The permanent exhibition features many representative cultural relics reflecting the social life of the kingdom, such as bronze tripods, bronze censers, gold seals, jade pendants, bronze mirrors, and bronze brackets.
New scene added at Guangzhou Railway Museum
The railway museum has recently added a new outdoor scene to the venue, transforming its narrow railroad exhibition gallery into a display of railways in the Guangdong-Hong Kong-Macao Greater Bay Area (GBA).
The gallery is decorated with dark green glass and pathed with narrow tracks used in China's railway in the early period. The silhouette of iconic railway projects in the GBA can be seen on the glass.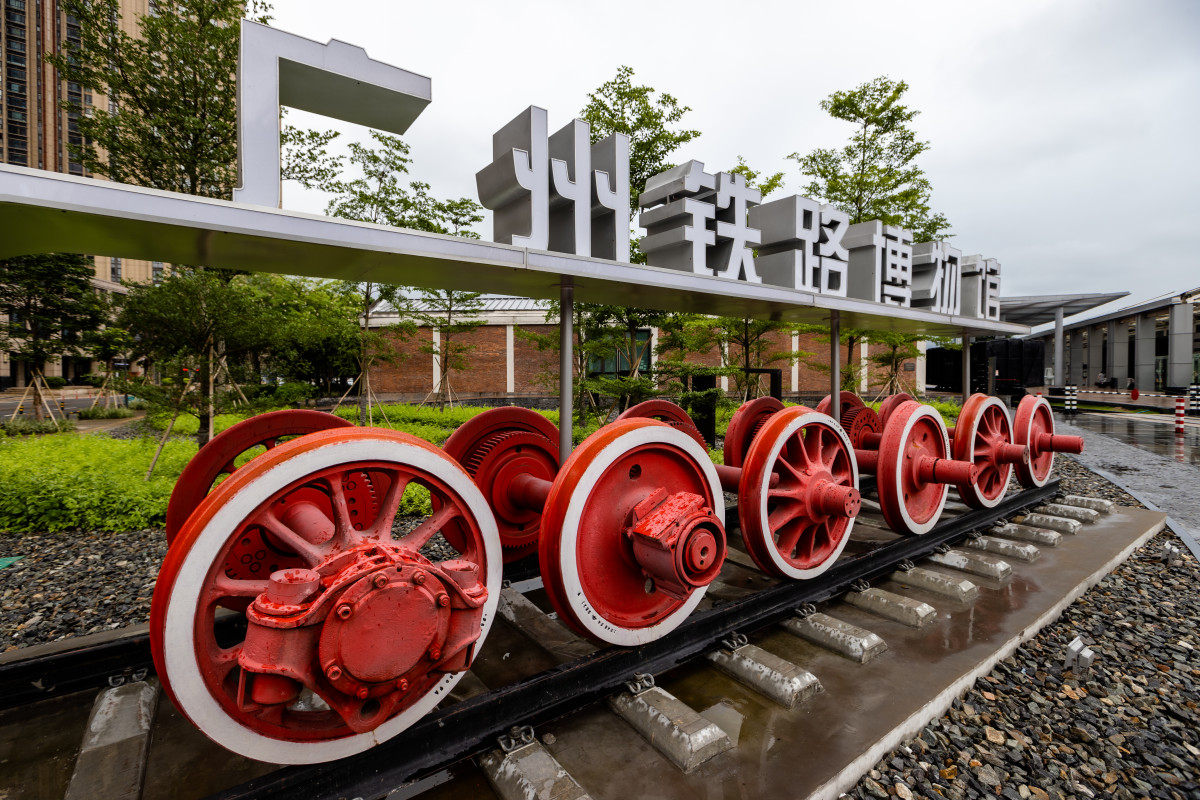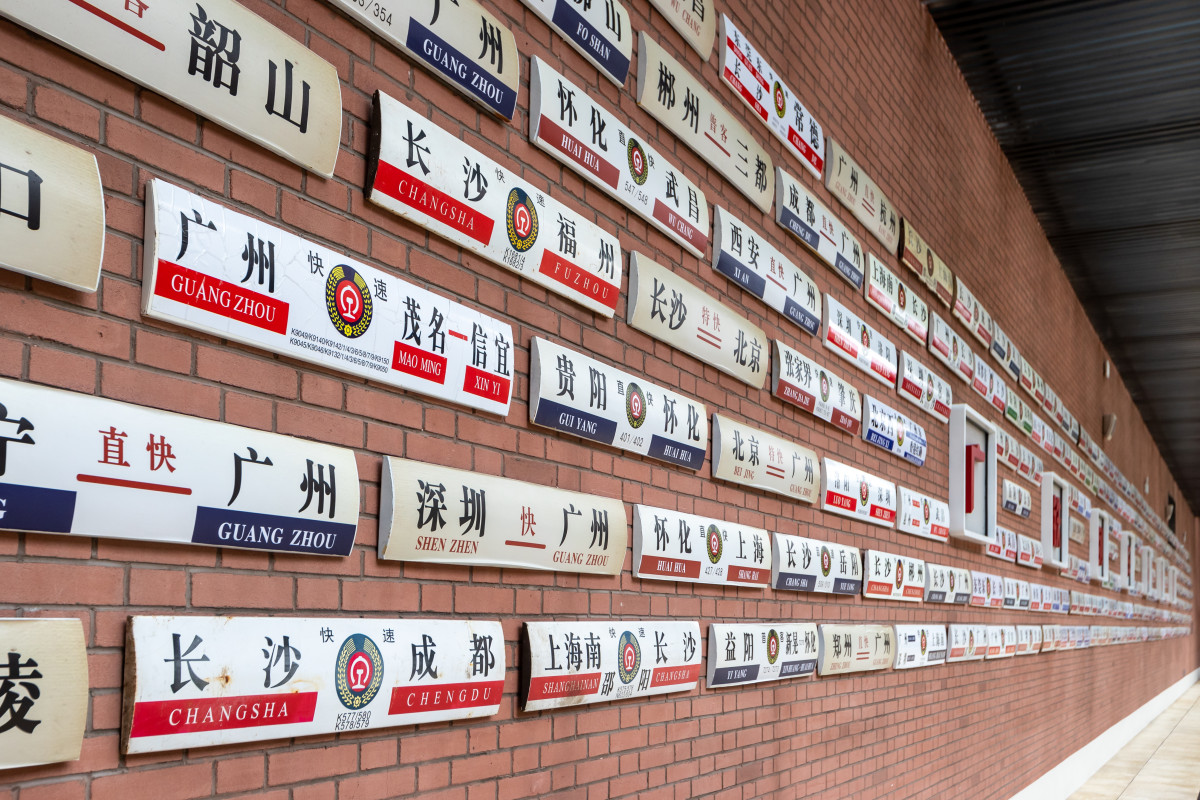 (Photos: Guangzhou Railway Museum)
In its temporary exhibition hall, an exhibition is displaying more than 1,820 objects collected by railway staff. It's worth noting that the museum houses over 4,000 pieces of cultural relics and old objects on the theme of railway, making it the largest of its kind in Guangdong.
New book on Cantonese Cuisine themed collections released
Guangzhou Museum in partnership with China Hotel and Guangzhou Publishing House is releasing a new book to introduce the museum's collections on Cantonese Cuisine and the related dishes based on these treasures. The former two parties have been joining hands to revitalize relics by launching the "Rediscovery" project, showcasing how Cantonese Cuisine has developed over the years.
It's reported that the book is scented, offering you brand new reading experience. Stay tuned.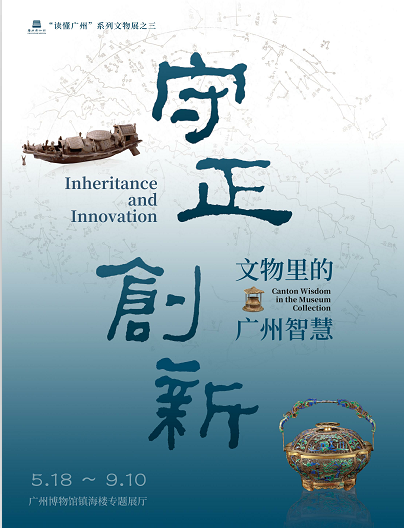 "Inheritance and Innovation: Culture Wisdom in the Museum Collection" is underway at the Guangzhou Museum from May 18 to September 10, 2023. (Photo: Guangzhou Museum)

Multiple museums release digital collections
A good many museums in Guangdong are releasing digital collections around the International Museum Day, offering a new way for the public to explore the stories behind cultural relics.
A total of seven digital collections have been released lately, with 10,000 copies for each. Don't miss out.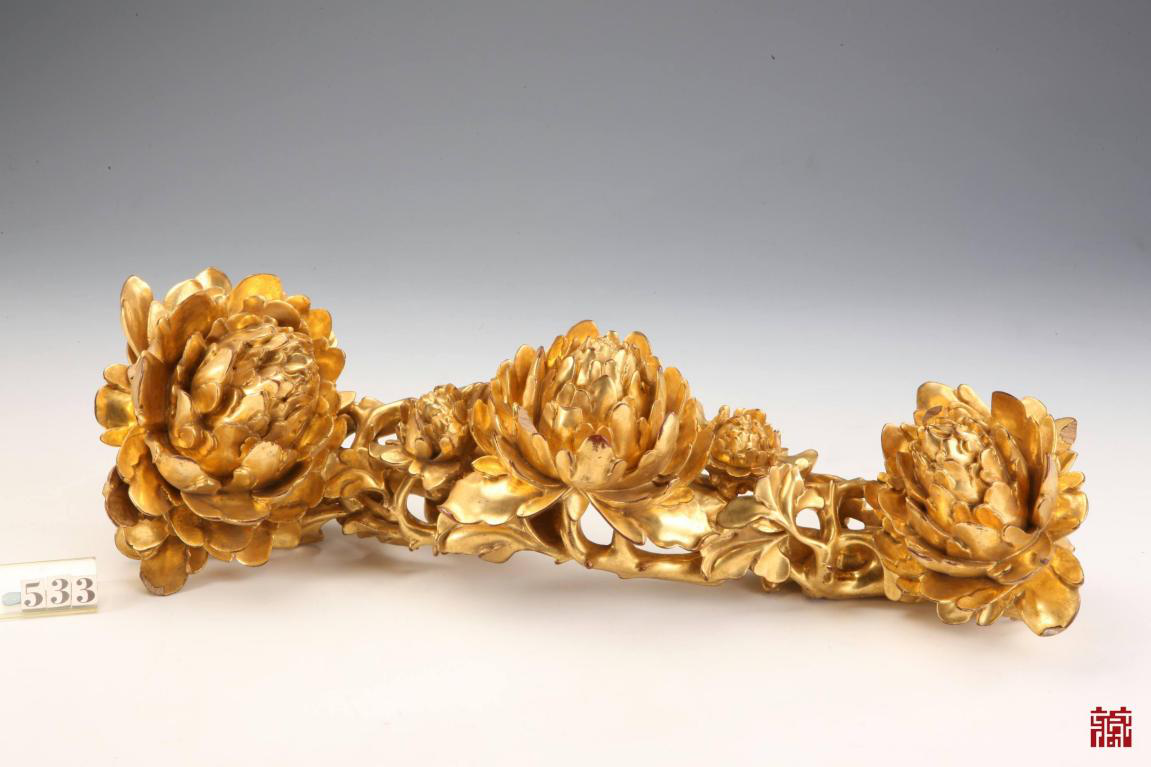 Gold lacquer wood carving Ruyi scepter in peony shape (金漆木雕牡丹如意), collected in Guangdong Museum (Photo provided to GDToday)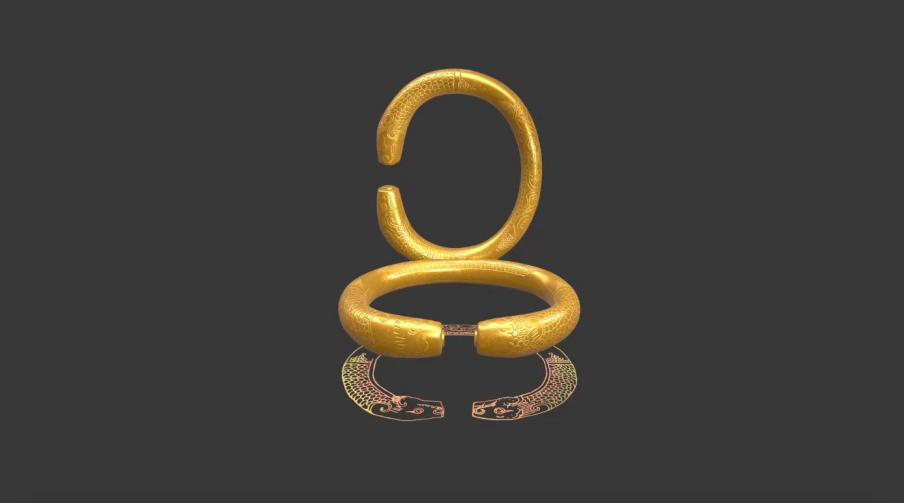 The Gold-plated Rings with Dragon Patterns (金虬龙环), collected in the Maritime Silk Road Museum of Guangdong (Photo provided to GDToday)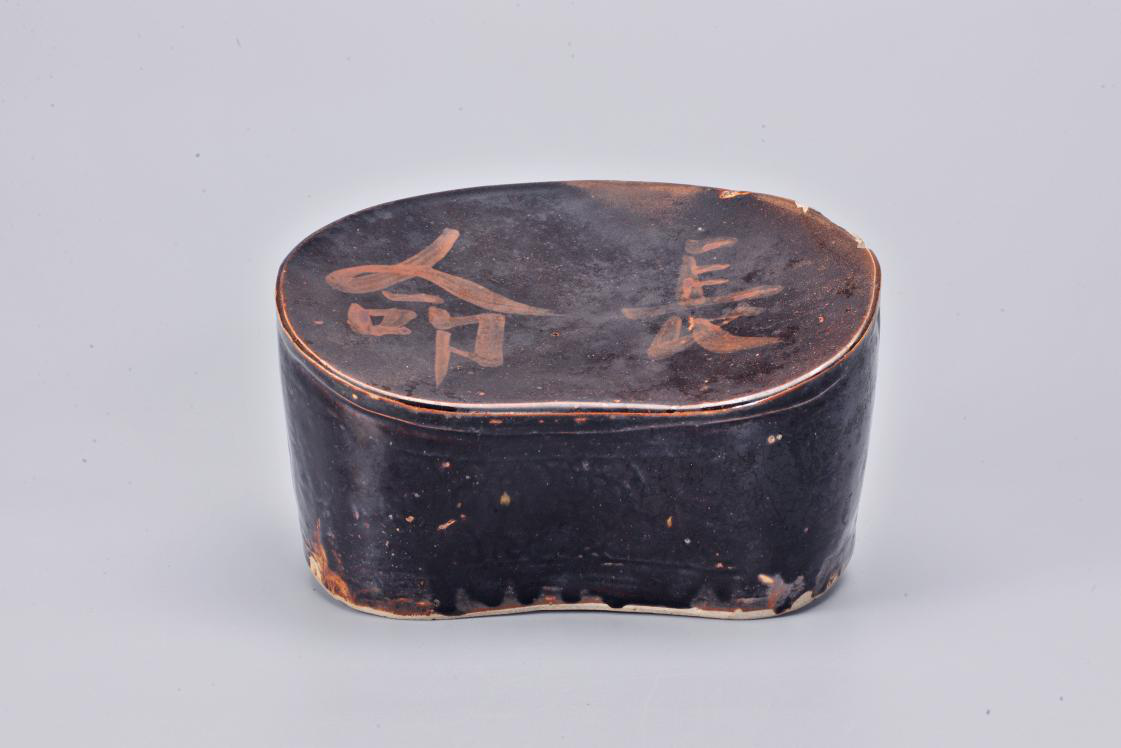 Black Glazed Waist-shaped Pillow with "Long-lived" Inscriptions, collected in Nanyue King Museum (Photo provided to GDToday)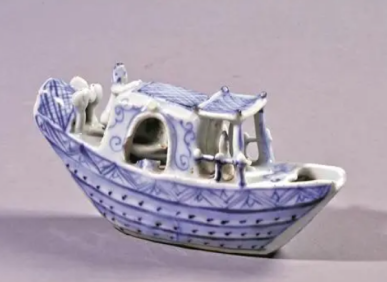 Blue-and-white water dropper in boat shape, Yuan Dynasty, collected in Guangzhou Museum (Photo provided to GDToday)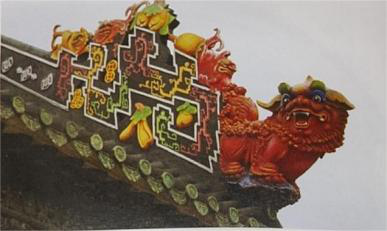 Single-horned clay lion, collected in Guangdong Folk Art Museum (Photo provided to GDToday)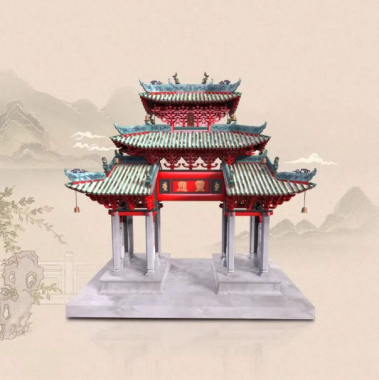 Lingying Memorial Archway, collected in Foshan Zumaio Museum (Photo provided to GDToday)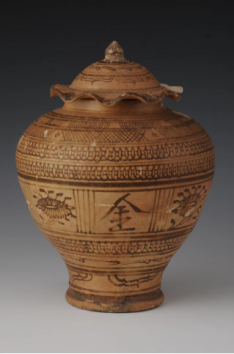 Glazed ceramic pot with lotus leaf shaped cover produced by Leizhou Kiln, Song Dynasty, collected in Leizhou Museum (Photo provided to GDToday)

Furthermore, 83 museums across the province launched 149 VR exhibition projects on International Museum Day. With modern technology, you can also enjoy the charm of cultural relics without leaving the comfort of your couch.
Author | Monica
Editor | Olivia, Jerry