On November 20 (local time in Egypt), the Confucius Institute at Ain Shams University (ASU) received traditional Chinese instruments and clothing from GDToday, including guzheng, Hanfu, Tai Chi attire, and xiangsheng (crosstalk) robes. These gifts seek to introduce more people to the allure of Chinese traditional culture and enhance friendship and mutual understanding between the people of China and Egypt.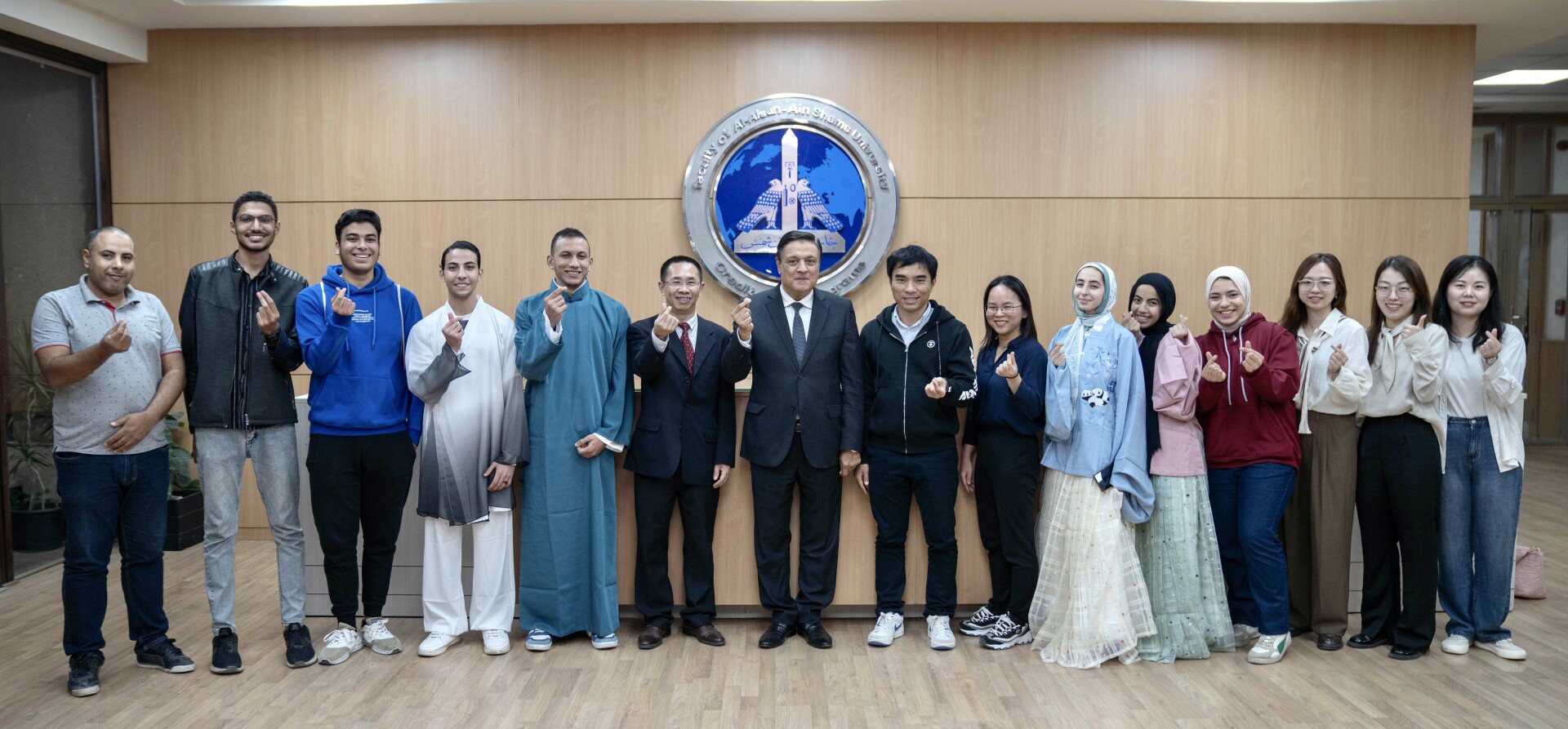 Egyptian students tried on the clothing immediately, saying that they now have more suitable costumes for future performances of Chinese cultural programs. Othman, donning the xiangsheng robe, showcased a Chinese tongue twister he was about to perform, while Karim, dressed in Tai Chi attire, presented a classic Tai Chi pose on the spot. Chahang and Amany tried on Hanfu and exclaimed, "It's so beautiful!"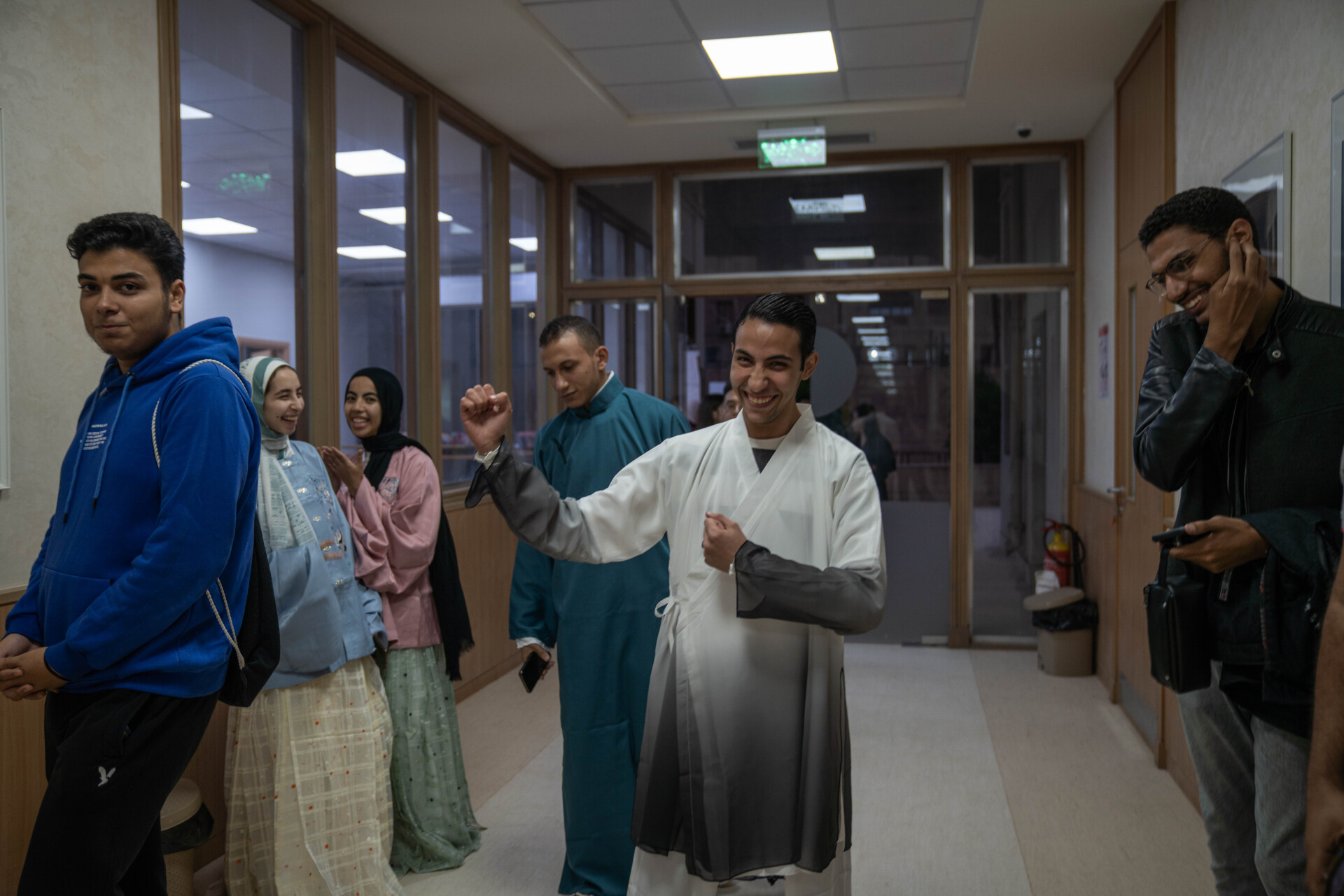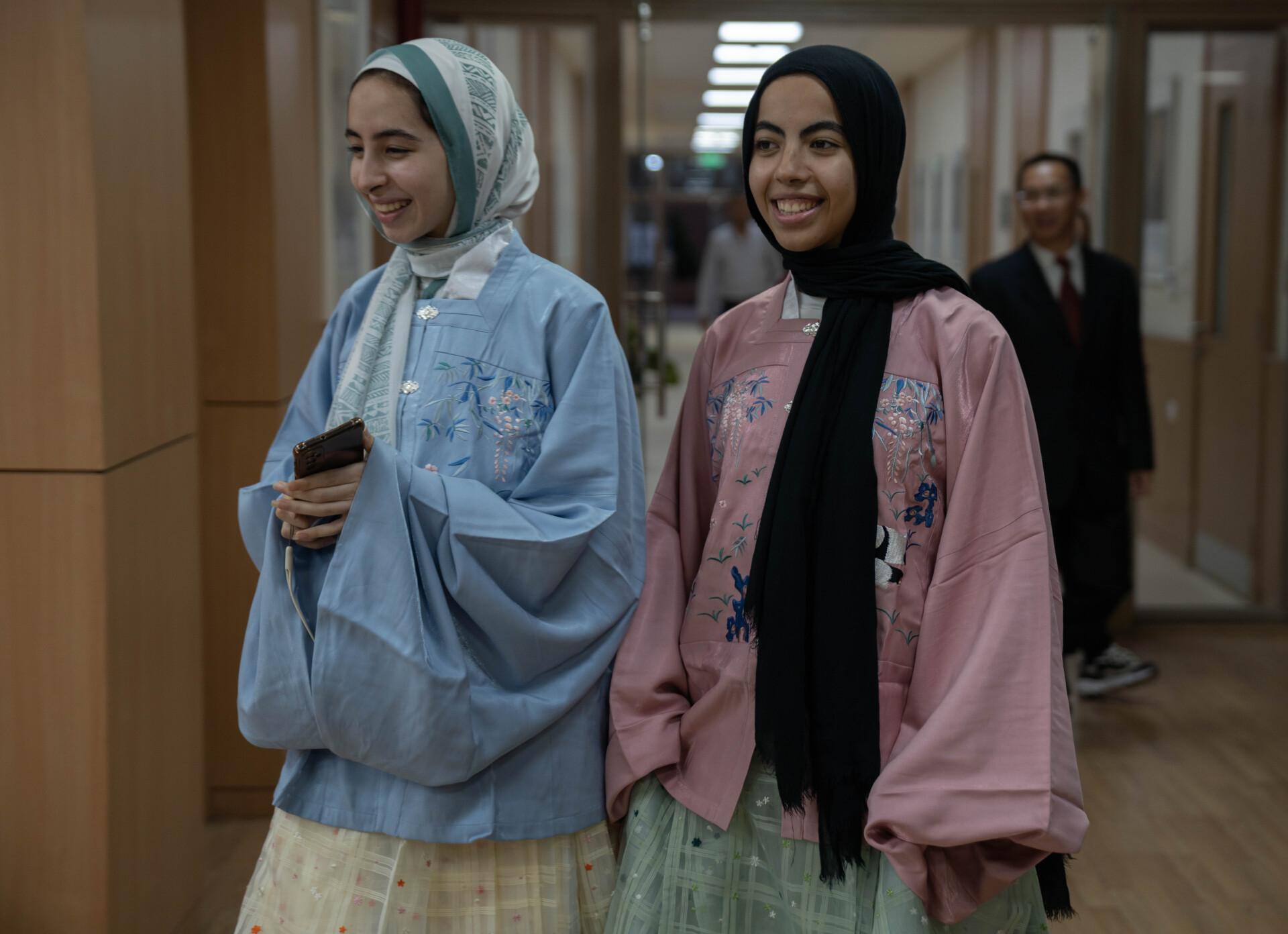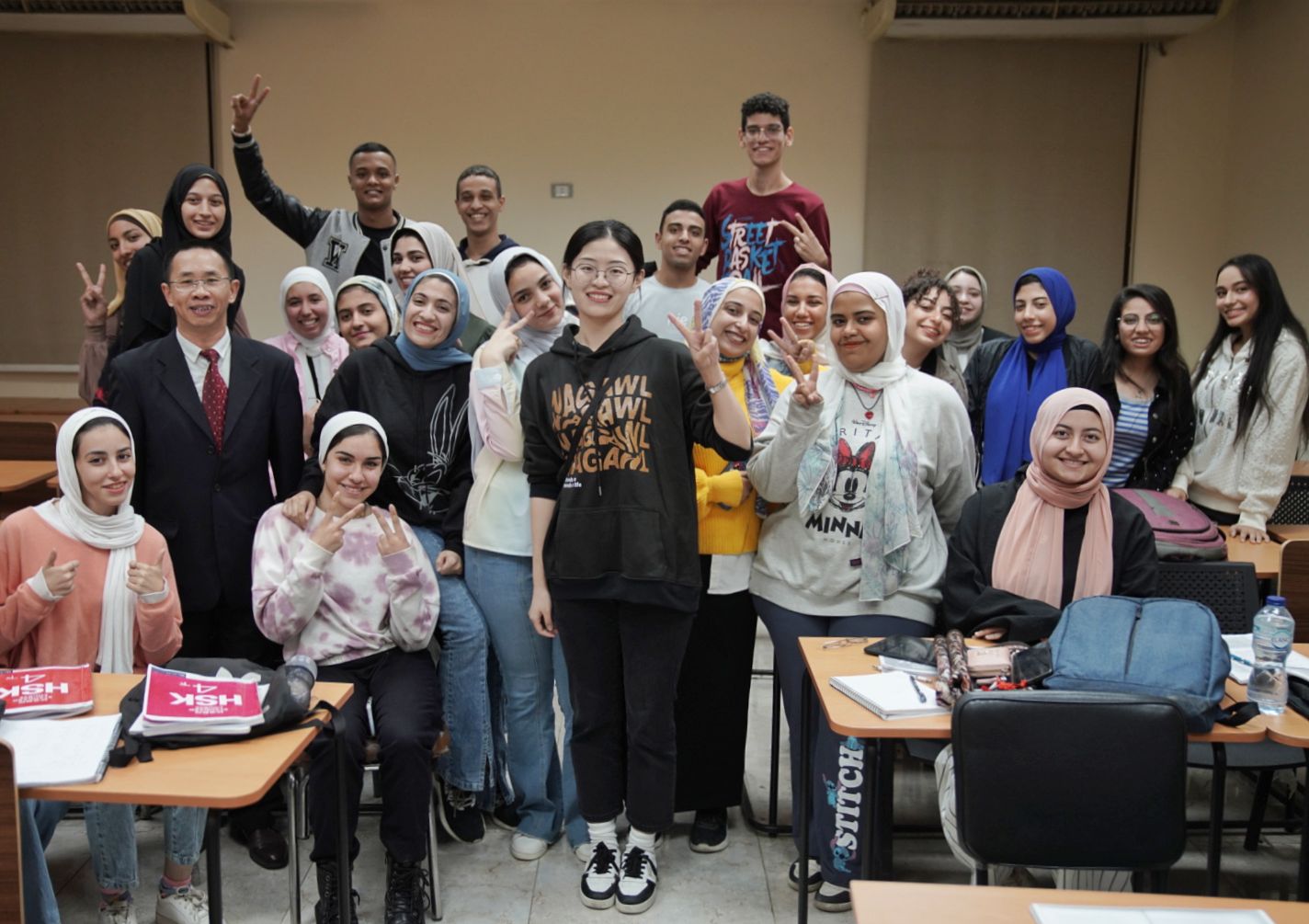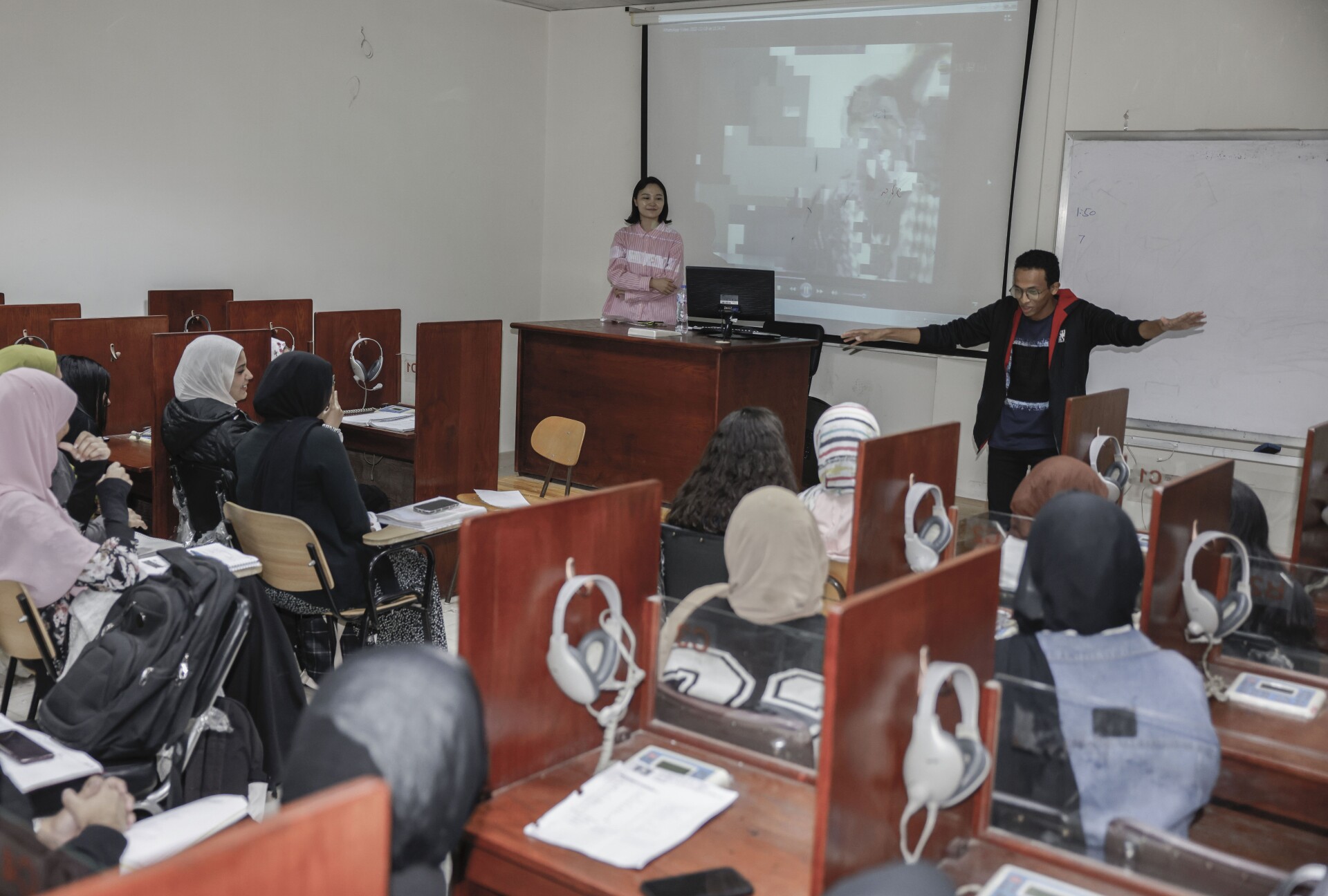 Furthermore, the "Charming Guangdong" Photography Exhibition, organized by Nanfang Media Group and supported by GDToday, kicked off in Cairo, Egypt, on November 19, and it will continue at the ASU's Confucius Institute. Featuring bilingual photo captions in Chinese and Arabic, it will be helpful for students to understand Guangdong and learn Chinese.

According to Nasser Abdelaal Abdelfattah, the foreign director of the Confucius Institute at ASU, the university started offering Chinese classes in 1956. The Chinese Department was officially established in 1958, making it the earliest one in Arab countries. Currently, the Department of Chinese Language has nearly 1,600 students, making it the largest higher education base for Mandarin teaching in the Middle East.
Additionally, Huang Luyang, the Chinese director of the Institute, highlighted substantial growth in registered students, recipients of international Chinese teacher scholarships, and HSK (Chinese Proficiency Test) participants this year.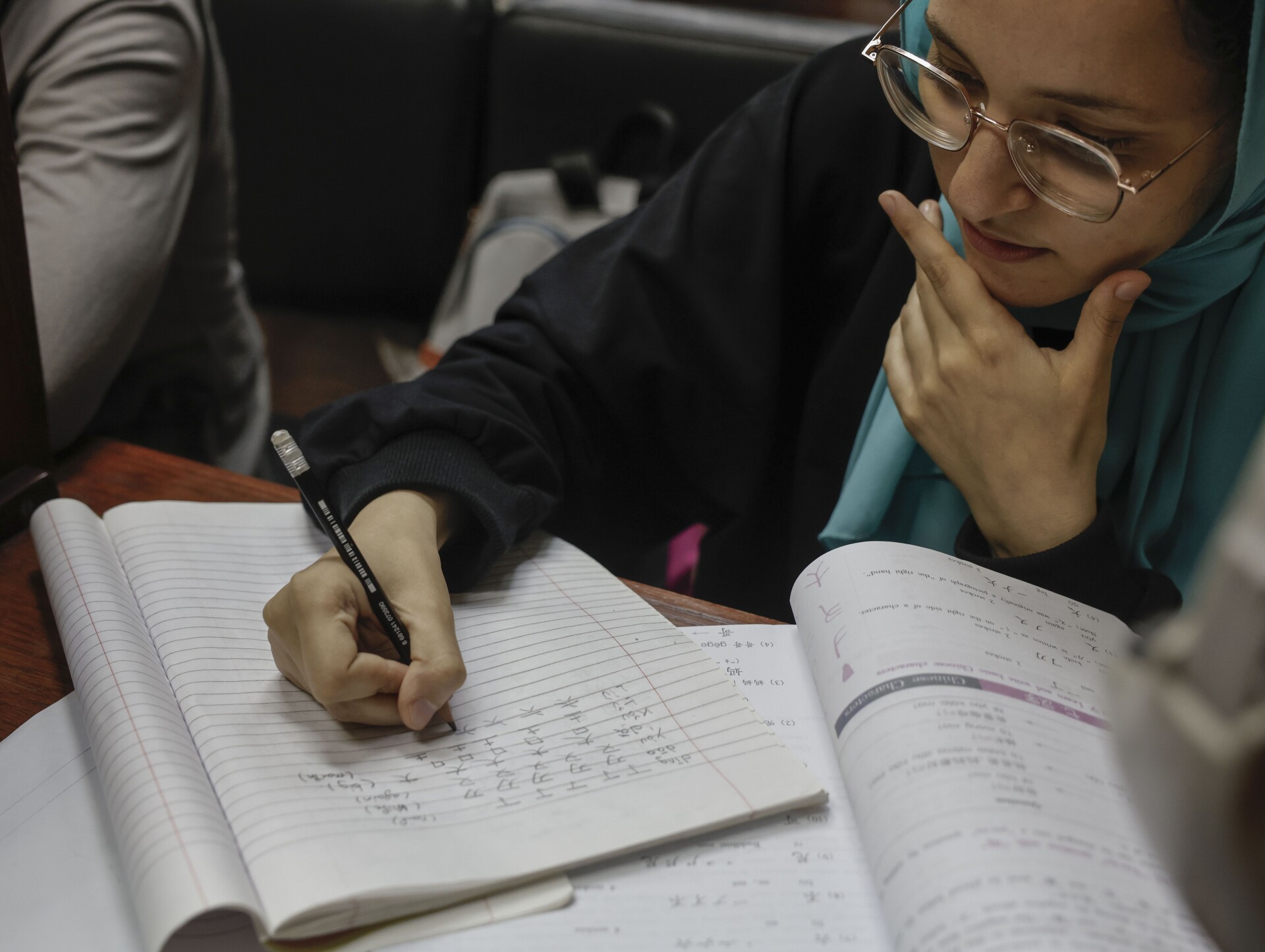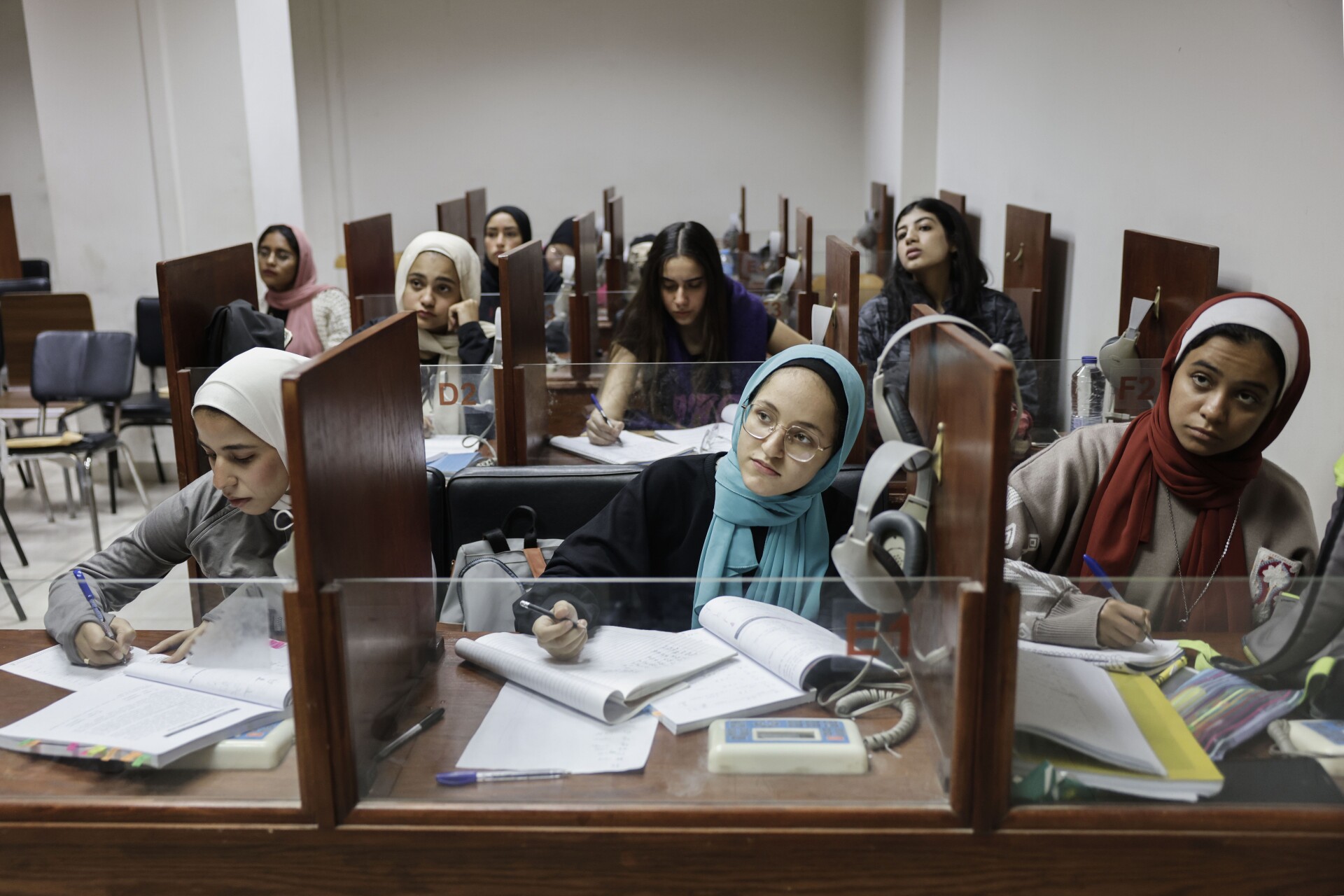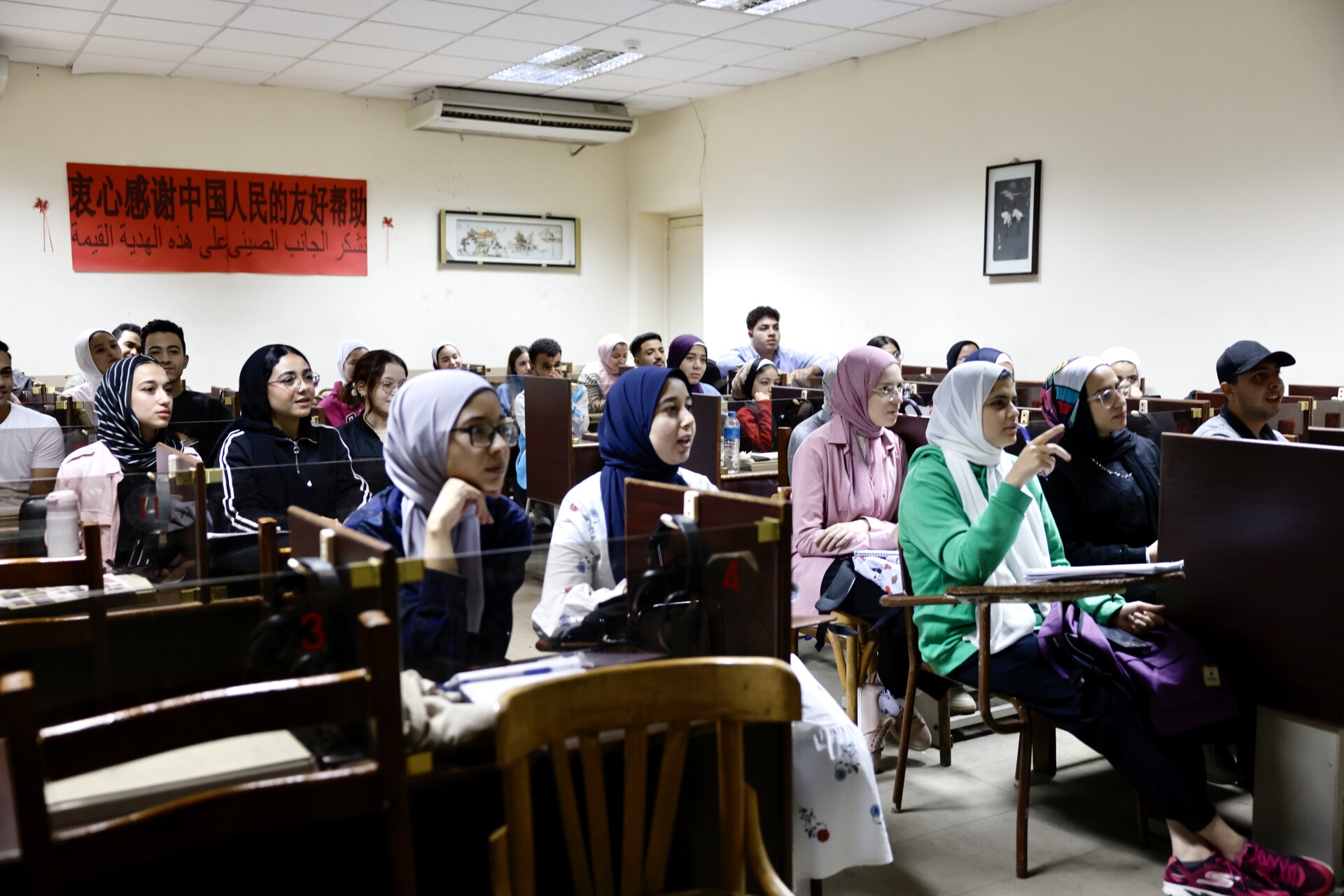 The Confucius Institute at ASU was initially set up as a Confucius Classroom by the Guangdong University of Foreign Studies in cooperation with ASU in August 2017. In July 2021, it was upgraded to a Confucius Institute. The two universities have collaborated to organize a variety of activities, which aim to enhance cooperative ties and foster friendship between the two schools. These activities also provide Egyptian youth with valuable opportunities to gain an understanding of Chinese culture.
GDToday Monica, Holly, Nanfang Daily Zhang Youqiong and Shi Lei reported from Cairo, Egypt
Editor | Olivia, Nan, James