"When the Smurfs Come to the Water Town – The Smurfs' 65th Anniversary Exhibition" is now underway at the Centennial Chinese Comic Art Museum in Hongmei, a water town in Dongguan City, displaying the stories behind and history of this comic franchise.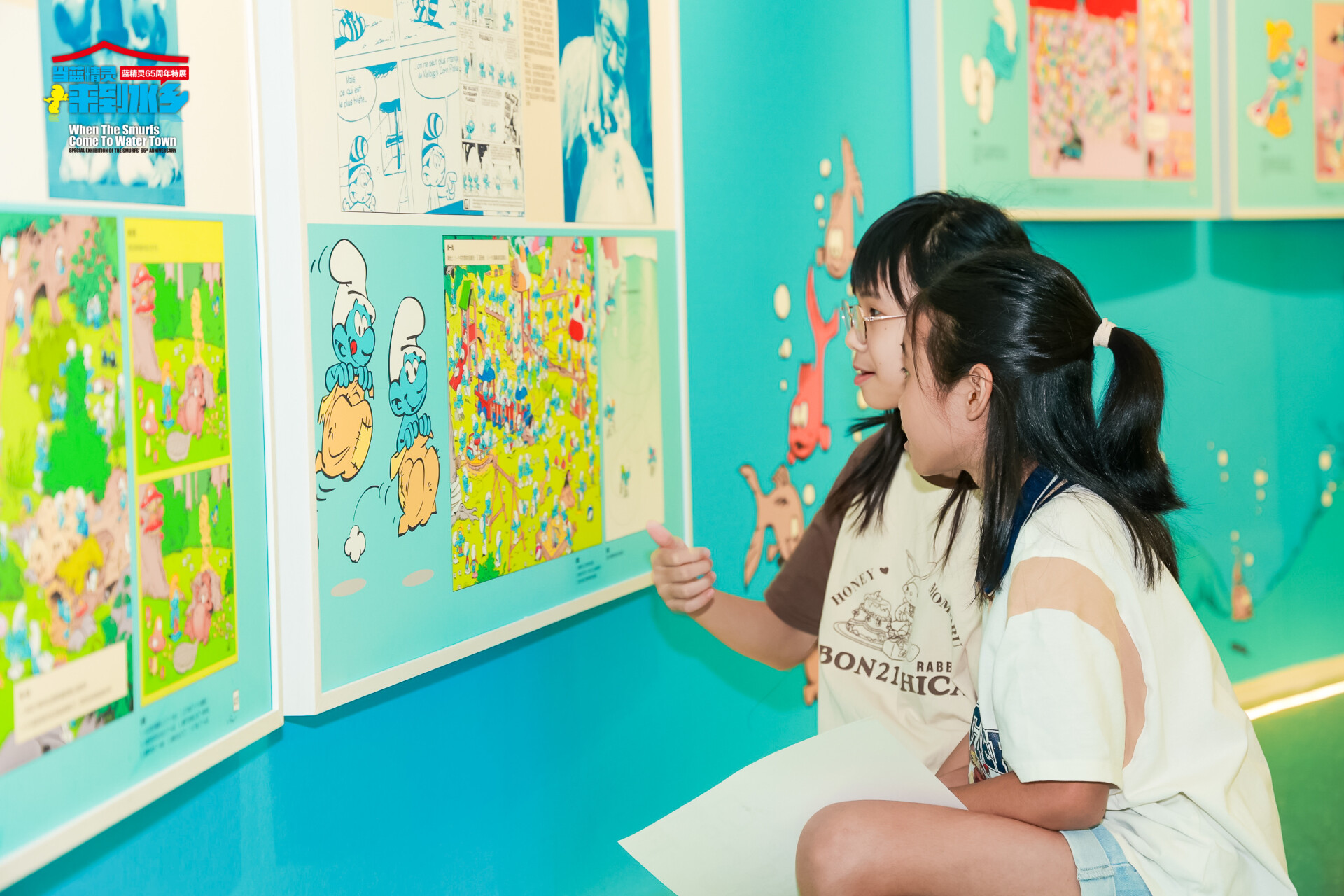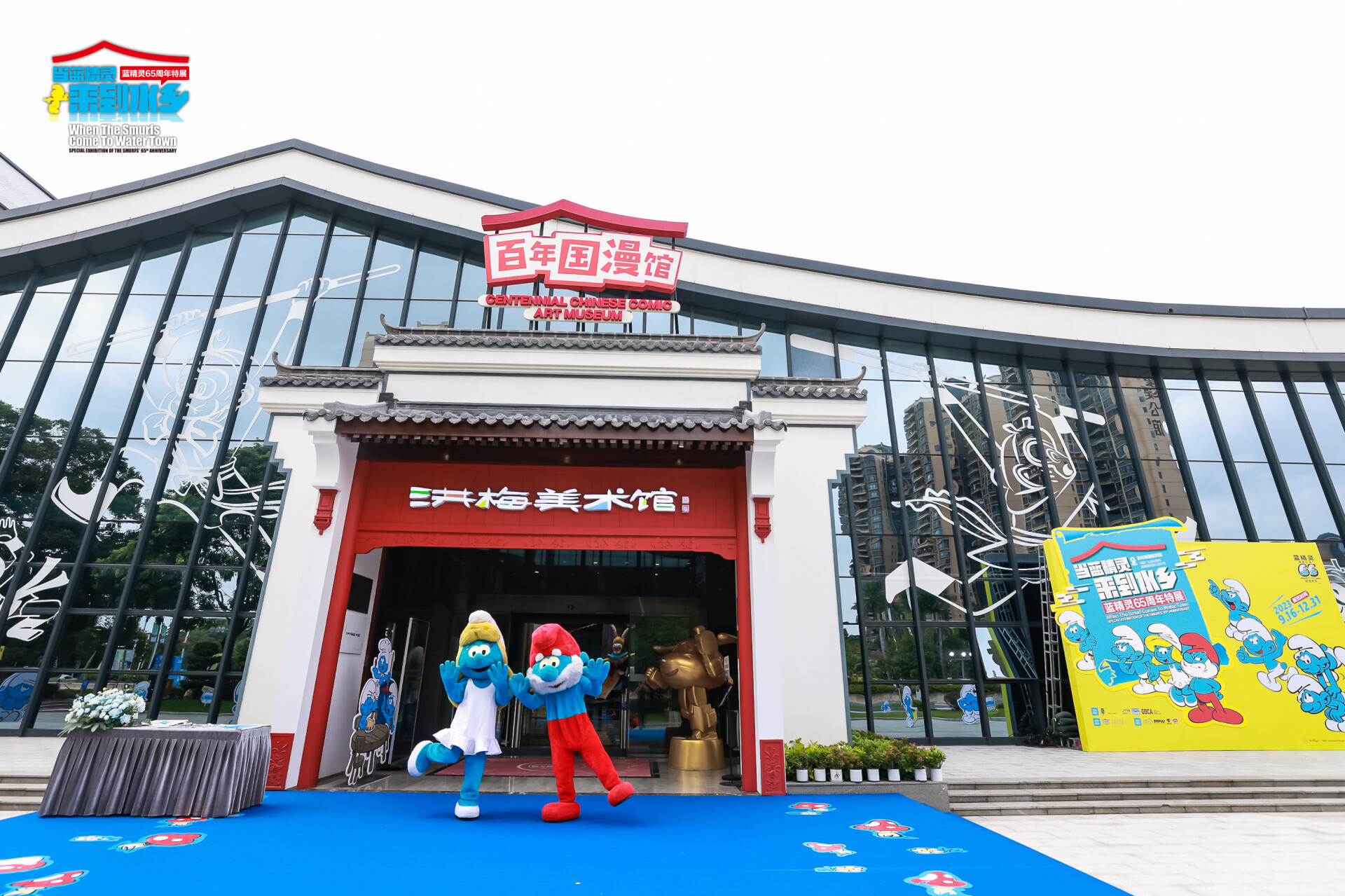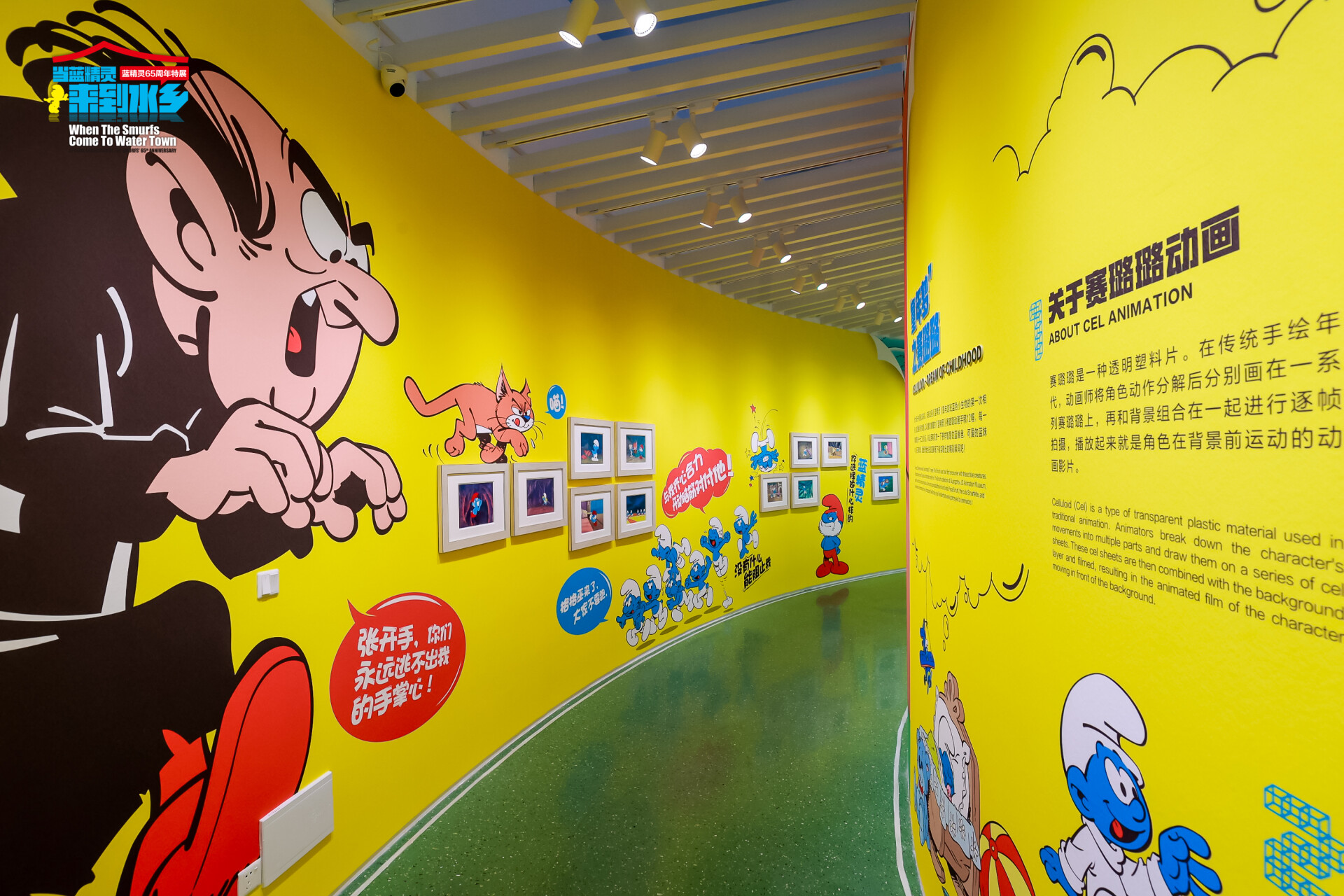 Created by the Belgian cartoonist Peyo in 1958, The Smurfs nurtures the fond childhood memories of a vast generation of the global audience. At the exhibition, visitors will get to know the character and background of its creator and see how the Smurfs grew, from minor roles to a global phenomenon, to a timeless animated classic.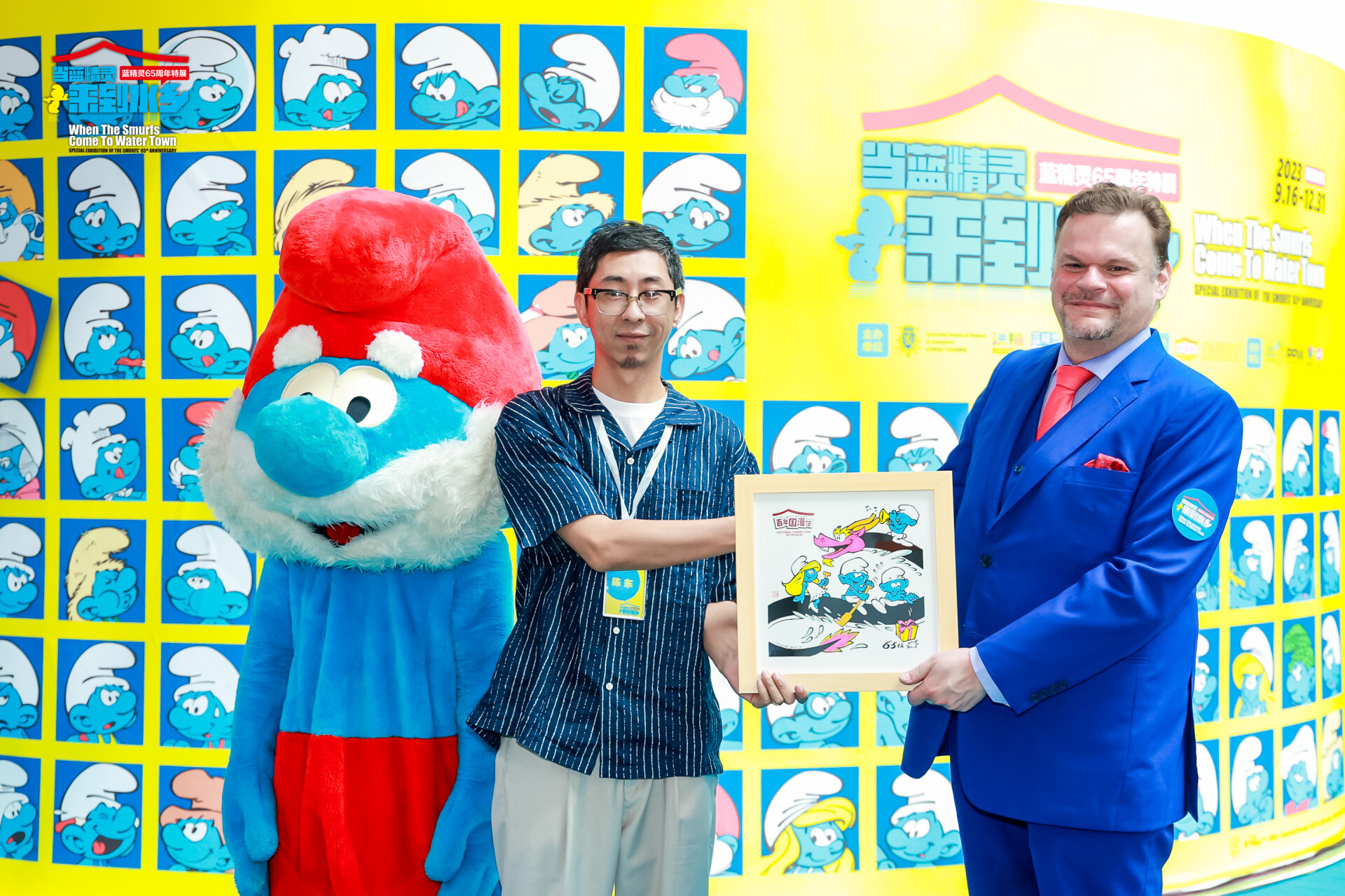 Animation artist Chen Dong (L) presents a painting "When the Smurfs Come to the Water Town" to Wim Peeters (R), Consul General of Belgium in Guangzhou.
The Centennial Chinese Comic Art Museum is a public cultural space that integrates exhibitions, experiences, IP development, and educational tourism. The museum displays and houses over a thousand classic animated works, along with a substantial collection of historical documents, old publications, vintage photographs, action figures, and models. While rediscovering childhood memories with the Smurfs, people can also read the history of Chinese comics.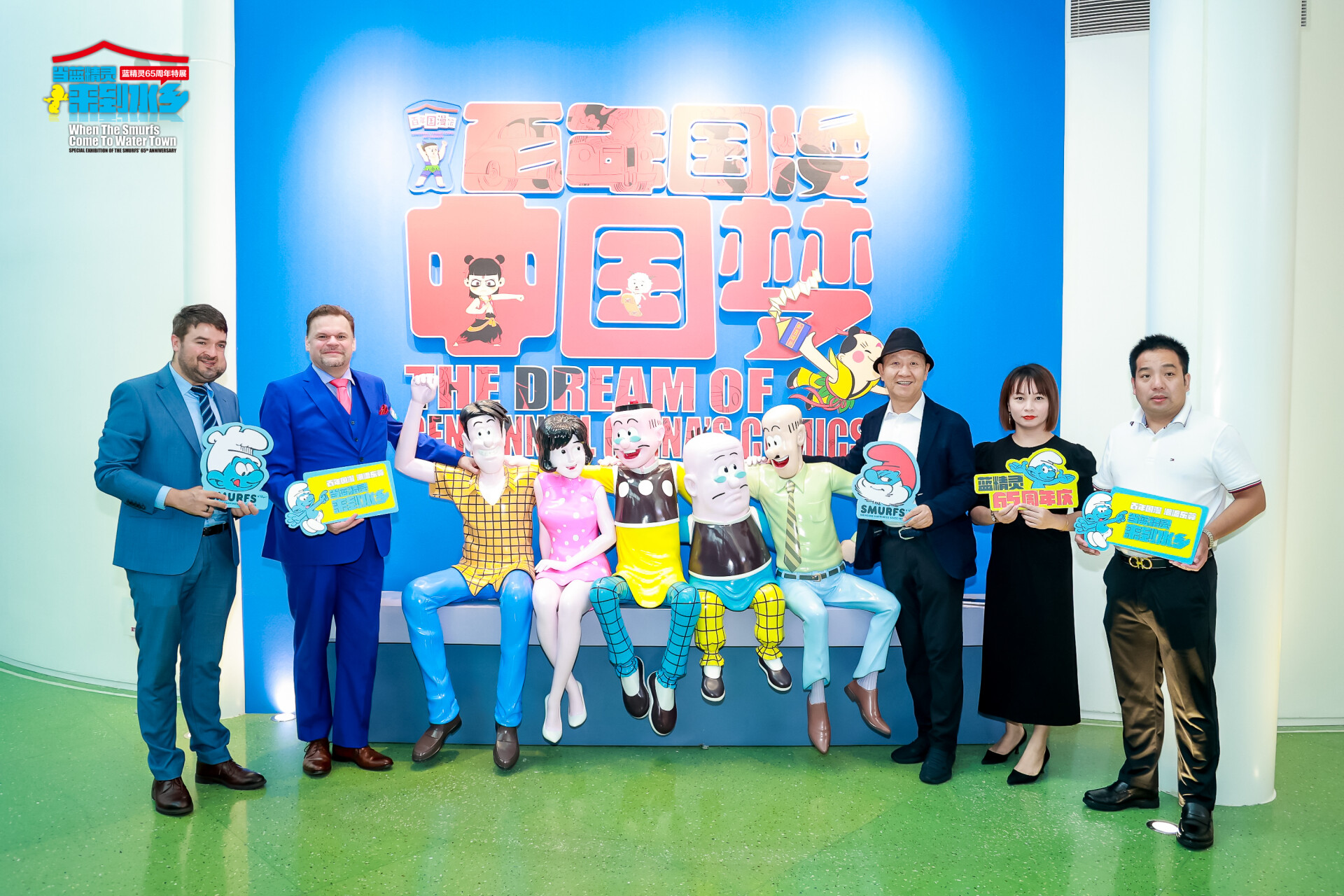 Opening hours: 9:00-17:00 (Tuesday to Friday), 10:00-18:00 (weekends and holidays); until December 31
Address: 1F, Zone A, Hongmei Civic Center, Hongmei Town, Dongguan (东莞洪梅镇洪梅市民中心A区一楼)
Reporter: Holly
Editor: Olivia, Monica, Jerry
Photo provided to GDToday