An exhibition featuring Saudi Arabian culture got underway at the Guangzhou Library from March 4 to 30. It displays traditional Saudi Arabian clothing, handicrafts, and 65 photograph works of beautiful scenery from the country.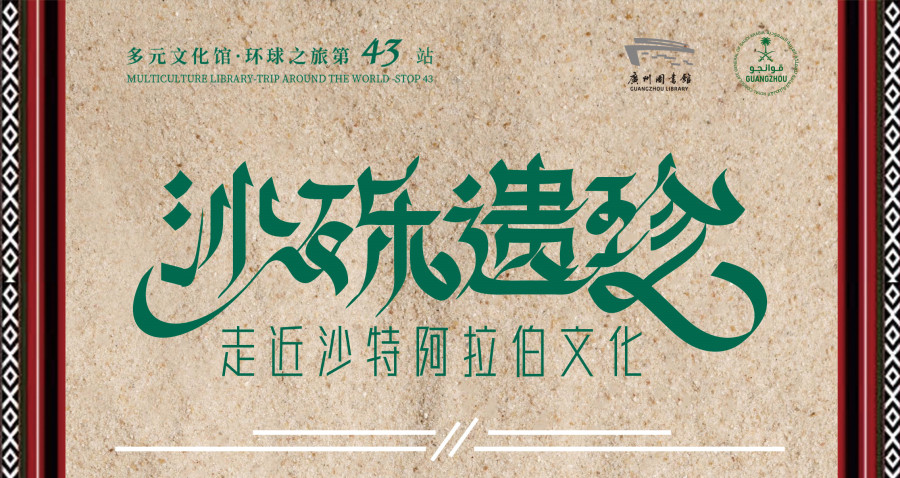 "This is the first Saudi cultural exhibition held in Guangzhou. It brings a good opportunity for the friendly Chinese people to learn about Saudi Arabia," Abdullah Bin Abiyah, Consul General of Saudi Arabia in Guangzhou, introduced to visitors.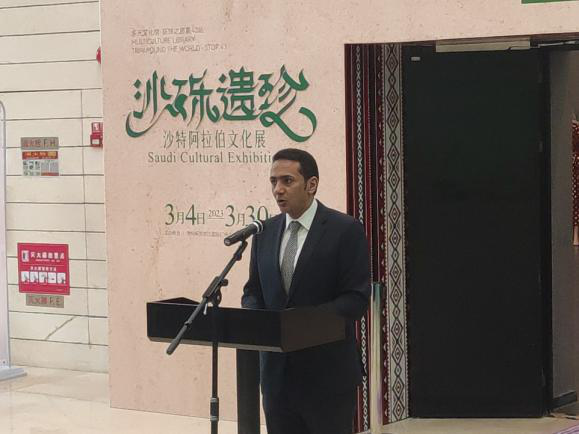 The exhibited photographs mainly capture cultural heritage sites listed on the "World Heritage List" by UNESCO, such as the ruins of Madain Saleh, the ancient city of Jeddah, and Al-Ahsa Oasis. The Ardah (sword dance), a symbol of traditional Saudi culture, and other world intangible cultural heritages are also exhibited.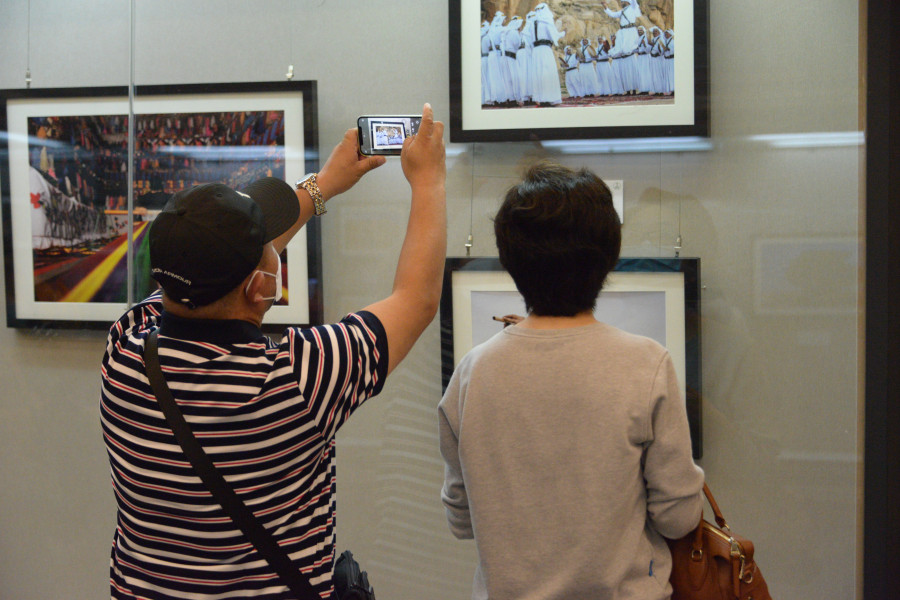 The mannequins in "Bisht" black robes and some traditional Saudi costumes are standing in the exhibition hall. Visitors can observe closely, or even reach out and touch their dressing materials.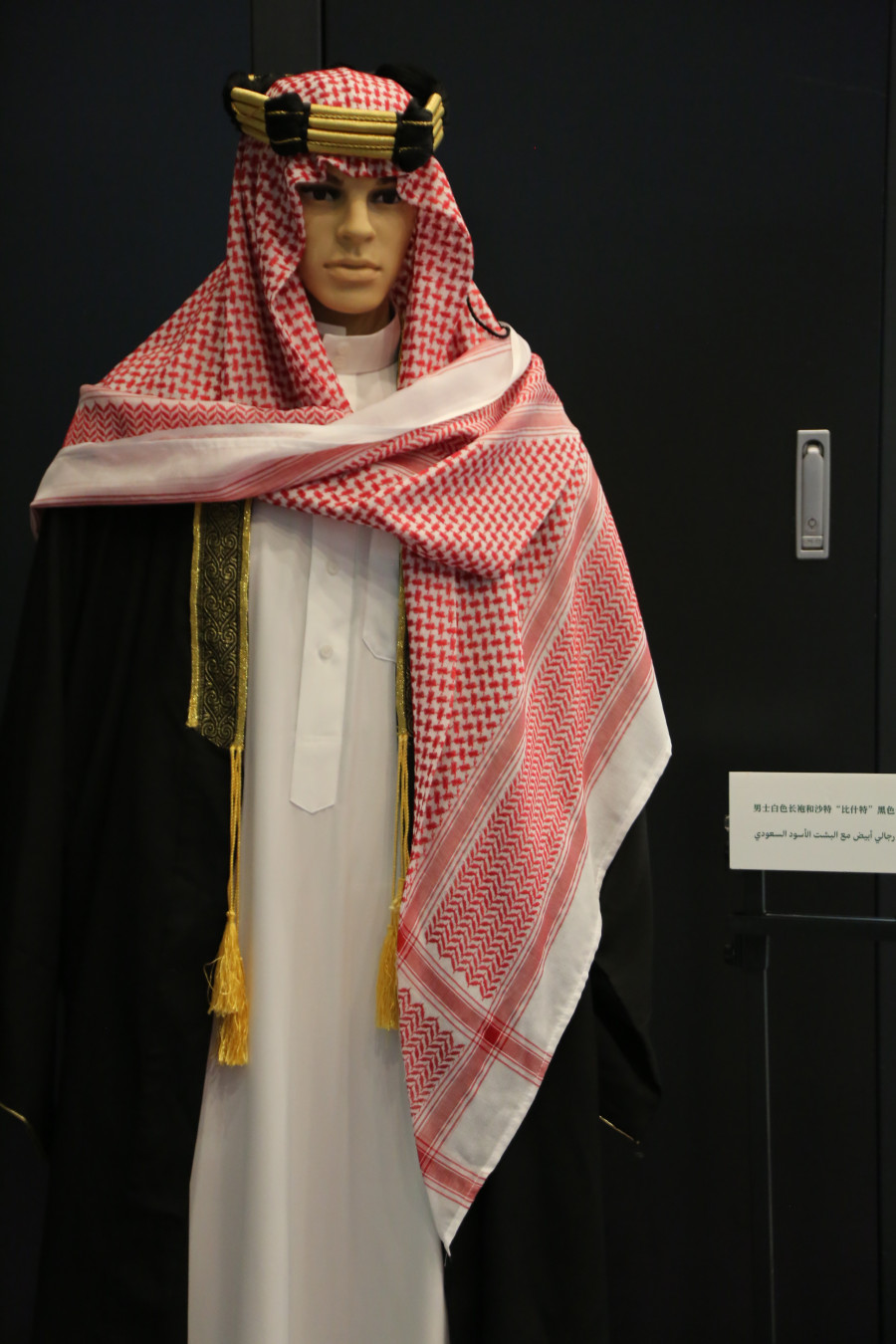 The handicrafts on display include daily utensils such as incense burners, copper pots, old-fashioned cooking utensils, oil lamps, as well as decorations of some textiles and architectural models. These reflect the daily habits of Saudi Arabians to burn incense and drink coffee.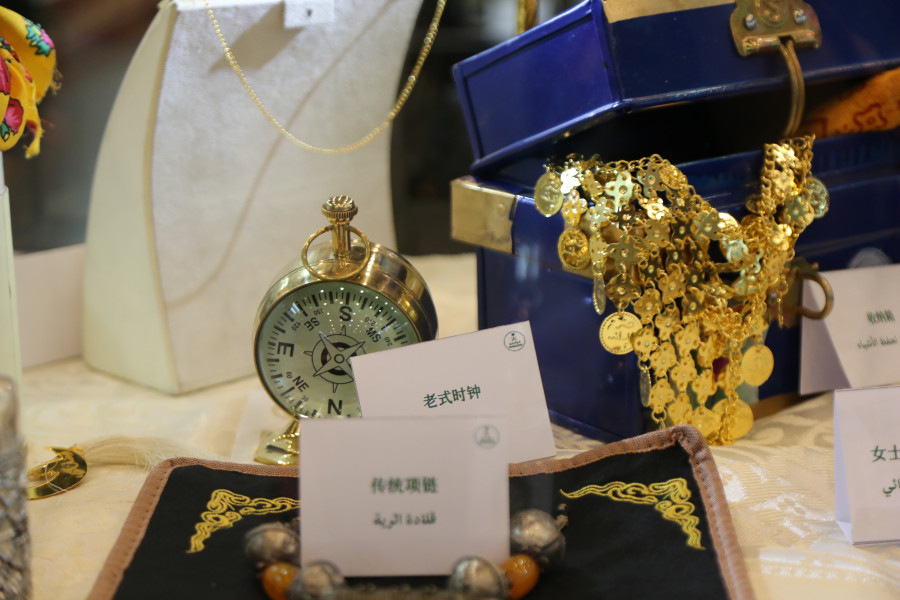 There is a simulated Saudi reception room at the entrance of the exhibition. Traditional cushions and coffee pots are placed in it. People can feel free to sit on the cushion and experience the hospitality culture of Saudi Arabia.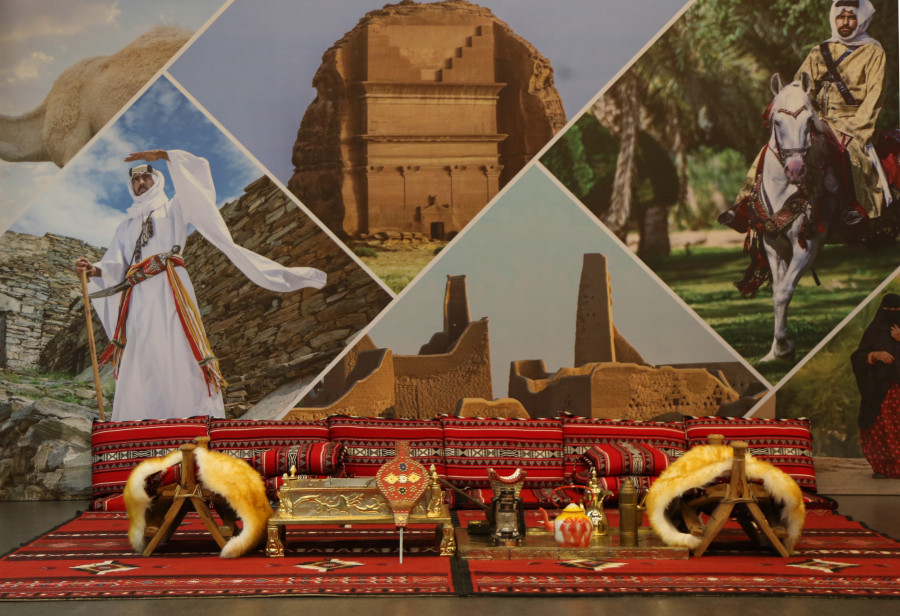 A series of supporting activities will be organized by the Guangzhou Library, including guided tours of the exhibition, lectures introducing Arab female writers, and an Arabic architecture classroom for children. Readers can follow the WeChat account of the Guangzhou Library to check the specific time and reservation methods of these activities.
Furthermore, Abdullah Bin Abiyah told GDToday that four more activities will be launched successively in cooperation with the Guangdong government. He hopes that exchanges between Guangdong and Saudi Arabia, especially cultural exchanges, will be further enhanced in the future.
Photo provided to GDToday.
Reporter: Ariel, Jessie (intern)
Editor: Nan, Monica, Jerry