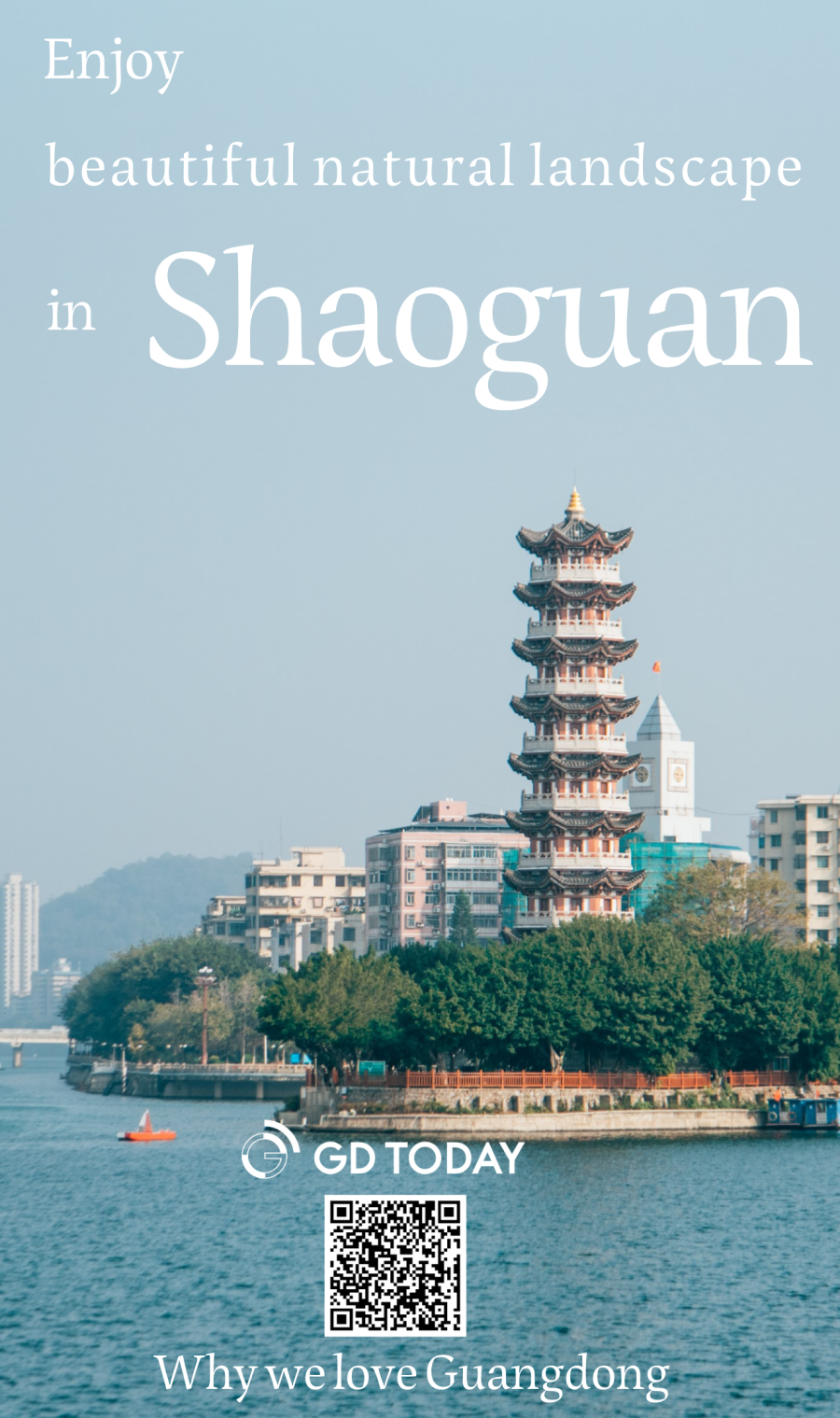 Shaoguan, a city nestled in the northernmost of Guangdong Province, not only breaks many assumptions that Cantonese do not like spicy food, but that it also has its own aura with breathtaking scenery.
Mount Danxia is the representation of China's Danxia landform, a world-famous geopark and a Natural World Heritage Site. It features the magnificent sunrise over a sea of clouds and the spectacular vistas of the Yin-yuan Stone, Yang-yuan Stone, Shuangru Stone, and the Sleeping Beauty Rocky Range.
Apart from Mount Danxia, there is also Ruyuan Canyon in the west of Shaoguan with its soaring mountains and deep valleys presenting a magnificent view. To the east of Shaoguan, there is the famous Red Desert, appropriately named because it appears from a distance as if it is on fire.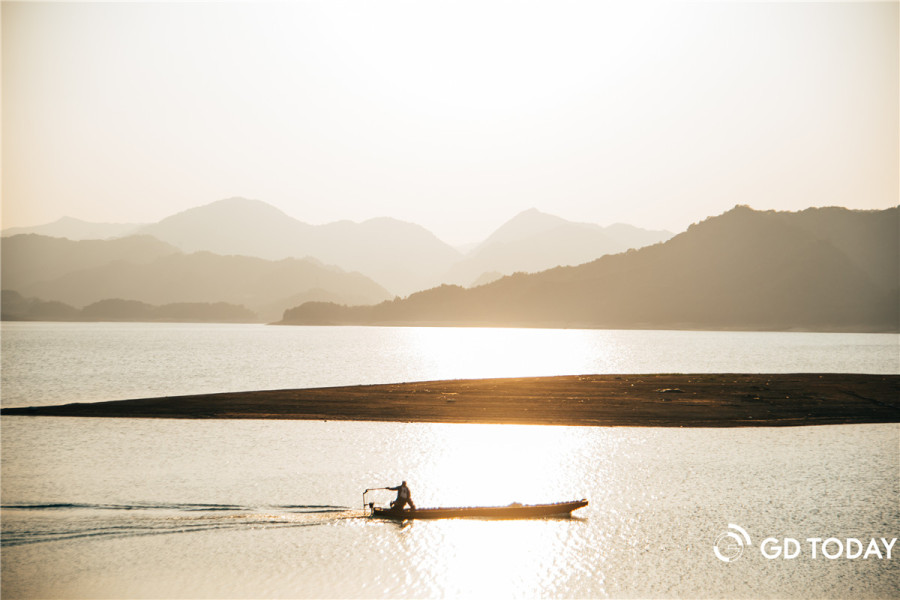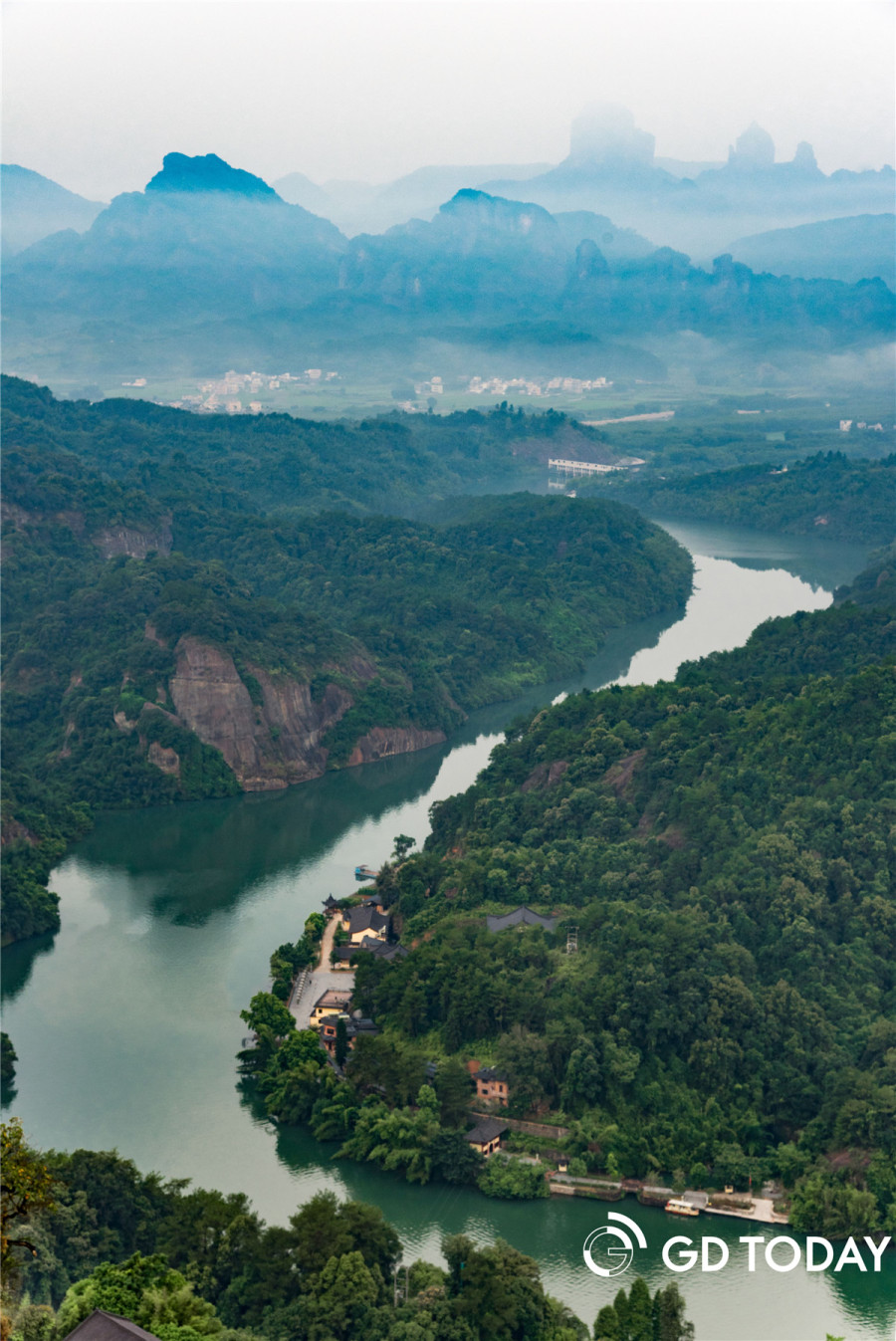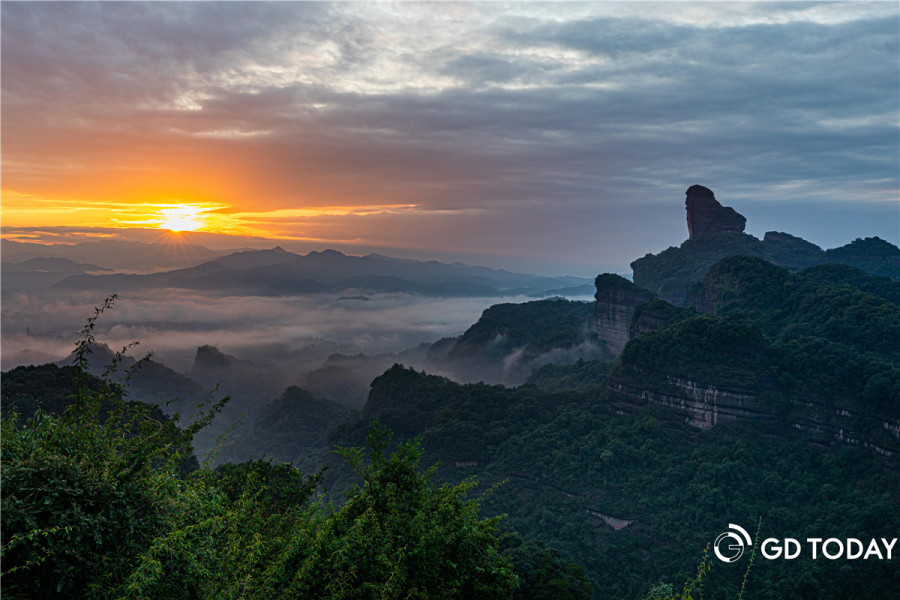 Shaoguan represents a different side of Guangdong. The cuisine from Shaoguan is the most unique part of Cantonese cooking culture. When people in coastal cities are living off fresh seafood, people in the mountains of Shaoguan are working their magic with delectable mountain treasures. Taro, water chestnuts, mushrooms, bamboo shoot, and many others are on the menu. Among them, the pickled bamboo shoots, made from the freshest bamboo shoot, is a local delicacy. It will send you on a taste bud roller coaster, especially when it is served to you with spicy chilies.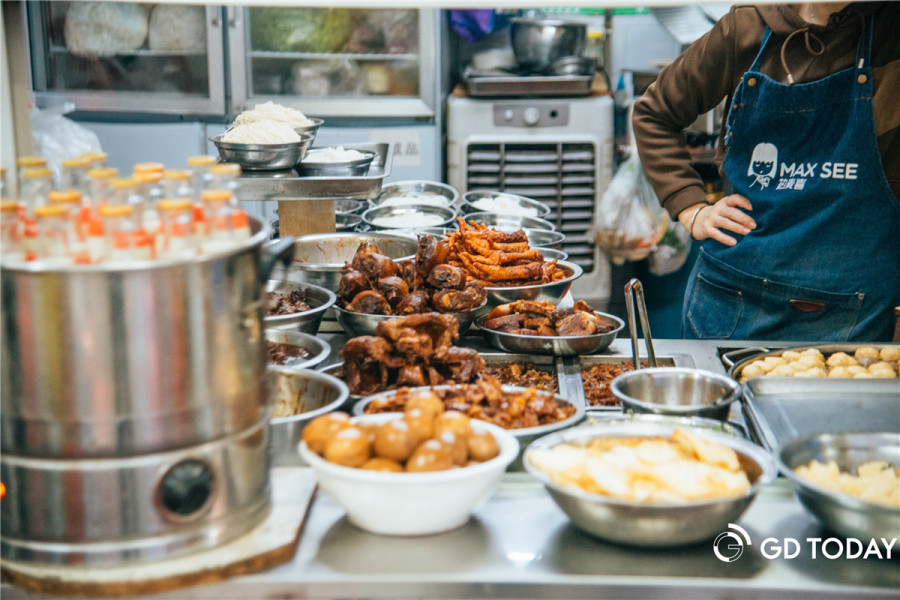 Shaoguan is more than just a gateway into northern Guangdong. She fuses local and foreign cultures with an inclusive mindset, which has nurtured the unique Hakka culture. There are many ancient roads left in the area. The most famous one is the Meiguan Ancient Road, built by Zhang Jiuling, a prime minister of the Tang Dynasty. This road goes through mountains and extends all the way to Jiangxi Province. Today, if people in Guangdong walk along this road, they may still be able to trace a journey back to their roots by taking note of the family names inscribed on the ancient residences alongside the road.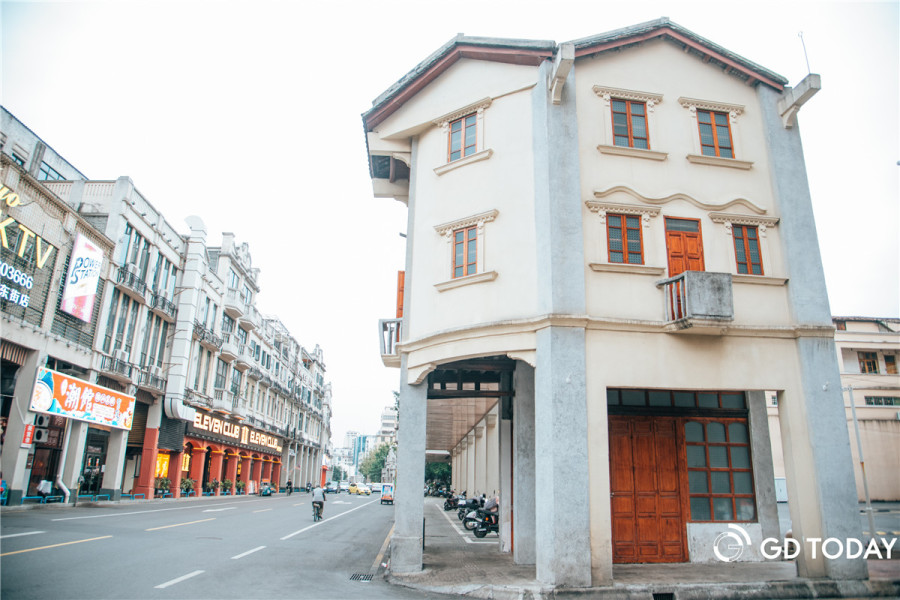 In addition to Meiguan Ancient Road, there are the Xijing Ancient Road, Baishun Ancient Road, and Gushi Ancient Road leading to the hinterland of Shaoguan. Hakka culture followed these ancient roads and traveled from the north through Shaoguan into Lingnan.

Here in Shaoguan, you can enjoy the Tea-picking Opera, the Paper-horse Dance of Xinfeng County, the Nanhua Temple Fair, the ancient paper-making of Renhua, the Yao Embroidery of Ruyuan, and many other fascinating attractions.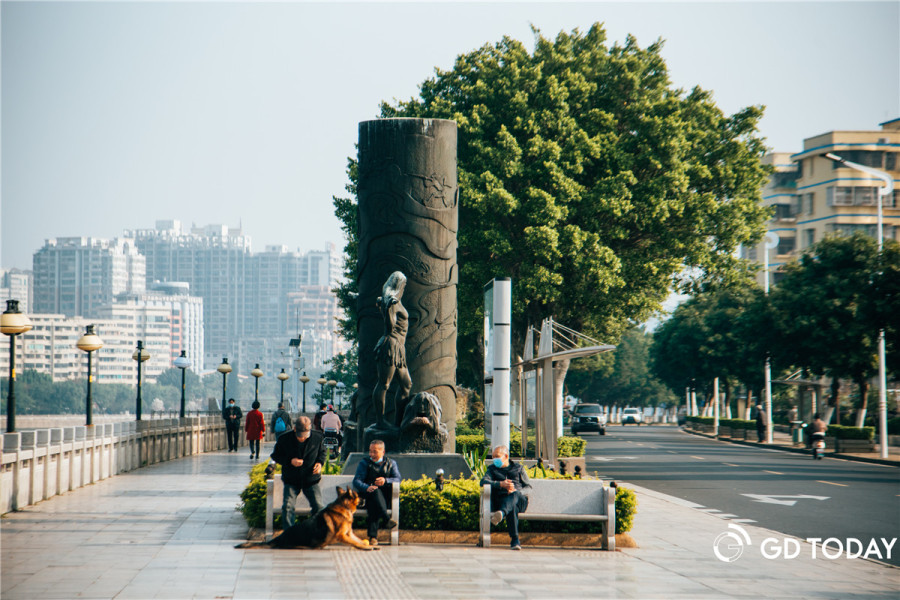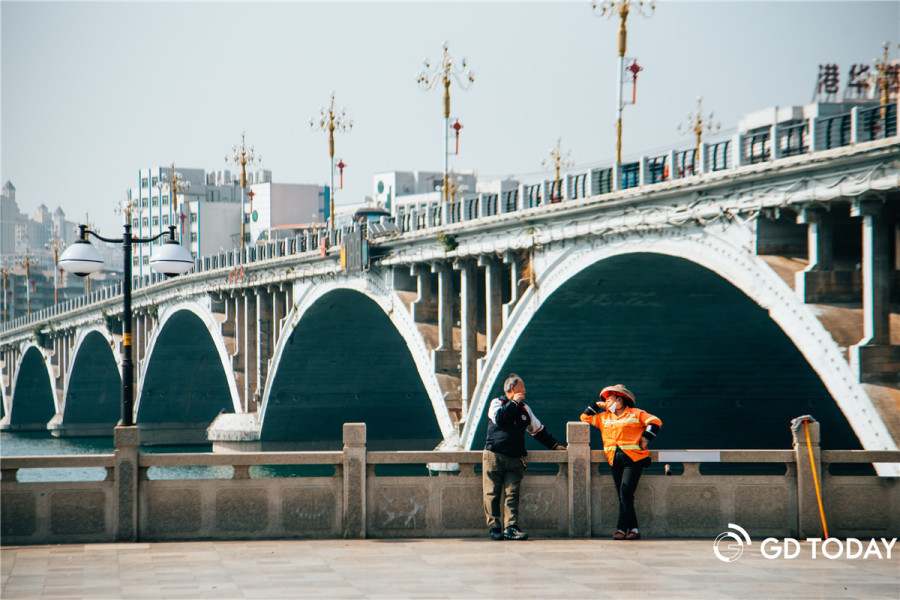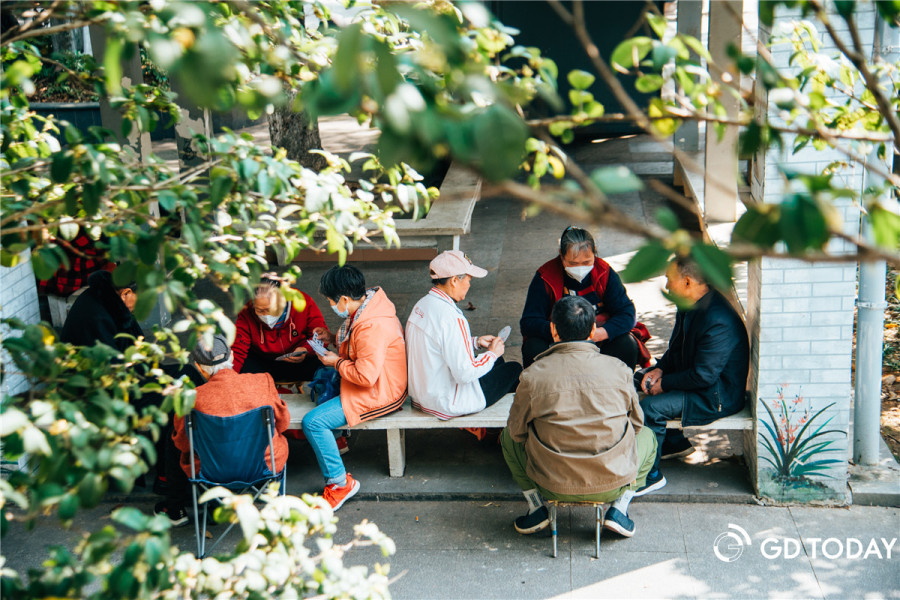 Presented by GDToday and Guangdong Fabu

Planning | Zhao Yang
Coordinator | Miaomiao, Olivia, Wang Yongxing
Author: Ariel
Video Editor | Guo Guo
Editor: Wing, Nan, Monica