On February 25, Overseas Chinese Entrepreneurs Investment (Guangdong) Conference kicked off in Guangzhou.
Top leaders in Guangdong and about 450 overseas Chinese entrepreneurs and representatives attended the conference.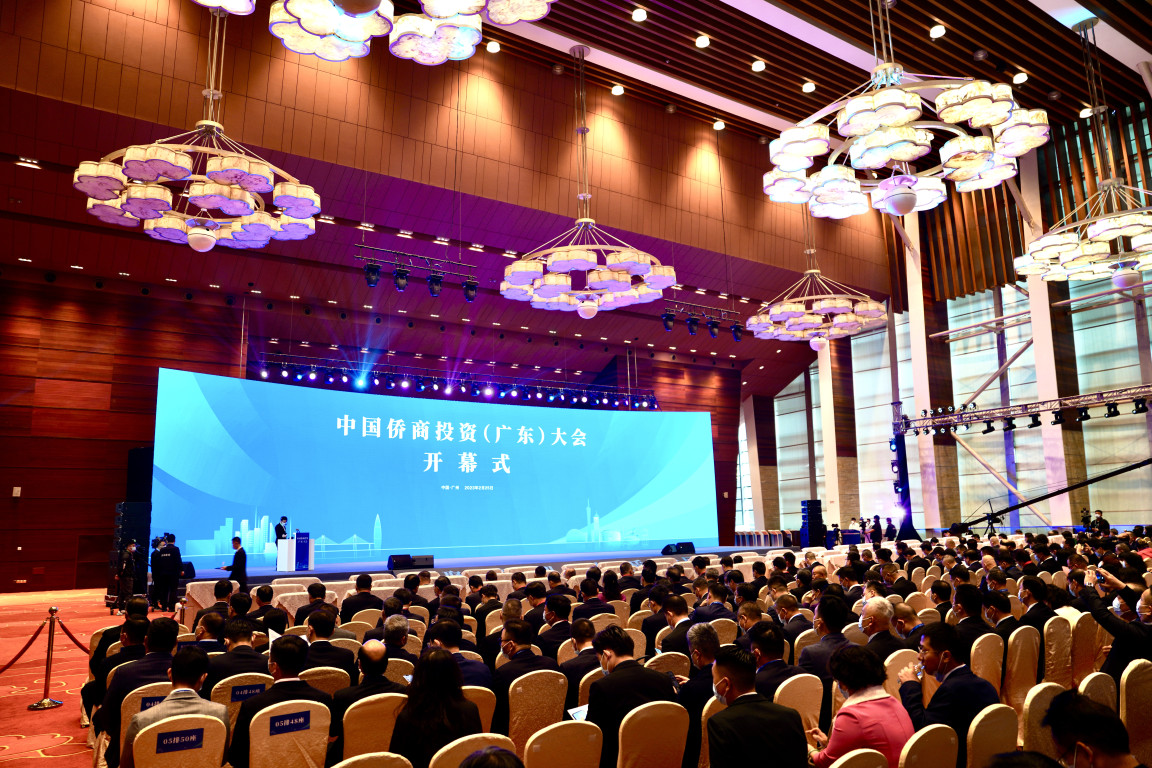 [Photo: GDToday]
"Guangdong will provide more convenient and caring services to overseas Chinese so as to help them make innovations or start their businesses, seek cooperation and exchanges, as well as look for their ancestral roots at home. We genuinely welcome them to visit Guangdong more often," said Huang Kunming, Party secretary of Guangdong, at the conference.
According to governor Wang Weizhong, with the support and participation of overseas Chinese entrepreneurs, Guangdong has made remarkable achievements since China's reform and opening-up.
Wang also stressed that the province will offer overseas Chinese and fellow Chinese from Hong Kong SAR, Macao SAR and Taiwan better services and a sound environment when coming to develop in Guangdong.
[Photo: GDToday]
The opening ceremony showcases contributions made by the attending entrepreneurs to Guangdong's socio-economic development. And an on-site project signing ceremony was also held together with the release of "Overseas Chinese Participation in High-quality Development Initiative".
The event calls on overseas Chinese entrepreneurs and enterprises to participate in the high-quality development of Guangdong.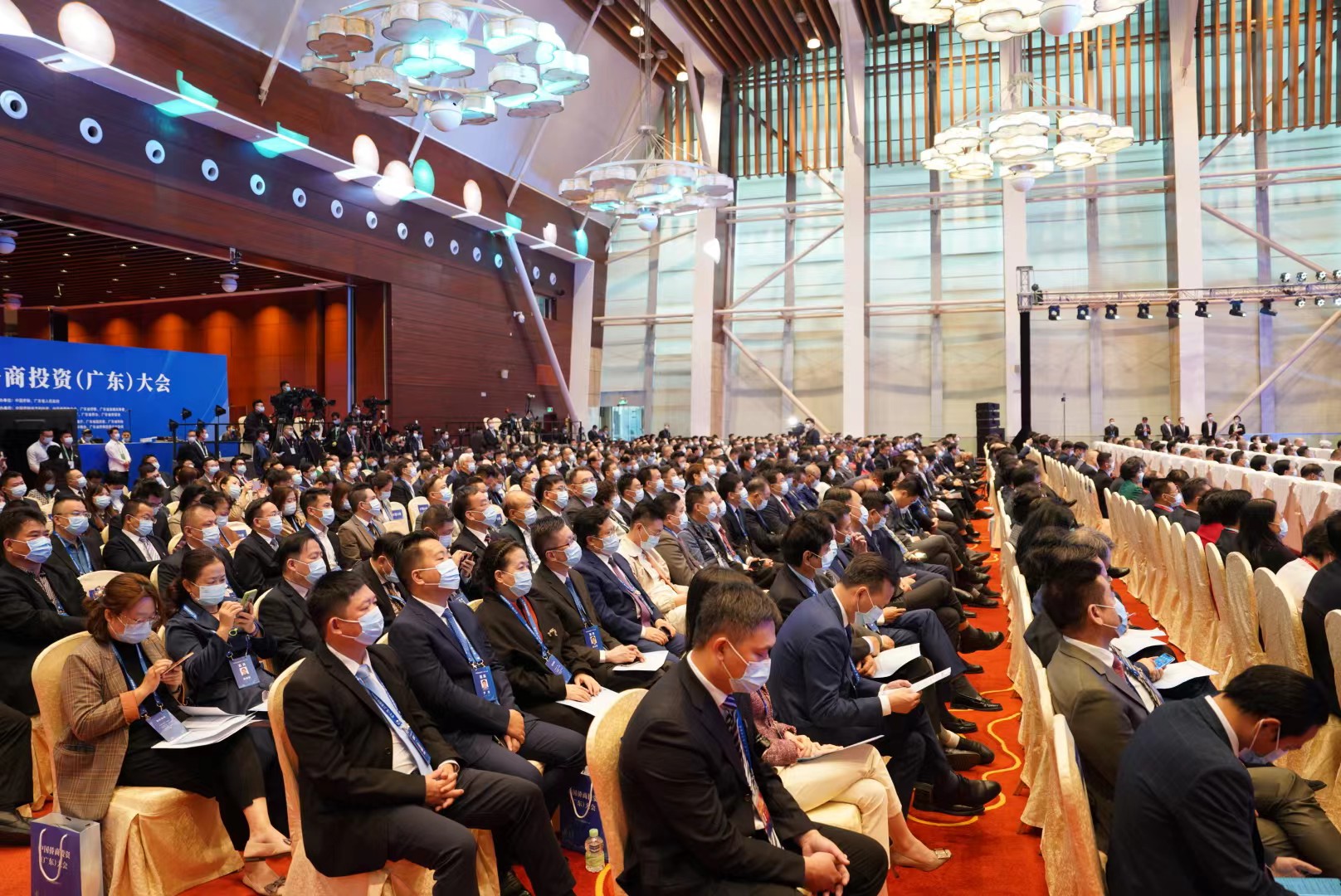 [Photo: GDToday]
From the afternoon of February 25 to the 27th, the participating entrepreneurs will visit Guangzhou, Shaoguan, Huizhou, Shanwei, Zhongshan, Zhanjiang, and other cities in Guangdong.
According to the Conference, the overseas Chinese investors, from 28 countries and regions involving major member states along the route of the Belt and Road Initiative and under the Regional Comprehensive Economic Partnership (RCEP), have invested or traded in all 21 prefecture-level cities of Guangdong.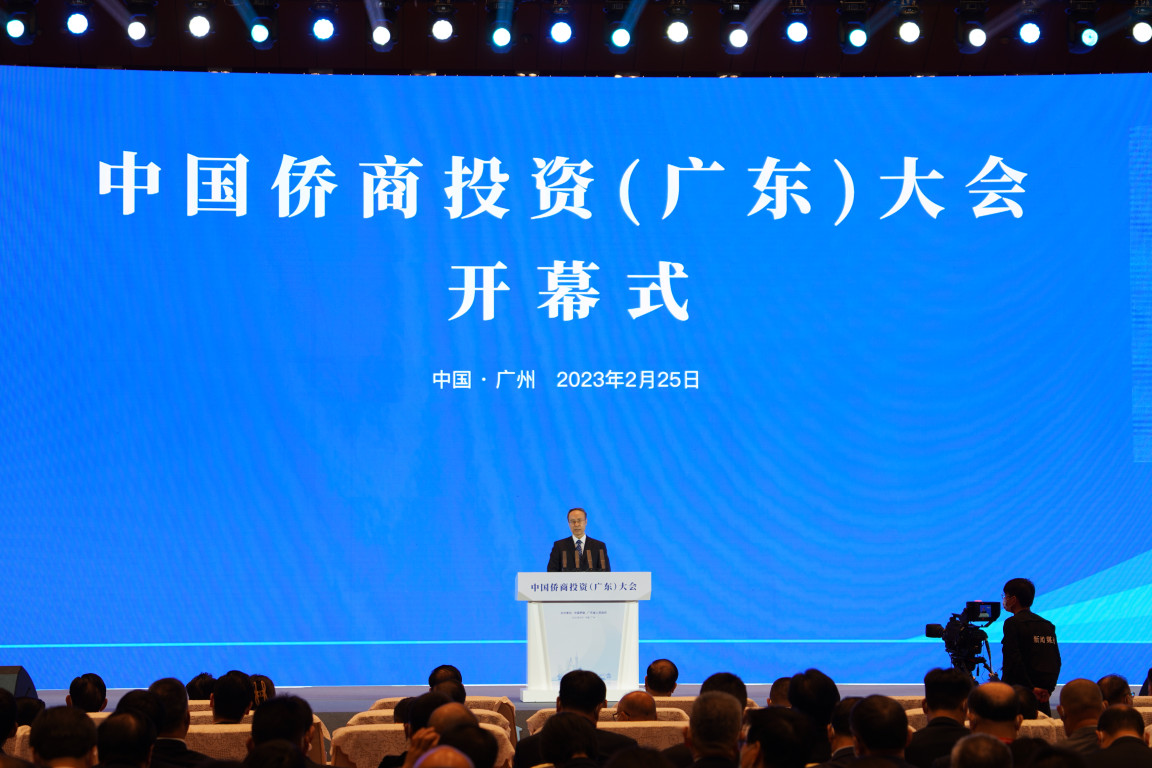 The investment projects focus on the province's 20 strategic industrial clusters including advanced materials, bio-medicine and health, new-generation electronic information, high-end equipment manufacturing, and others.
Author | Fanny
Video | Zoey
Editor | Wing, Nan, Monica, Jerry