[Global Trading in Guangdong]
The 13th Guangdong Provincial Congress of the Communist Party of China (CPC) kicked off on May 22. The Congress reviewed Guangdong's remarkable achievements in various aspects in the past five years and unveiled the blue print for future development. To promote high-level opening-up to the outside world is one of the hot topics on the Congress. GDToday interviewed a number of representatives of foreign chambers of commerce in Guangdong for their insights and further suggestions into the province's business environment development.
Before being appointed as the chairman of the Chamber of Commerce & Industry of the Korean Community in South China this year, Mr. Choi Kyu-yong had been the president of Huizhou Korean (Commerce and Industry) Association.
"China's Silicon Valley dream will be realized in the GBA with more protection given to labor rights and environmental interests, as well as the favorable policies implemented under the Belt and Road initiative," he said.
As this year marks the 30th anniversary of the establishment of diplomatic relations between Republic of Korea (ROK) and China, Choi said that he hopes this would open a new chapter for cultural exchanges between businesses and the youth in the two countries and usher in a new ear for bilateral cooperation.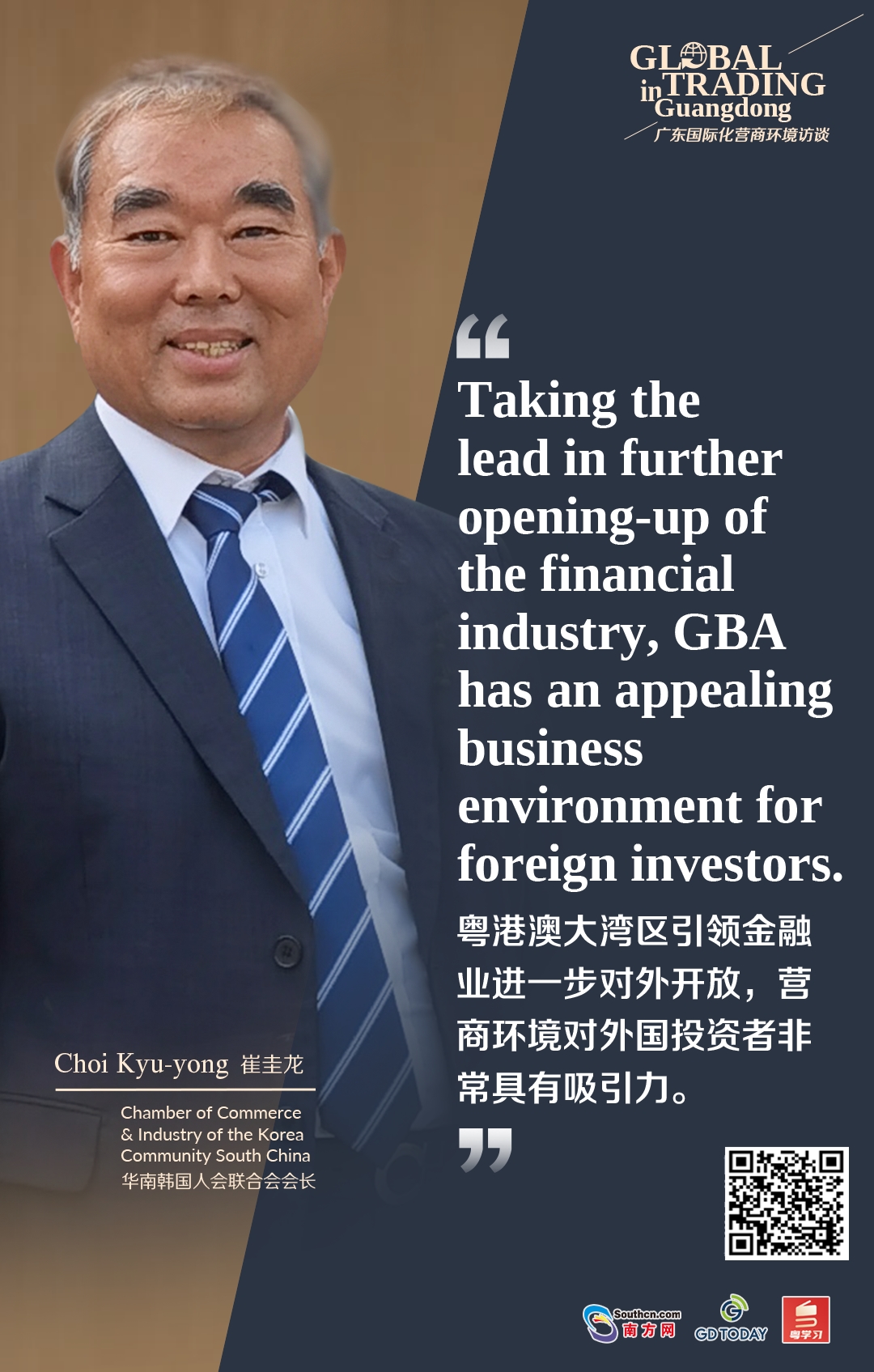 Bilateral cooperation deepened at China-Korea (Huizhou) Industrial Park
China-Korea (Huizhou) Industrial Park is one of the three China-Korea industrial parks, approved by the State Council in December 2017, and the only one of its kind in Guangdong province.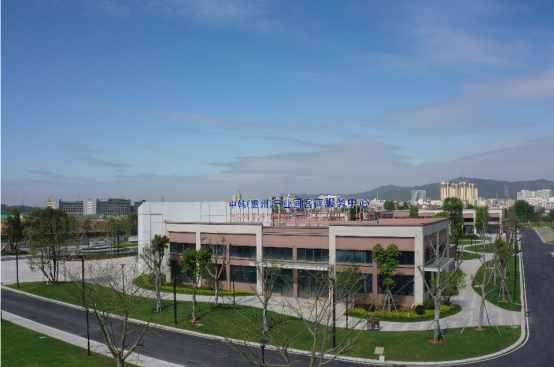 [Photo provided to newsgd.com]
In recent years, the China-Korea (Huizhou) Industrial Park has been built as a new growth pole for high-quality development and an important opening-up platform.
"A number of 165 projects, including 32 foreign-invested and 48 with investment above 1 billion RMB, have been launched in the industrial park as of March 2022. The planned investment is about 190.2 billion RMB, and the expected industrial output is about 308.9 billion RMB", Choi said.
In the first two months of 2022, the total export and import volume between Huizhou and ROK reached 2.84 billion RMB, an increase of 9.5% year on year.
"During the pandemic, we have received tremendous support from local government in Huizhou and provincial government in Guangdong. In terms of the business and investment environment, the timely response and government support during the critical moment is very important," he added.
A magnet for high-tech R&D projects
GBA is gradually shifting its development focus to the fourth industry, that is, the knowledge-intensive industry, including information technology, health care, education and public services.
"Korean enterprises are expected to increase their investment in the fourth industry. As of March 2022, there are 10 ROK-invested projects including 5G new material of KCI Investment Co., Ltd, and CVT (Constantly Variable Transmission) R&D production by Huizhou Korean High-tech Co., Ltd.," said Choi.
The 5G new material R&D production and global supply chain center project, with a total investment of 1 billion RMB, is being steadily advanced and is expected to be completed in 2023.
Korea Chemical Ind. (KCI) is one of the world's first 5G new material developers. And the KCI Investment Co., Ltd is the first ROK company that set up an office in China-Korea (Huizhou) Industrial Park.
By the end of March 2022, there are 305 newly-established ROK-invested companies in Huizhou.
Looking forward, Chairman Choi Kyu-yong said the development of China-Korea (Huizhou) Industrial Park will be boosted with a strong growth underpinned from the Greater Bay Area.
Reporter | Fanny
Video editor | Eastbrook
Poster designer | Mia
Editor | Zhao Yang, Wing, Olivia, Ou Xiaoming, Nan, Jerry
Geumok and Jokey also contributed to the interview