A delegation from foreign consular corps in Hong Kong and business communities in China's Hong Kong Special Administrative Region (HKSAR) visited Dongguan from March 20 to 21. During the tour, the delegation visited China Spallation Neutron Source, Songshan Lake Materials Laboratory and Huawei Songshan Lake Base to seek business and investment opportunities.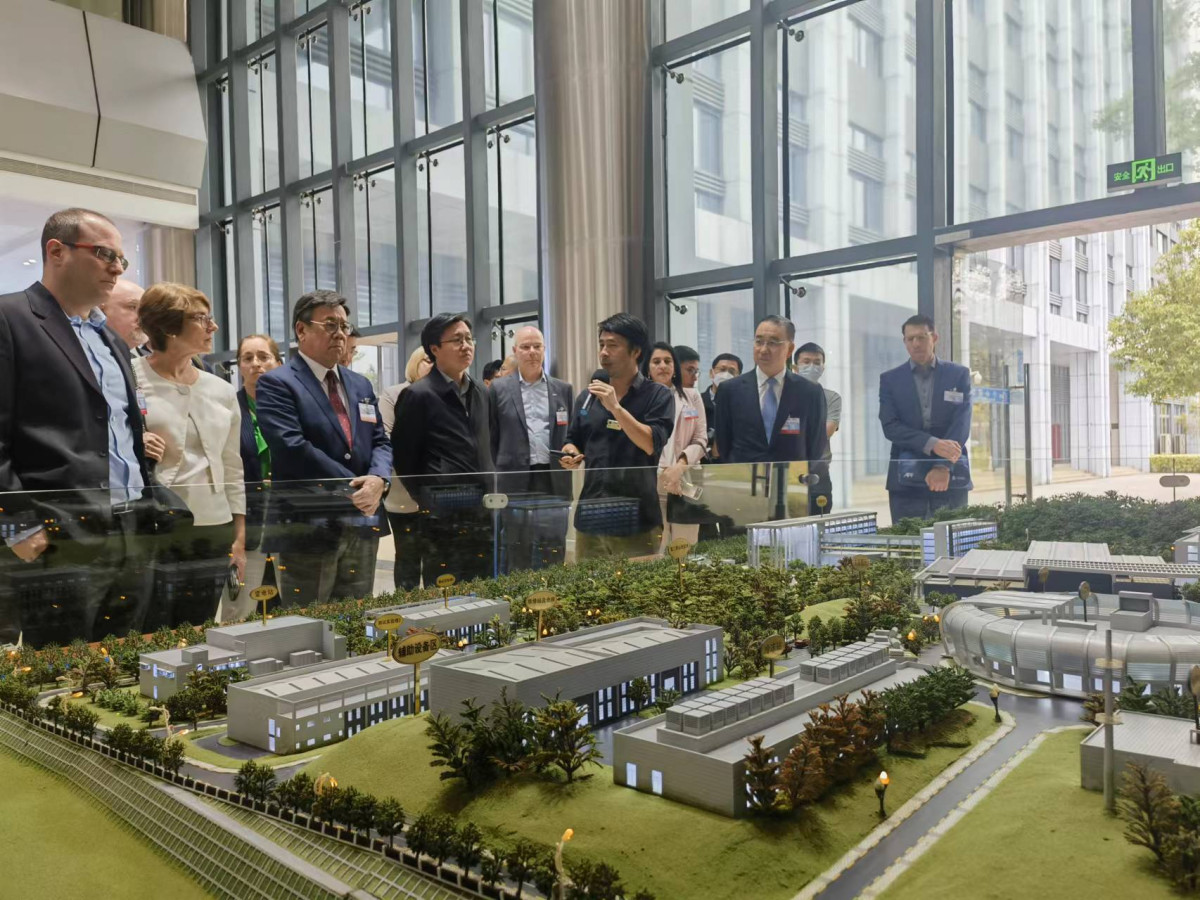 (Photo: Li Xindi)
The delegation comprises over 100 representatives, including consuls-general and business leaders, who are on a tour of the Guangdong-Hong Kong-Macao Greater Bay Area (GBA) from March 19 to 23. They first visited Shenzhen, then Dongguan, and plan to visit Guangzhou and Zhuhai next.
Dongguan Mayor Lyu Chengxi briefed to the delegation that Dongguan is a city with developed manufacturing sectors, and now the city is developing high-tech industries, including new energy, digital economy, biological medicine and more. He hopes the delegation can further the ties between Dongguan and the rest of the world.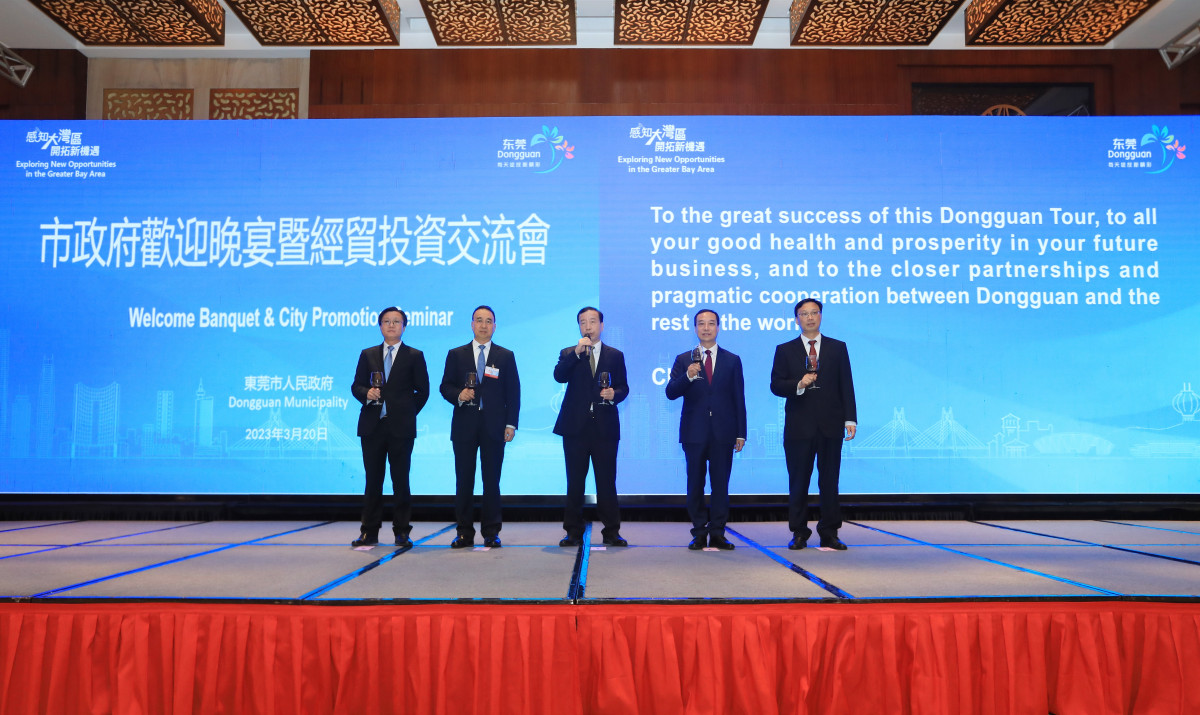 (Photo provided to GDToday)

"We look forward to more cooperation with Dongguan," said Amir Shlomo Laty, Consul General of Israel in the HK SAR. As Dongguan has established the relationship of twin cities with Holon, Laty hopes to deepen cooperation on this basis in the future.
"I hope to explore further opportunities in the manufacturing and sourcing areas," president of German Chamber of Commerce in Hong Kong Johannes Hack said. He mentioned that Germany has many manufacturing companies, so he hopes to develop exchanges and cooperation with Dongguan's manufacturing industry.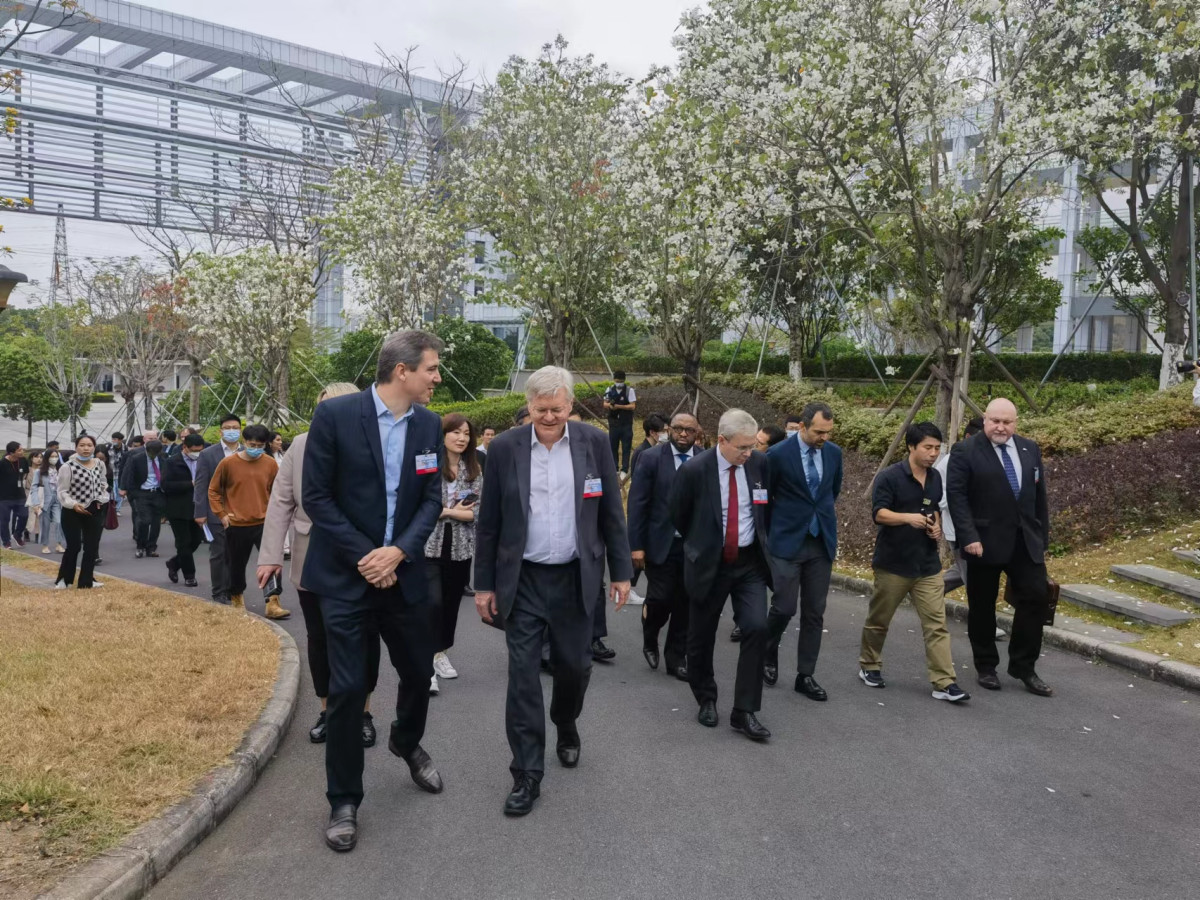 (Photo: Li Xindi)
During the visit to Dongguan, the delegation showed a strong interest in the cutting-edge technologies on display in the city. "The achievements are praiseworthy," Consul General of Pakistan in the HKSAR Bilal Ahmad BUTT told GDToday. He indicated that Dongguan is progressing every day, and the industries here are thriving, "it is commendable."
Reporter: Li Xindi
Editor | Wing, Steven, Monica, Jerry