From March 14 in the Qianhai Shenzhen-Hong Kong Modern Service Industry Cooperation Zone, qualified Chinese and foreign law firms can implement joint operations to provide legal services involving the application of Chinese and foreign laws. They can also cooperate in cross-border and international legal cases.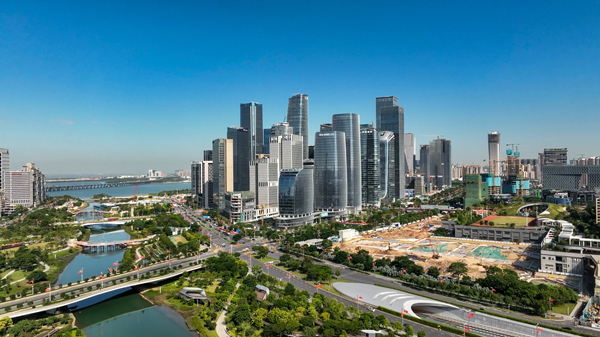 (Photo by Lu Li)
The Department of Justice of Guangdong Province recently issued the above implementation measures to pilot the joint operation of Chinese and foreign law firms in the Qianhai Cooperation Zone, the only pilot area in Guangdong. It will attract more overseas legal professionals to practice in the province.
According to the measures, foreign law firms applying for joint operations should be legally established in their countries and not have been punished for violating lawyers' professional ethics and practise discipline.
Besides, the companies should have established representative offices in Guangdong for three years, or in other provinces, autonomous regions, and municipalities for the same amount of time. The offices should have not received any administrative punishment over the past three years.
Chinese law firms refer to those headquartered in Guangdong, or in other provinces, autonomous regions, and municipalities with branches in the province (excluding Guangdong, Hong Kong and Macao joint venture law firms).
The joint venture law firms shall respectively authorize one lawyer to act as the manager of the joint operation. The manager of a foreign law firm participating in the joint venture must be a practising lawyer of the firm and a member of the lawyer's association of the country where the practising qualification has been obtained.
Author: Will
Editor: Wing, Olivia, James