On February 23, Hong Kong Chief Executive John Lee Ka-chiu lead a delegation to visit Guangzhou and Shenzhen, beginning his first visit since taking office to Chinese mainland cities in the Guangdong-Hong Kong-Macao Greater Bay Area (GBA). The GBA has unlimited opportunities for high-quality development, said Lee when meeting journalists in Guangzhou.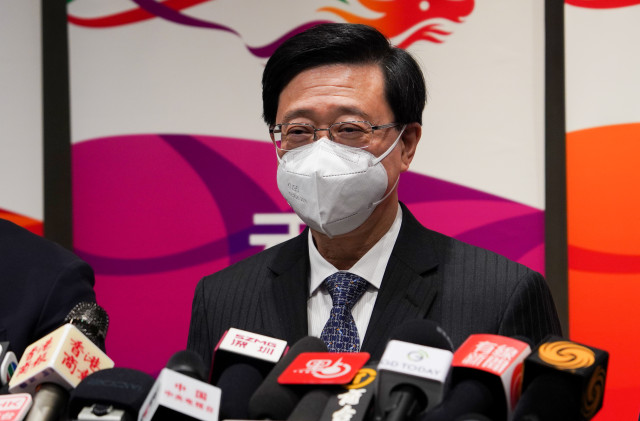 High-quality development of the GBA is one of the highlights for Lee's trip this time. The delegation will promote cooperation with Guangdong in many fields, especially for talent flow, personnel training, innovative application of education and technology, and financial development.
"Guangdong and Hong Kong will stimulate the new development of the GBA through high-quality development," said Lee when answering a question by GDToday about the two places' new cooperation.
In Lee's opinion, the high-quality development not only involves the sci-tech application in new sectors, green life and new energy, but also means innovative measures. For instance, there are some innovative practices go beyond the legal framework of Guangdong, Hong Kong and Macao.
Lee experienced the convenience of the "one-hour living circle" in the GBA by taking the high-speed rail to Guangzhou this time. After the resumption of normal travel between the Chinese mainland and Hong Kong, Hong Kong's economic and social activities have become more active. "The atmosphere is very good, and the citizens feel very happy," said Lee.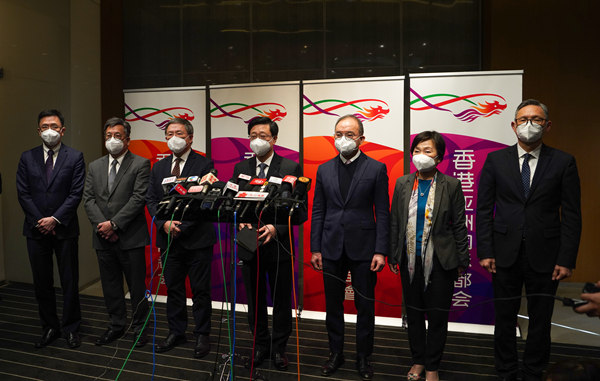 Lee also pointed out that it will take some time for Hong Kong to resume its development before the COVID-19, but he is very confident. "We have reached a consensus that we must fight for the economy. All sectors of our society are fighting for this common goal, so I am full of confidence," he said.
After the press conference, Lee and his delegation went to Shenzhen. In the future, Lee will lead the secretaries of the SAR government to visit nine mainland cities in the GBA and Macao. Also, he plans to visit the GBA mainland cities with members of the Legislative Council in April this year.
Author: Chen Chen, Will
Photo: Axin
Editor: Wing, Nan, Jerry