The full selection of the MICHELIN Guide Guangzhou 2023 was announced on July 13. The sixth edition presents a total of 119 restaurants, including 3 Two MICHELIN Star, 16 One MICHELIN Star, 42 Bib Gourmand, and 58 MICHELIN-Selected food establishments.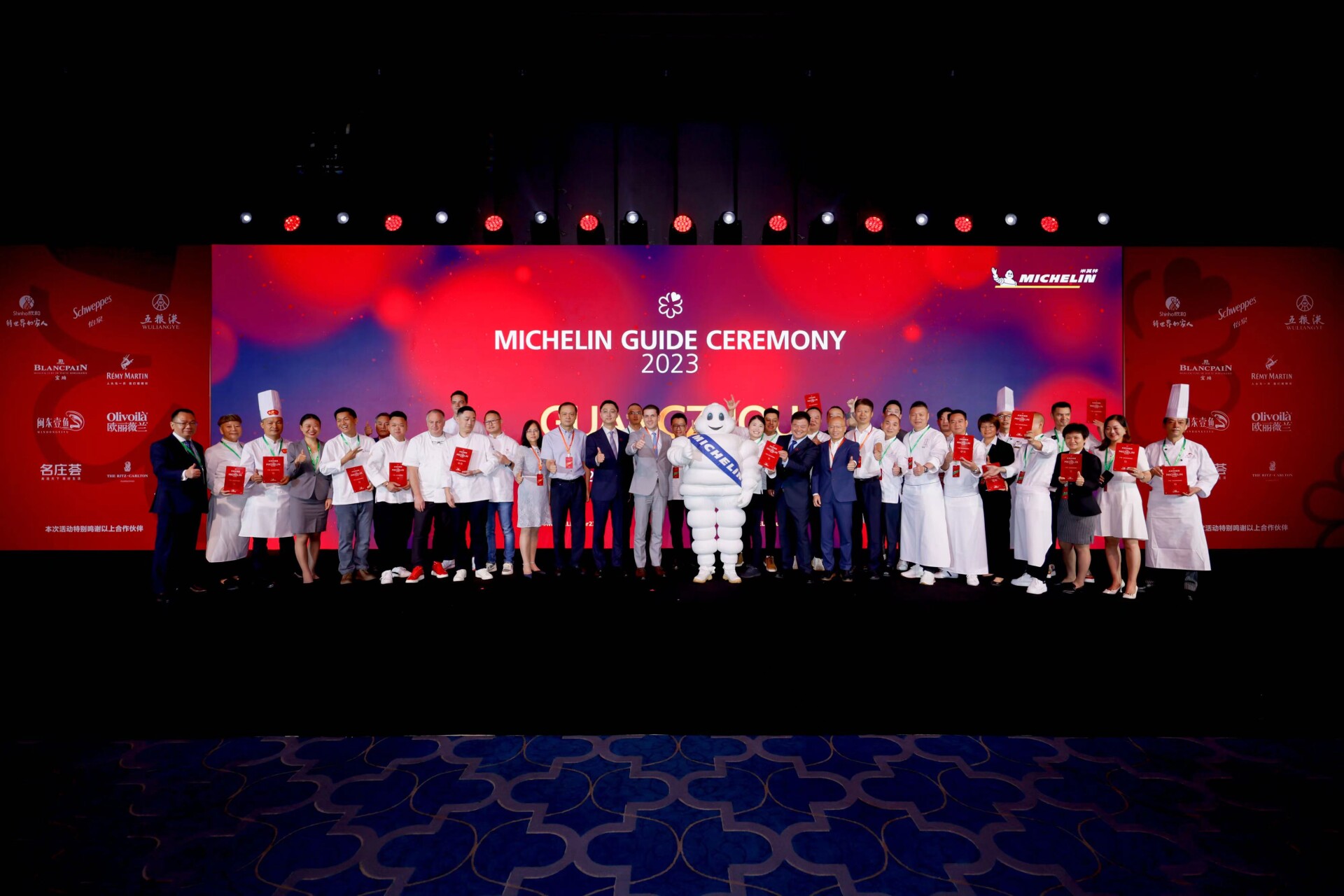 Representatives of MICHELIN Starred restaurants and guests (Photo provided to GDToday)
In addition to the 15 existing One MICHELIN Starred restaurants which all maintain their distinction, Yong, a previously recommended Sichuanese restaurant, was promoted to One MICHELIN Star this year.
Imperial Treasure Fine Chinese Cuisine, Taian Table, and Jiang by Chef Fei have all maintained Two MICHELIN Stars.

MICHELIN Starred restaurants
Six restaurants offering local dishes and homemade flavors were newly awarded the Bib Gourmand – usually at 300 RMB per guest or less, including three courses without drinks. Meanwhile, this year's selection also recommends 7 new restaurants featuring Cantonese, Chaozhou, modern continental styles, creative cuisine and so on.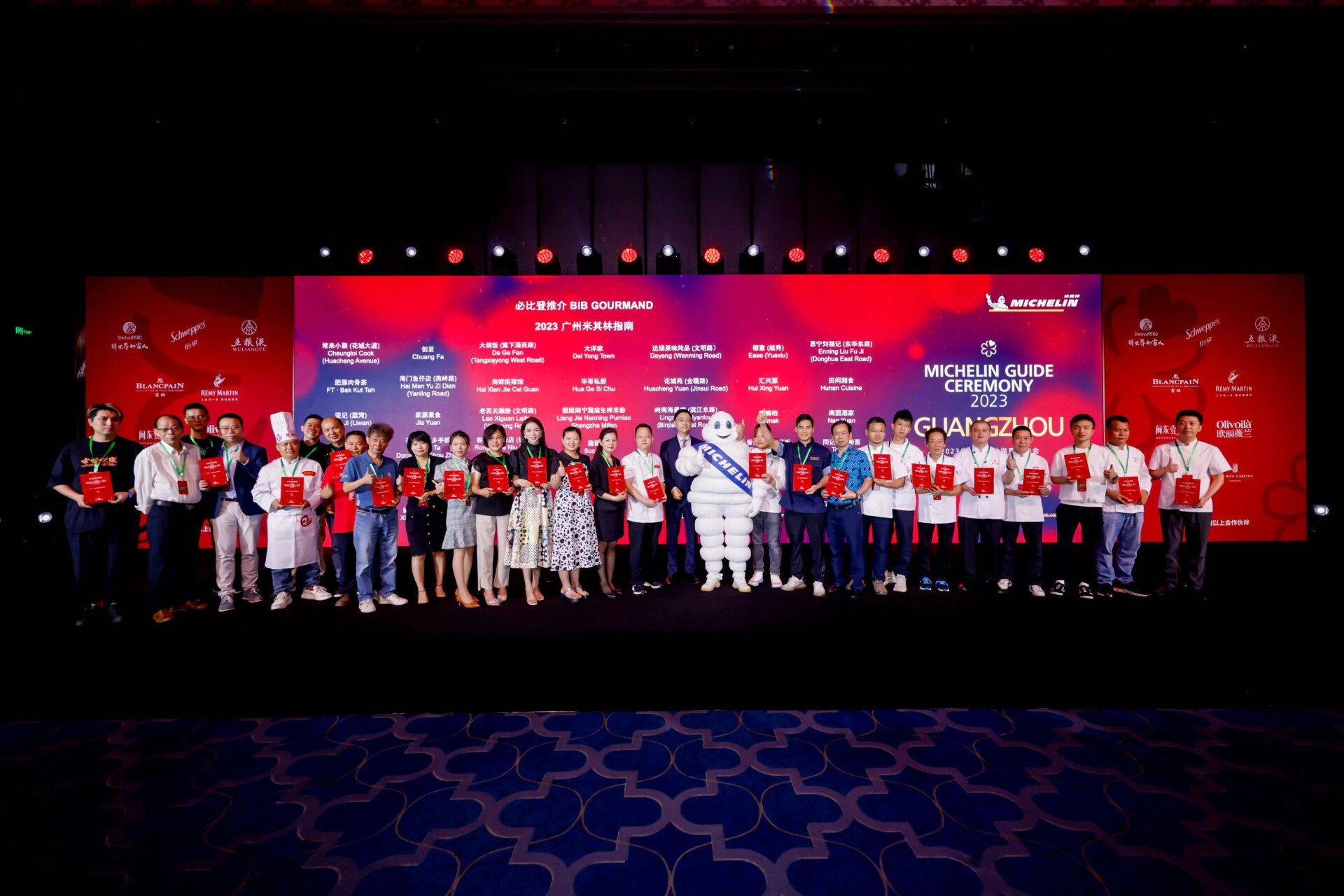 Representatives of Bib Gourmand restaurants and guests (Photo provided to GDToday)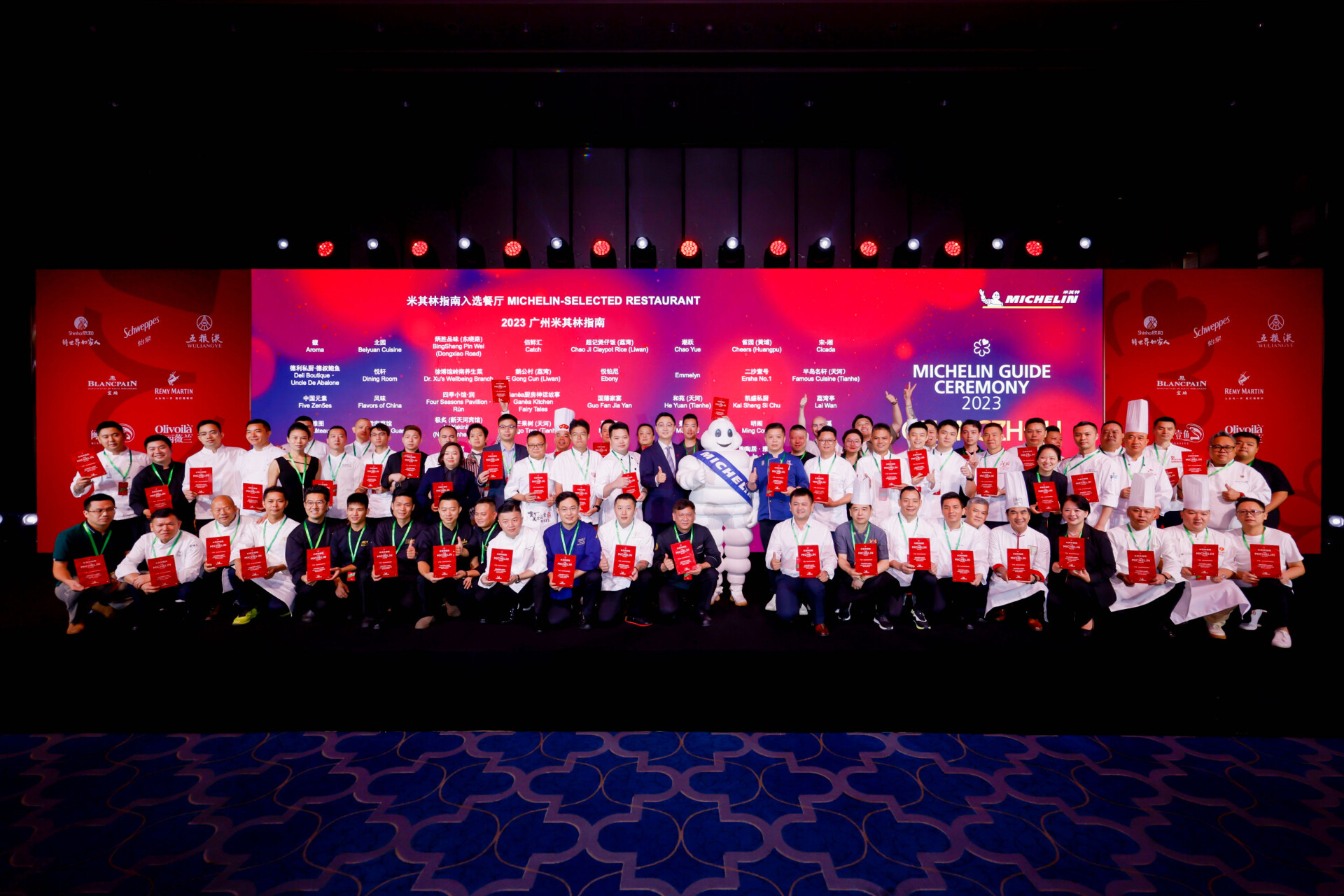 Representatives of selected restaurants and guests (Photo provided to GDToday)
The MICHELIN Guide handed out 3 Special Awards to highlight individuals who have demonstrated outstanding performance. Chef Kelvin CHOW from The Attic received this year's MICHELIN Young Chef Award, Han YANG from Chao Yue was recognized as the Service Award winner, and the MICHELIN Sommelier Award was handed out to Jordan LI from Two MICHELIN Stars restaurant Taian Table.
According to Gwendal Poullennec, International Director of the MICHELIN Guide, the inspectors were not just impressed by the restaurants located in the city center but they also unearthed many interesting small shops by extending their research to other districts and old neighborhoods, of which some have been known for years.
"Finally, our team has enthusiastically noted a younger generation has been joining this industry, seeing opportunities in the market, and being committed to playing a role in extending the horizon of gastronomy."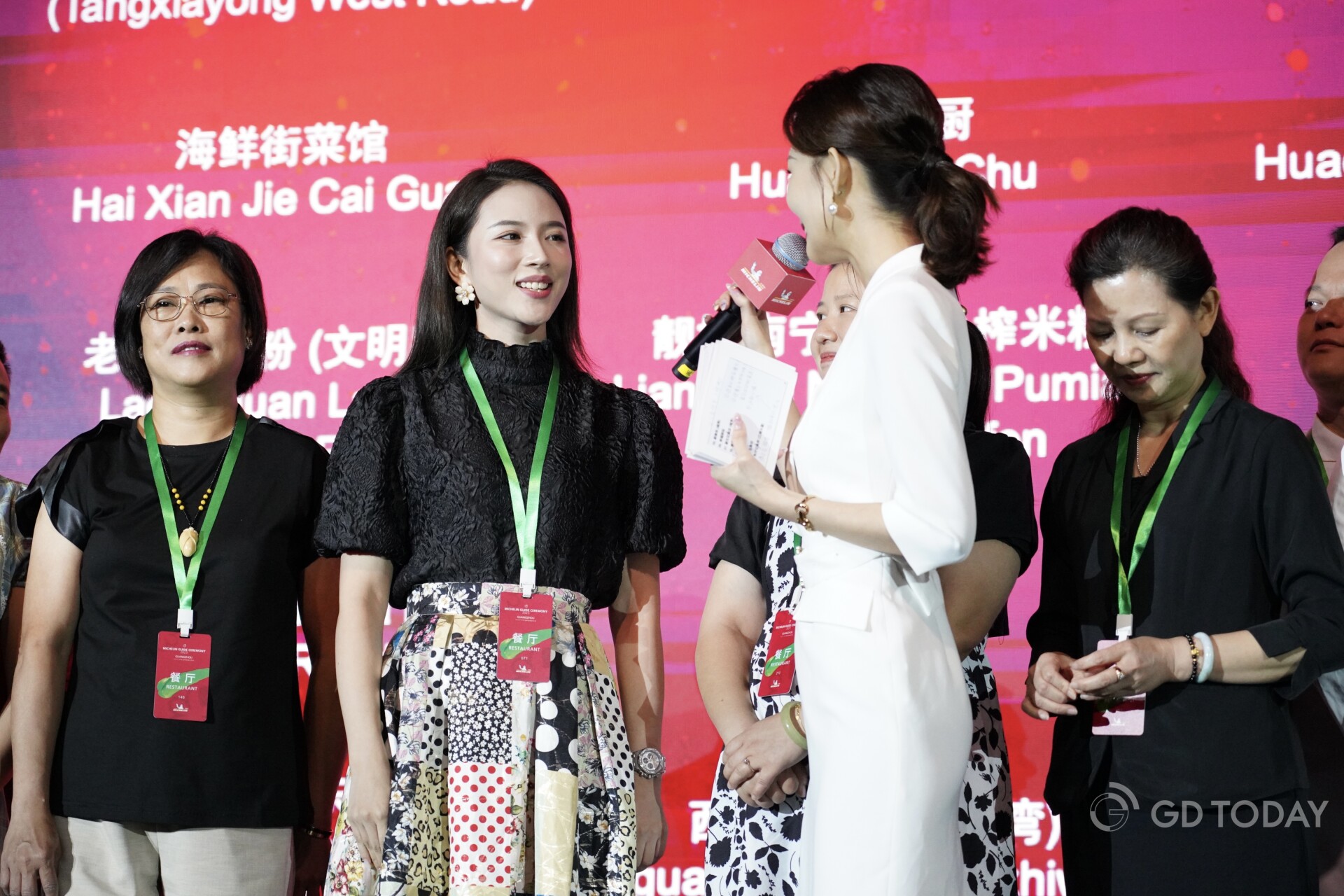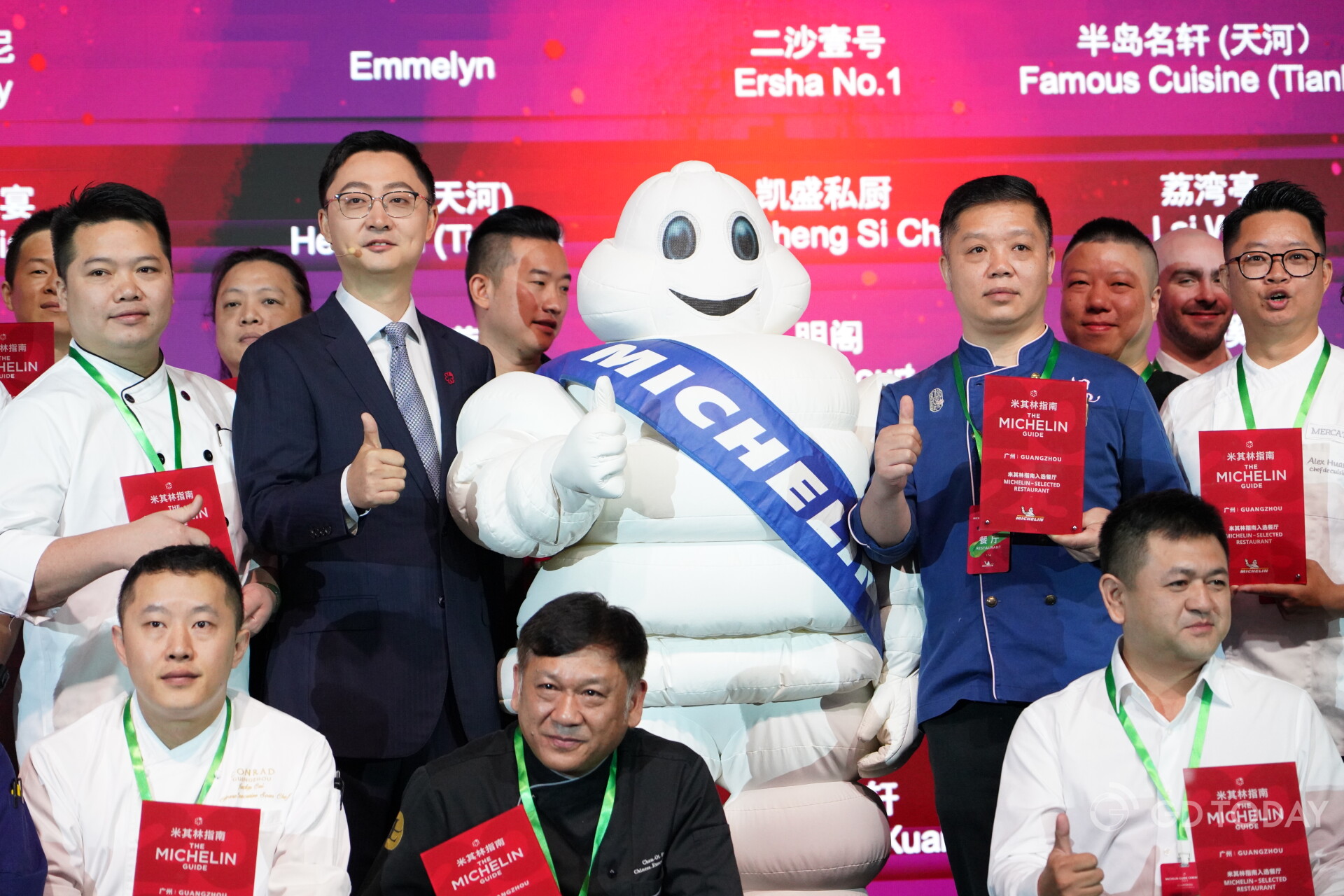 (Photo: Alice)

What do you think of the restaurants on this year's selection? In your opinion, is there any restaurant in Guangzhou whose cuisine can match or outdo the Michelin restaurants? Tell us via the comments!

Reporter: Holly, Alice
Editor: Olivia, Nan, Monica, Jerry