"There was thought to be only one way to modernize. And that was the way how the Europeans and Americans had modernized," John Milligan-Whyte, an American philosopher and Chairman of America-China Partnership Foundation, told GDToday during the Bridges Global Chats held earlier in December. He believes China has found a path to modernization distinct from that taken by those Western countries.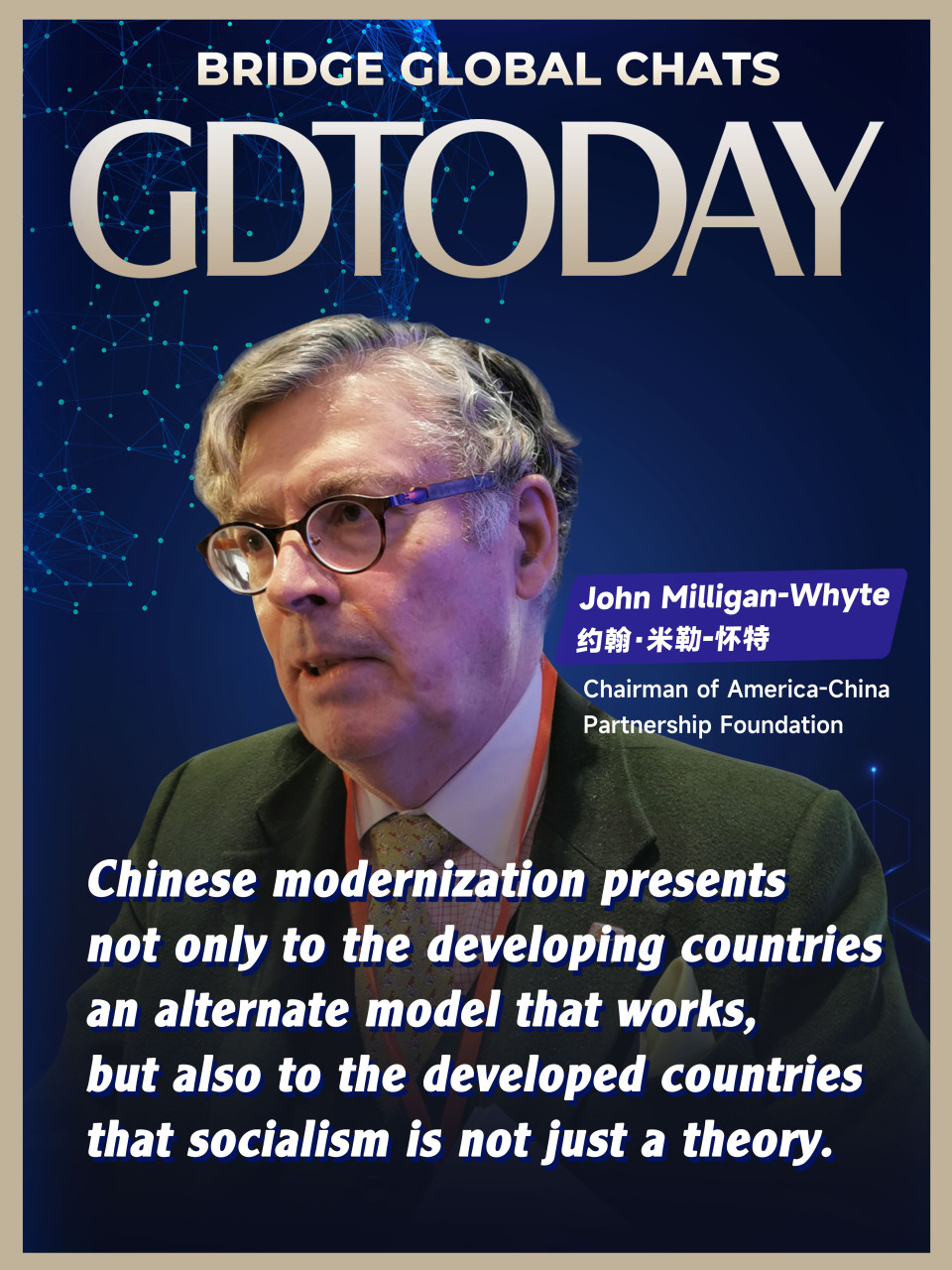 China summarizes its modernization in five characteristics: the modernization of a huge population, of common prosperity for all, of material and cultural-ethical advancement, of harmony between humanity and nature and of peaceful development.
Along its path to modernization, "China has developed from one of the poorest countries in the world on a per capita basis into the second largest economy in less than one lifetime, and soon will be the largest economy in the world," Milligan-Whyte noted.
"The Chinese path to modernization presents not only to developing countries an alternate model and a socialist model that works, but also to the developed countries that socialism is not a theory that cannot be successfully implemented," Milligan-Whyte furthered, "It merely needs a special context which in China has been the Communist Party of China and the 1.4 billion Chinese people they represent."
Reporter | Lydia Liu
Editor | Wing, Jasmine, Jerry