"The whole vision of Chinese modernization is about enriching people," said Haroon Sharif, former Pakistan minister of state and chairman of Board of Investment in a recent interview with GDToday during the Bridges Global Chats.
Echoing the theme of the event — "Chinese path to modernization and its global significance", Sharif said the people-centric governance that the Chinese modernization features is a breath of fresh air especially when many countries are engaged in conflicts, energy crisis and food shortage.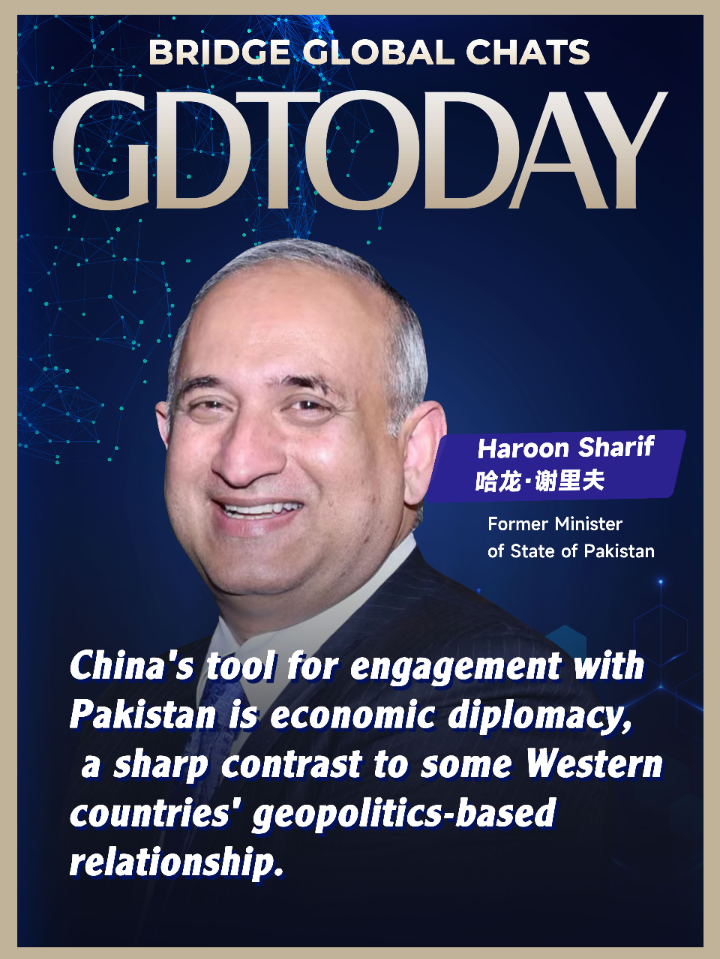 Another characteristic of Chinese modernization Sharif highlighted is that China achieves economic and social development through win-win cooperation instead of extracting resources from other countries.
He took China-Pakistan cooperation for example. "China's tool for engagement with Pakistan is economic diplomacy, a sharp contrast to some Western countries' geopolitics-based relationship," Sharif furthered, "China offers a very clear economic transaction through building infrastructure, such as ports and power stations. The diplomacy revolves around economic cooperation."
The China-Pakistan Economic Corridor (CPEC), a flagship project of the Belt and Road Initiative that connects China's Kashgar with Pakistan's Gwadar, is expected to facilitate the connectivity across Pakistan through a sophisticated transport network of highways, railways, pipelines and optical cables.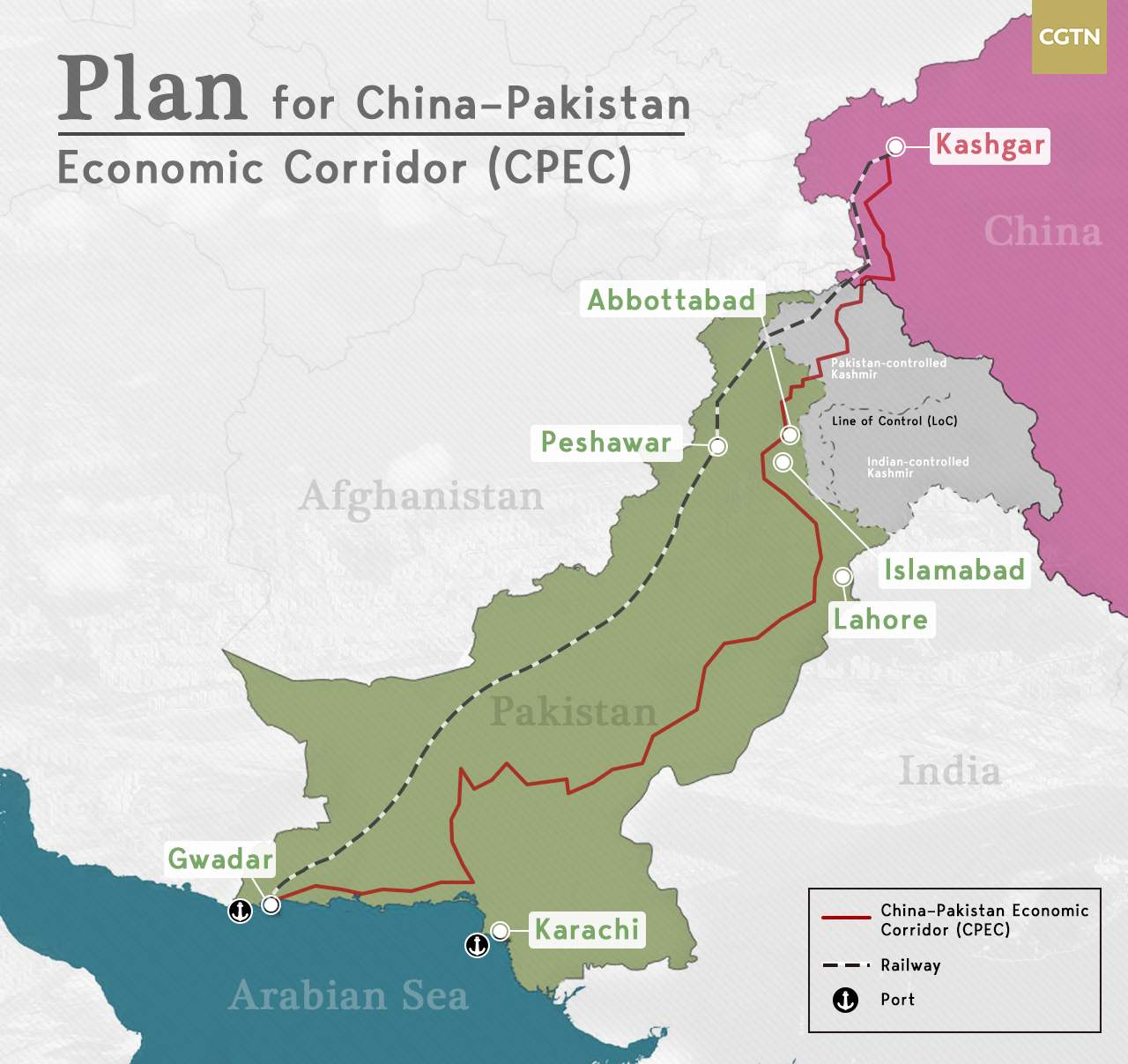 (Graph/CGTN)
Sharif considers the CPEC has done a wonderful job and elaborated, "It improves Pakistan's north to south connectivity, which is extremely critical to Pakistan, and cuts down the time of transportation from Gwadar Port to western China to half." Since Gwadar Port is a deep-sea port situated on the Arabian Sea, Sharif told GDToday that the CPEC will also connect people and goods of the region with the Middle East.
For future cooperation, Sharif plans to work on attracting more investment and creating more jobs through infrastructure development.
"70 percent of our population is below the age of 30, so there are almost 2 million new people in the labor market every year." He suggested that China could help Pakistan cultivate skilled labour and invest in technologies to improve local productivity.
"When young people benefit from the CPEC and their quality of life is improved, they will understand the projects better," Sharif said.
Sharif furthered that China and Pakistan should demonstrate the fruits of the bilateral cooperation to the world. "We need to communicate particularly in English language so that we can tackle the politically-motivated media bombardment against CPEC."
"In Pakistan, China and other countries in the region, we are fed up with people coming externally and bombing our home. We are looking for a dignified and prosperous future," Sharif said.
"I think China can take the lead and set up more governance institutions sharing its knowledge of economic governance so that we can make an impact on our lives and the lives of the future generations."
Author | Jasmine, Lydia
Editor | Wing, Jerry