Bus107

A bus tour is one of the best ways to explore Guangzhou. Bus107, a double-decker bus, runs between Zhongshanba and Huacheng Square West and passes by the Chen Clan Academy, Beijing Road cultural and tourism area, Martyrs' Park, and the Zhujiang New Town. Visitors can not only visit the famous places of interest in Guangzhou, but also experience the authentic Cantonese living style. Moreover, it is the only daytime bus route that runs along the whole section of Zhongshan Road.
Price: 2 RMB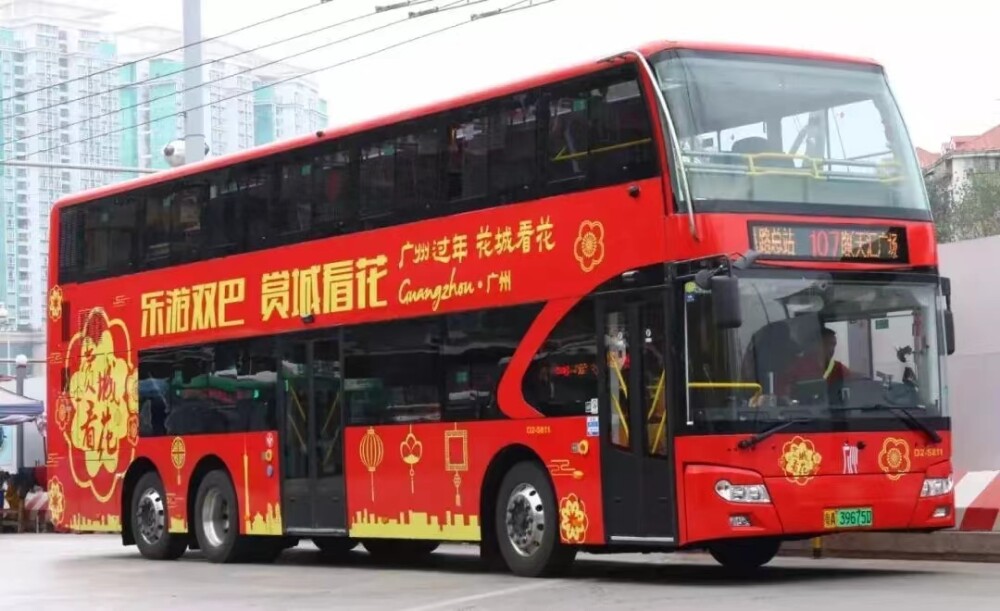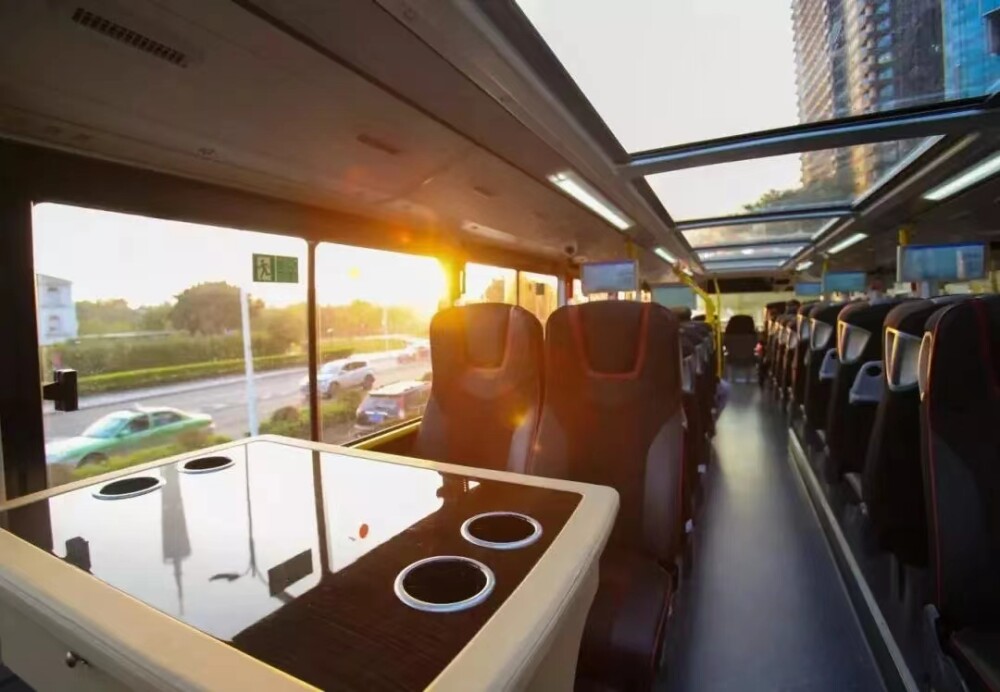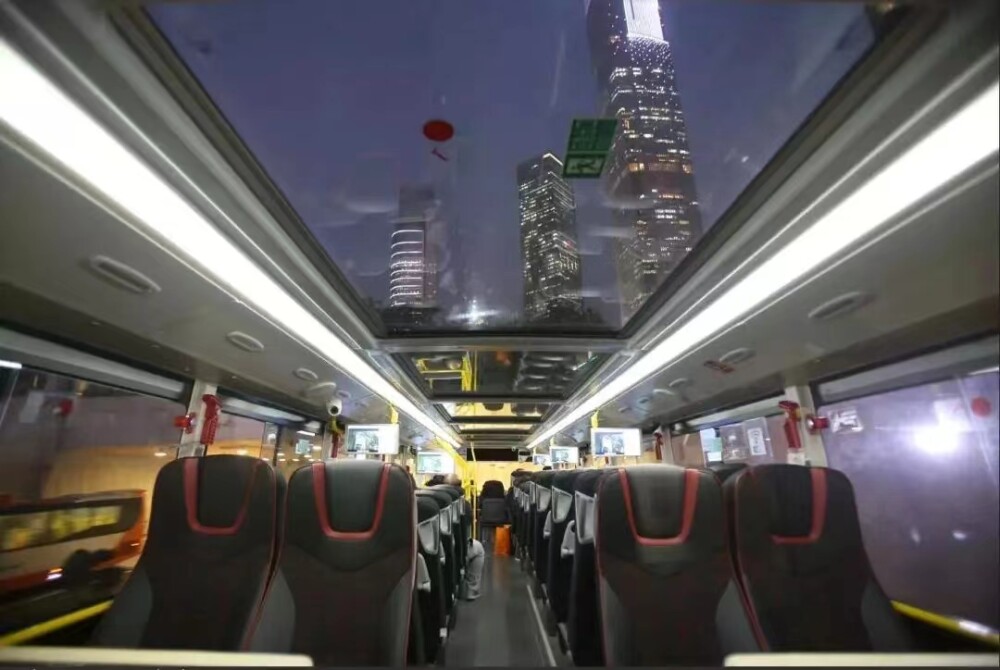 (Photo: Guangzhou Public Transport Group)
Water bus

The Pearl River surrounds Guangzhou like a ribbon, which is a must-see for visitors. You can cruise the river and enjoy beautiful scenery along the banks by the water bus. It has 14 routes and 25 piers, including famous attractions like the Canton Tower, the Haixin Bridge, Sun-Yat Sen University, the Whampoa Military Academy, and so on. Besides, the Water Bus cooperates with local brands to provide more entertainment on the bus, such as having Cantonese dim sum and fair. It is interesting to sit, drink tea, and chat with fellow travelers on the bus.
Price: 2 RMB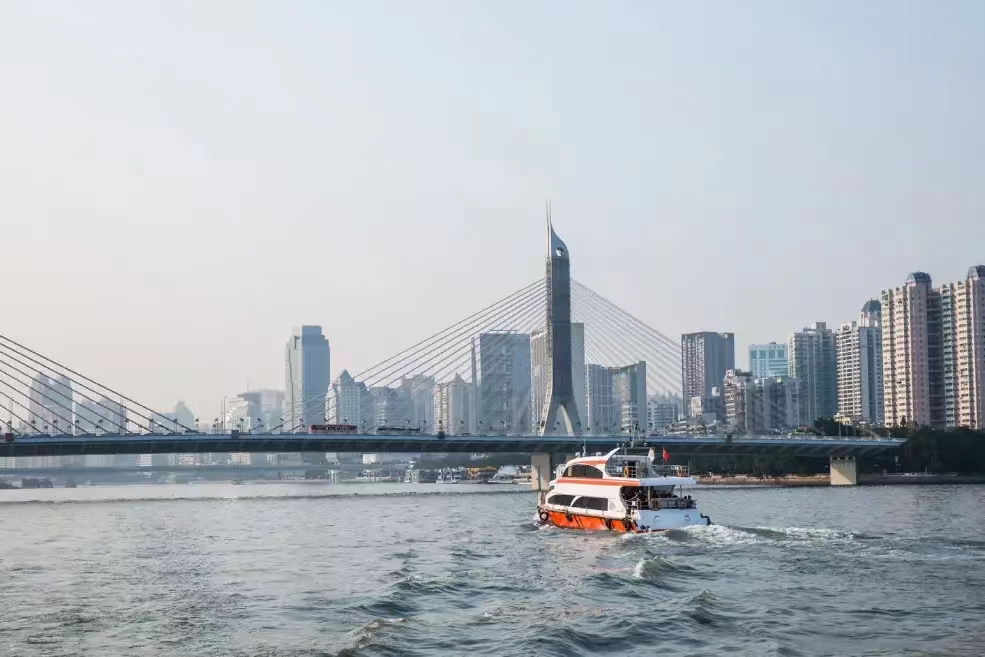 (Photo: Guangzhou Water Bus)
Young Tram
Guangzhou's Young Tram runs from Wanshengwei to Canton Tower with 11 stations and a route length of 7.7 kilometers, covering the central area of Guangzhou. With flowers such as kapok, azalea, and cherry blossom blooming along the route, the Young Tram is hailed as the most beautiful 7.7-kilometer route in Guangzhou. In addition, the tram has launched various theme activities by decorating it with different styles. Sometimes, passengers feel like they are walking into a fairy tale.
Price: 2 RMB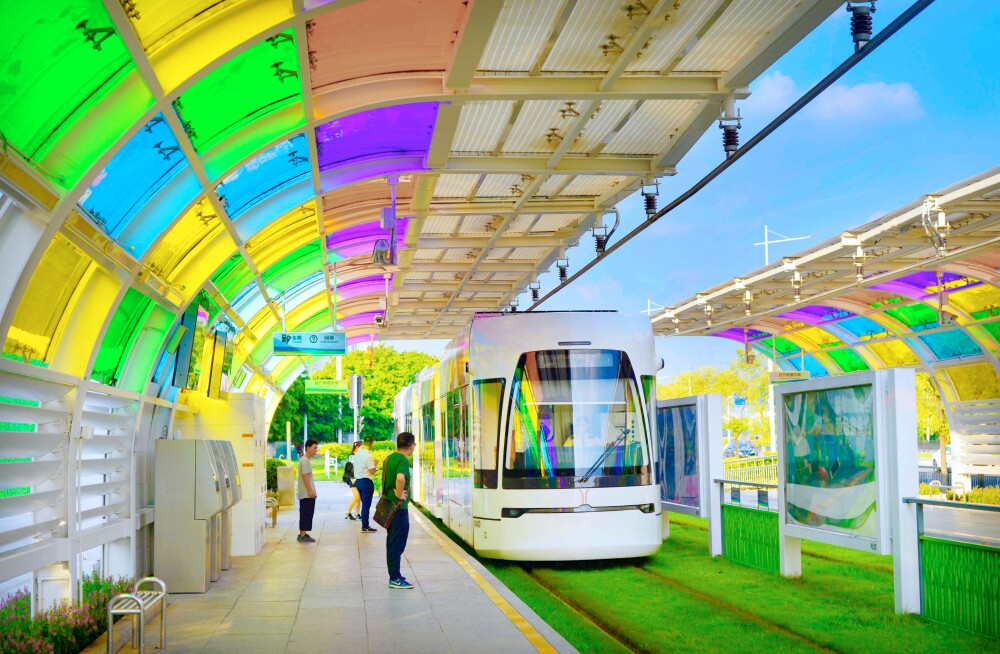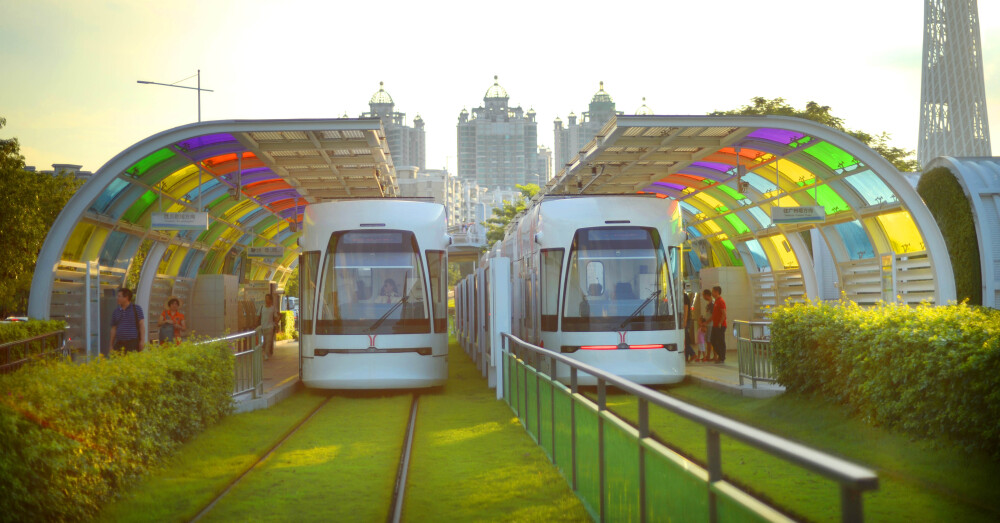 (Photo: Nanfang Daily)
Driverless bus line
Guangzhou launched the first L4 autonomous driving public bus line for public use in 2022. The bus operates on the route – Nansha 23 with a total route length of 8.5 kilometers. It runs from Hengli Metro Station Bus Terminal to the Lingshan Island Ring Line. Within the bus, passengers can control the lights and air conditioning through "Xiaoyu," the smart bus voice robot control system. The vehicle is also equipped with professional-level safety personnel, two 64-line LiDARs, 12 high-definition cameras, USB ports, and slow brake buttons. For people who want to experience driverless cars, you can't miss this line.
Price: Free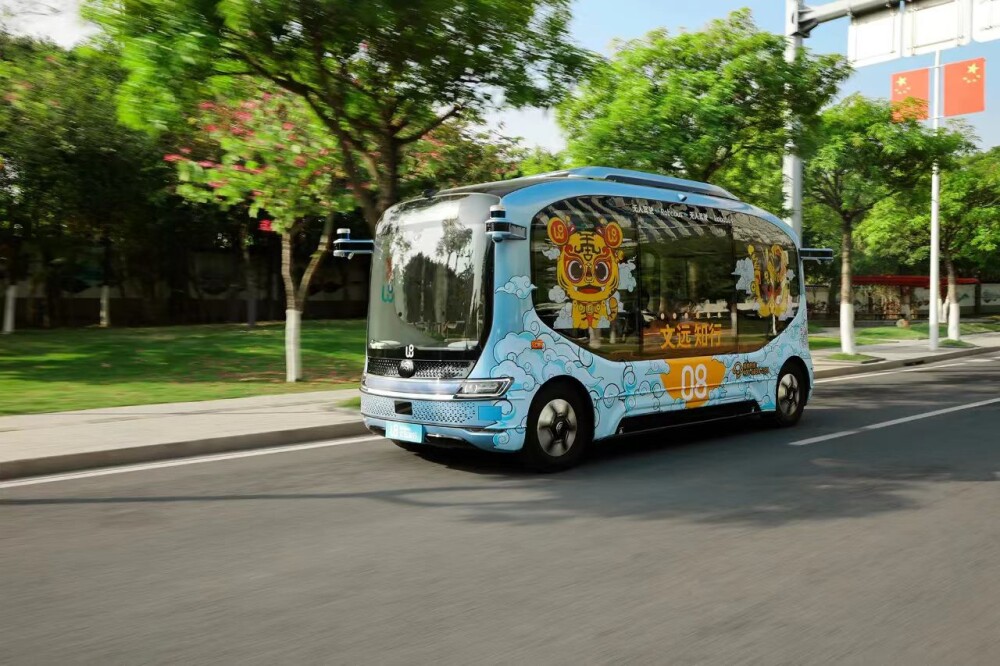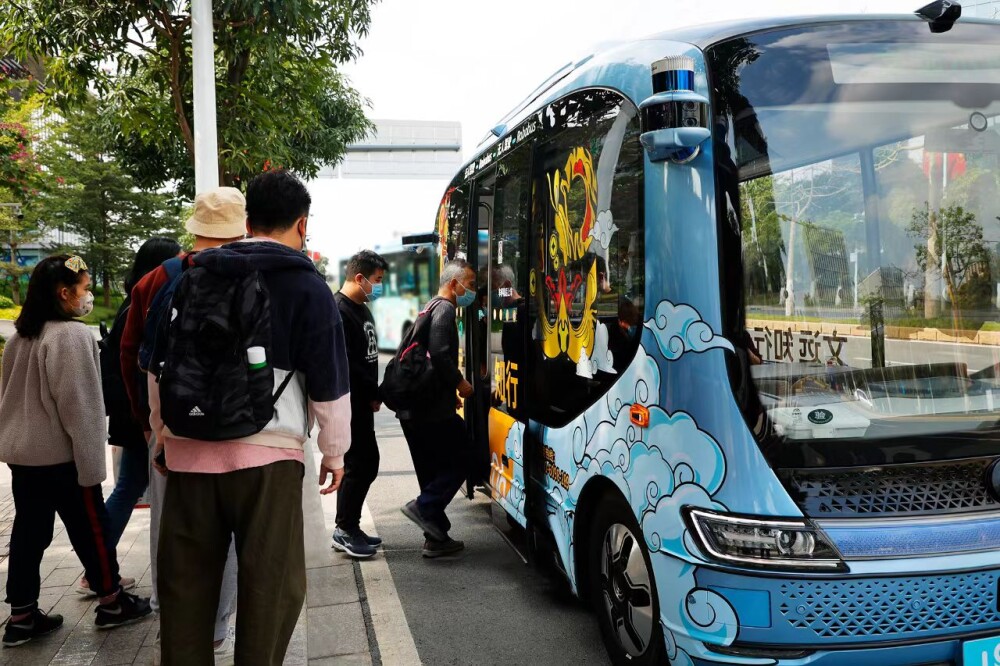 (Photo: Huangpu Fabu)
Ferries
In addition to the modern streets and skyscrapers, Guangzhou also has scenic and tranquil islands. Visitors can go there by taking ferries, which is different from the water bus. As the daily transportation for the people on islands, ferries can carry not only people and goods but also bikes and cars. On the islands, without the heat and noise of the big city, it is relaxing to breathe fresh air, pick up fruits, and savor some local foods.
Price: 1-2 RMB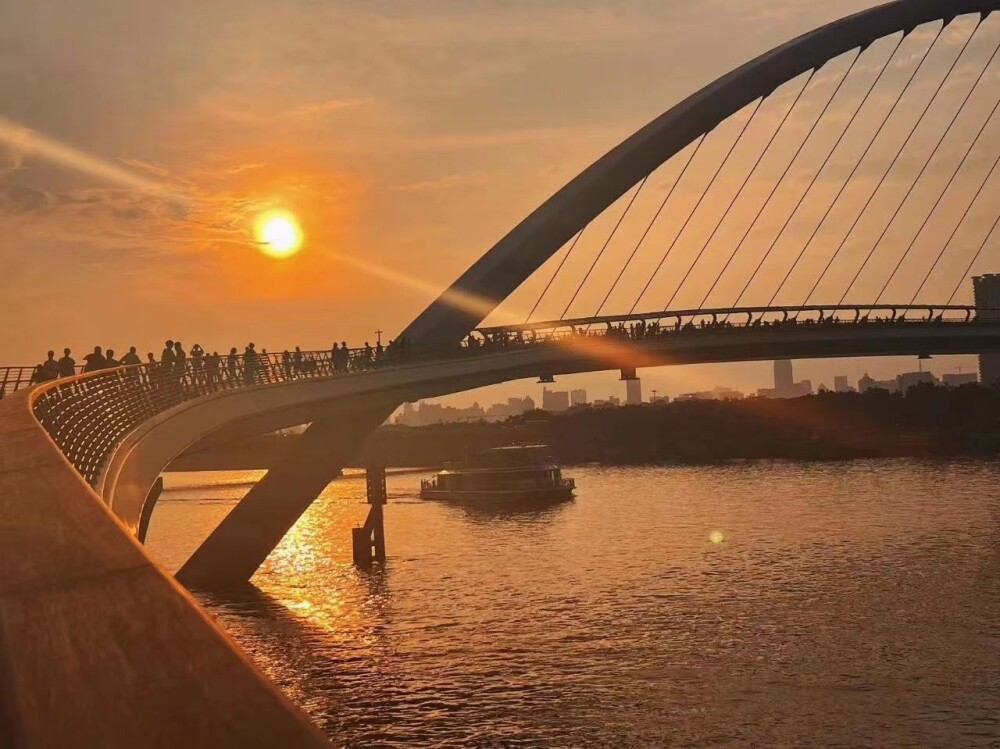 (Photo: Guangzhou Ferry Official Account)
Author | Alice
Poster | Alice
Editor | Olivia, Will, James