With a history of over 2,000 years, Guangzhou boasts profound culture and a beautiful landscape. The 133rd Canton Fair Phase II will be held from April 23 to 27, attracting participants from all over the world. In addition to business negotiations, exhibitors and buyers can also experience Guangzhou's culture, art, landscape, and historical heritage along the following routes.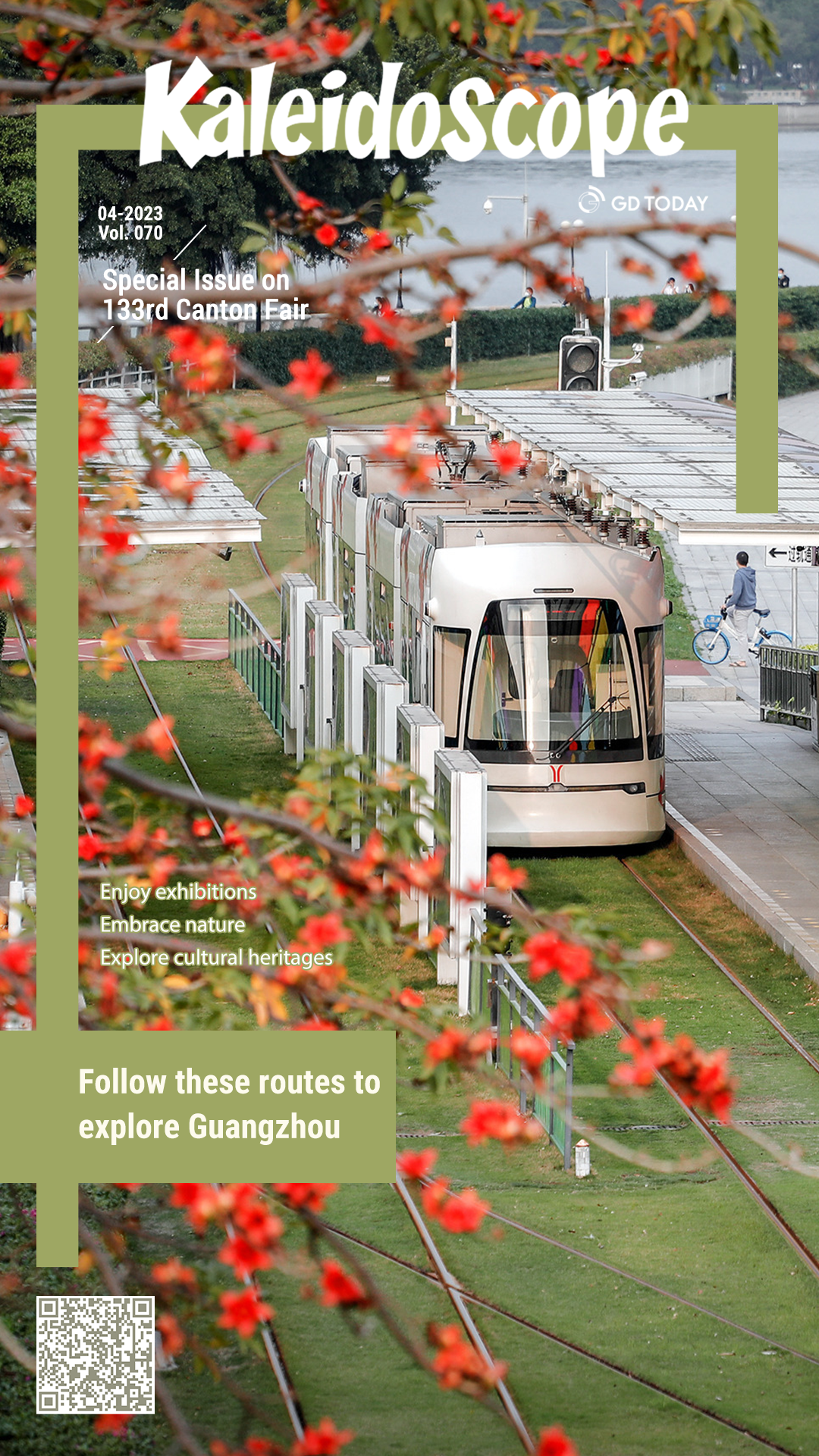 Enjoy exhibitions: Guangdong Museum of Art—Guangdong Museum—Guangzhou International Finance Center
On April 19, the Zhang Zhaoying: The Fairy Tale of Today exhibition kicked off at the Guangdong Museum of Art. Guangdong painter Zhang Zhaoying places classic stories and images in another unrelated scene with saturated colors, presenting a dramatic and full-fledged vision for the visitors.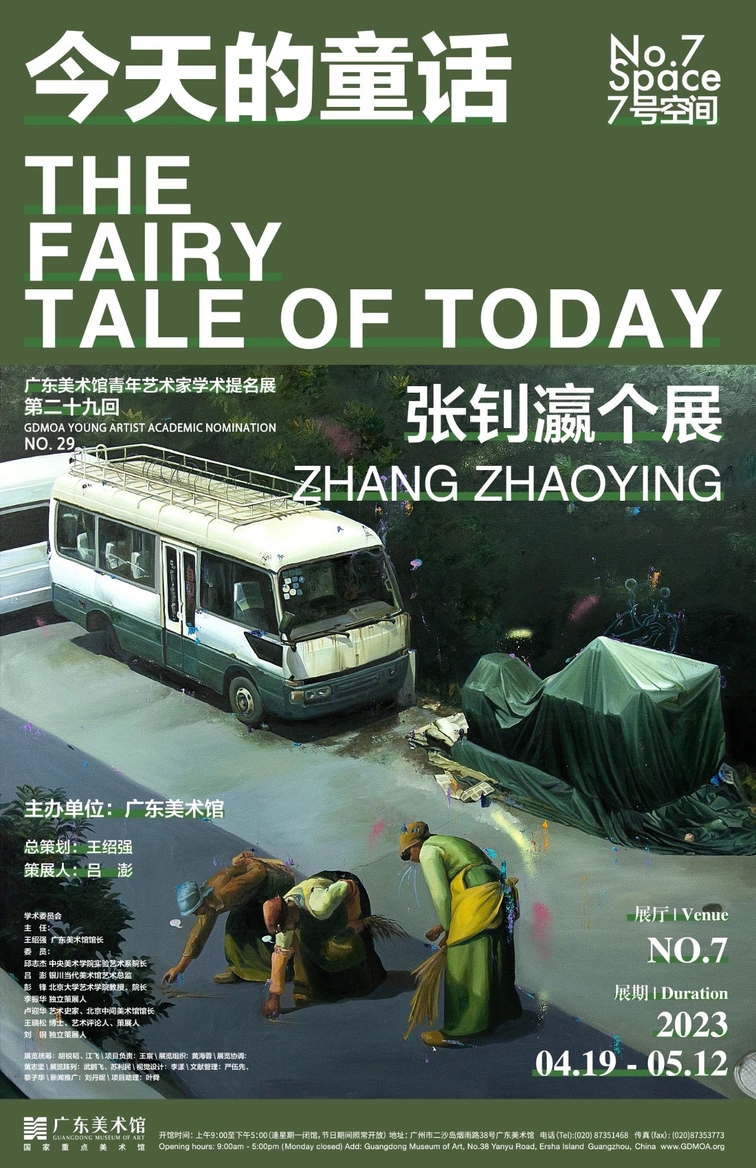 (Photo: Guangdong Museum of Art)
Related news: Art exhibition by young Guangdong artist creates theatrical fantasy
On April 20, the Charm of the Mirror exhibition was unveiled at the Guangdong Museum, displaying over 200 cultural relics such as bronze mirrors and related paintings and calligraphy works. Audiences can see these bronze mirrors and related collections from the Warring States period to the Ming and Qing dynasties, glass mirrors of the Ming and Qing Dynasties, Japanese mirrors and so on. These exhibits reflect the history of ancient Chinese bronze mirrors and the cultural exchange between China and foreign countries.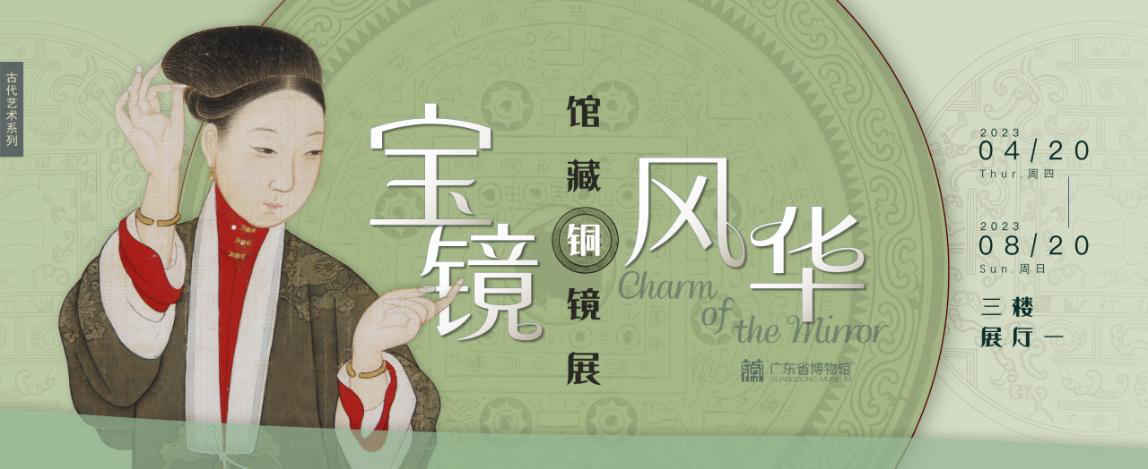 (Photo provided to GDToday)
Furthermore, the Joint Exhibition of Zhan Zhongxiao and Jin Cheng: Art of Line Drawing is underway on the M floor of Guangzhou International Finance Center, and it will run through to May 26. The exhibition features over 70 works from Zhan Zhongxiao's classic line drawing artworks and Jin Cheng's The Minimalist Girls series. Based on the art of line drawing, the exhibition will explore the development of traditional and contemporary art.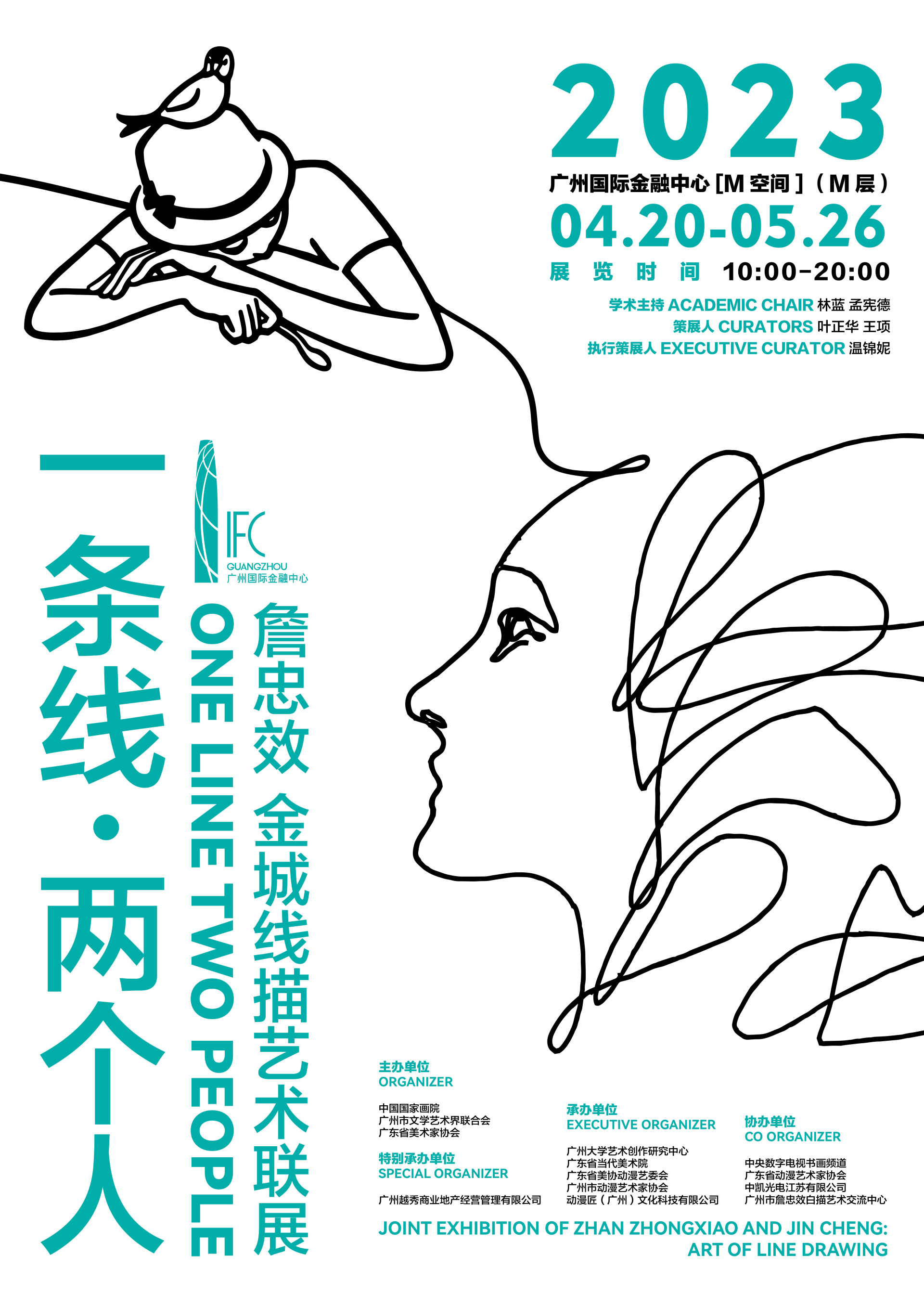 (Photo provided to GDToday)
Embrace nature: Bishuiwan Hot Spring Resort—Liuxi River National Forest Park—Shimen National Forest Park—Guangzhou Hakka World
These places in Guangzhou's Conghua District will be nice choices if you want to take a refreshing trip in the city. Surrounded by the Liuxi River and lush mountains, Bishuiwan Hot Spring Resort is known for its picturesque scenery and attentive services. It has more than 30 outdoor hot spring pools boasting both recreational and therapeutic functions. The hot spring at the resort comes from Conghua Hot Spring, reputed as "the best hot spring in Lingnan", which is one of only two rare radon-containing sodium bicarbonate springs in the world.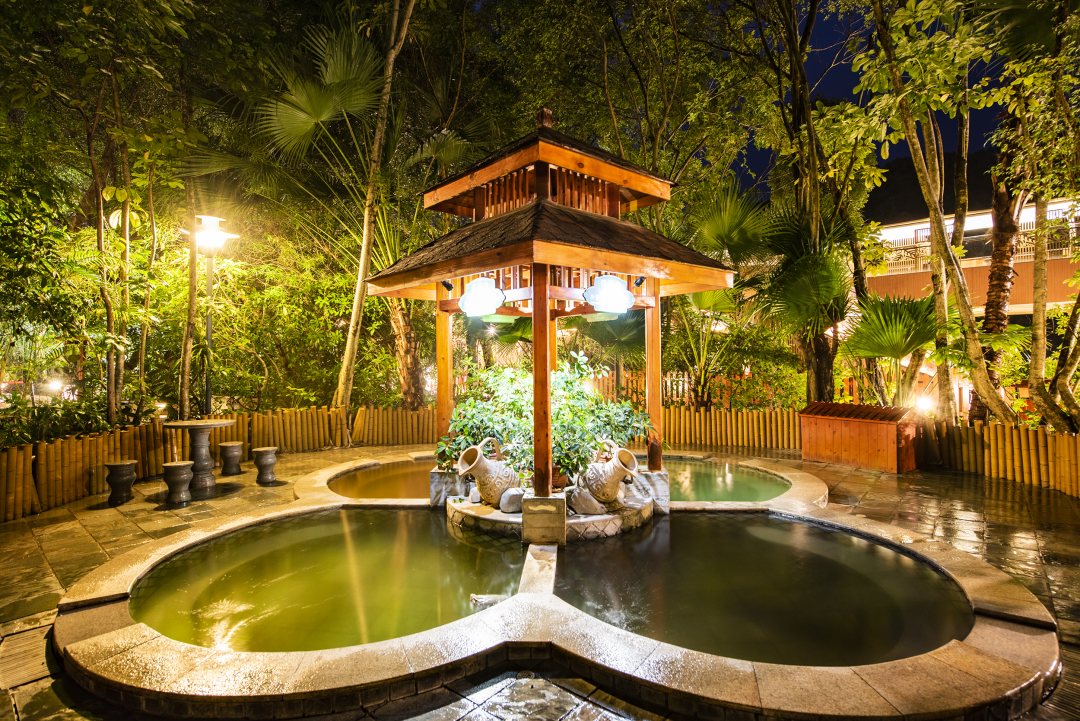 (Photo: Bishuiwan Hot Spring Resort)
The Liuxi River National Forest Park next to the resort is a natural oxygen bar enshrouded by lush forest. Twenty-two islands dot the face of the Liuxi River, and the park boasts a picturesque scenery with undulating peaks and different views in different seasons and attracts tourists all year round.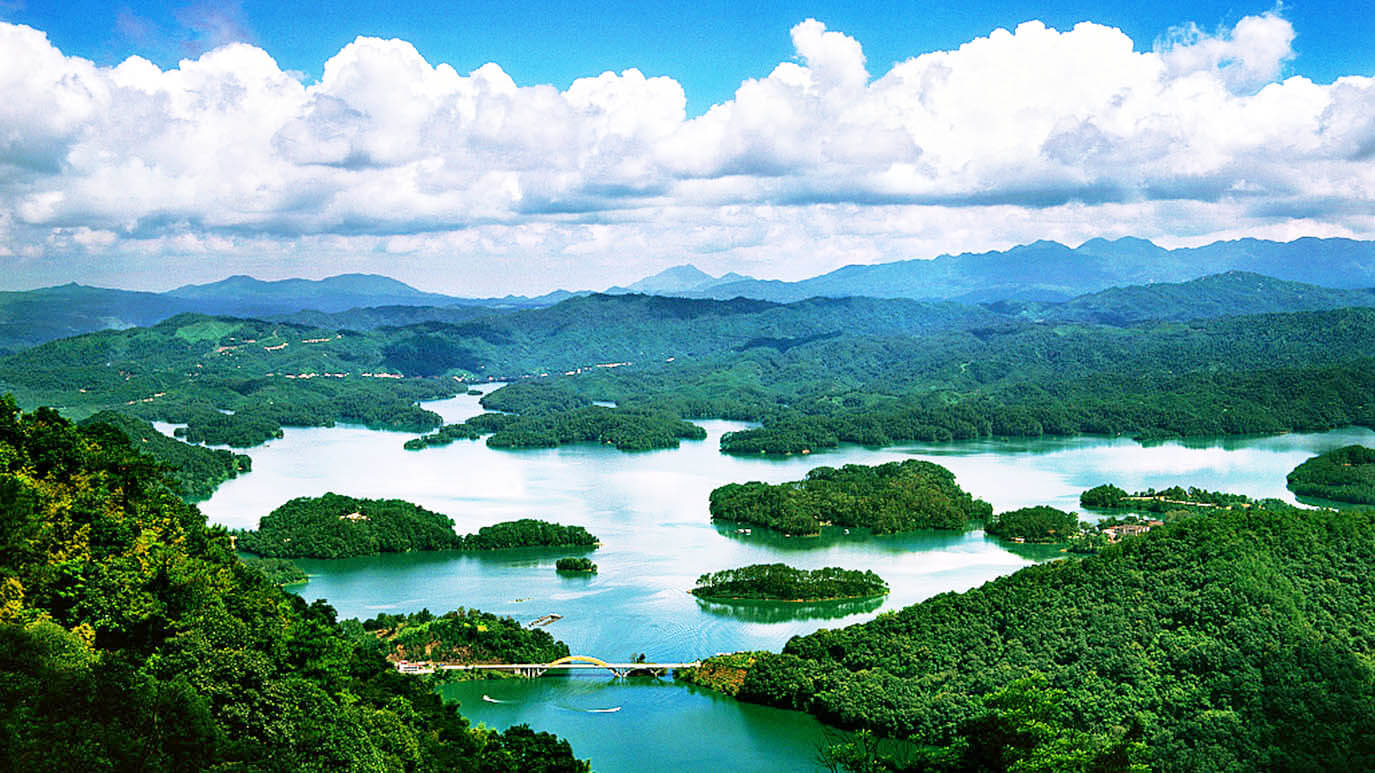 (Photo: Liuxi River National Forest Park)
Shimen National Forest Park faces Liuxi River National Forest Park in the north. With a forest coverage rate of 96.76% and a pleasant climate, it turns into a giant negative ion generator and embraces an abundance of flora and fauna. Visitors can drench themselves in high-purity oxygen while admiring ancient trees, streams, and waterfalls.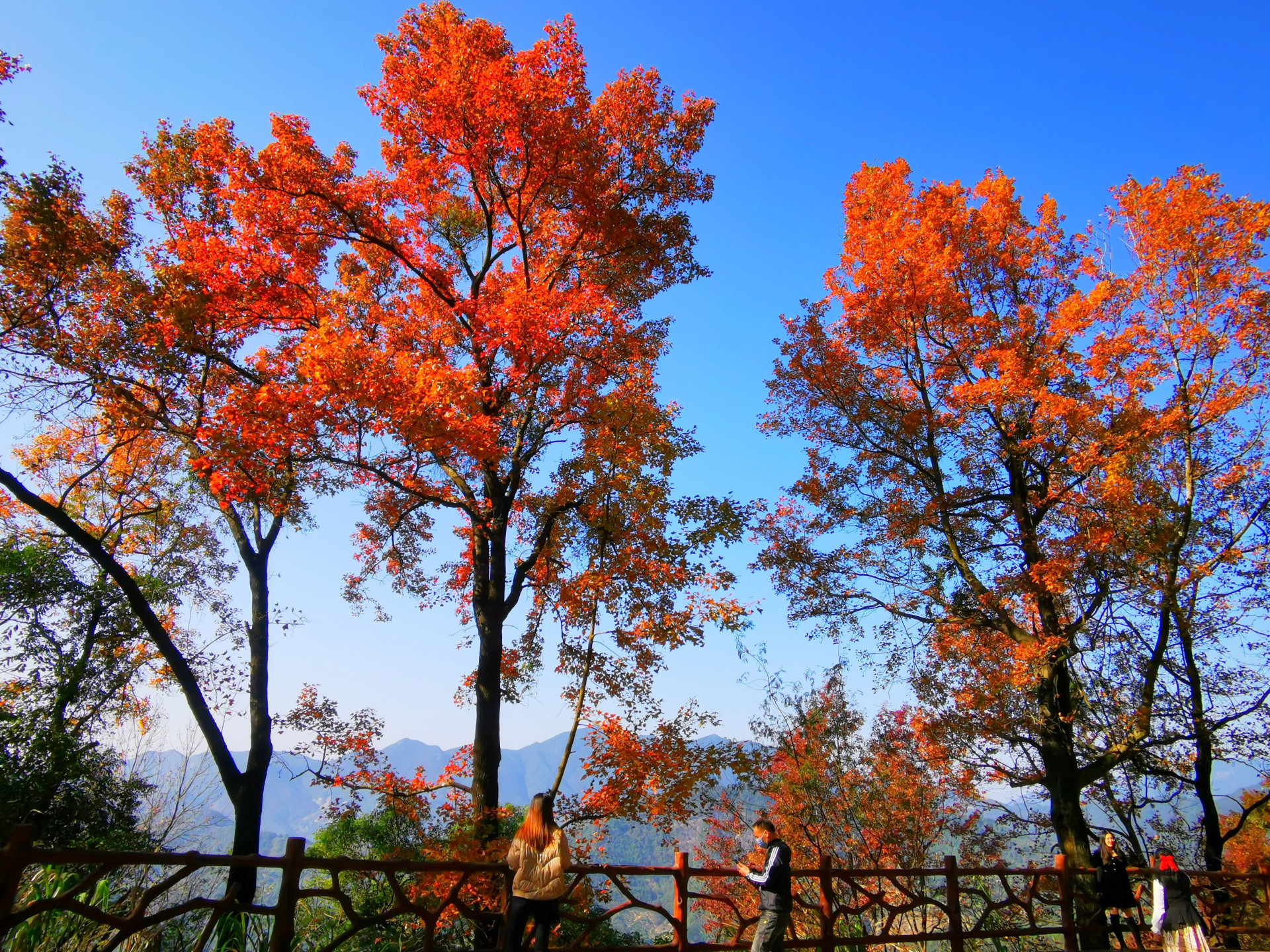 (Photo: Nanfang Daily)
Located on the mountainside of Dajin Peak, Peach Blossom Town, Jindong County, Guangzhou Hakka World is surrounded by mountains and has a high content of negative ions. Themed "Love and Forest", this resort features the grassland world, woods and creeks, a riverside barbecue area, B&B hotel clusters, and vegetable gardens. Tourists can enjoy Hakka cuisine and treetop adventures there.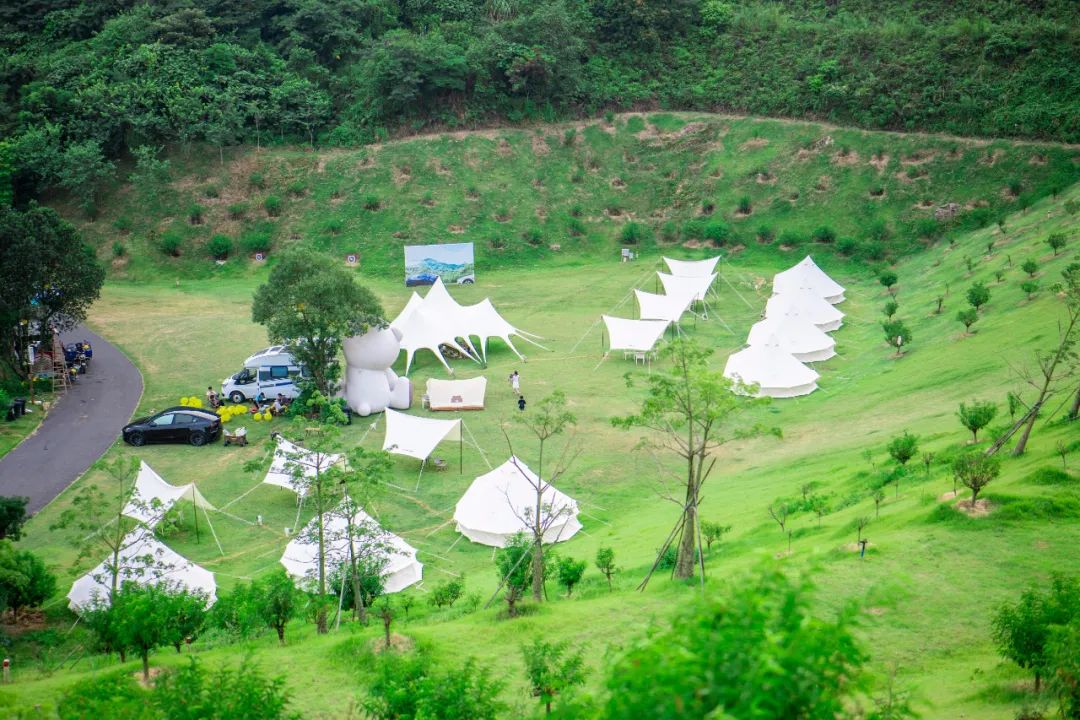 (Photo: Guangzhou Hakka World)
Explore cultural heritages:
Day 1: Lin Heung Tea House—Yongqing Fang—Cantonese Opera Art Museum—Guangzhou Restaurant—Hualin Jadeware Street—Guangzhou Thirteen Hongs Museum—Shamian Historical and Cultural blocks—Pearl River Red Boat
Day 2: Nanyue King Museum—Sun Yat-sen Memorial Hall—Haizhu Square—Huacheng Square—Guangdong Museum—Haixinsha Asian Games Park—Canton Tower—Zhujiang Party Pier Beer Culture & Art Zone
Day 3: Haizhu National Wetland Park—Xiaozhou Village—Shawan Ancient Town—Baomo Garden
Day 4: Guangzhou Chimelong Tourist Resort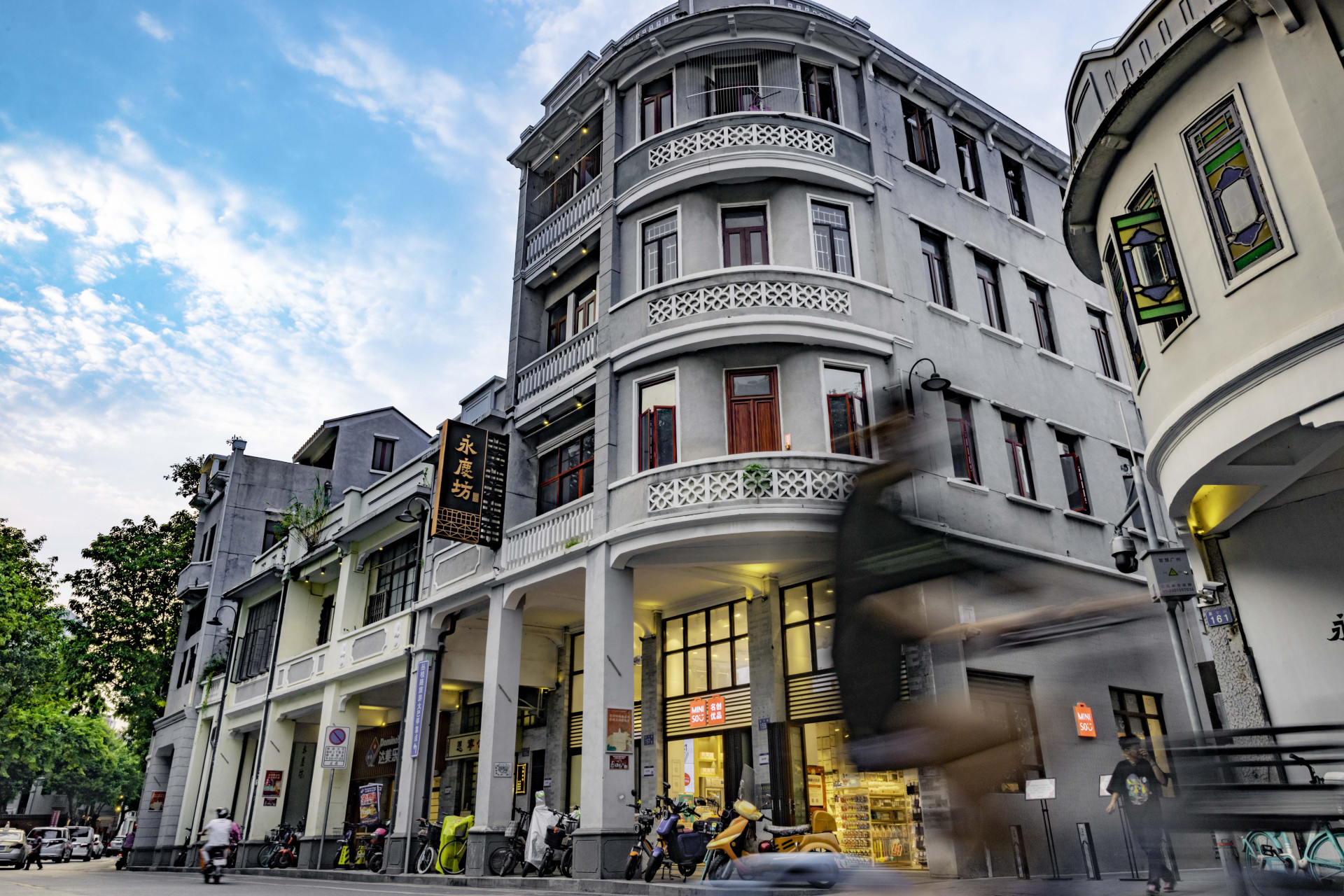 (Photo: Nanfang Daily)
This four-day itinerary is based on Cantonese life and features intangible cultural heritage experiences. It strings together Guangzhou's ancient and modern central axes, covering scenic spots such as Yongqing Fang, Shamian historical and cultural blocks, Canton Tower, Haizhu National Wetland Park, and Guangzhou Chimelong Tourist Resort. Visitors can taste Cantonese morning tea, watch Cantonese opera, and try more than ten intangible cultural heritage projects such as Cantonese embroidery, jade carving, and Cantonese-glazed porcelain, fully experiencing the integration of tradition and modernization.
More recommended routes:
Cantonese architecture
Beicun Village—Yongqing Fang—Shamian Historical and Cultural blocks—Dongshankou area—Butterfield & Swire's Godowns & Wharf—Huangpu Ancient Port—Hengsha Scholar Street
Camping trip
Beiji Camping No. 1 Campsite—23°8' North Latitude Forest Camp—Tao Sence's Yuying Valley
Pearl River view
Huangpu Ancient Port—Tram Haizhu 1 (THZ1)—Canton Tower—Haixin Bridge—Zhujiang Party Pier Beer Culture & Art Zone
Cantonese Opera
Cantonese Opera Art Museum—Yongqing Fang—Bahe Hall—Guangdong Cantonese Opera Institute—Hung Sin-nui Arts Centre—Pearl River Red Boat
A bite of Guangzhou
Lychee Bay Scenic Area—Panxi Restaurant—Shangxiajiu Pedestrian Street—Chen Tian Ji—Beijing Road Pedestrian Street—Guangzhou Restaurant
Maritime Silk Road culture
Hoi Tong Monastery—Hualin Temple—Flower Pagoda of Liurong Temple—Guangxiao Temple
Author: Holly
Poster: Mia
Editor: Olivia, Steven, Monica, Jerry