(Video footage provided to GDToday)
In addition to reading books, what can you do at the Guangzhou Library these days?
Cantonese cuisine, lion dance, Canton Tower, Chinese fairy tales... On February 23, "Hello! Illustration: Exhibition of 1st China Illustration Annual Competition (CIAC)" kicked off at the Guangzhou Library, displaying over 200 works for the public. It is also one of the activities of the Second Guangdong-Hong Kong-Macao Greater Bay Area Culture and Art Festival.
(Photo provided to GDToday)
Launched in April 2022, the CIAC received more than 3,000 entries from all over the country and even overseas Chinese creative groups, and a total of 75 illustrators were awarded. At the exhibition, in addition to the awarded entries, there is also a special area showcasing the works of Cai Zhizhong, the first cartoonist in China, as well as internationally renowned Chinese illustrators, such as A Geng and Lu Mingshan.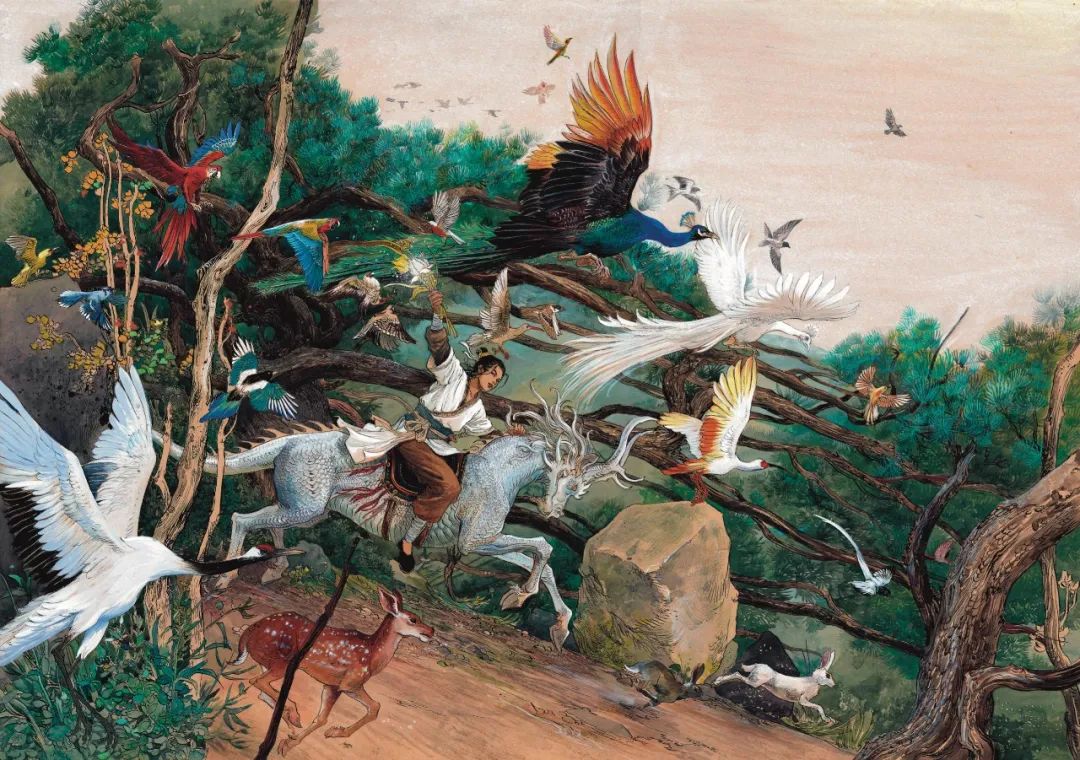 (Photo: JC Cartoon Art Museum)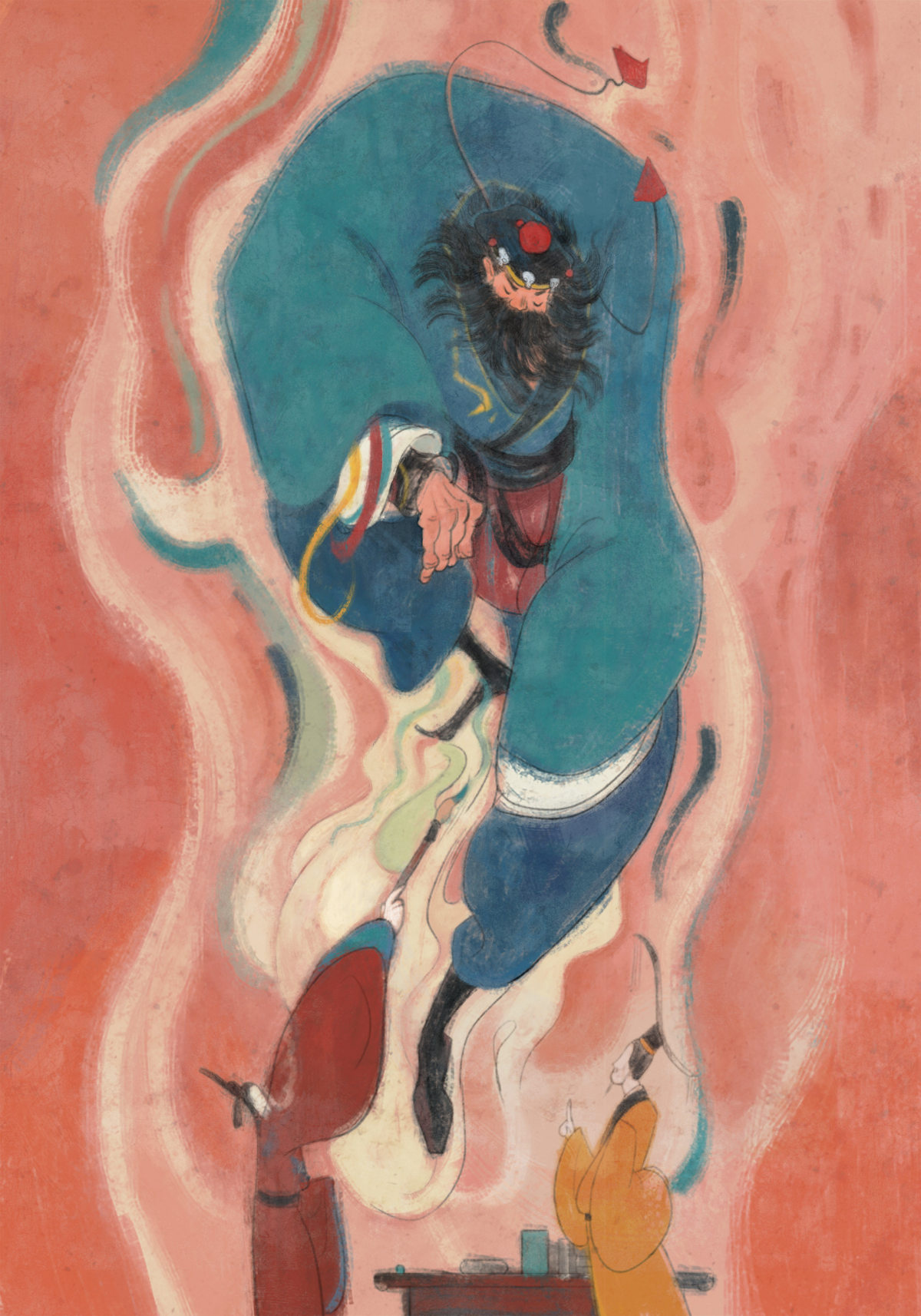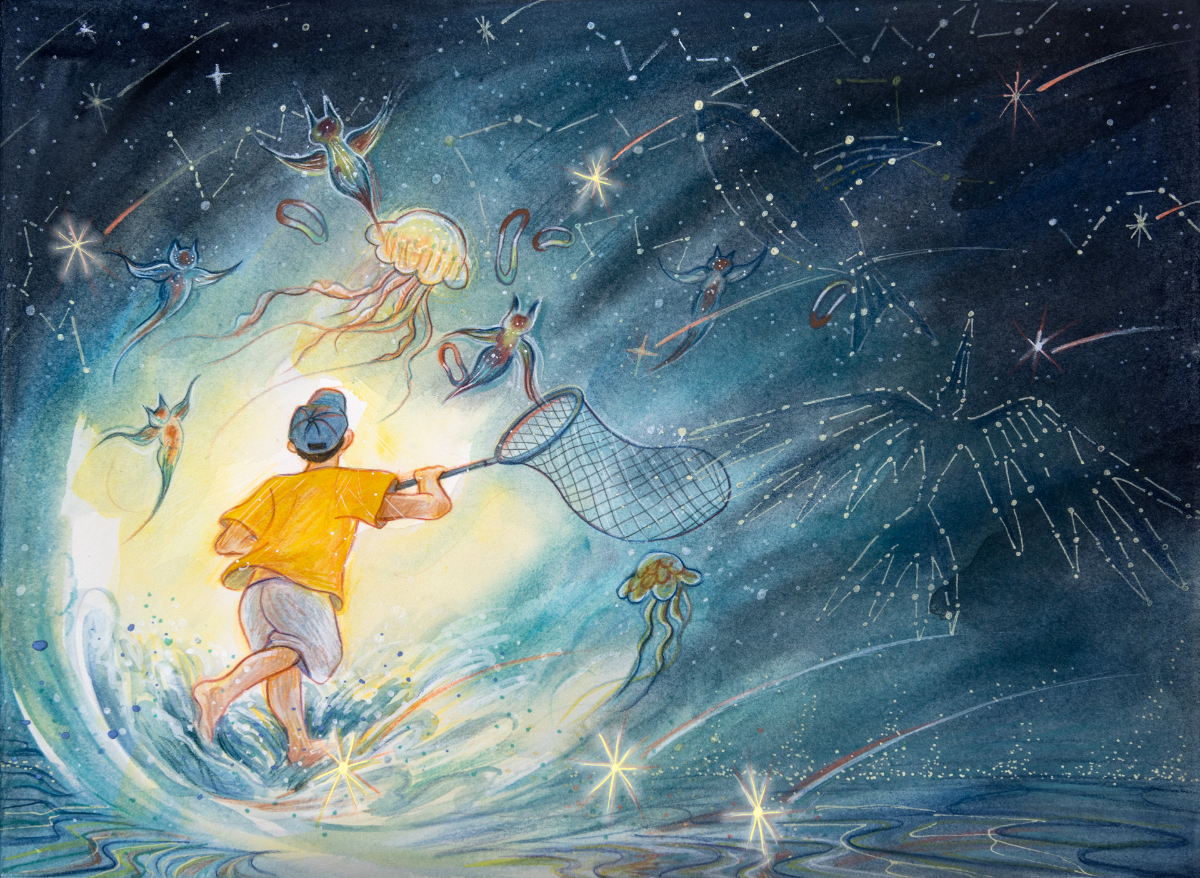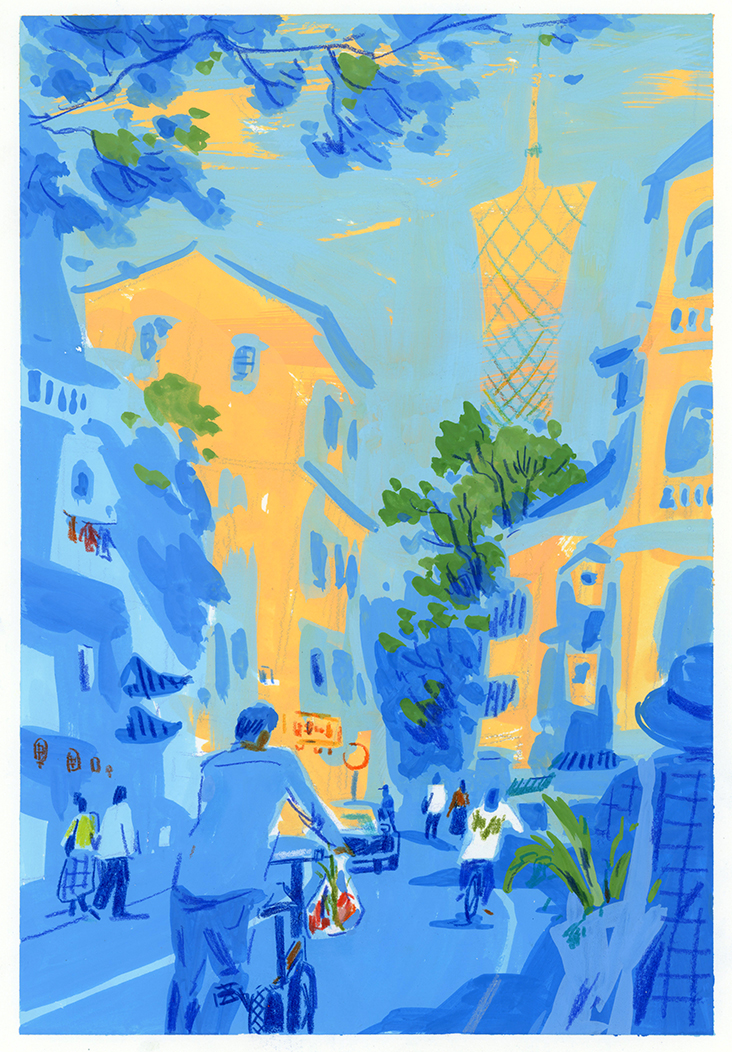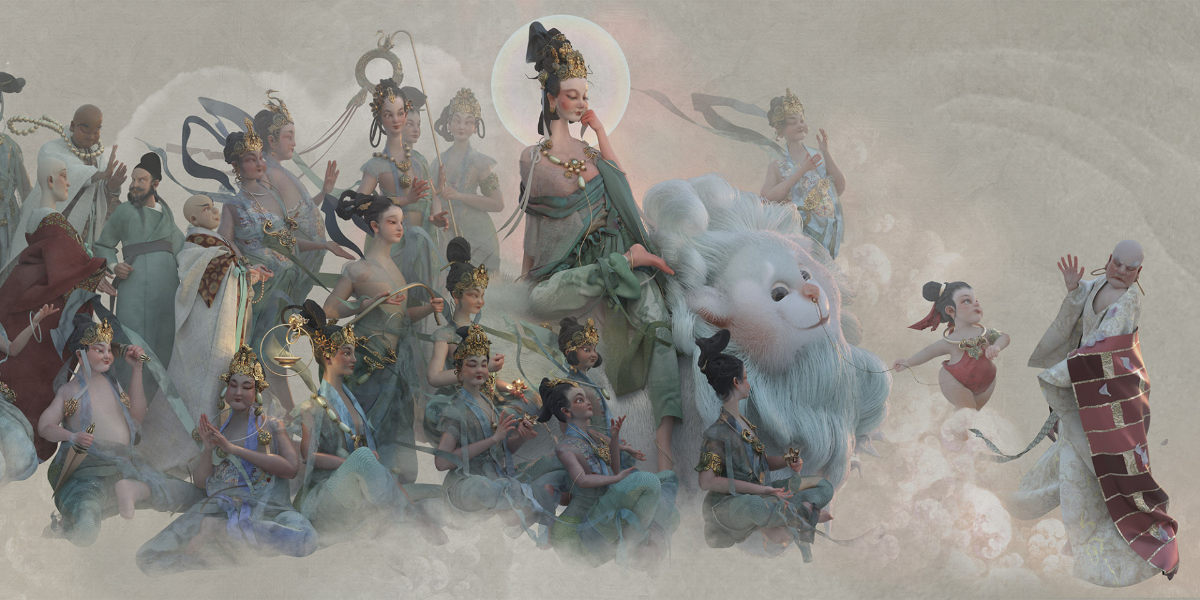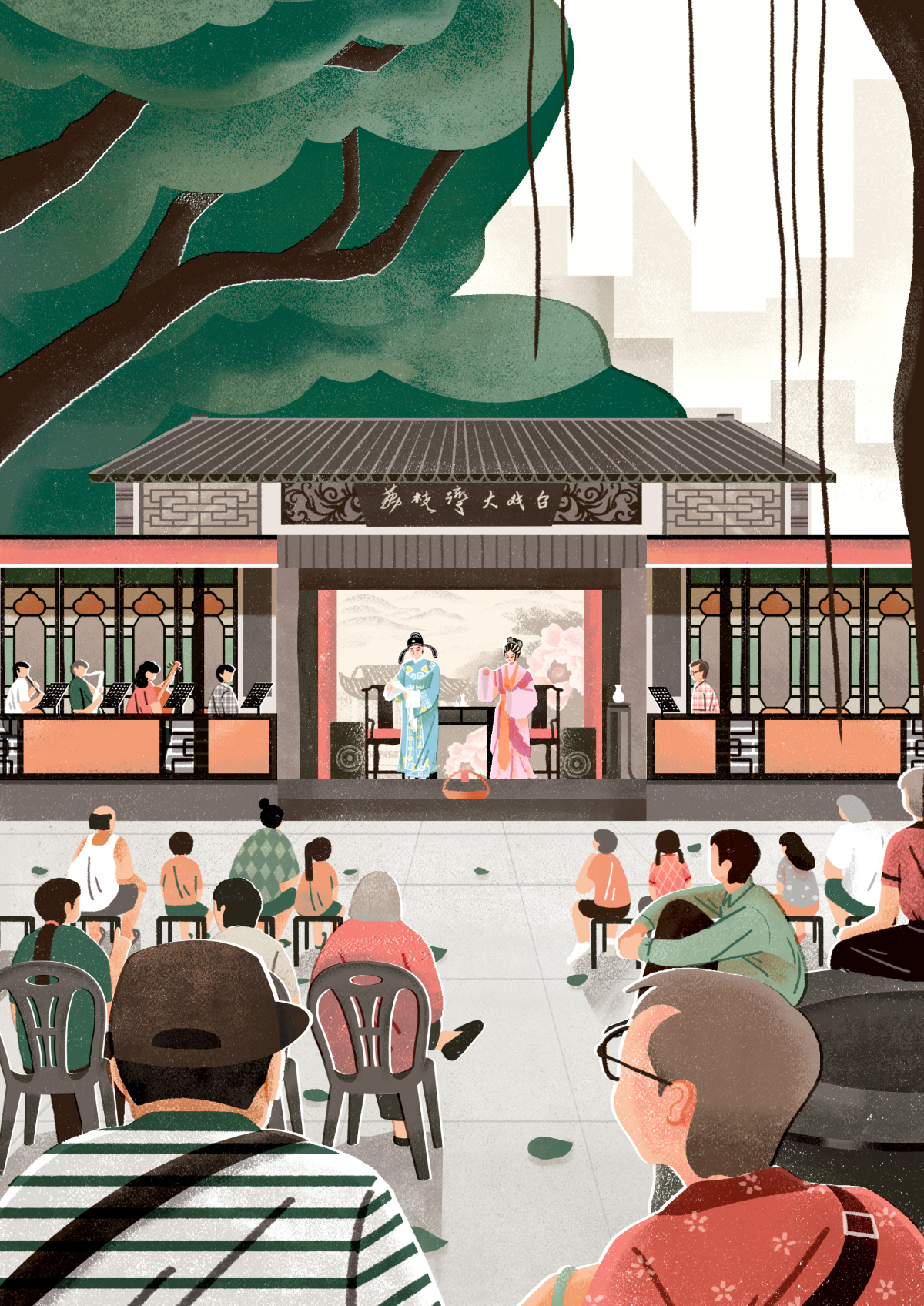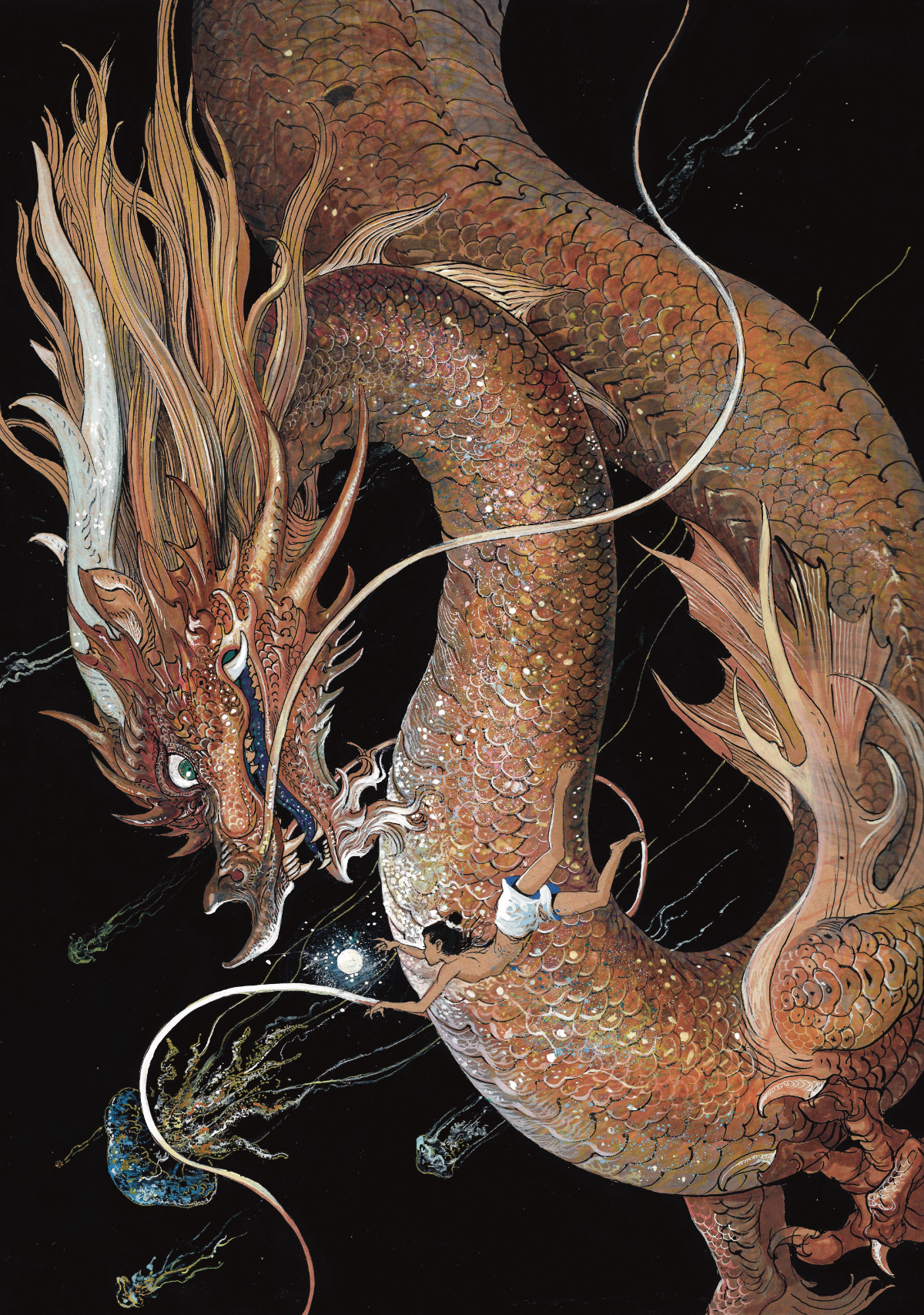 (Photo provided to GDToday)
The exhibition hall is decorated by some artistic installations featuring the elements in the entries, attracting lots of visitors to take photos with them. Furthermore, every Saturday during the exhibition time, from 10:30 to 11:30, professional illustrators will introduce the exhibits to visitors.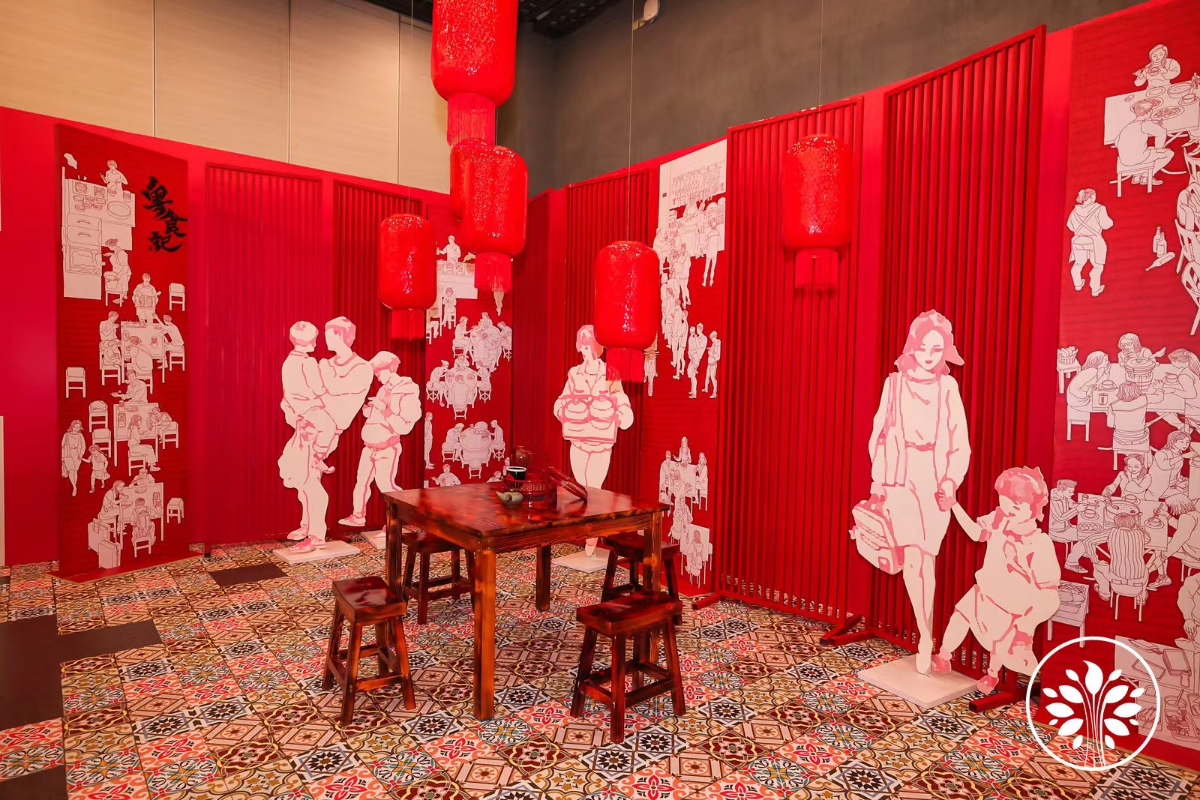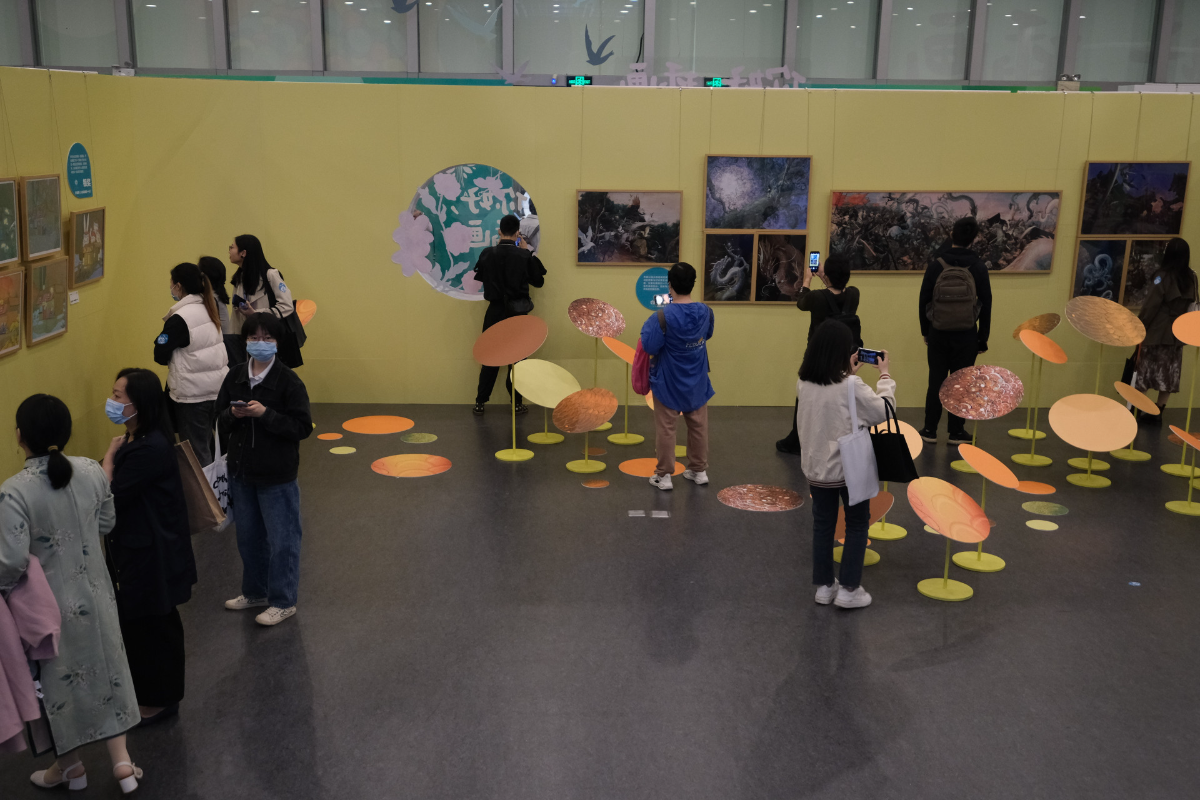 (Photo provided to GDToday)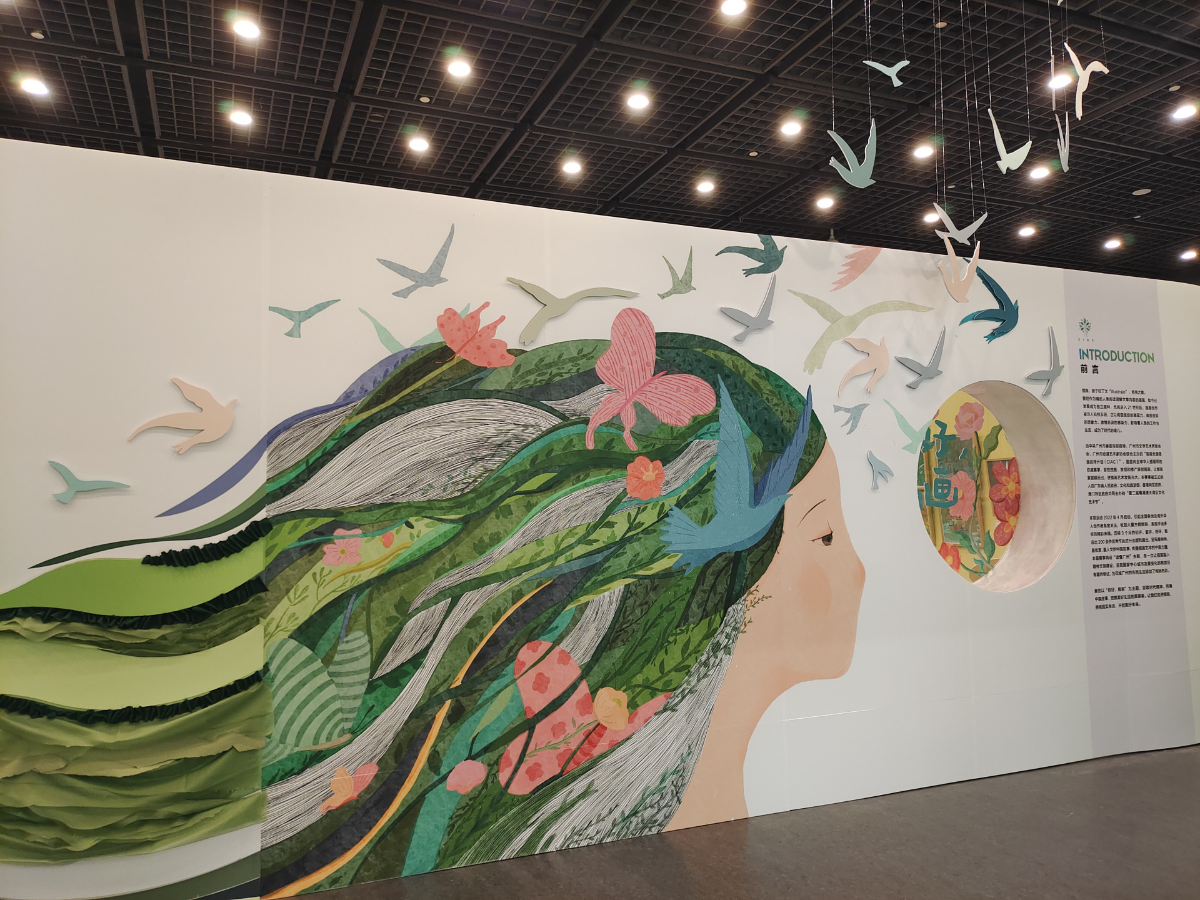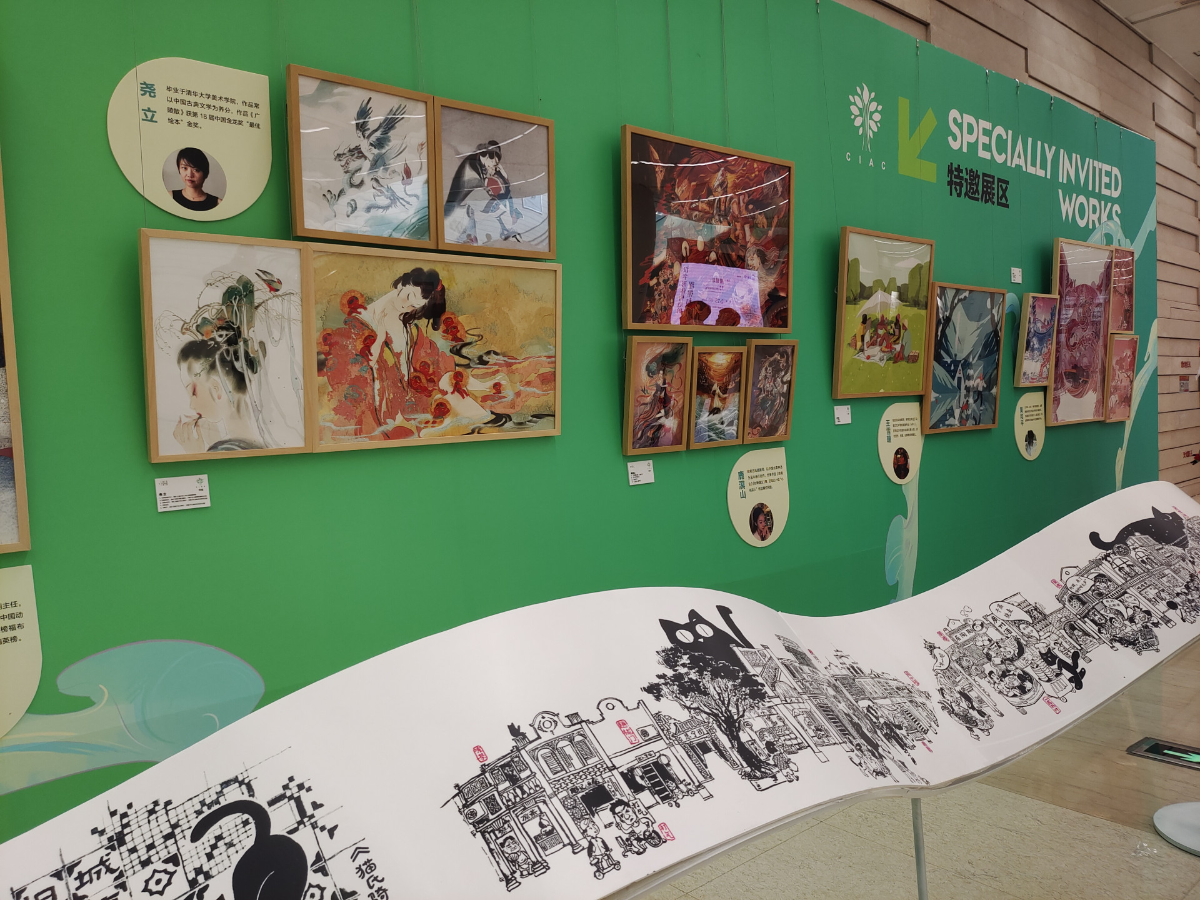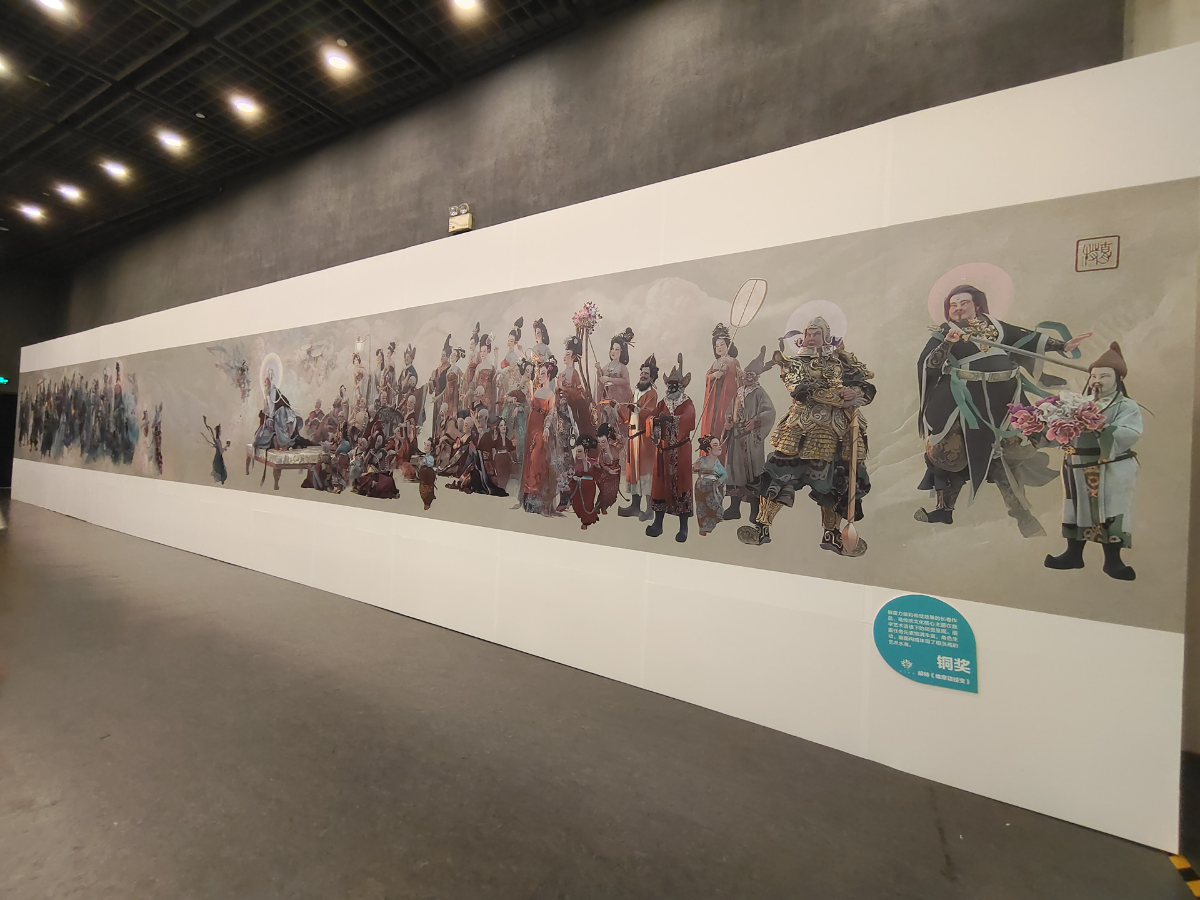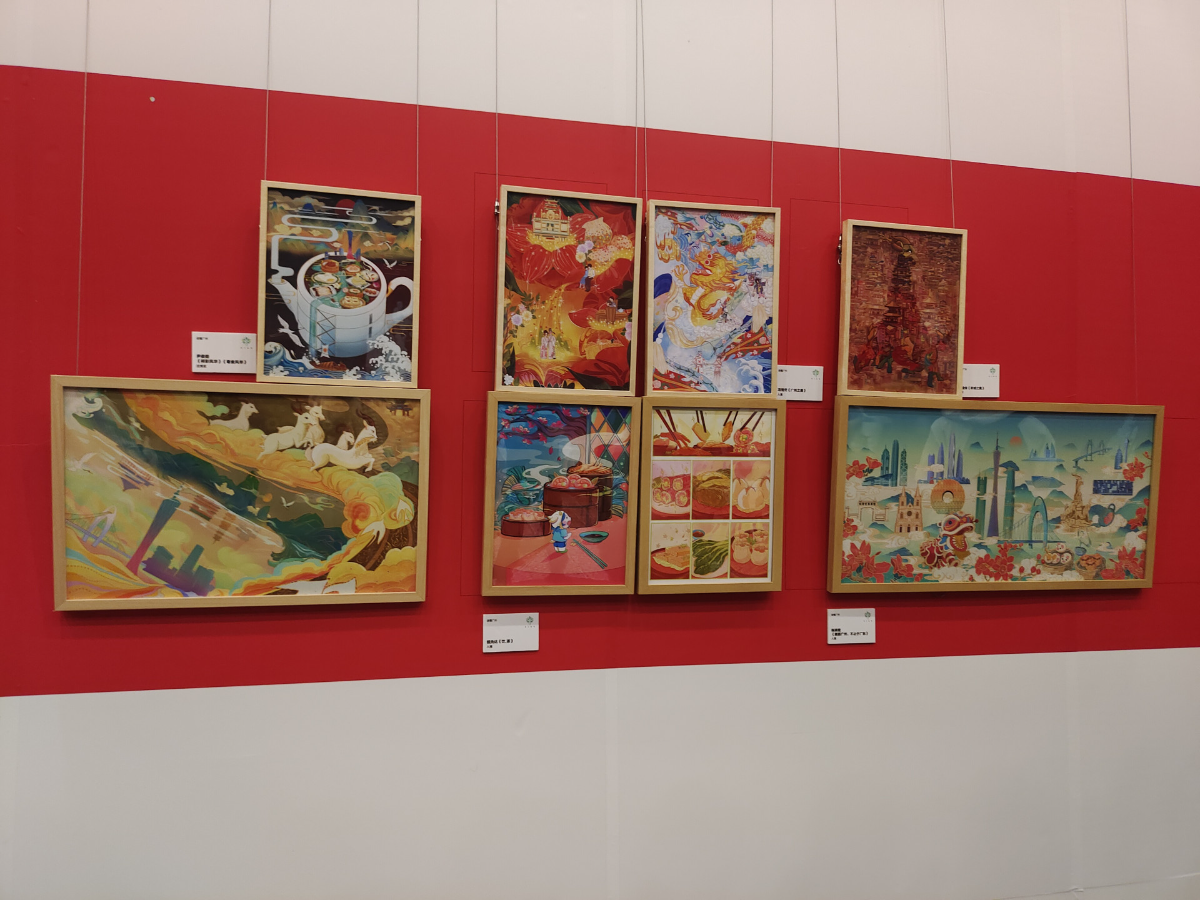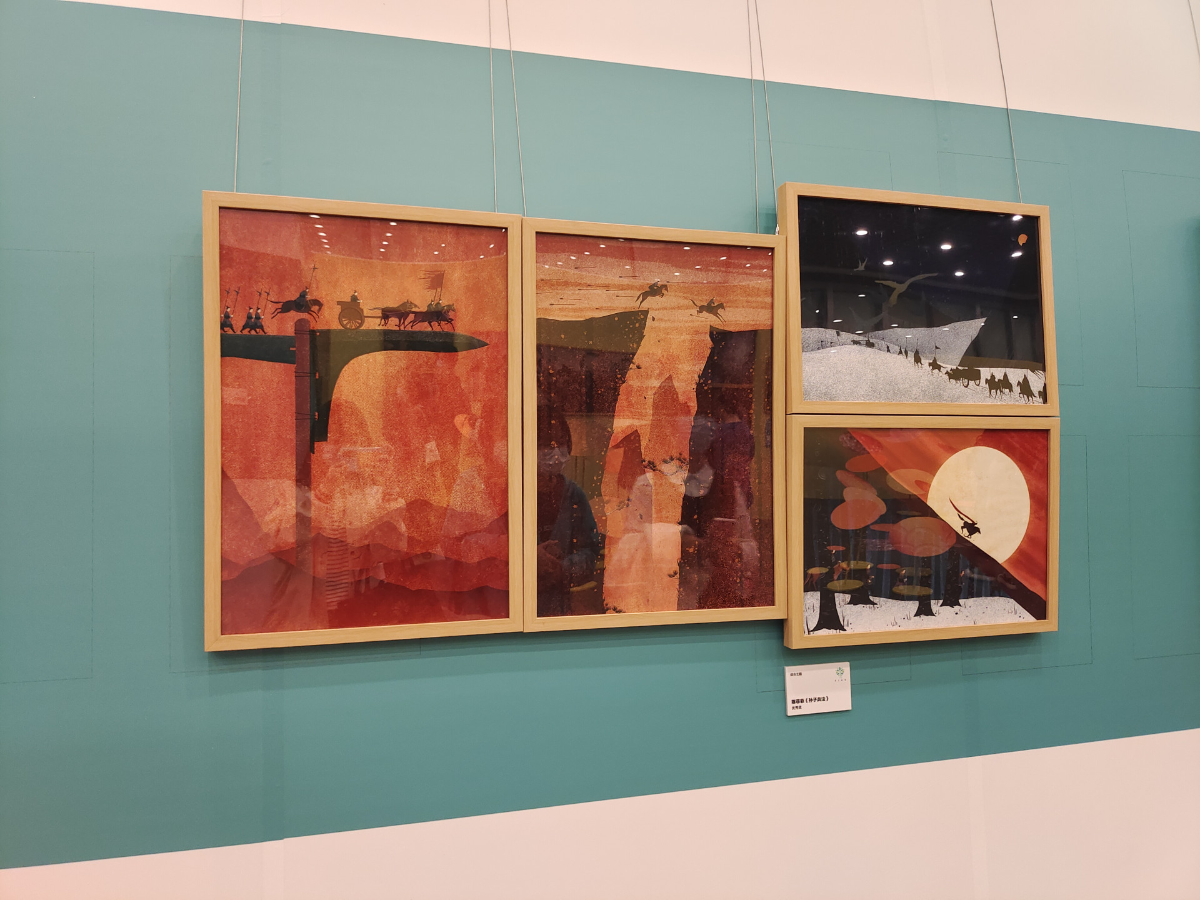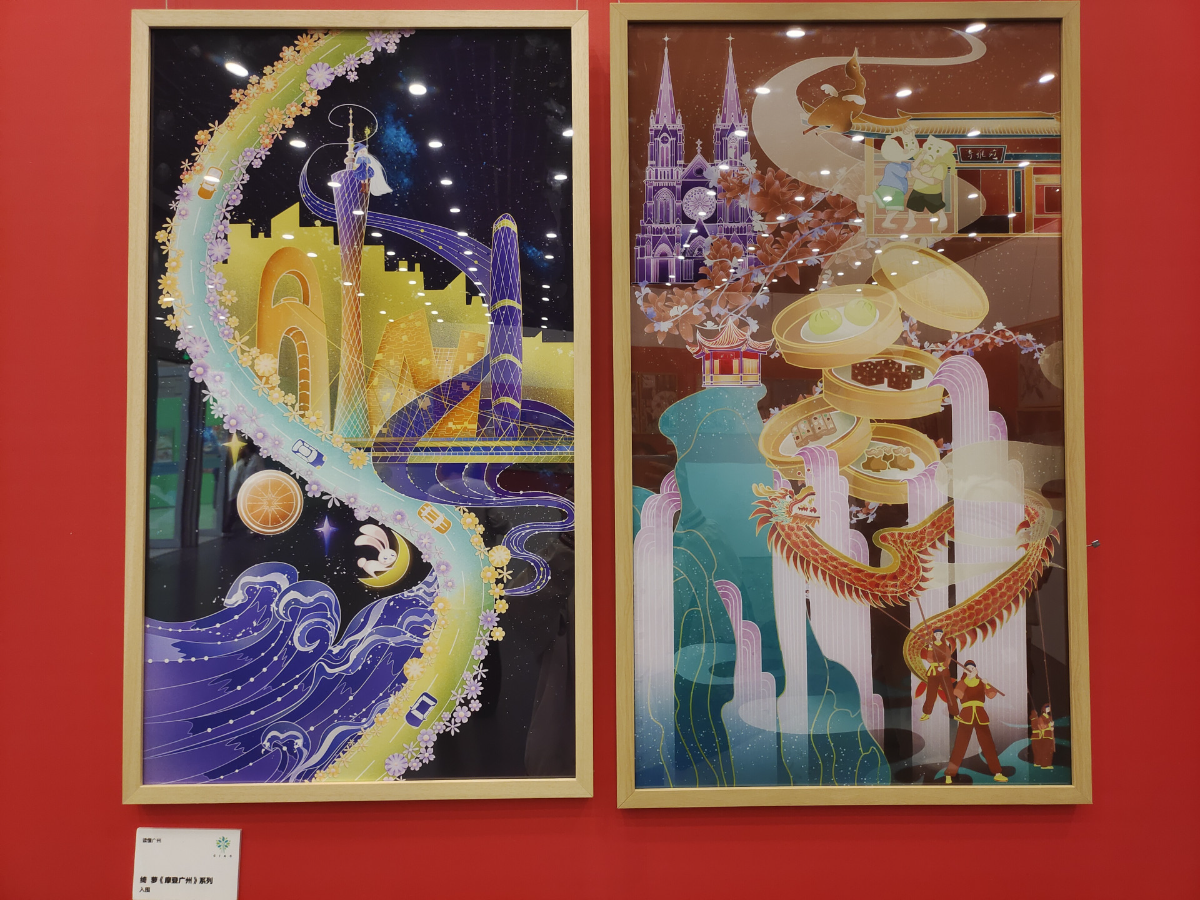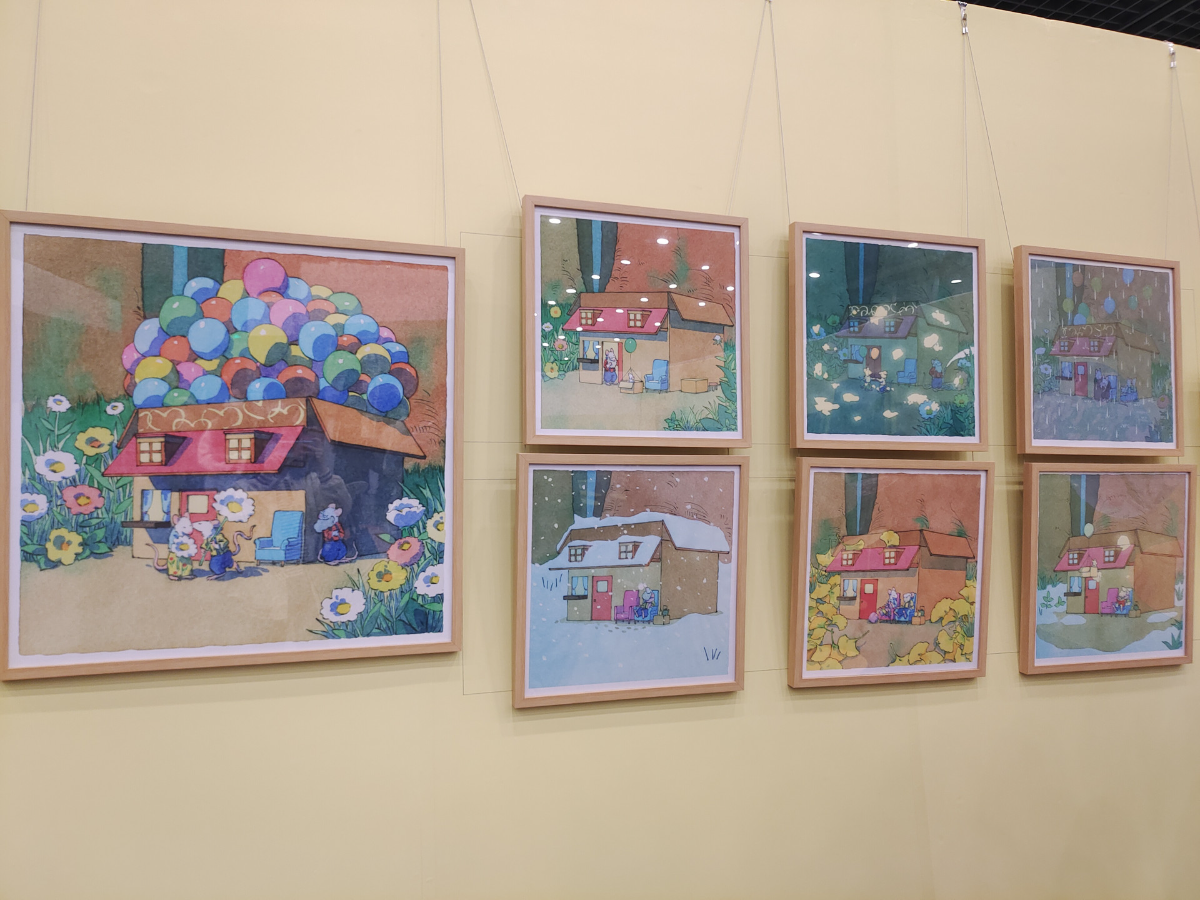 (Photo: Holly)
Silver Award winner Chen Dong said he was encouraged by the recognition of the judges. "I will create more illustration works based on local culture in the future."
Xu Bingyun and Wu Peiyan, winners of the "Understanding Guangzhou Special Award" of CIAC this year, said that CIAC was a great opportunity for them. "Many illustrators and illustration lovers came to the exhibition, and everyone was very enthusiastic in discussing each piece of work," said Xu, "We still plan to participate in the next CIAC."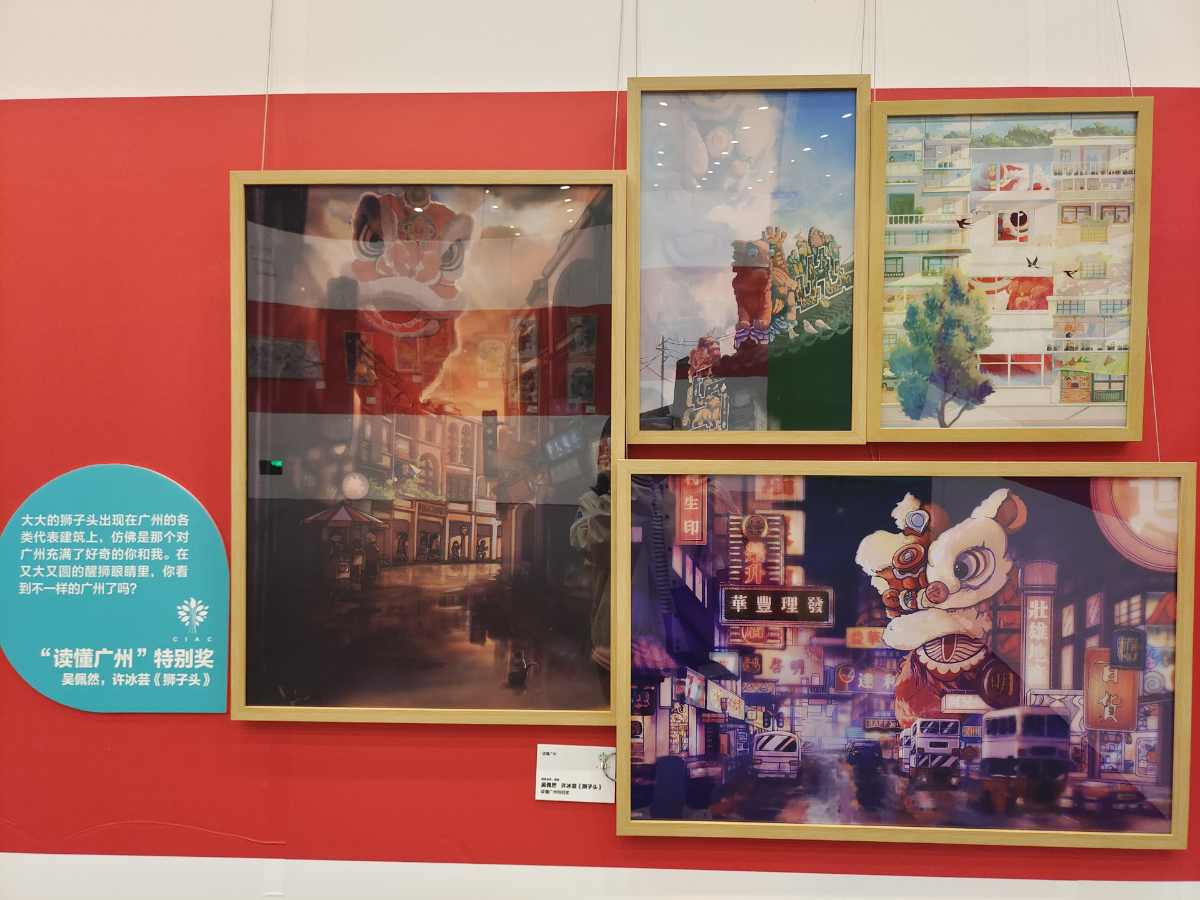 Xu Bingyun and Wu Peiyan's paintings (Photo: Holly)
A Geng, an associate professor of the Fine Arts College of Guangxi Arts Institute, is one of the judges of this event. "I am excited to see so many young illustrators full of creativity," she said, "I believe the illustration creation in our country will definitely get better and better."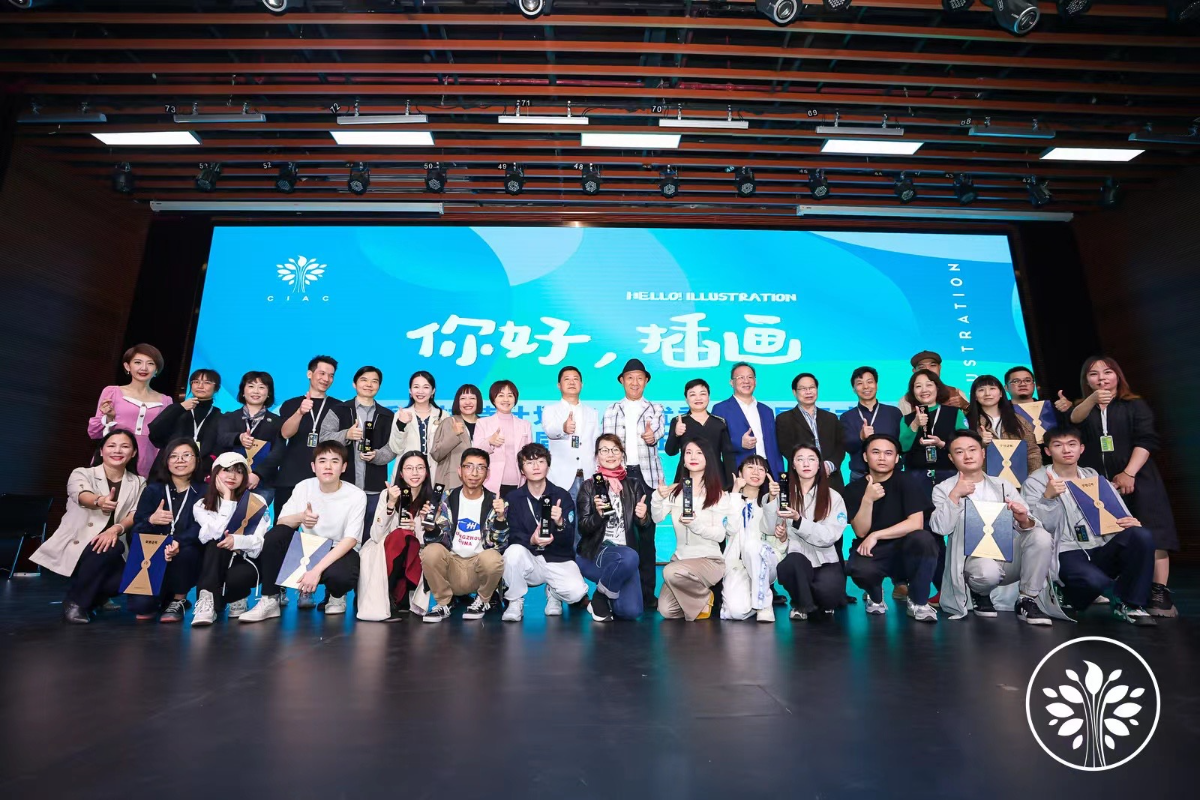 (Photo provided to GDToday)
Time: 9:00-17:30, Feb. 23 - Mar. 14 (closed on Wednesdays)
Venue: Basement floor, Guangzhou Library (广州图书馆负一层)
Add.: No. 4 Zhujiang Dong Road, Tianhe District, Guangzhou (广州市天河区珠江东路4号)
Nearest metro station: Take Metro Line 3 or 5, get off at the Zhujiang New Town Station, and use Exit C.
Author: Holly
Video editor: Axin
Editor: Wing, Nan, Monica, Jerry