Little New Year (Chinese: Xiaonian) falls on January 13 in Northern China and January 14 in Southern China this year. Starting from the Little New Year, people often stock up on necessary provisions for the Spring Festival.

Along with flowers and plants, people buy festival decorations and special Chinese New Year desserts and treats in Guangdong. In addition to shopping at major supermarkets, many Cantonese like to go to the local "Chinese New Year goods streets" to buy what they need. The festive atmosphere on these streets plays the "prelude" to the Chinese New Year.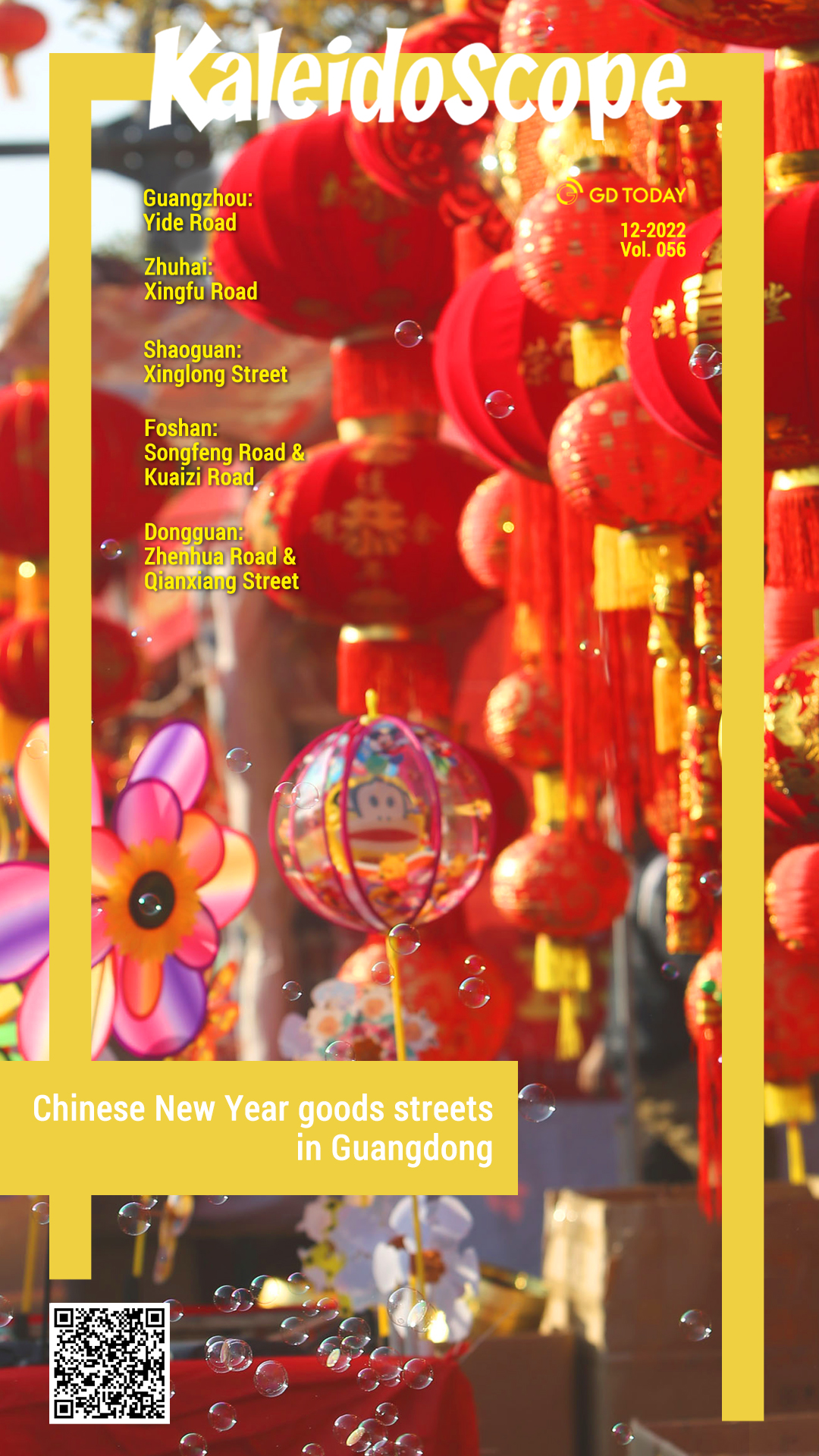 Guangzhou: Yide Road (一德路)
Yide Road, known as Guangzhou's Chinese New Year goods street, is one of the top places for locals to buy traditional New Year decorations such as Spring Festival couplets, lucky characters, Chinese knots, paper-cuttings, lanterns, and toys related to both the festival and the Chinese zodiac.
(Photo: Dong Tianjian/Nanfang Daily)

Meanwhile, Yide Road is also a famous "dried seafood street" in the city. On the 1,000-meter-long street, there are around 200 shops and 5 large indoor wholesale markets, selling more than 1,600 kinds of dried seafood. Many Guangzhou residents usually buy some abalone, shrimp, scallops, sea shells, sea cucumbers and the like to make a traditional Cantonese dish called poon choi (盆菜) for the reunion dinner.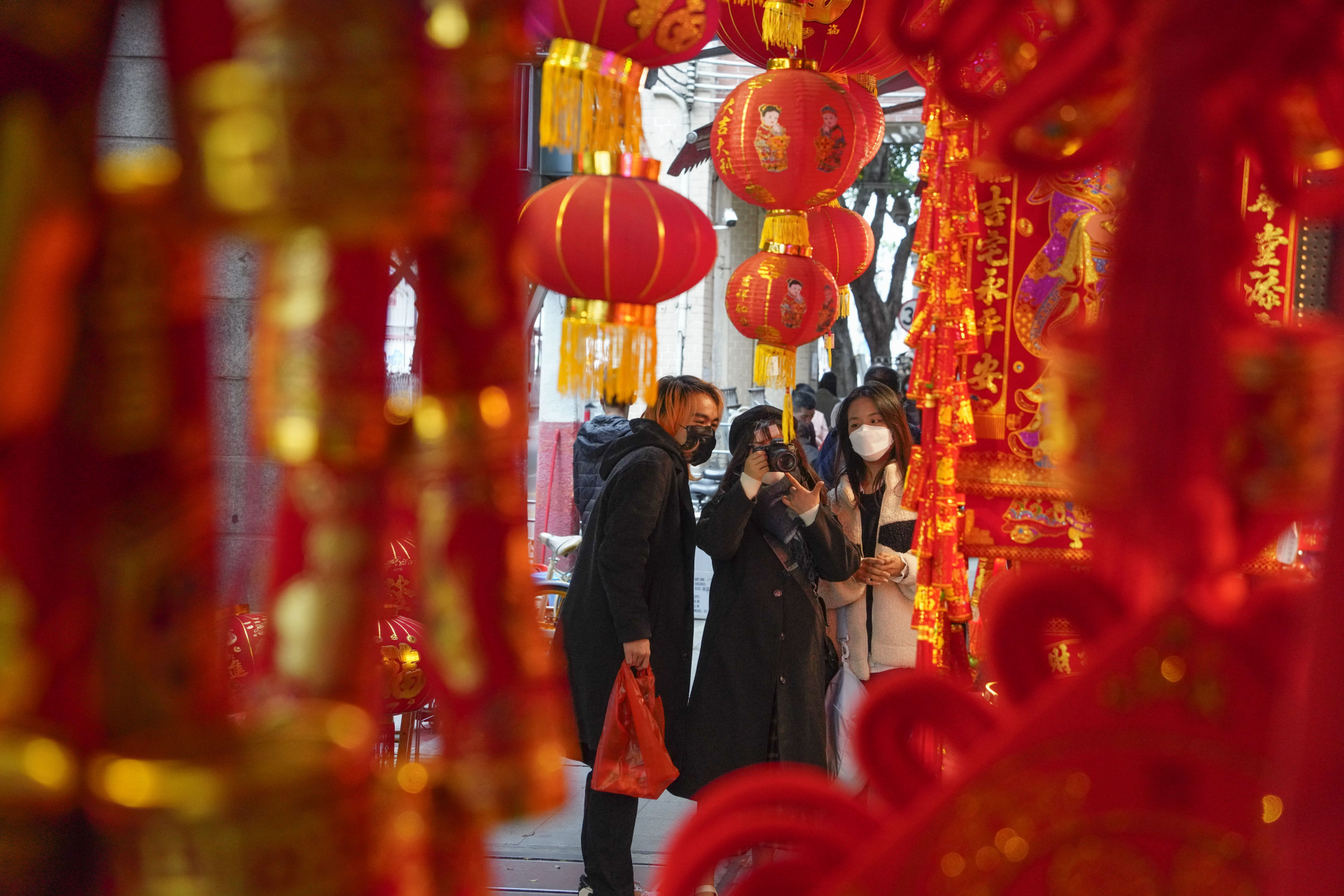 (Photo: Zhang Guanjun/Nanfang Daily)
Zhuhai: Xingfu Road (幸福路)
Xingfu (which means "happiness" in Chinese) Road is located in Xiangzhou District, Zhuhai. There are about ten New Year goods stores on the 100-meter-long street. Couplets, lanterns, and other red and golden festival decorations will decorate this street around the Spring Festival, lighting up the festive vibes of this "happiness" road.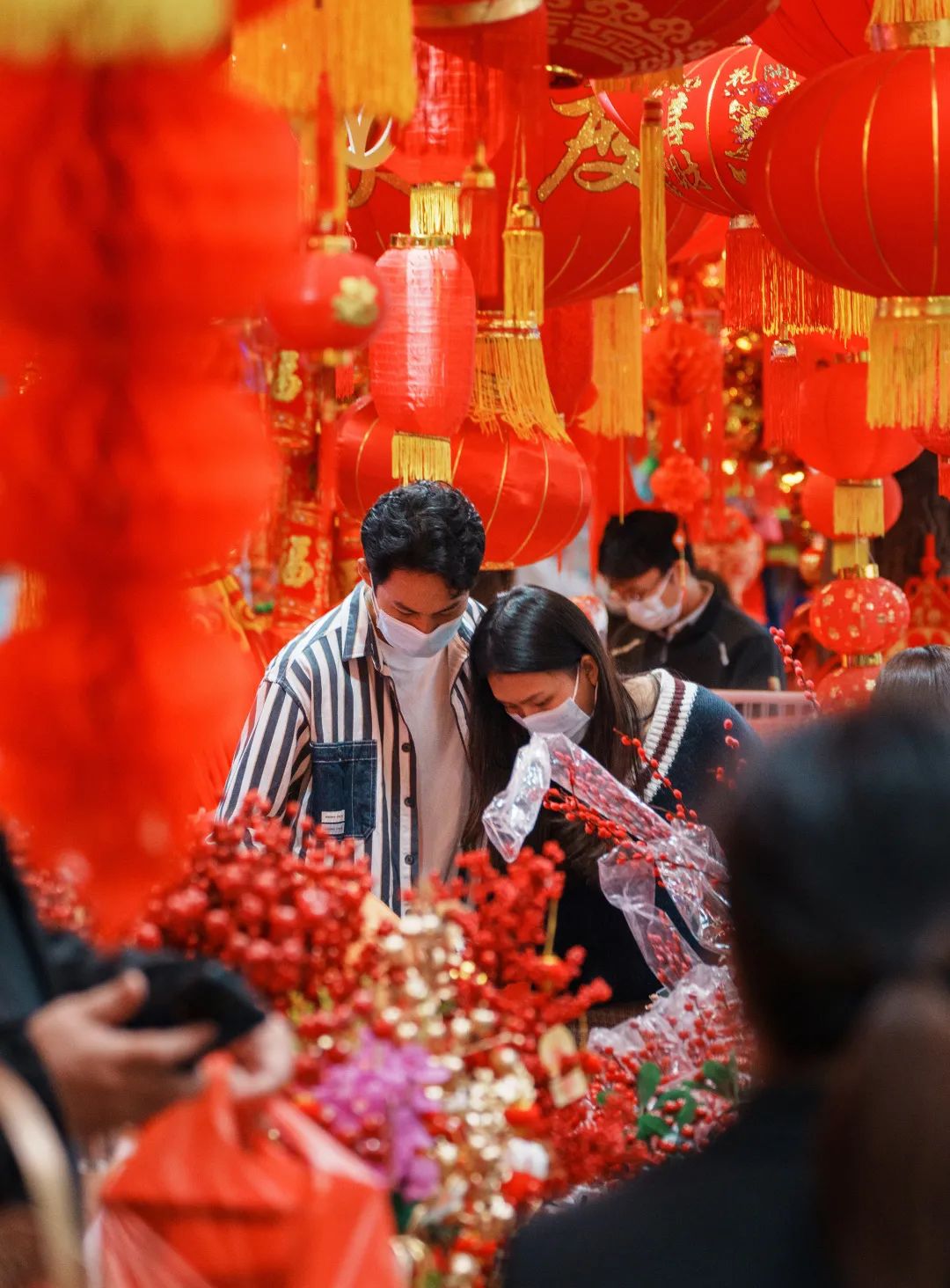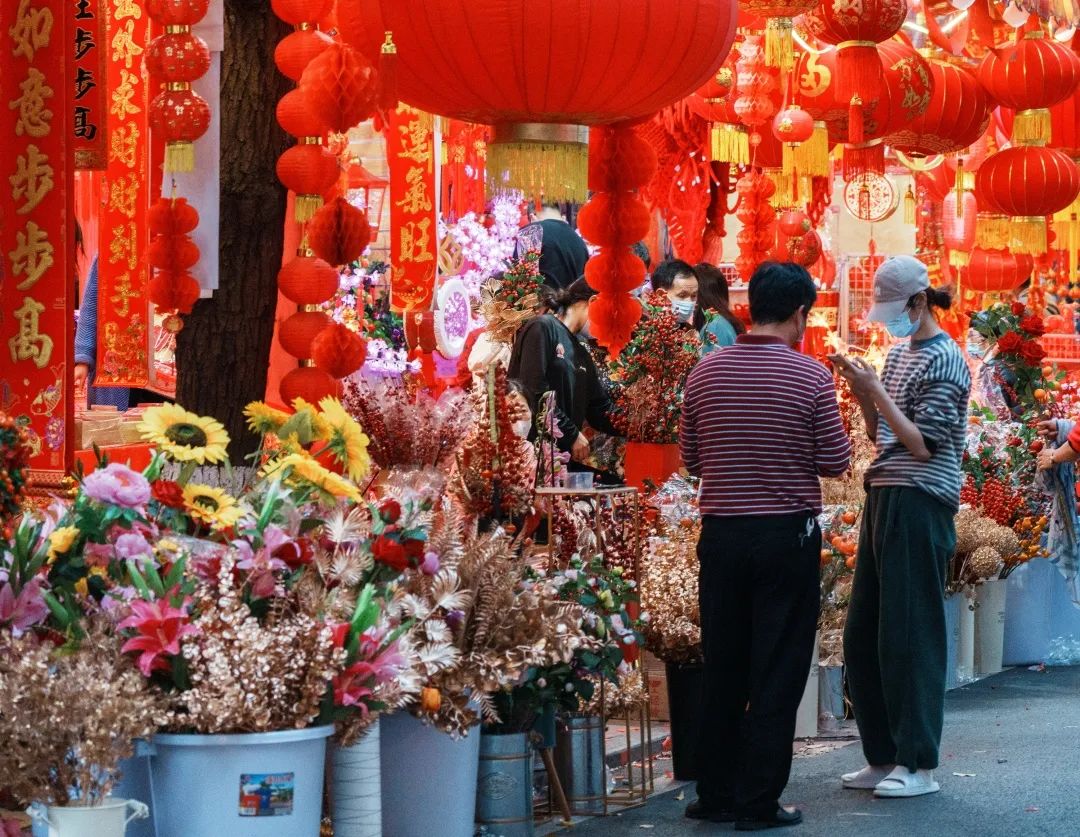 (Photo: Official Wechat account of Multi-Media Center of Zhuhai's Xiangzhou District)
Foshan: Songfeng Road&Kuaizi Road (松风路&快子路)
A strong New Year atmosphere has permeated the streets of Foshan. On Songfeng Road, traditional Chinese New Year goods such as lanterns, Chinese knots, and paper-cutting have already hit the store shelves, giving this old street a new look. In addition, the Spring Festival Flower Market will be held on Songfeng Road from January 17 to 21, where people can buy all kinds of flowers and Chinese New Year oranges.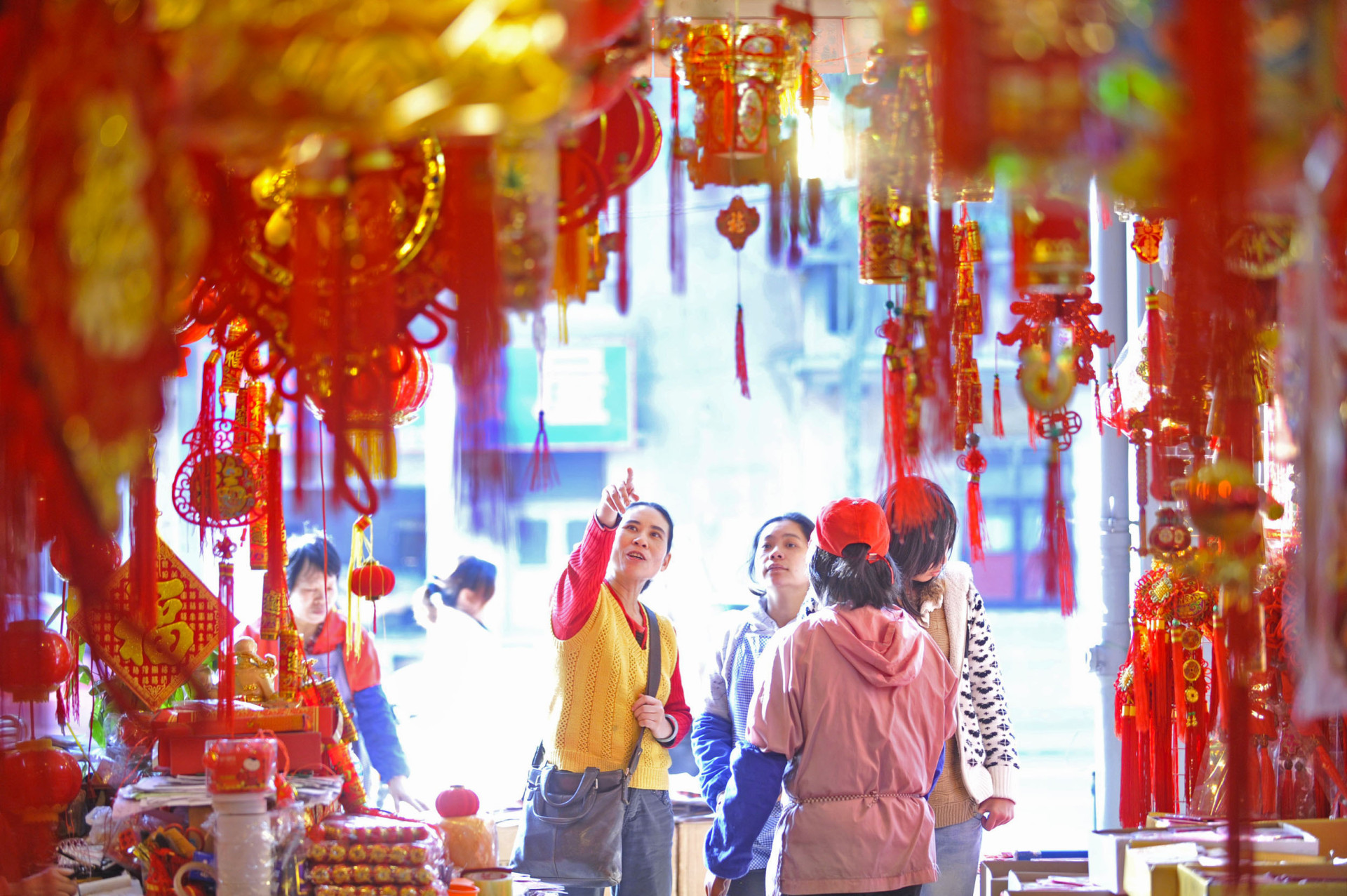 (Photo: Dai Jiaxin/Nanfang Daily)
Kuaizi Road, a street away from Songfeng Road, is also bustling with people. This is a well-known street for Fai Chun (挥春), a traditional decoration with lucky words or sentences written on it, including spring couplets and "Fu (福, which means good fortune or blessings)" characters. It is a New Year ritual for many Foshan residents to buy Fai Chun there.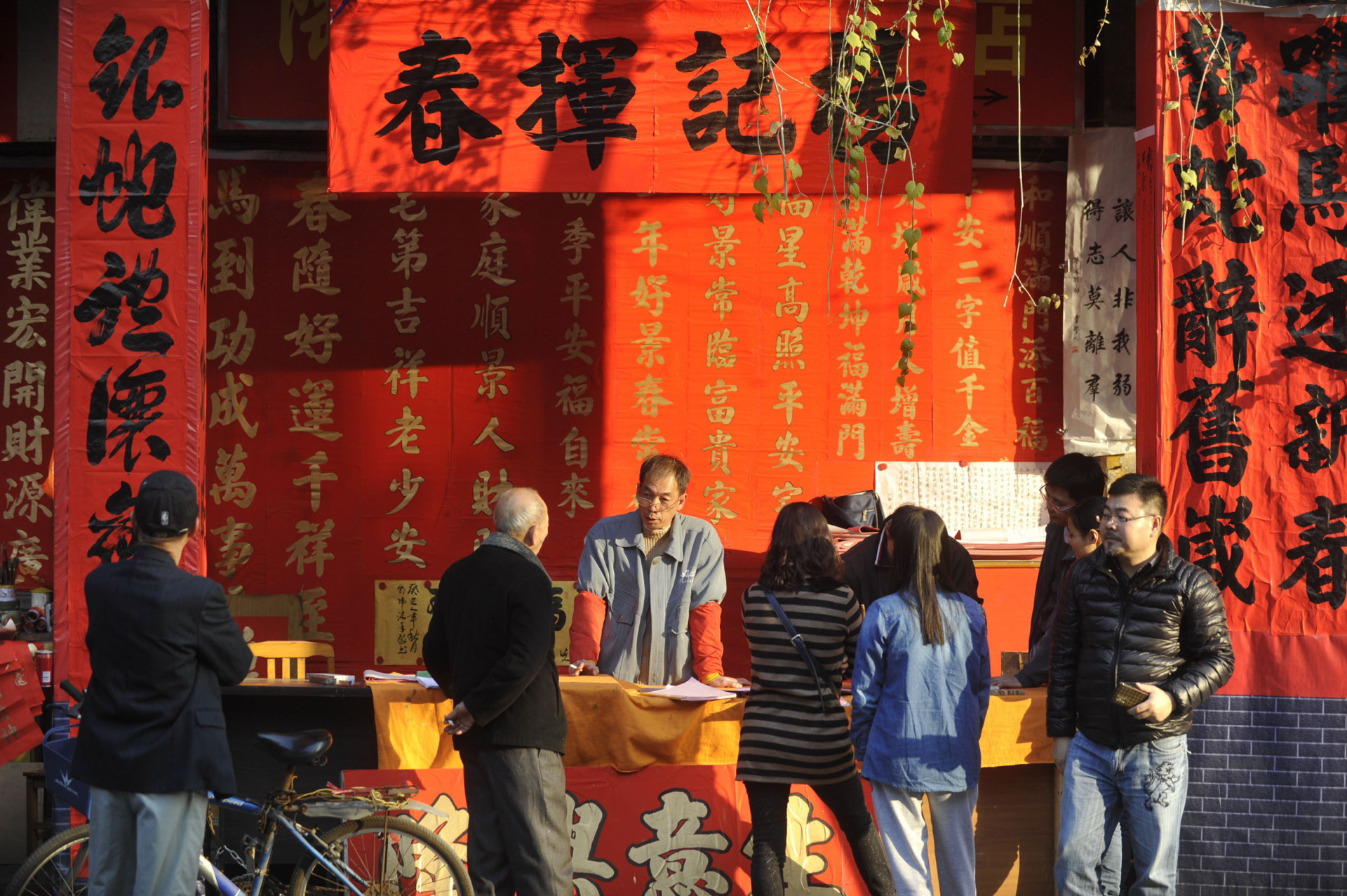 (Photo: Dai Jiaxin/Nanfang Daily)
Dongguan: Zhenhua Road&Qianxiang Street (振华路&千祥街)
As the Year of the Rabbit draws near, piles of candies and all kinds of Spring Festival ornaments in the stores on Dongguan's Zhenhua Road have sent festive vibes to residents. The candies, Spring Festival couplets, and the like here attract many consumers.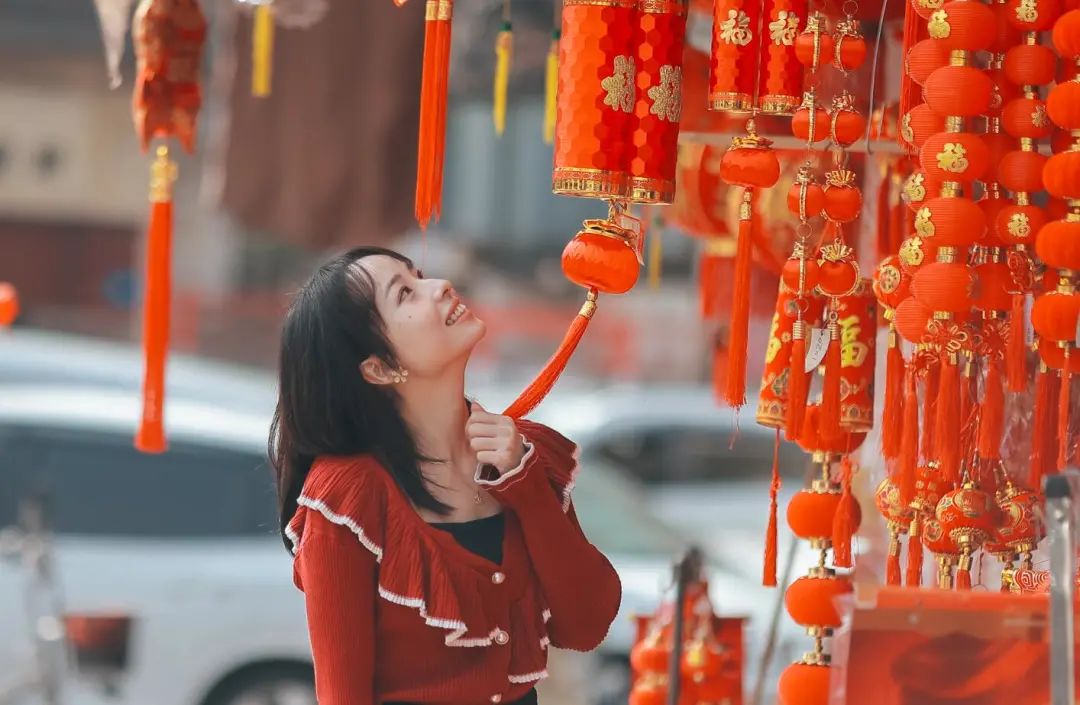 (Photo: Dongguan Daily)
Special Chinese New Year treats such as you jiao (油角) and dan san (蛋散) are also essential New Year goods in Dongguan, and Qianxiang Street is an ideal place to purchase them. Strolling on this street, you will notice a rich sweet smell, which represents the childhood memories of Dongguan people.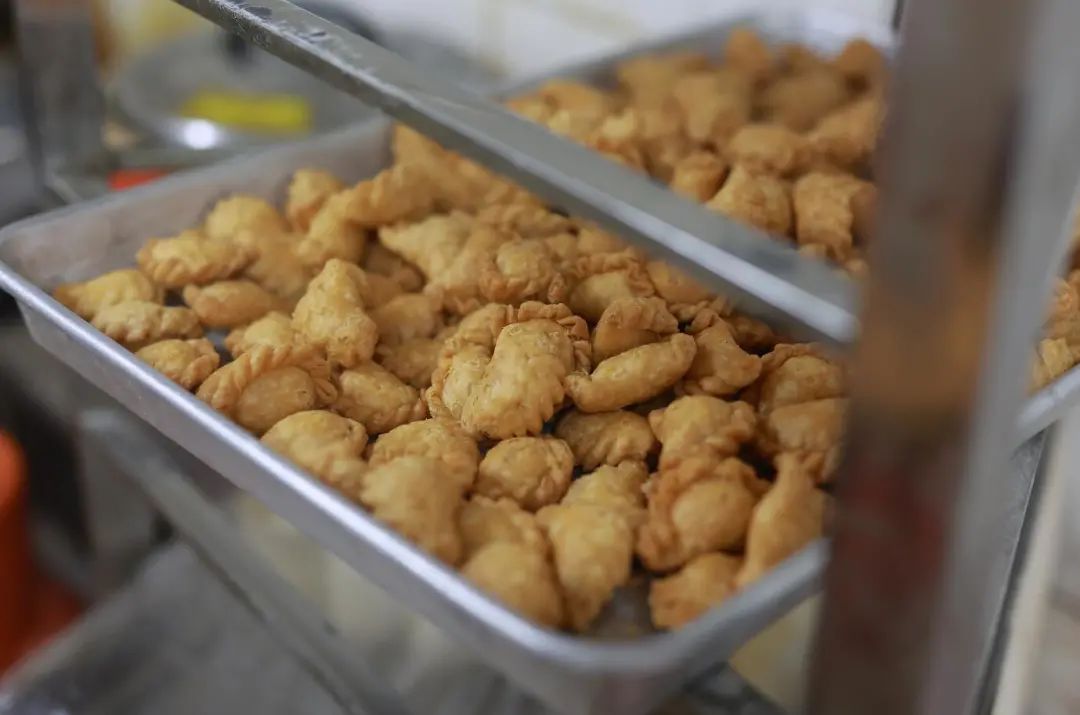 Photo: Dongguan Daily
Shaoguan: Xinglong street (兴隆街)
Zhenjiang District's Xinglong street and Jing lane nearby constitute a "dried food street" in Shaoguan. It's one of the must-visit places for Shaoguan people around the Spring Festival, as it brings together the agricultural speciality of the city, such as mushrooms, tea leaves, and dried fruits, so Xinglong Street is also known as "Donggu (shiitake mushroom) street" by the locals.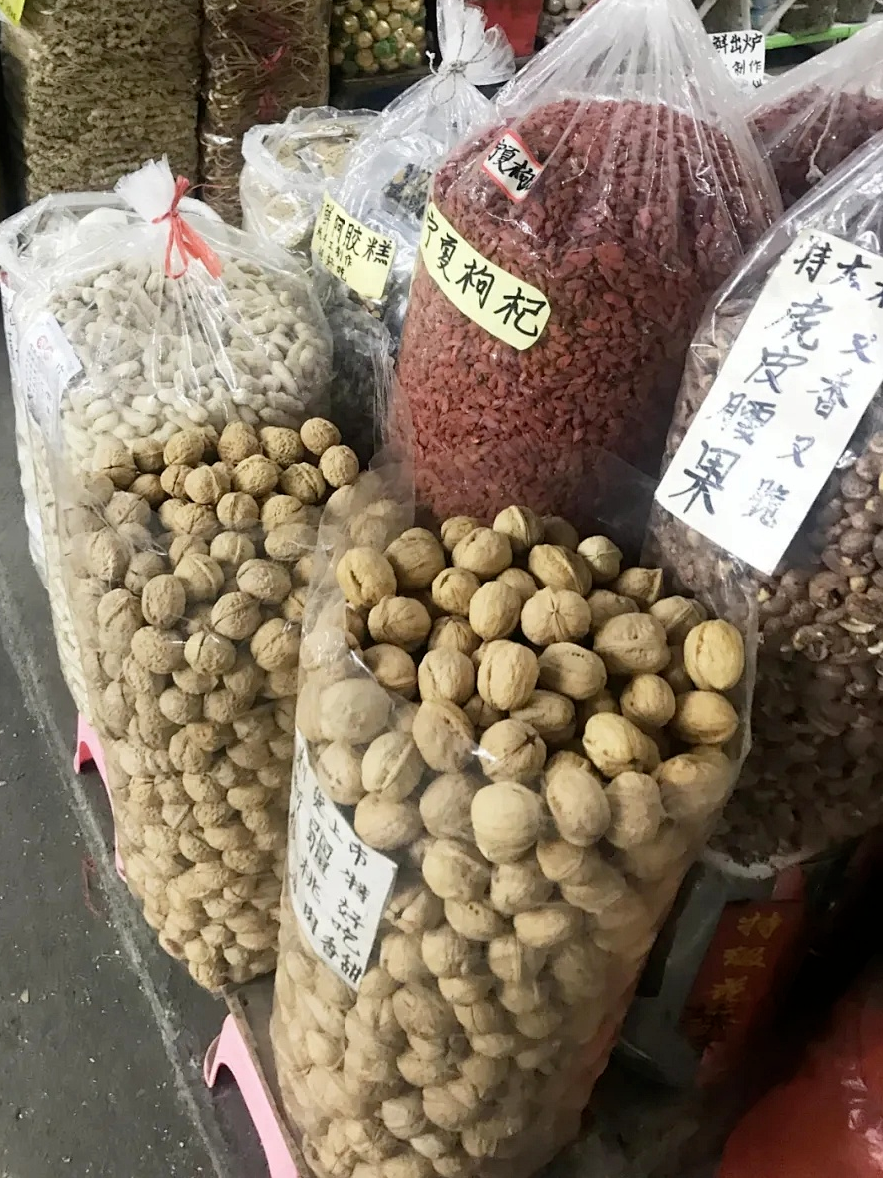 (Photo: Shaoguan Fabu)
At the close of every Chinese New Year, the stores on this street are always full of mushrooms, fungus, and tea leaves, hanging cured meat, sausages, and preserved duck, telling the people that the new year is coming.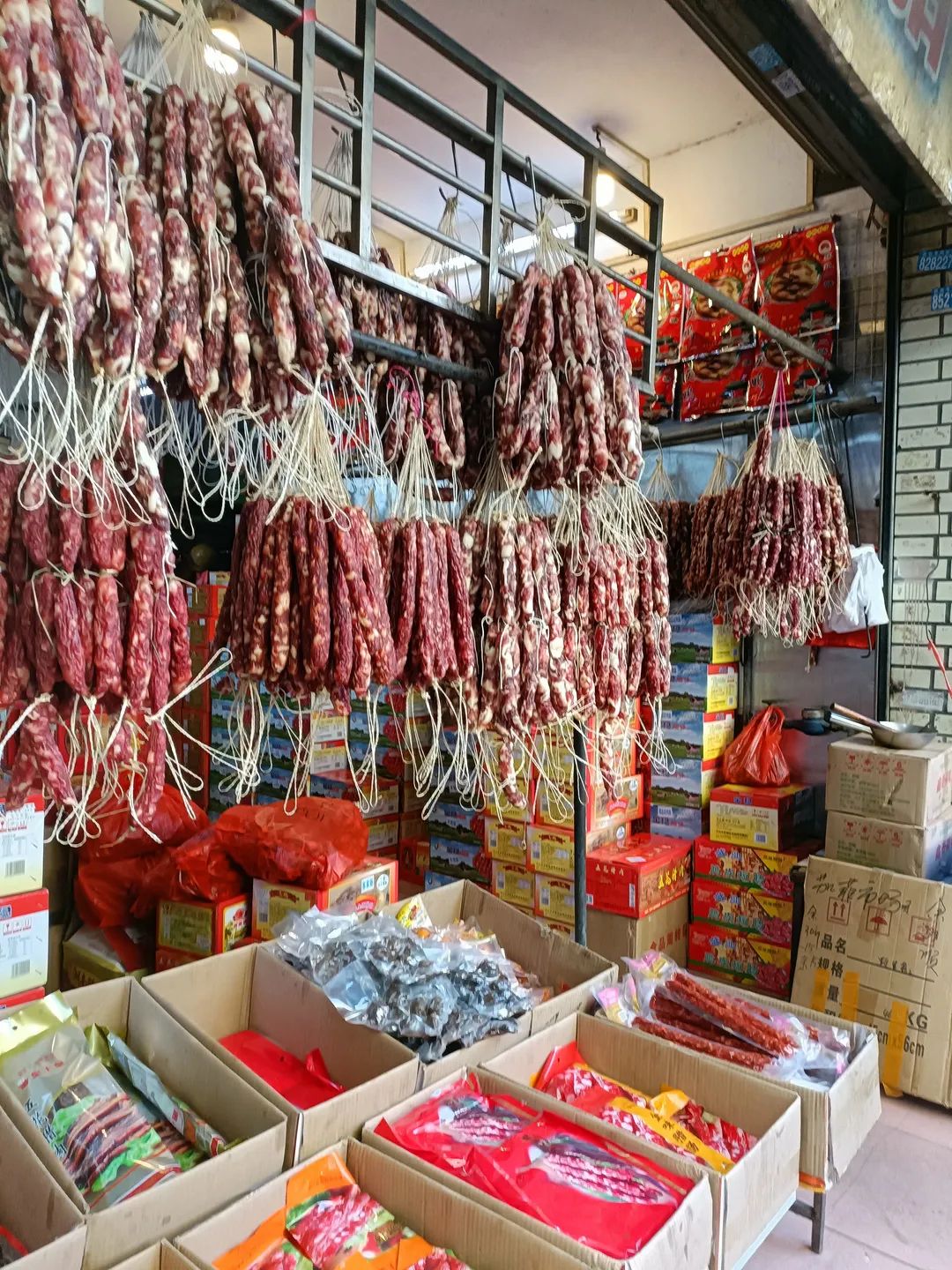 (Photo: Shaoguan Fabu)
Author: Holly, Crystal (intern)
Poster: Lu Lu
Editor: Wing, Nan, Monica, James