Many old streets in Guangdong preserve historic architecture, time-honored shops, as well as recreational venues, which become ideal places for tourists to experience local culture and the hustle and bustle.

Recently, Huizhou's Shuidong Street and Zhongshan's Sunwen West Road Historical and Cultural Block are listed in the second batch of national tourism and leisure blocks, bringing such ancient streets in Guangdong into the spotlight. Together with Guangzhou's Yongqing Fang and Chaozhou's Paifang Street selected last year, the province now has four blocks on the list.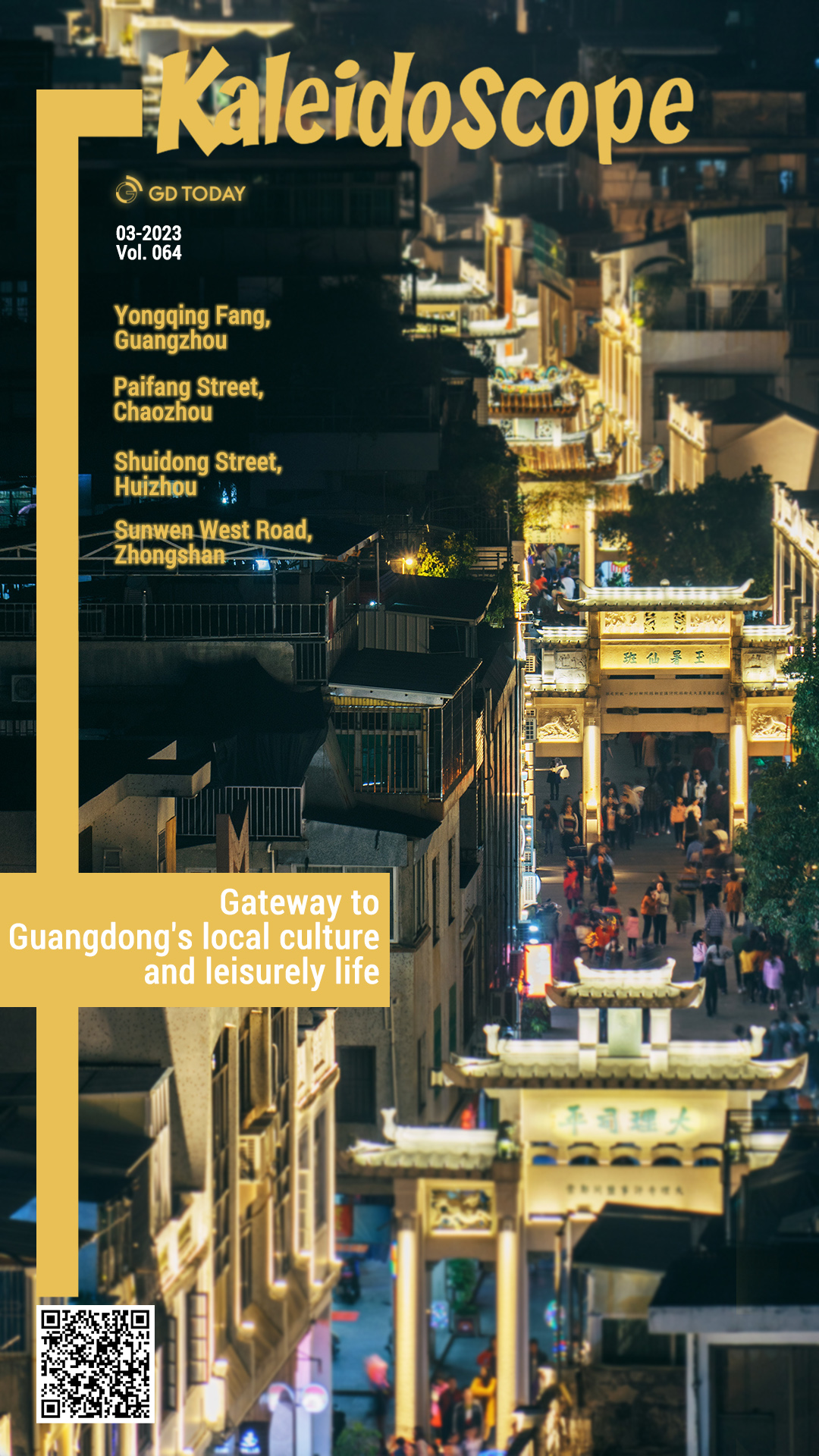 Yongqing Fang, Guangzhou (广州永庆坊)
Yongqing Fang, a renovation project combining both cultural heritage and modernity, sits right in the heart of Guangzhou's old town. It is a good place for residents and tourists to enjoy the picturesque scenery and to have a leisure walk.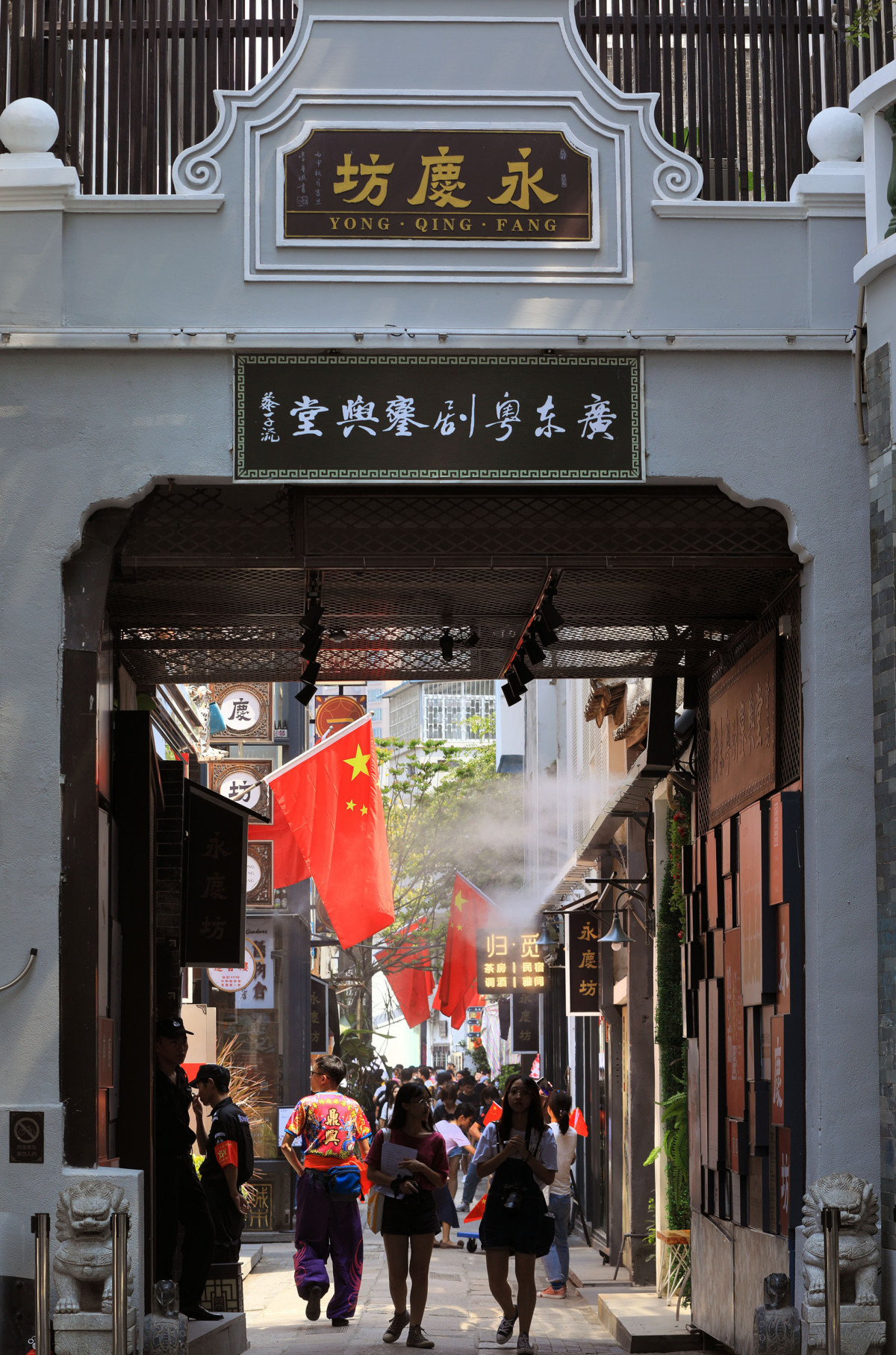 (Photo: Nanfang Daily/Wu Weihong)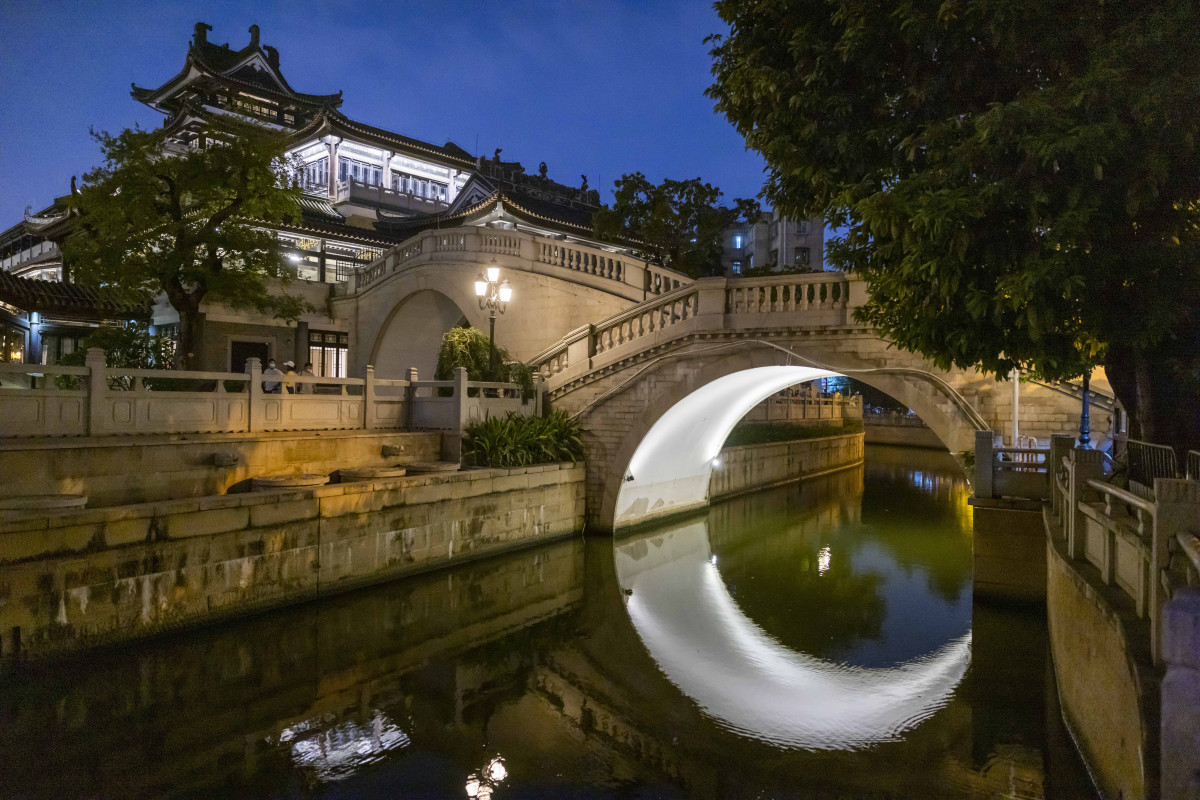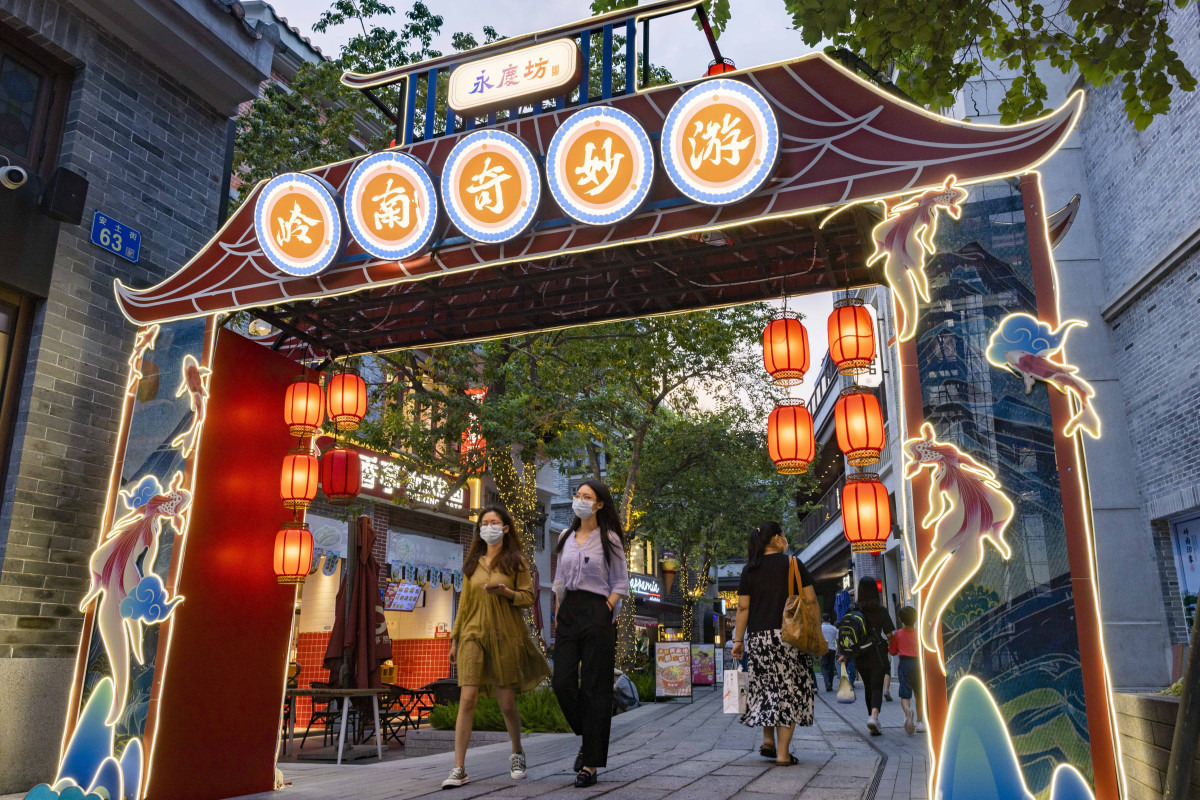 (Photo: Nanfang Daily/Liang Jucong)
The place boasts a Qilou building street with the longest history and an intangible cultural heritage block. Meanwhile, cultural venues such as artists' studios of intangible cultural heritage, Xiguan Mansions, and the Cantonese Opera Art Museum, as well as bookstores, cafes, home-stays, and stores of diverse fashion brands are also located there, attracting lots of young people to pay a visit.
Add.: No. 99, Enning Road, Liwan District, Guangzhou (广州市荔湾区恩宁路99号)
Paifang Street, Chaozhou (潮州牌坊街)
Paifang (Memorial Arch) is a traditional style of Chinese architectural arch or gateway structure, which is built to commend and commemorate celebrities and sages. Located in Xiangqiao district in the city of Chaozhou, Paifang Street has a 2-kilometers-long main road with 23 Paifangs and more than 700 cultural relic sites.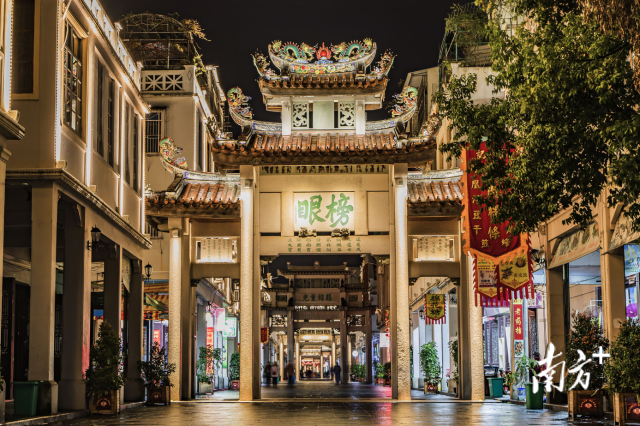 (Photo: Nanfang Plus)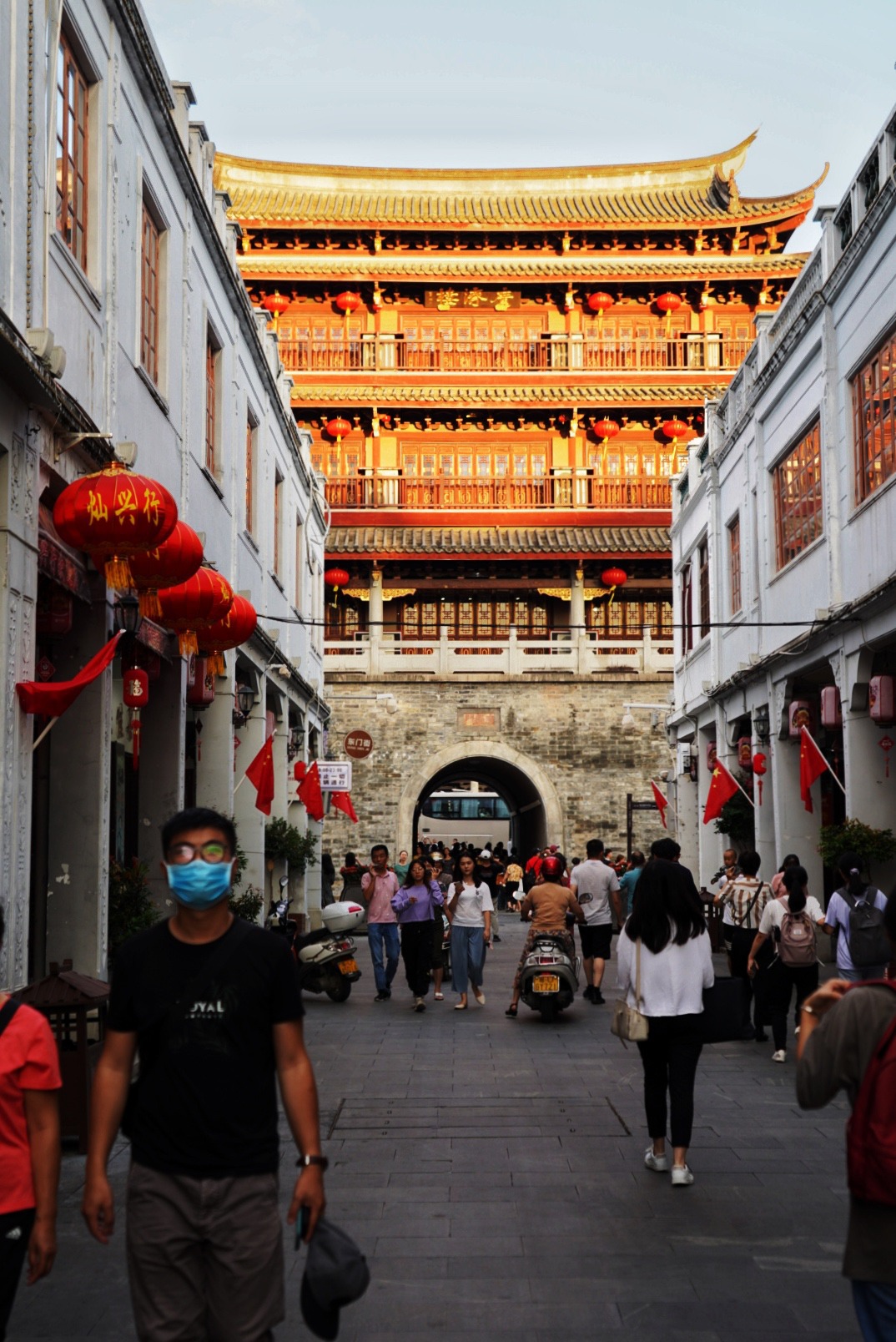 (Photo: Nanfang Daily/Xu Hao)
There are many intangible cultural heritage exhibition halls displaying Gongfu tea, wood carving, Chaozhou porcelain and so on, as well as craftsman studios, stylish homestays, and tea shops. Tourists can experience local folk customs and enjoy the most authentic Chaozhou lifestyle.
In addition, the street holds performances and exhibition tours regularly, such as Yingge Dance, Chaozhou gongs and drums, Buma dance, and Chaozhou Opera.
Add.: No. 663, Taiping Road, Qiangqiao District, Chaozhou (潮州市湘桥区太平路663号)
Related news: Chaozhou Paifang Street: an ancient street integrating Chinese and foreign styles
Shuidong Street, Huizhou (惠州水东街)
Shuidong Street is an old street with a thousand-meter Qilou building complex. It was once a prosperous trade center in the Dongjiang River basin, and Su Shi (also named Su Dongpo), a famous literate of the Northern Song Dynasty, also lived here for several years.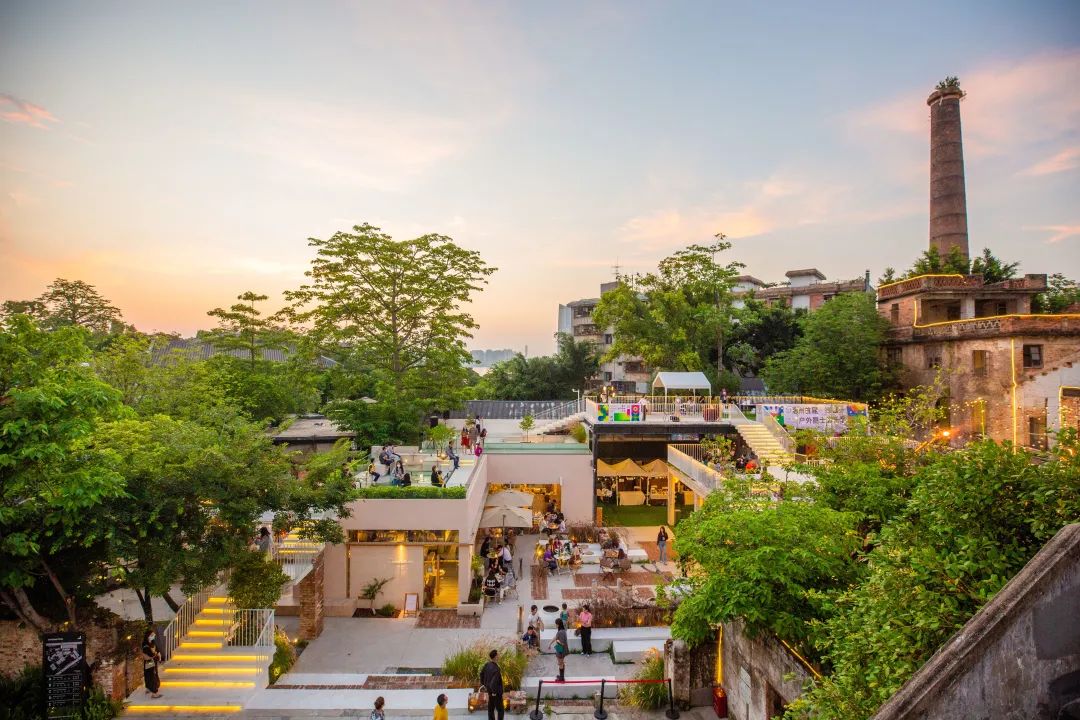 Photo: Huizhou Municipal Culture, Radio, Television, Tourism and Sports Bureau
There are 42 historical buildings such as Su Dongpo Ancestral Hall and Hejiang Building (Su Shi used to live in the building for about one year) in the district. In recent years, based on the cultural heritage and water resources, Shuidong Street has built a cultural commercial area and a waterfront leisure commercial area, where scatted cultural exhibitions, an electric music theater, restaurants, homestays, and handicraft shops.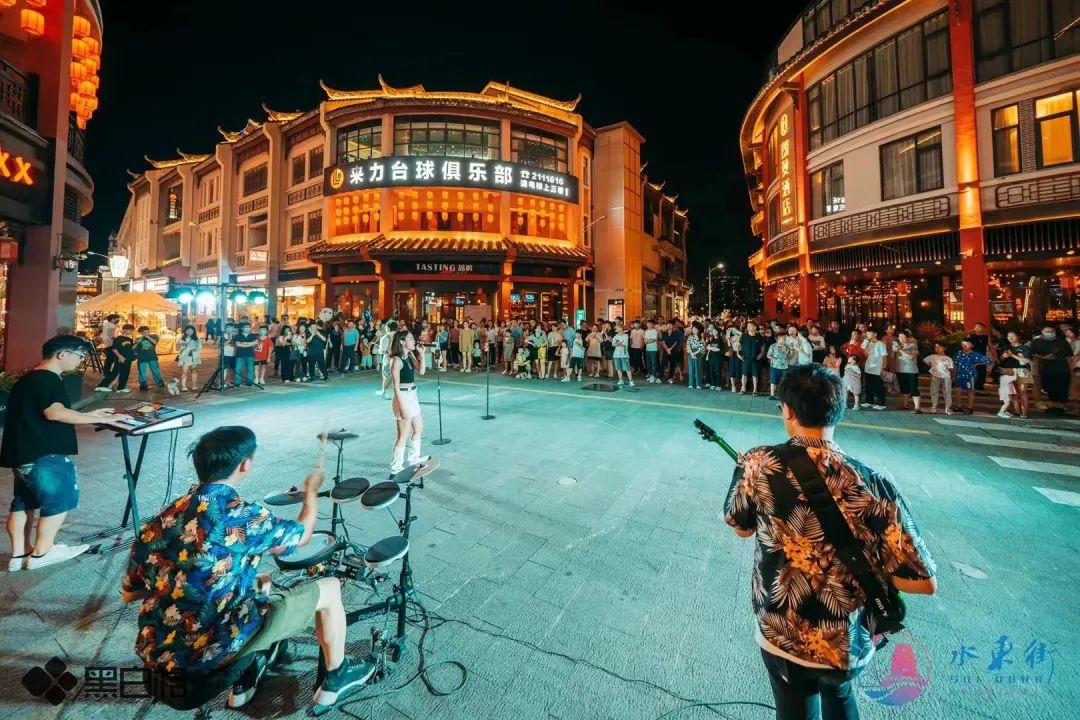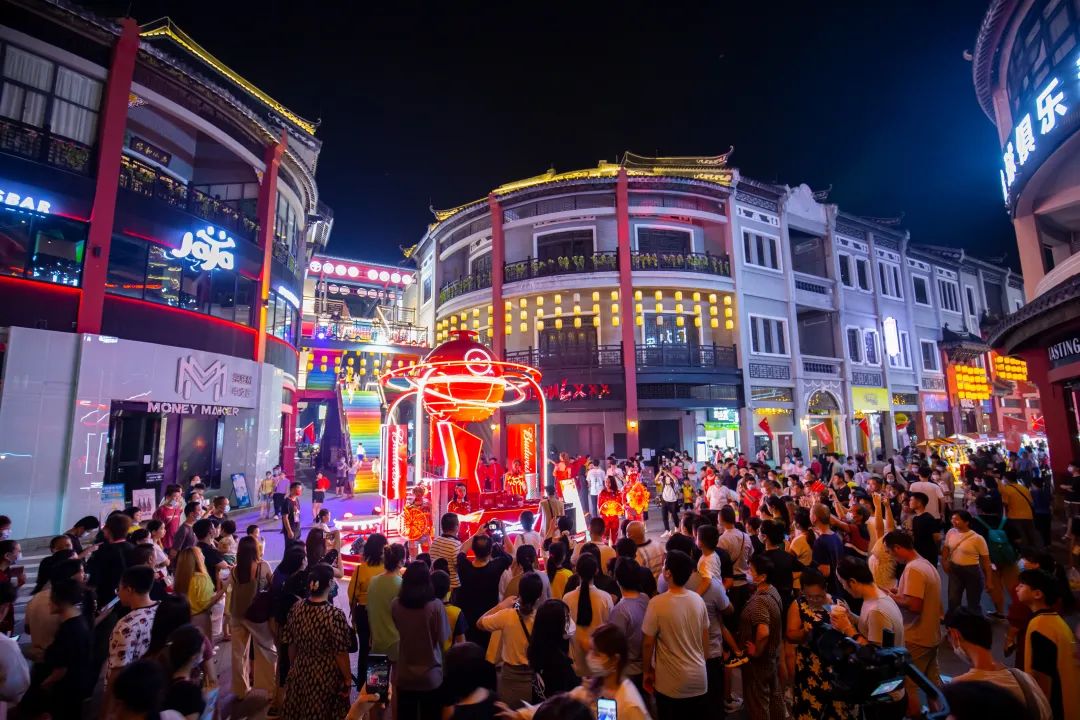 Photo: Huizhou Municipal Culture, Radio, Television, Tourism and Sports Bureau
Furthermore, the "Dongjiang River Cruise" was reopened this year, and the pier is set on Shuidong Street. The public can enjoy the night scenery along the river.

Add.: Qiaodong Subdistrict, Huicheng District, Huizhou (惠州市惠城区桥东街道)
Sunwen West Road, Zhongshan (中山孙文西路)
Sunwen West Road is a century-old street located in the Shiqi Subdistrict of Zhongshan. It was named in honor of the country's revolutionary leader Sun Yat-sen (also named Sun Wen) in 1925. In 1998, it was given a face-lift and became the Sunwen West Road Historical and Cultural Block.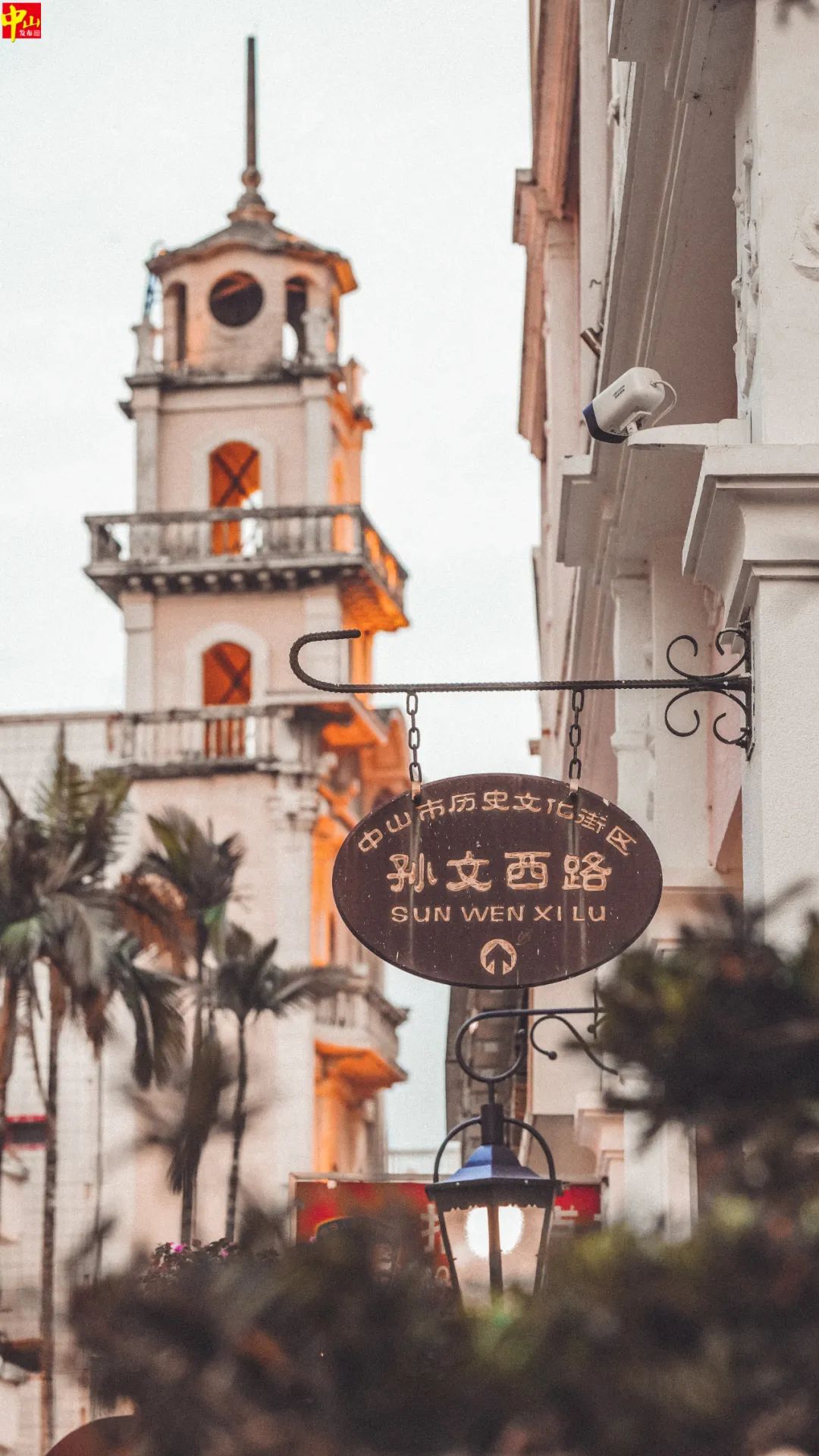 (Photo: Zhongshan Fabu)
With a length of 529 meters and over 130 stores, Sunwen West Road is the first commercial pedestrian street in Zhongshan. Locally called "the most beautiful street in Zhongshan", there are many "Nanyang-style buildings" that blend European style with the style of Lingnan Qilou buildings. You can still see the exquisite wood carvings and lime sculptures embedded in them.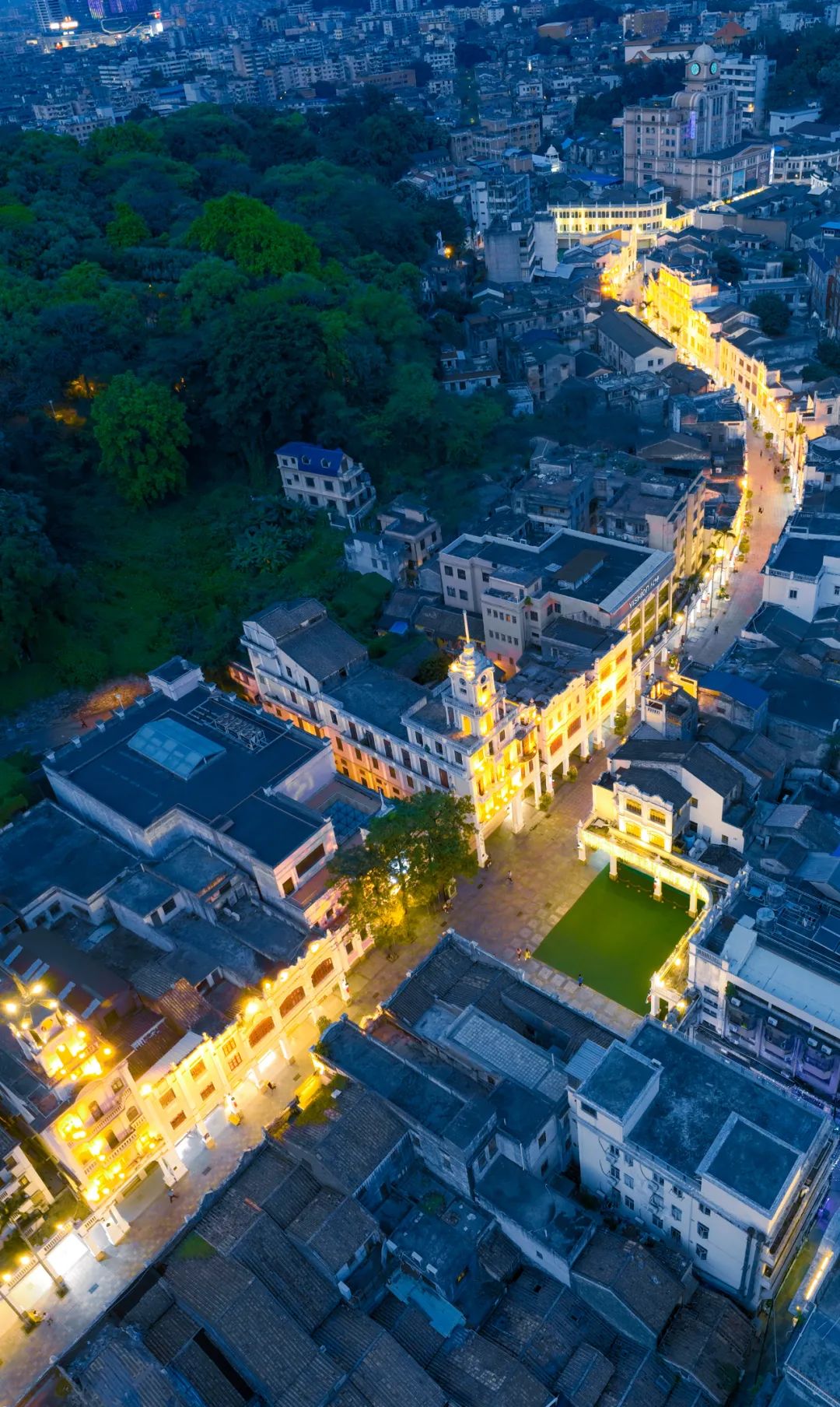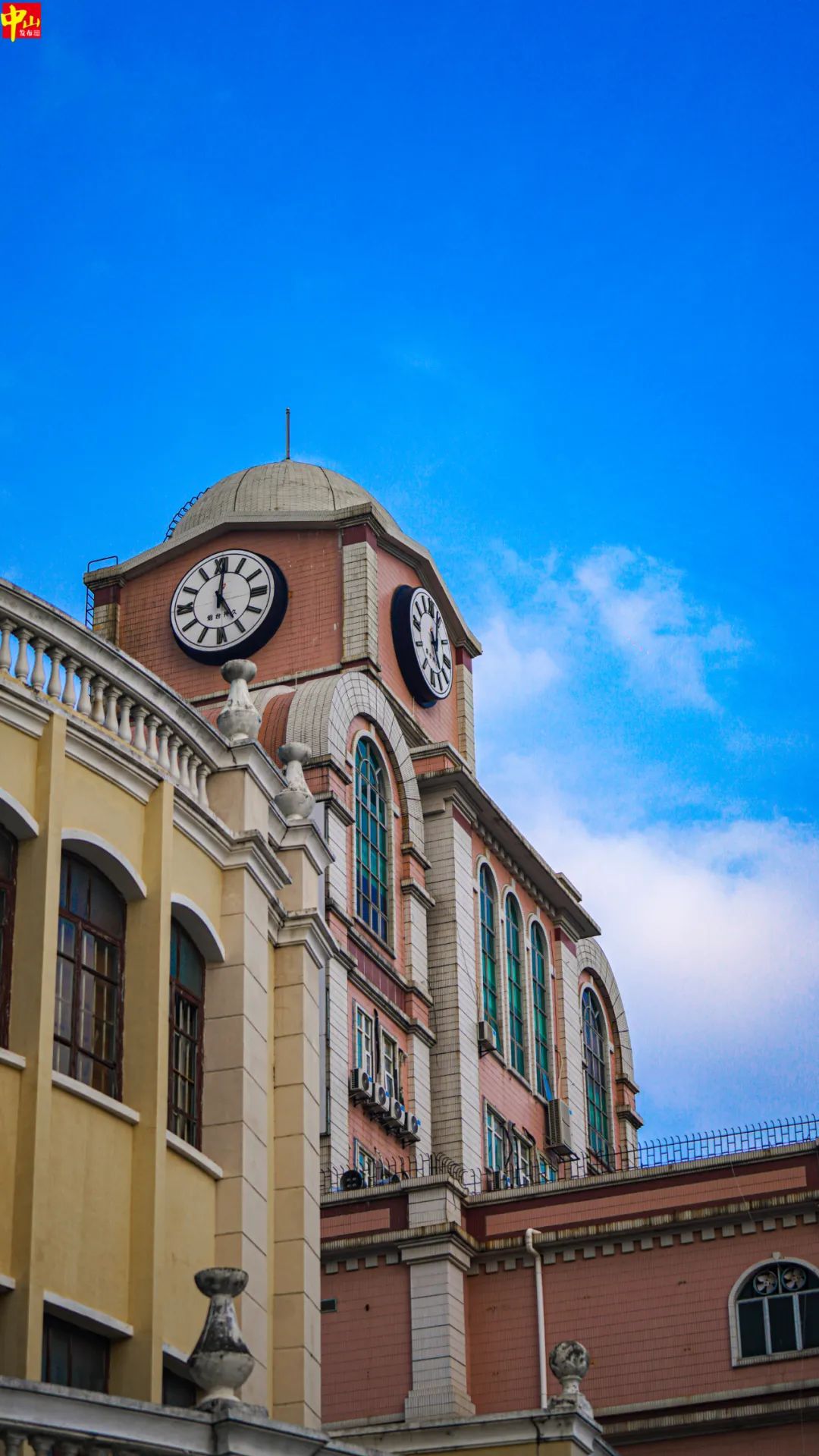 (Photo: Zhongshan Fabu)
At a cultural square in the pedestrian street, folk performances, acrobatic performances, opera singing and lantern riddle quiz activities, and large-scale promotional activities are often held. Residents can also enjoy street performances every night, mainly on guitars, guzheng, electric piano, saxophone, and other instruments.

Add: Shiqi Subdistrict, Zhongshan (中山市石岐街道)
Author: Holly
Poster: Lu Lu
Editor: Steven, Monica, Jerry