"It is very clear at this moment that democracy is weakened from the inside by all kinds of tendencies," said Yves Leterme, former Prime Minister of the Kingdom of Belgium. "We see populism. We see the lack of performance efficiency, the lack of delivery in terms of good policies."
In a time when democracy in the West is clouded by all these problems, the Biden Administration decided to hold two Summits for Democracy, one of which is about to kick off on December 9. Neither China nor Russia are on the participant list.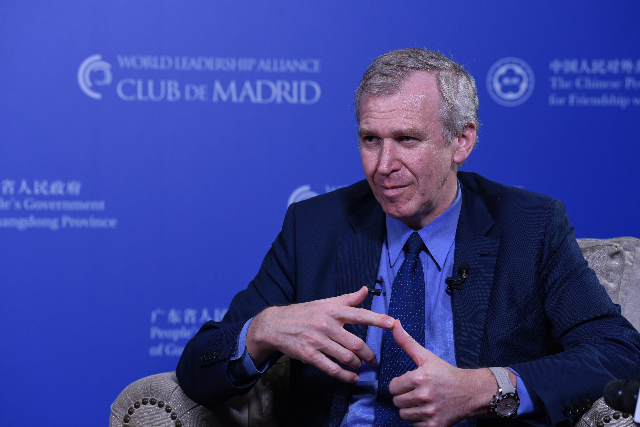 Yves Leterme at 2019 Imperial Springs International Forum
"It should not be used as a tool of aggression towards countries where there are other kinds of democracy or other kinds of governance," Leterme pointed out when talking about the Summit, where Belgium is one of the 111 participant countries.
According to Leterme, people, in western countries, "lose their trust in the way democratic governance is deployed at this moment", while Chinese nation has made every effort to create and maintain social cohesion.
"It is very clear that Chinese leadership has a very strong support by citizens, not least because it is delivering progress, social economic progress and a better future for Chinese citizens." In Leterme's view, such support of people provides the very legitimacy for a country's leadership.
He believes that western democracy and Chinese democracy are not completely opposed to each other. As Chinese Assistant Minister of Foreign Affairs Hua Chunying said, democracy should not be US-made Coca-Cola that tastes the same everywhere in the world. There is not a fixed model for democracy.
Democracy is not about sitting together and pointing fingers at third countries. "We have to see how the one can continue to stick to the values of democracy, which means that people have to see their own future," said Leterme.
Author | Lydia Liu
Photo | Steven Yuen
Editor | Keane, Jerry