The Greater Bay Science Forum 2021 was held in Guangzhou from December 11 to 13. The question was asked: since COVID-19 pandemic has lasted for about two years, how can we fight the virus and return to normalization as soon as possible?
Zhong Nanshan, Academician of Chinese Academy of Engineering, proposed three points in his speech at the forum: First, whole population vaccination to build up herd immunity. Second, regular prevention and control down to the community level. Third, therapeutic drug research and manufacture, such as antibodies, small molecule compounds, Molnupiravir, and Paxlovid.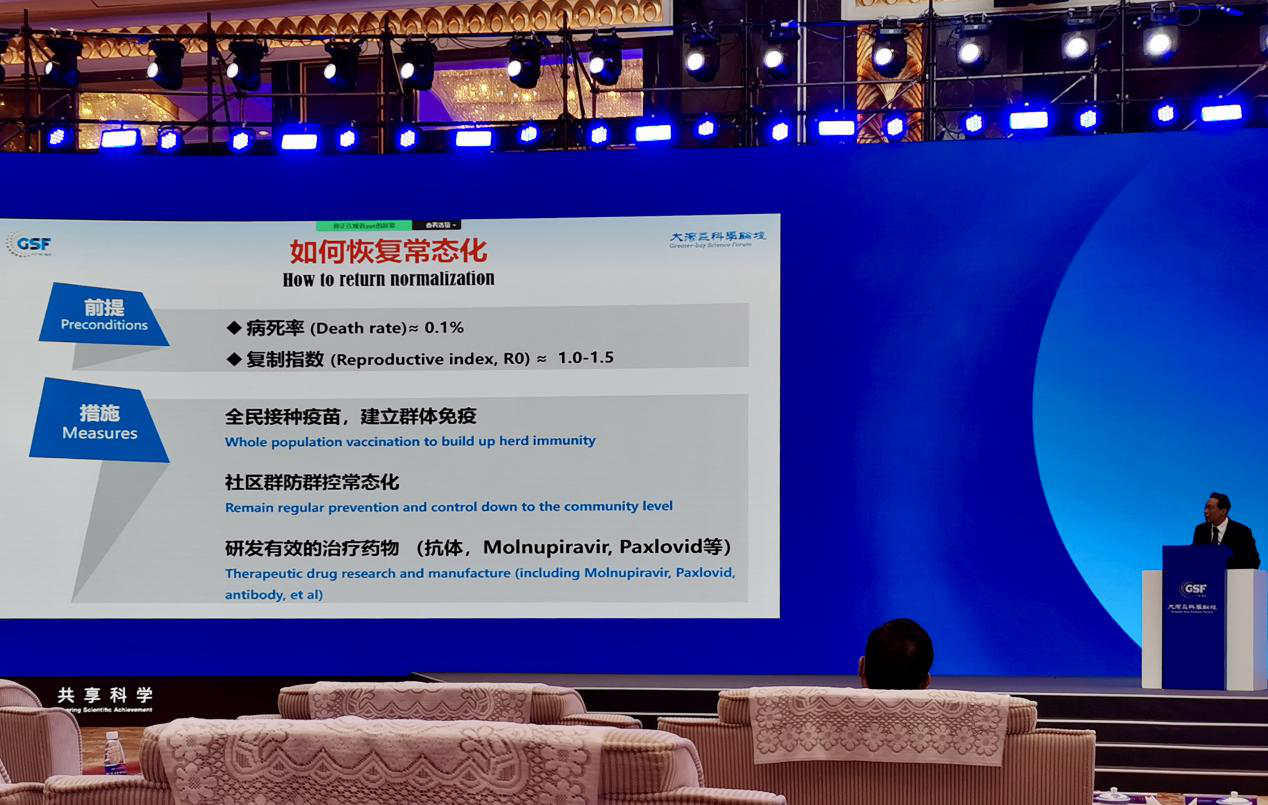 (Photo: newsgd.com)
"No country is safe until all countries are safe", Zhong Nanshan stressed. Both origin tracking and epidemic control need solidarity and cooperation of every country as well as the technology.
"The biggest problem facing the world is that six months after vaccination, the effect has declined, what should we do?" Zhong argued new vaccines should be developed and now multiple types of vaccines in China are progressing.
In addition, booster shots should be promoted. Currently, 80 to 90% of people in China has received inactivated virus vaccine, on top of this an extra dose of booster shot is needed; mRNA vaccine, protein vaccine and adenovirus vaccine are all in experimental stages.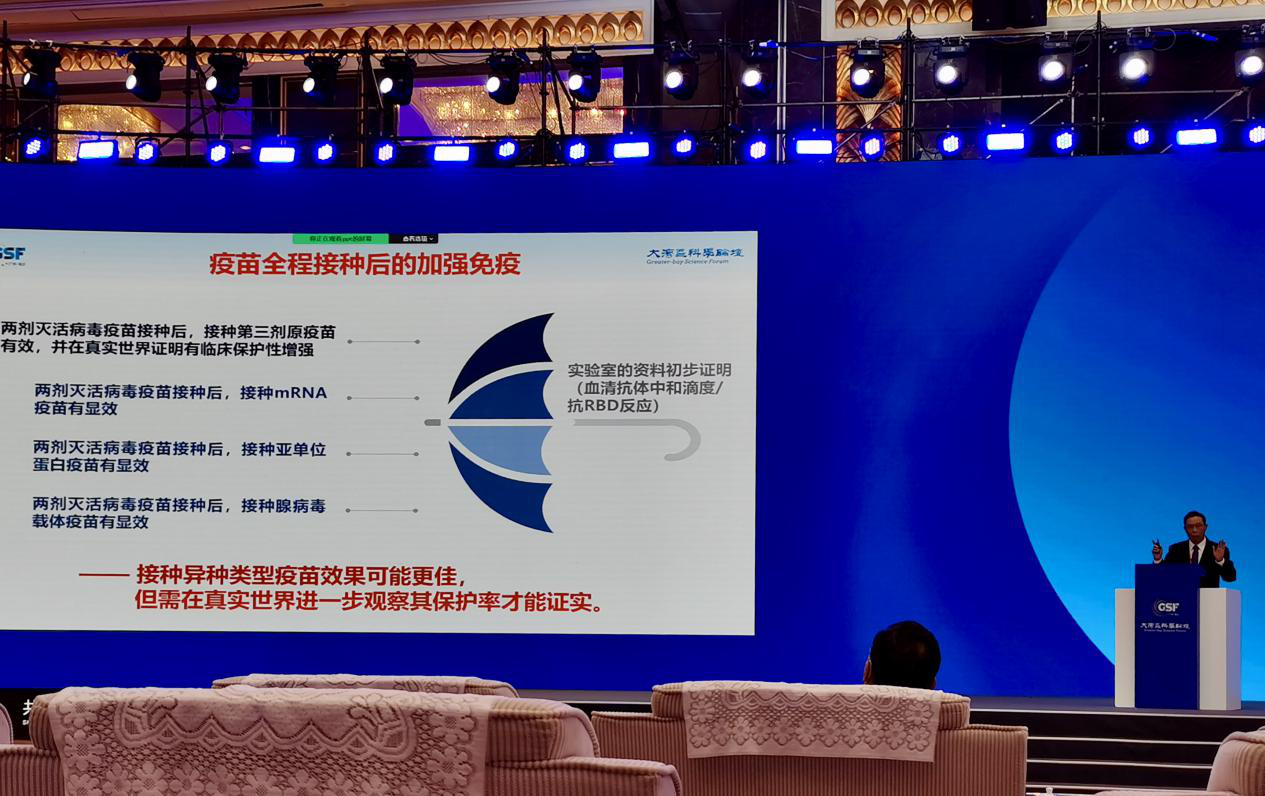 (Photo: newsgd.com)
The top epidemiologist revealed that laboratory data initially proved that an extra dose of the original vaccine following whole virus inactivated vaccines is effective, and is proven to have clinical protective enhancement in the real world. Meanwhile, heterologous vaccines may be more effective, but further observation of their real-world protection rate is needed for confirmation.
He added that according to WHO report, there are four types of responses against COVID-19 in the world: A is aggressive containment; S is suppression; M is mitigation; and N is no substantial strategies, which is adopted by some countries. China's current strategy is to clear COVID-19 infections in a timely manner.
"China had an infection spike from February to March in 2020, and after a month the cumulative number of infections per day dropped. After 20 months, the number of cases increased by around 40,000 to a total of over 120,000, which is much less than that in some countries in a day. This has allowed us to enter a phase of relative stability to redevelop our economy." Zhong Nanshan said.
Zhong said that many countries noticed Omicron variant very early and took measures when a dozen cases were found. Some countries have stricter control measures, which shows that the world has gradually realized that China's approach is right over these two years.
Author | Huang Yanting (intern), Hannah
Editor | Keane, Jerry