"The Guangdong-Hong Kong-Macao Greater Bay Area (GBA) is a perfect example of coordinated development. It's where Hong Kong's world-class competence and professionalism can make a powerful combination with Guangdong's capacity to mobilize resources," said Robert Lawrence Kuhn, Chairman of the US-based Kuhn Foundation, to GDToday during a recent interview hosted by the "Understanding China·Greater Bay Area Dialogue".
The dialogue was held in Guangzhou from April 18 to 20, where Global dignitaries as well as representatives from international organizations and multinational corporations gathered and exchanged their perspectives on Chinese modernization and the development of the GBA. GDToday is one of the media sponsors.
In Kuhn's view, to further modernize the region, Guangdong, Hong Kong and Macao need to develop new strategic positioning and become a base for innovative talents who can be devoted to the development of new industries including next generation IT, biotech, high-end equipment manufacturing, new materials, and creative culture.
"The targets are clear in the Outline Development Plan for the GBA, which is to achieve industrial transformation and move up the value chain with new technologies, branding and services," Kuhn said.
"GBA cooperation is also focusing on how to build sustainable development, so it's more environmentally friendly," Lina Alexandra, Head of Department of International Relations at the Jakarta-based Center for Strategic and International Studies, told GDToday in an exclusive interview on April 19.
"GBA's pursuit of green economy is in line with Indonesia's development vision. For example, our government has been looking for further cooperation with China and other countries in developing electric vehicle production bases," Alexandra elaborated.
She welcomed GBA's efforts to expand opening-up and international cooperation, slamming the nationalistic sentiment worldwide which considers cooperation with other nations as a threat to national security.
"You cannot blame the other for the problem that you have. A country has to build the social and economic resilience it needs in international cooperation," Alexandra noted.
She told GDToday that through collaboration with China under the Belt and Road Initiative and Global Development Initiative, Southeast Asian countries have been able to tap the approaches China takes to modernize itself.
"The key for me going forward is to understand what has worked in Chinese modernization, why it has worked, and very importantly, where else it can be applied, because one of the important aspects of Chinese modernization is that things are done in accordance with local conditions," said David Ferguson, Honorary Chief English Editor of China's Foreign Languages Press.
He took Guangdong as an example. "The province has been one of the leaders of Chinese modernization since the start of reform and opening-up. It is one of the most important places in China where you will learn how to transform rural poverty into modern high-tech industrial success," Ferguson said.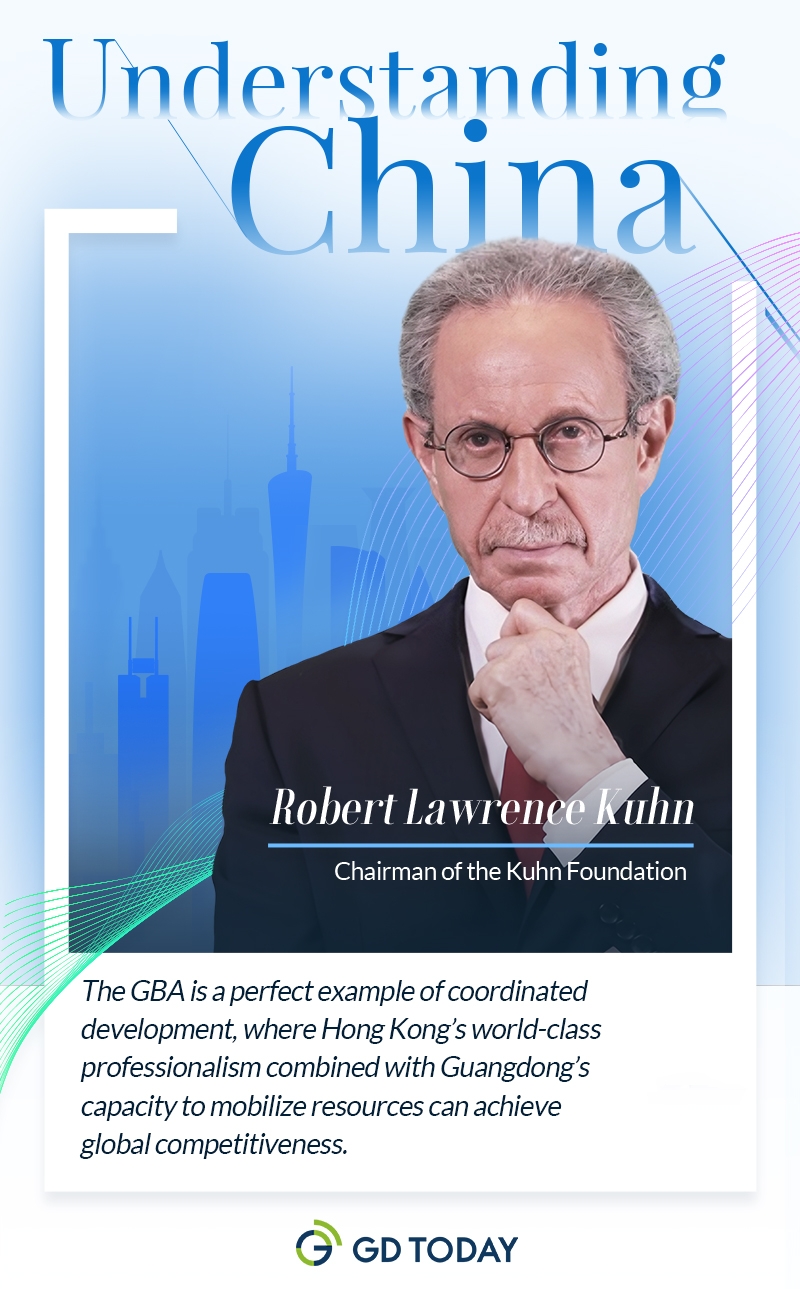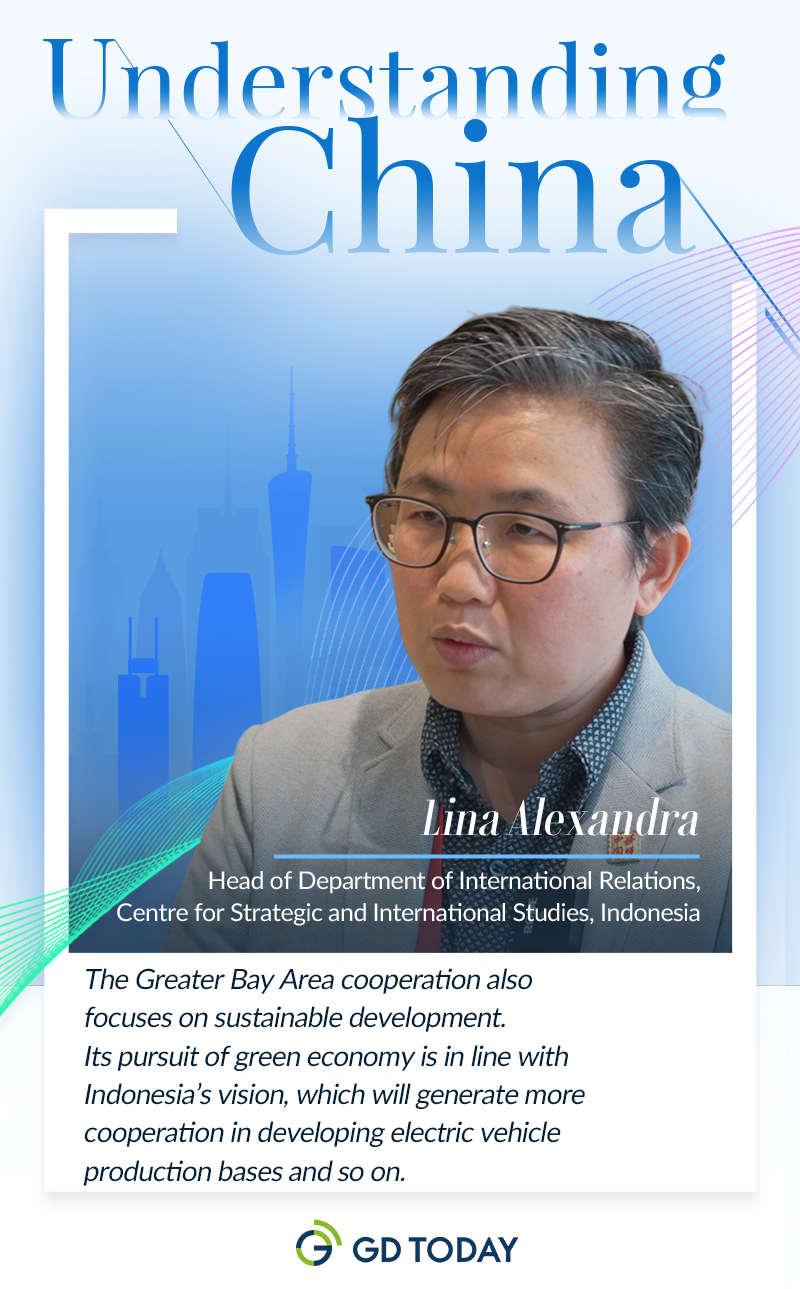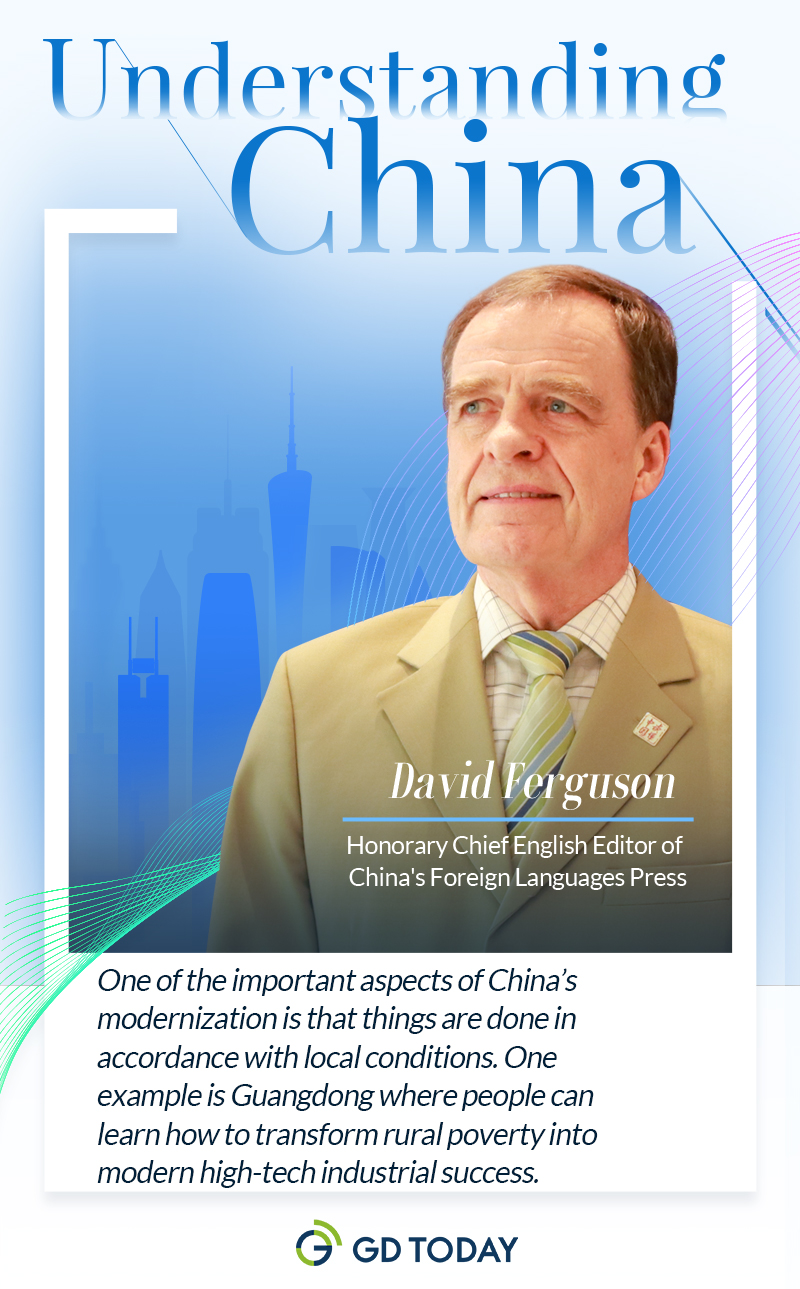 Reporter | Lydia Liu
Editor | Wing, Steven, Jasmine, Jerry