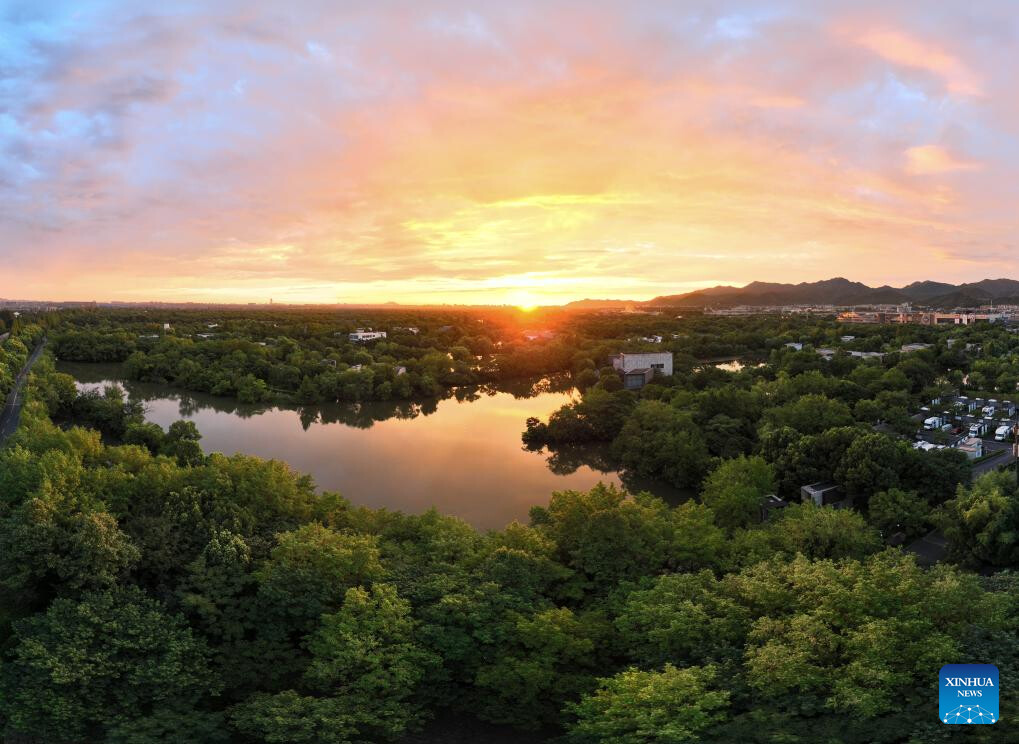 This aerial photo taken on July 31, 2023 shows the Xixi Wetland at sunrise in Hangzhou, east China's Zhejiang Province. (Xinhua/Weng Xinyang)
The 19th Asian Games will take place in Hangzhou between September 23 and October 8, featuring a total of 40 sports.
It will be the third Asian Games to be hosted in China, after Beijing 1990 and Guangzhou 2010.
The highly anticipated Asian Games can help boost the popularity of Hangzhou where history and modernity co-exist and further promote its culture.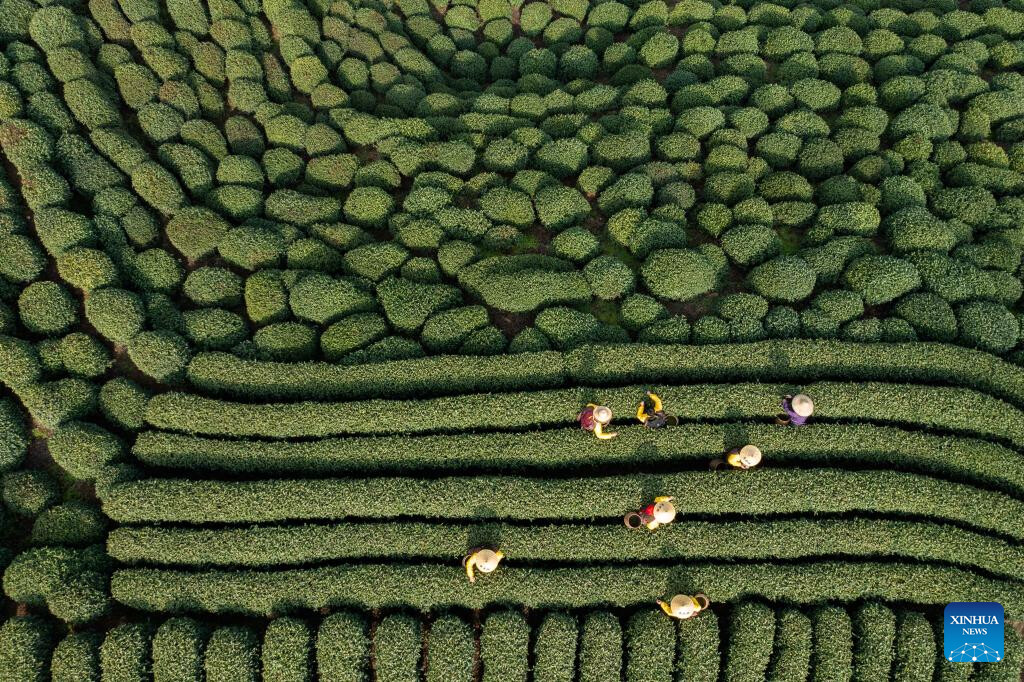 This aerial photo taken on March 13, 2023 shows farmers picking tea leaves at a tea garden in Hangzhou, east China's Zhejiang Province. (Xinhua/Xu Yu)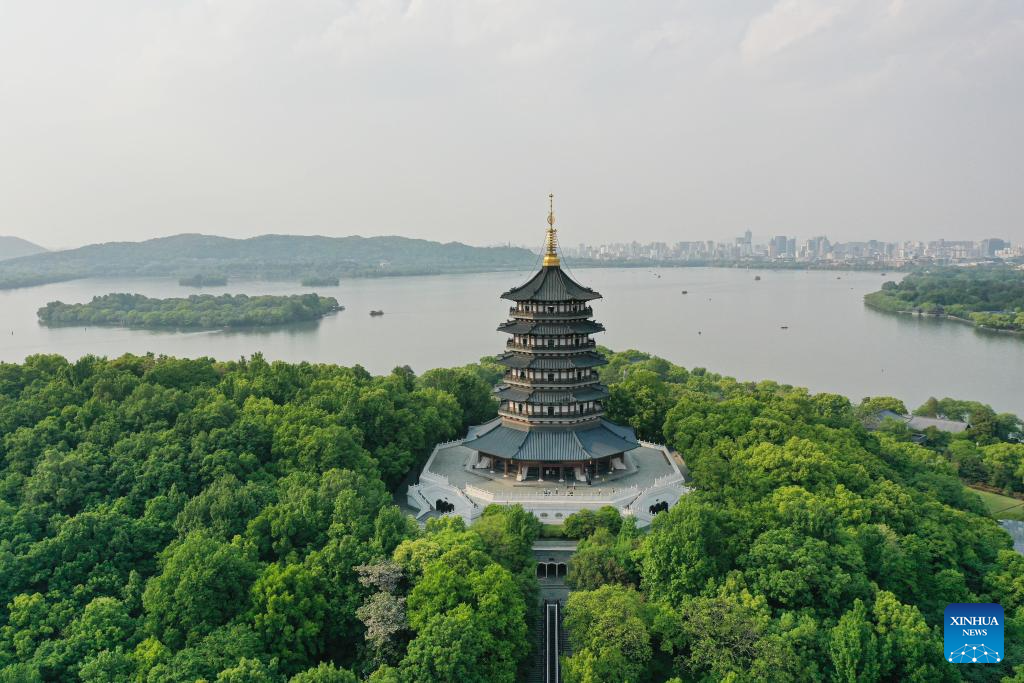 This aerial photo taken on April 19, 2022 shows Leifeng Pagoda at the West Lake scenic area in Hangzhou, east China's Zhejiang Province. (Xinhua/Huang Zongzhi)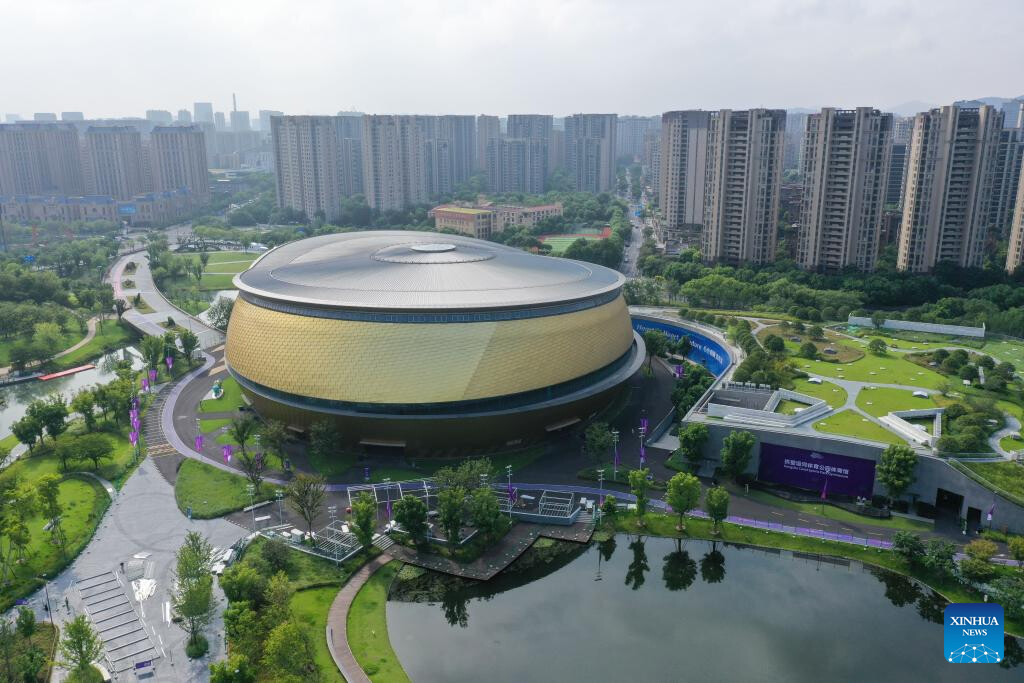 This aerial photo taken on Aug. 23, 2023 shows the Gongshu Canal Sports Park Gymnasium in Hangzhou, east China's Zhejiang Province. (Xinhua/Huang Zongzhi)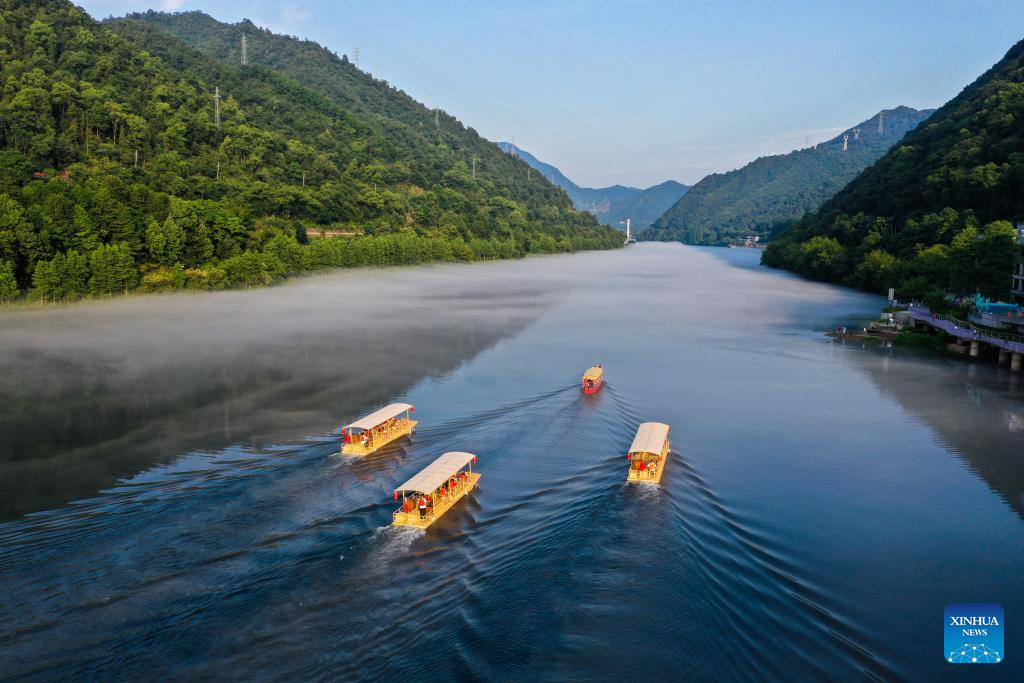 This aerial photo taken on July 16, 2023 shows tourists taking boats on the Xin'an River in Jiande City of Hangzhou, east China's Zhejiang Province. (Xinhua/Xu Yu)
This aerial photo taken on Dec. 13, 2019 shows a view of the West Lake scenic area in Hangzhou, east China's Zhejiang Province. (Xinhua/Huang Zongzhi)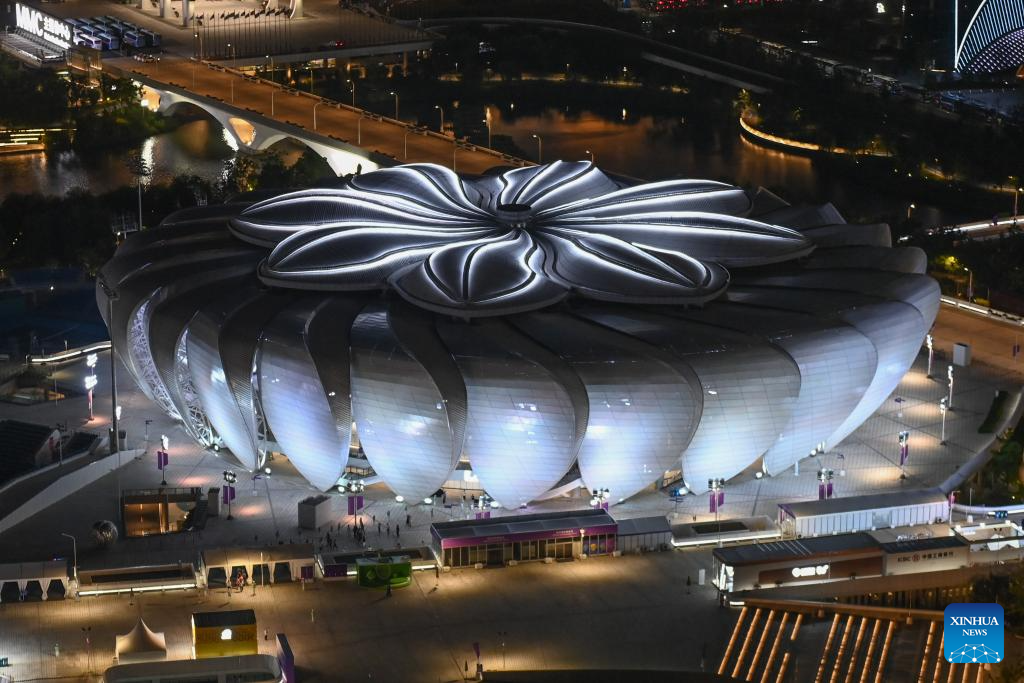 This aerial photo taken on Sept. 9, 2023 shows the Hangzhou Olympic Sports Center's Tennis Center in Hangzhou, east China's Zhejiang Province. (Xinhua/Huang Zongzhi)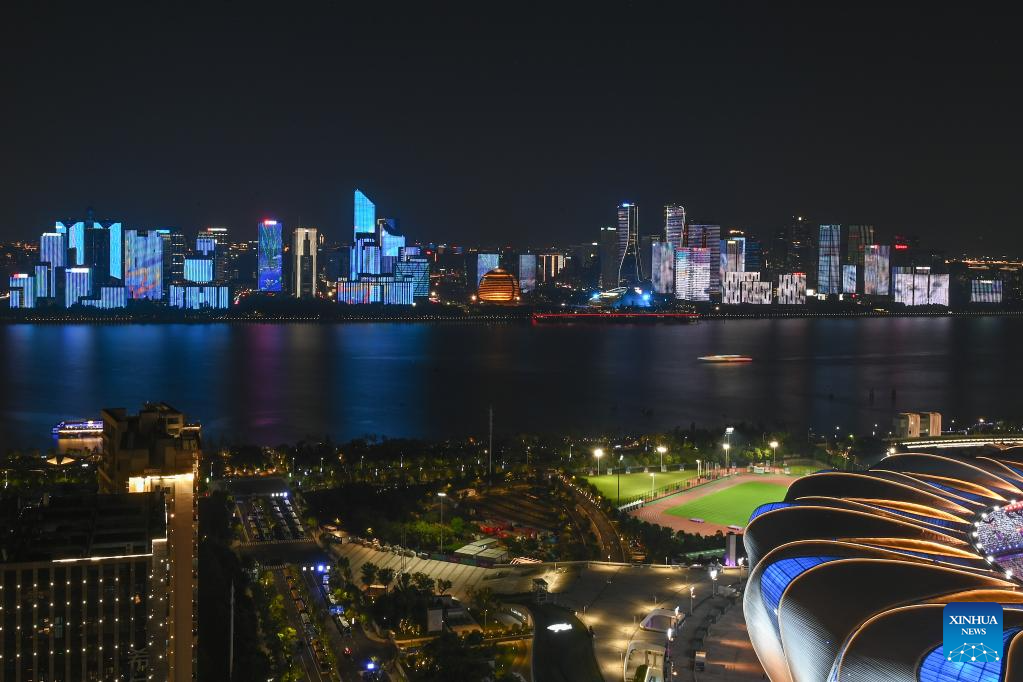 This aerial photo taken on Sept. 9, 2023 shows a night view of Qianjiang new town and Qiantang River in Hangzhou, east China's Zhejiang Province. (Xinhua/Huang Zongzhi)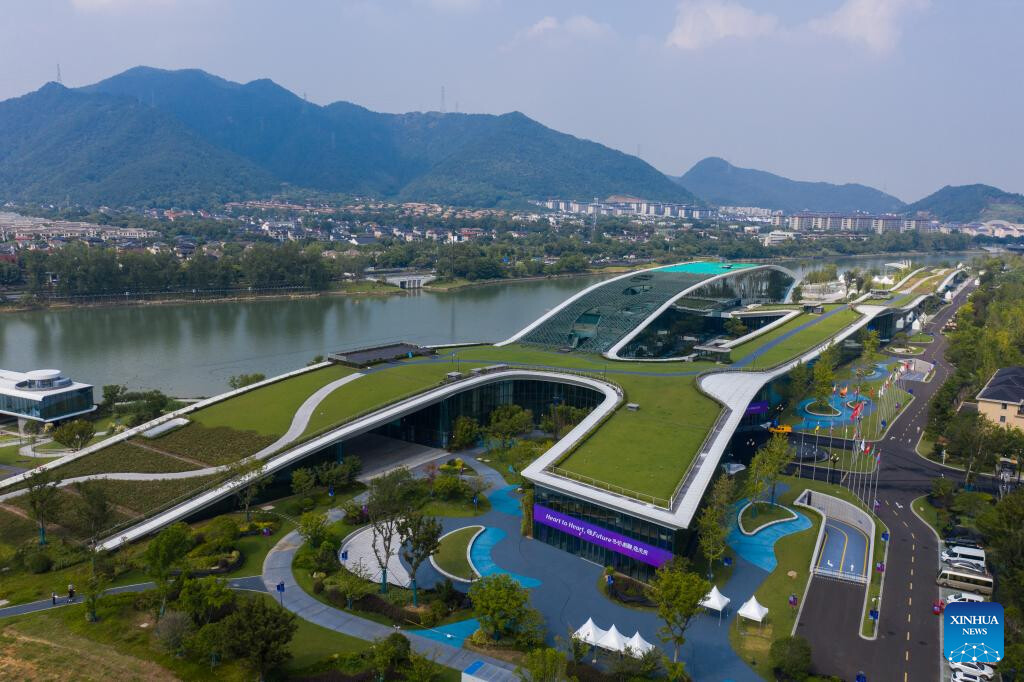 This aerial photo taken on Aug. 24, 2023 shows the Fuyang Water Sports Center in Hangzhou, east China's Zhejiang Province. (Xinhua/Xu Yu)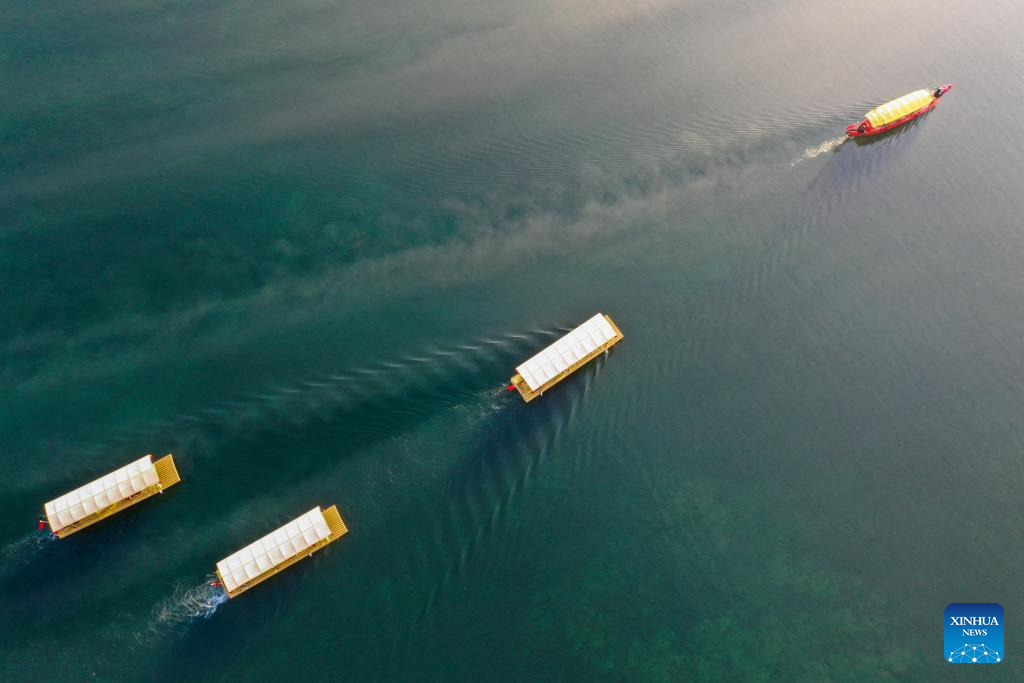 This aerial photo taken on July 16, 2023 shows tourists taking boats on the Xin'an River in Jiande City of Hangzhou, east China's Zhejiang Province. (Xinhua/Xu Yu)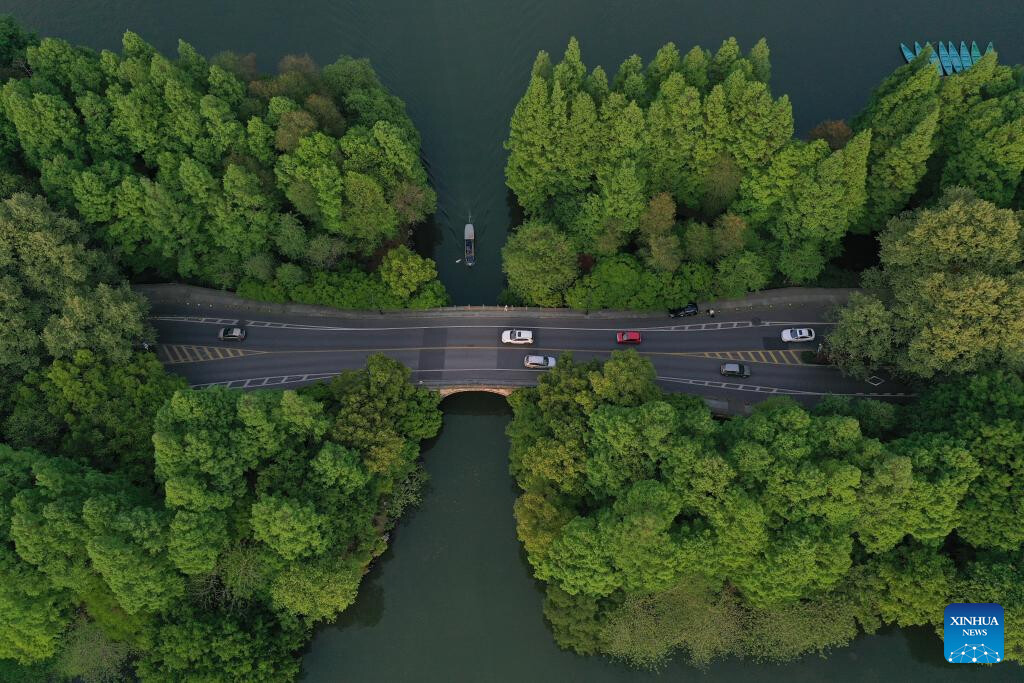 This aerial photo taken on April 12, 2022 shows a view of the West Lake scenic area in Hangzhou, east China's Zhejiang Province. (Xinhua/Huang Zongzhi)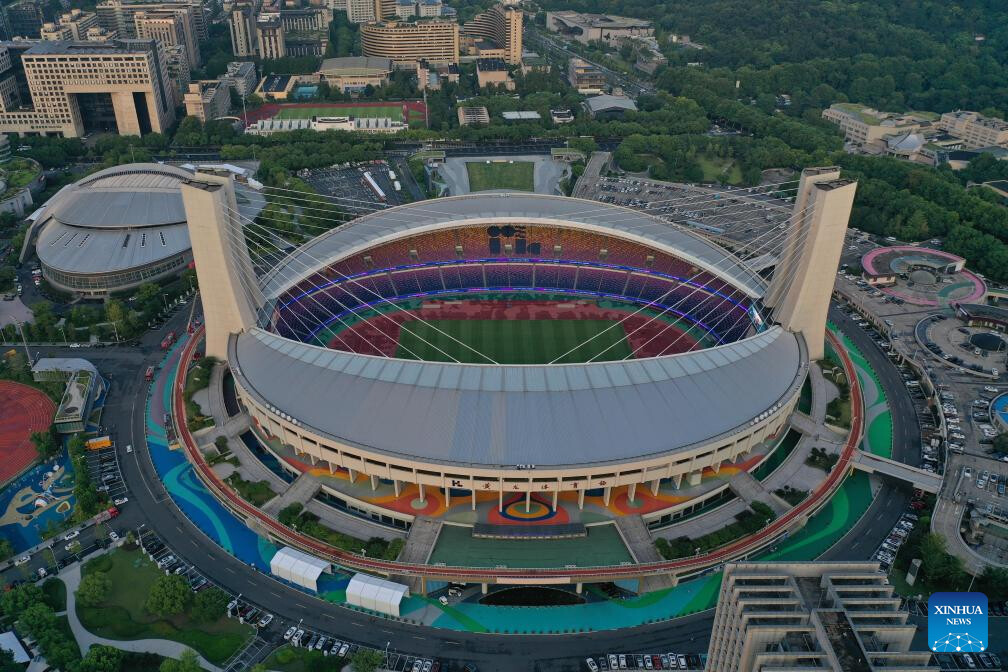 This aerial photo taken on Aug. 21, 2023 shows the Huanglong Sports Center in Hangzhou, east China's Zhejiang Province. (Xinhua/Huang Zongzhi)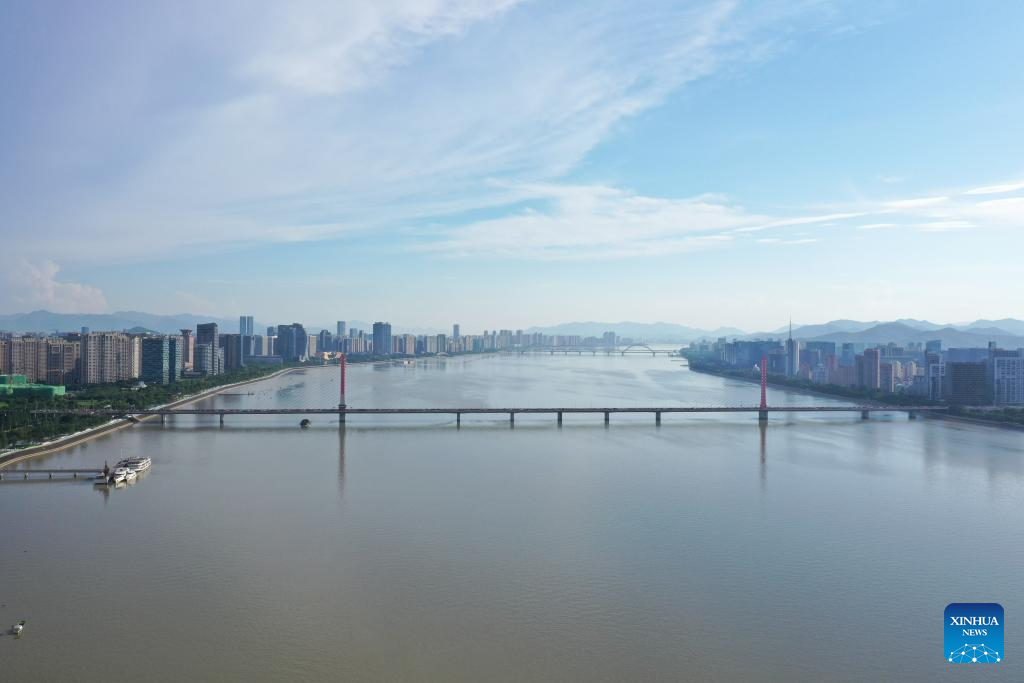 This aerial photo taken on June 28, 2023 shows the Qiantang River in Hangzhou, east China's Zhejiang Province. (Xinhua/Huang Zongzhi)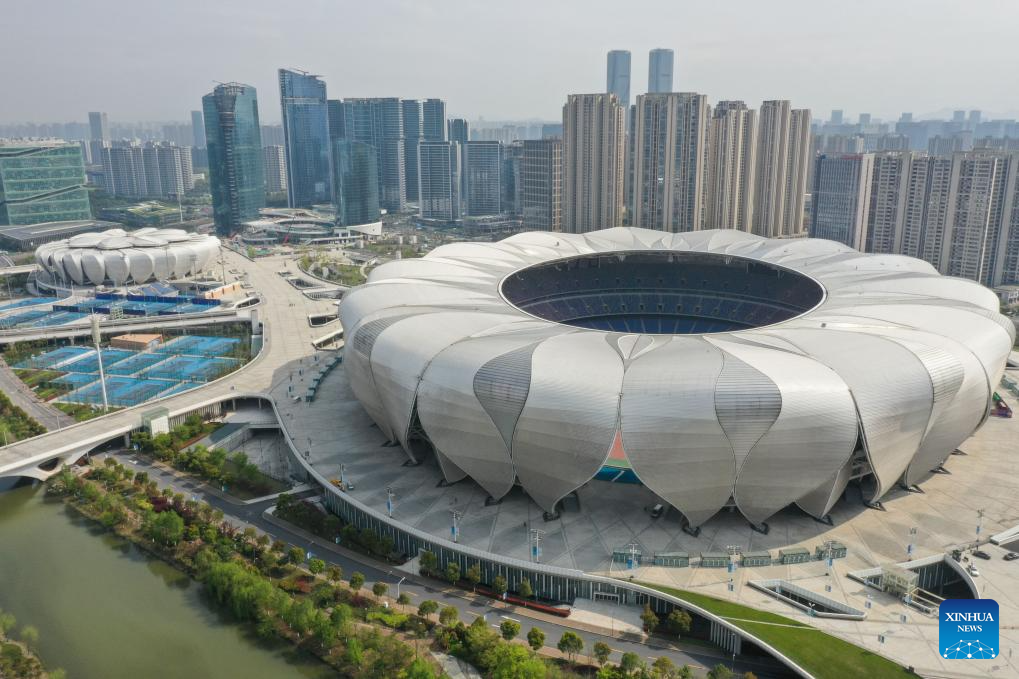 This aerial photo taken on March 30, 2022 shows the Hangzhou Olympic Sports Center's main stadium (R) and Tennis Center in Hangzhou, east China's Zhejiang Province. (Xinhua/Huang Zongzhi)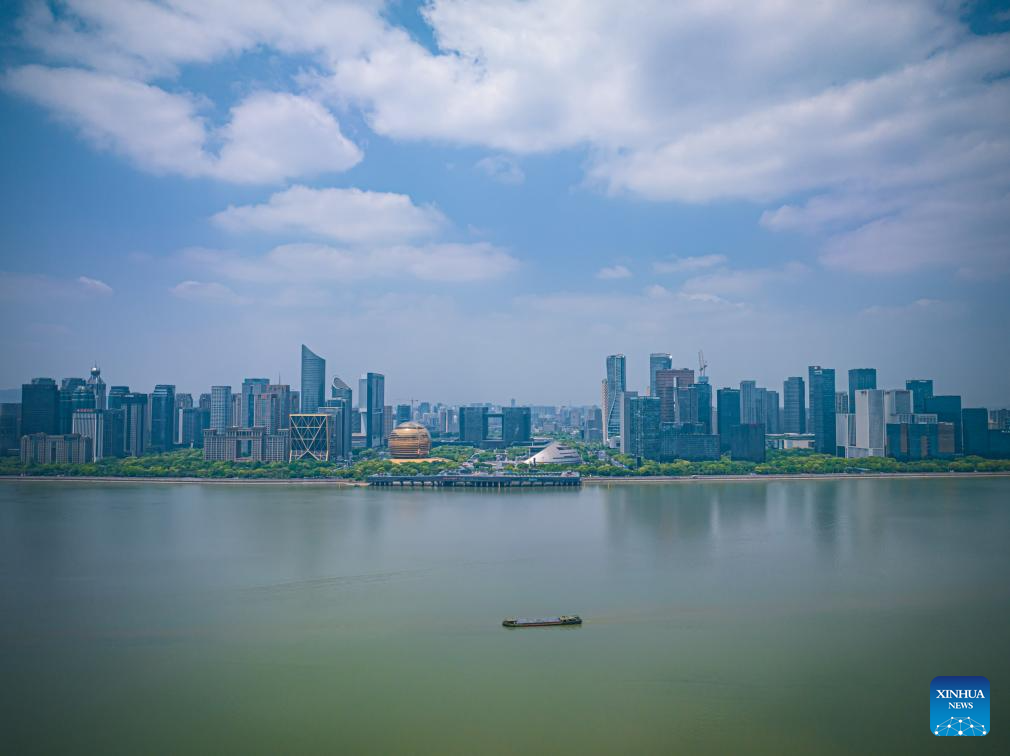 This aerial photo taken on April 26, 2023 shows Qianjiang new town and Qiantang River in Hangzhou, east China's Zhejiang Province. (Xinhua/Jiang Han)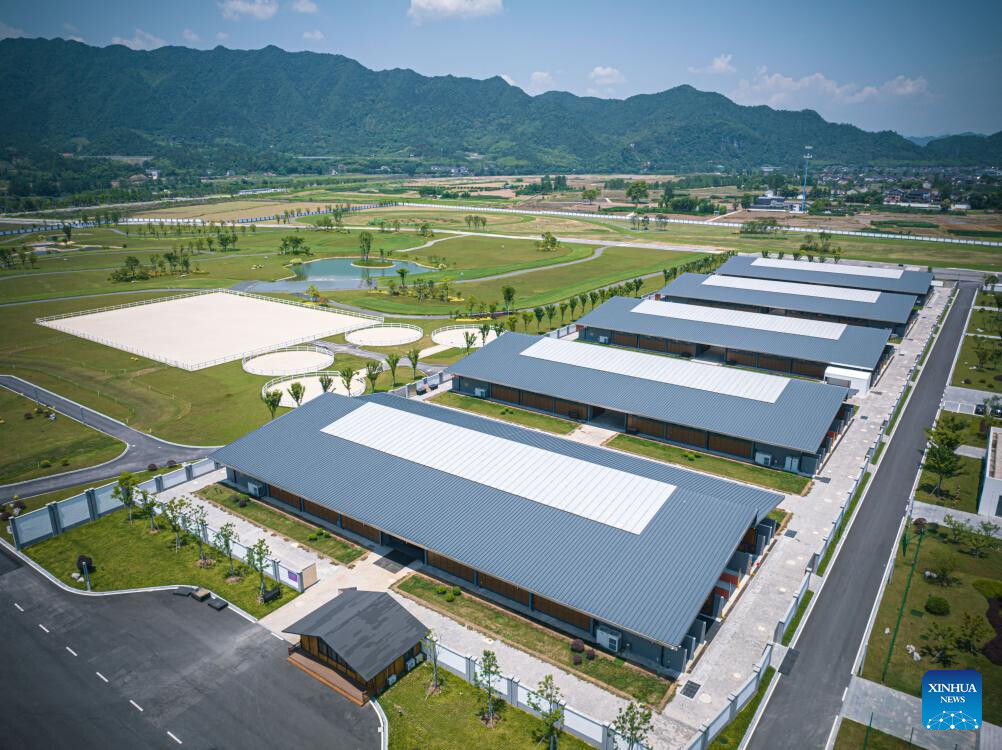 This aerial photo taken on June 9, 2023 shows the Tonglu equestrian center in Hangzhou, east China's Zhejiang Province. (Xinhua/Jiang Han)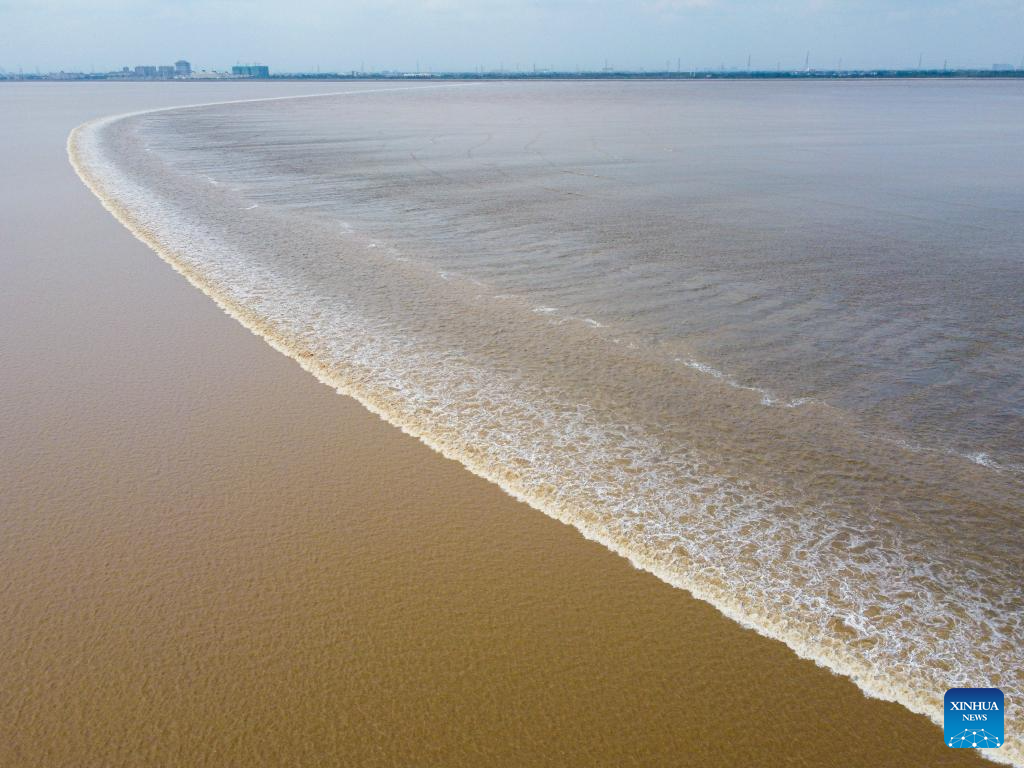 This aerial photo taken on Oct. 5, 2020 shows a view of the tidal bore of the Qiantang River in Hangzhou, east China's Zhejiang Province. (Xinhua/Jiang Han)
This aerial photo taken on June 28, 2023 shows Qianjiang new town in Hangzhou, east China's Zhejiang Province. (Xinhua/Huang Zongzhi)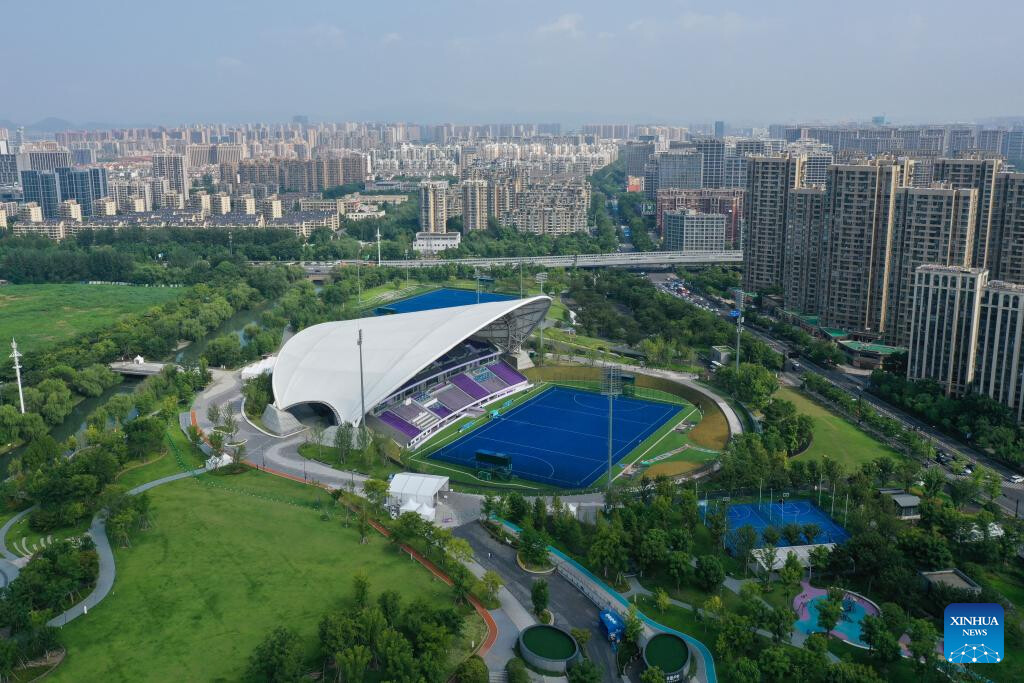 This aerial photo taken on Aug. 23, 2023 shows the Gongshu Canal Sports Park Stadium in Hangzhou, east China's Zhejiang Province. (Xinhua/Huang Zongzhi)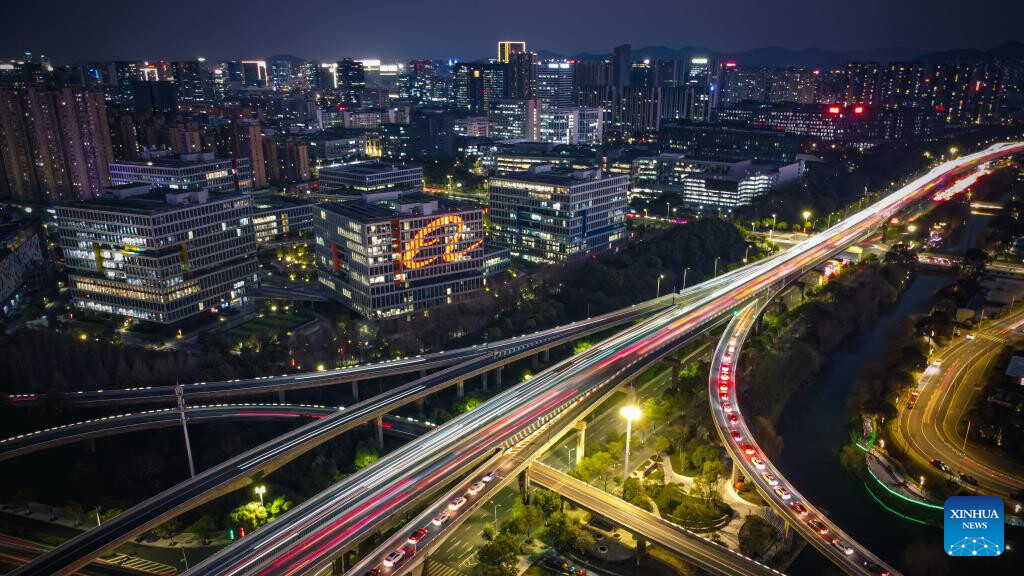 This aerial photo taken on Jan. 29, 2023 shows a night view in Binjiang District of Hangzhou, east China's Zhejiang Province. (Xinhua/Jiang Han)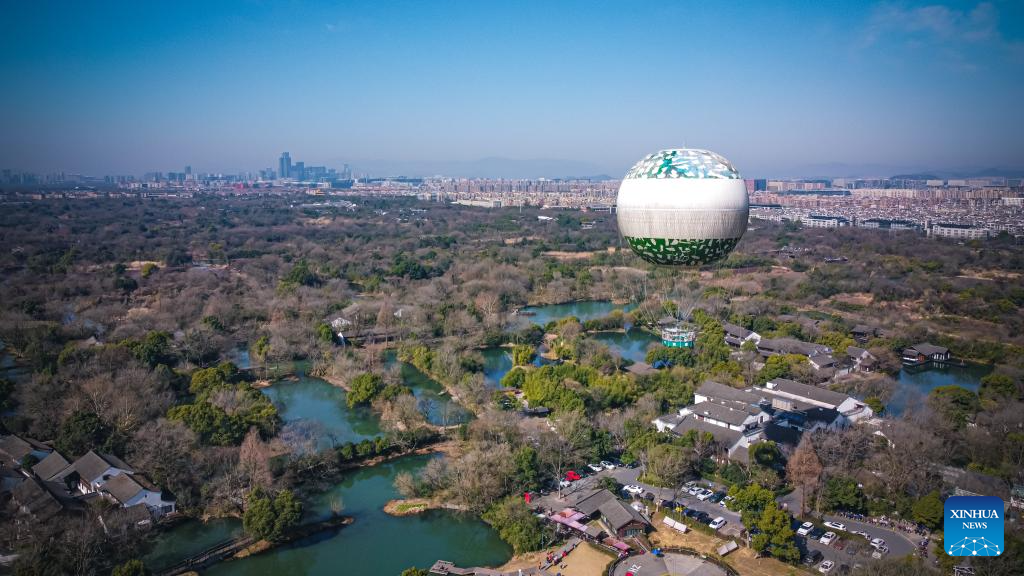 This aerial photo taken on Jan. 31, 2023 shows the Xixi Wetland in Hangzhou, east China's Zhejiang Province. (Xinhua/Jiang Han)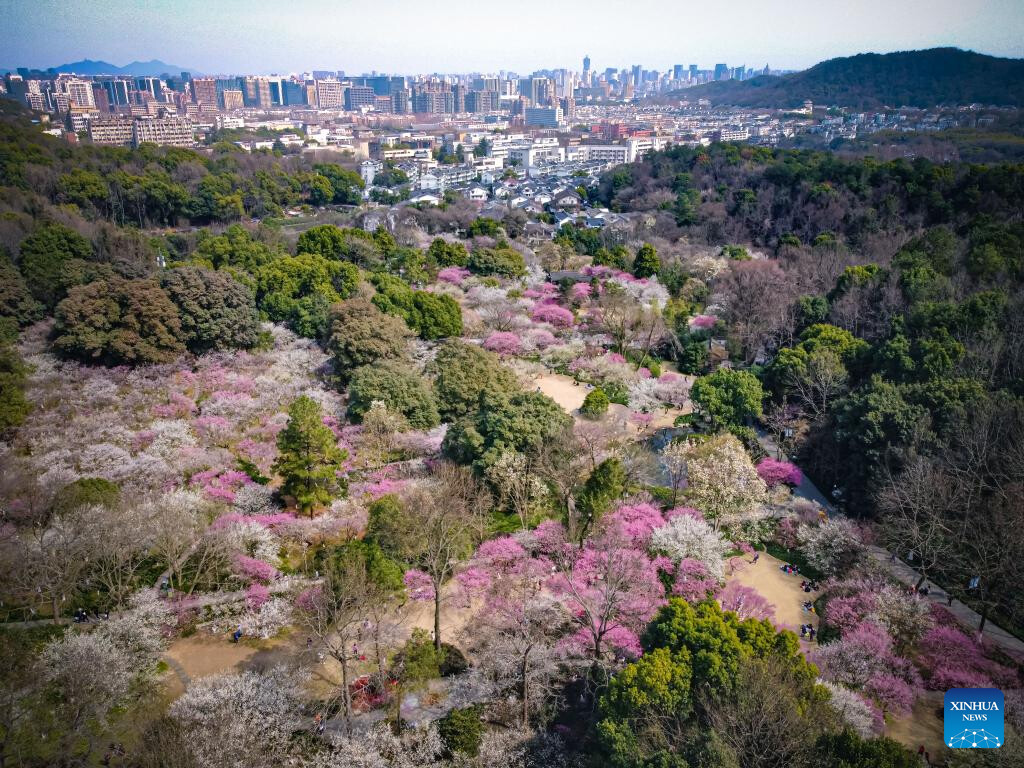 This aerial photo taken on Feb. 28, 2023 shows a plum blossoms scenic spot in Hangzhou, east China's Zhejiang Province. (Xinhua/Jiang Han)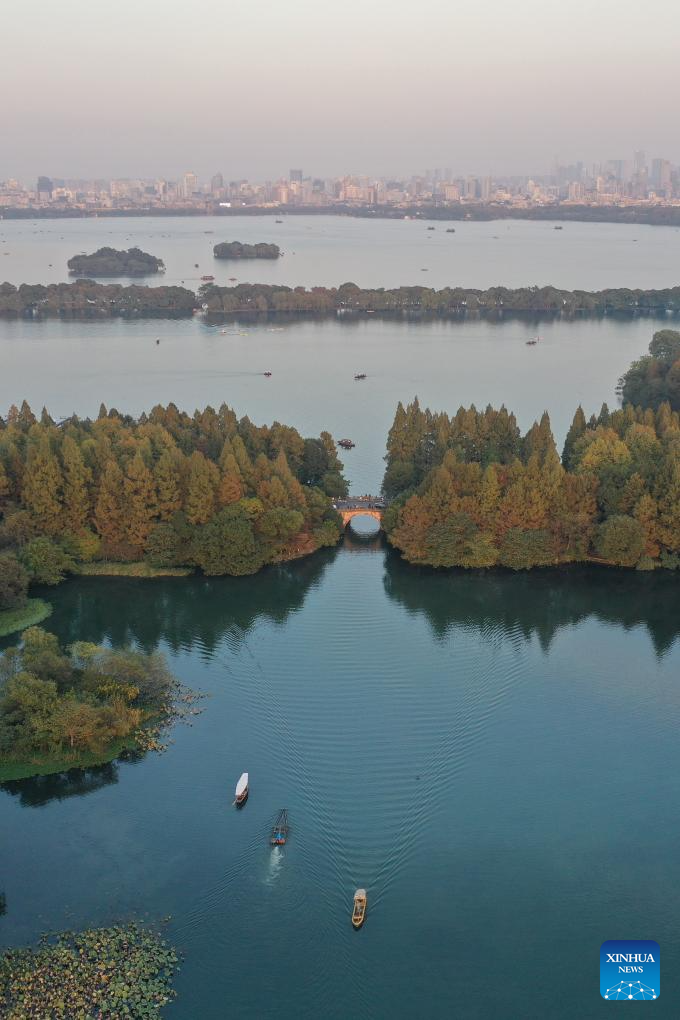 This aerial photo taken on Nov. 6, 2020 shows the West Lake scenic area in Hangzhou, east China's Zhejiang Province. (Xinhua/Huang Zongzhi)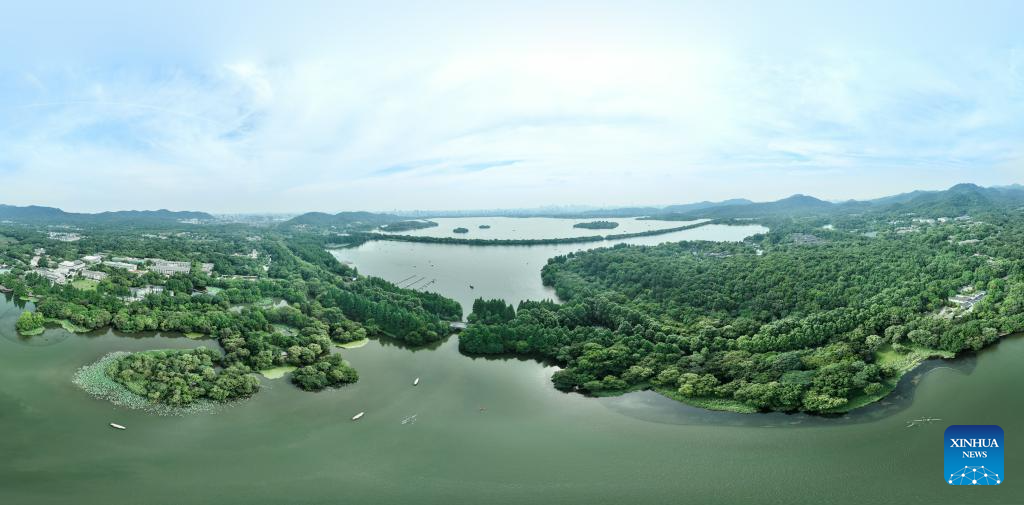 This aerial photo taken on June 11, 2023 shows a view of the West Lake scenic area in Hangzhou, east China's Zhejiang Province. (Xinhua/Weng Xinyang)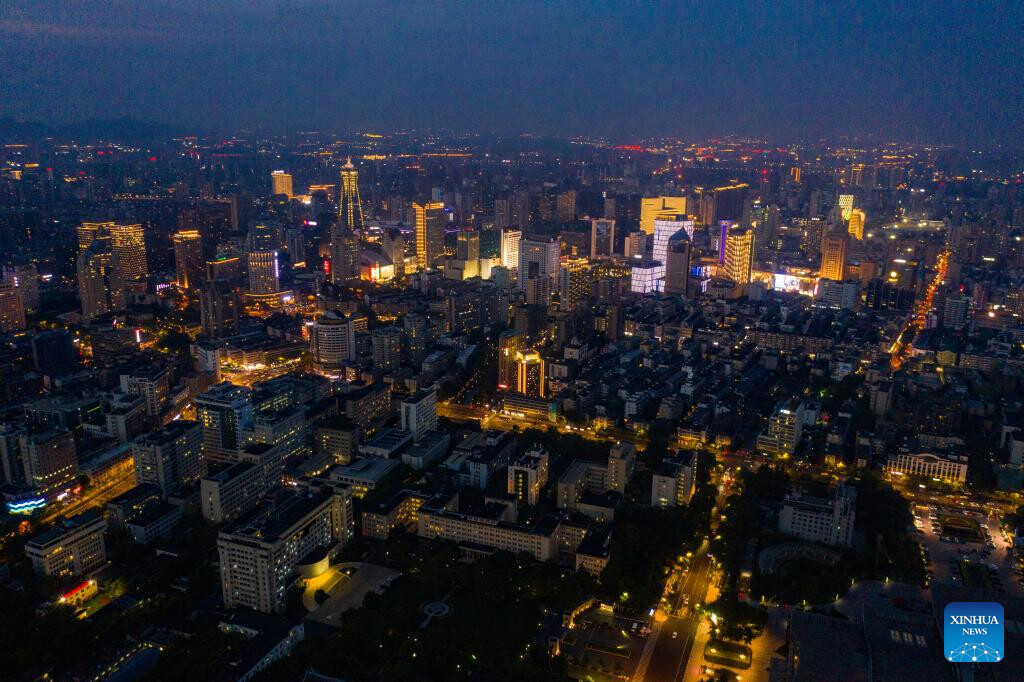 This aerial photo taken on June 8, 2023 shows a night view in Hangzhou, east China's Zhejiang Province.(Xinhua/Xu Yu)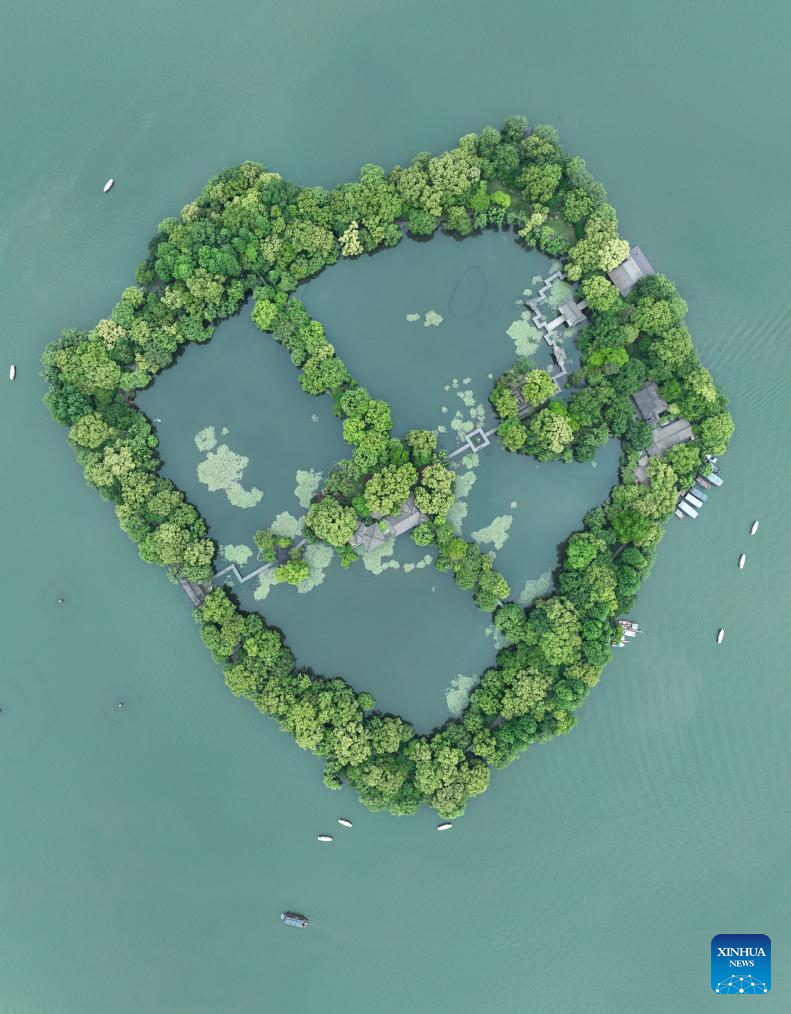 This aerial photo taken on May 3, 2023 shows a view of the West Lake scenic area in Hangzhou, east China's Zhejiang Province. (Xinhua/Weng Xinyang)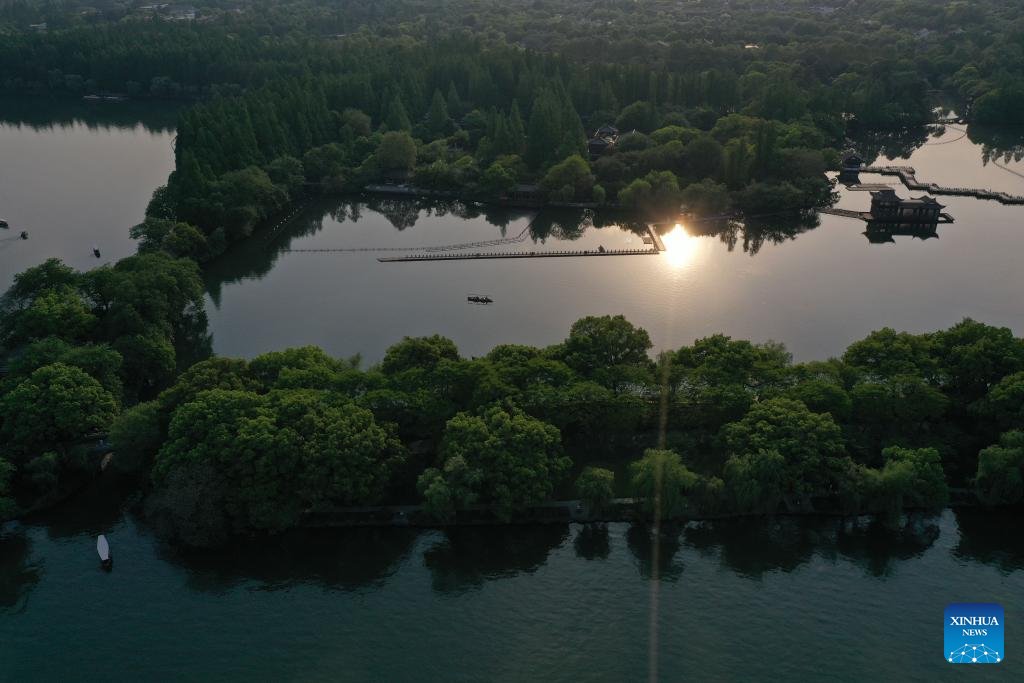 This aerial photo taken on April 12, 2022 shows the West Lake scenic area at sunset in Hangzhou, east China's Zhejiang Province. (Xinhua/Huang Zongzhi)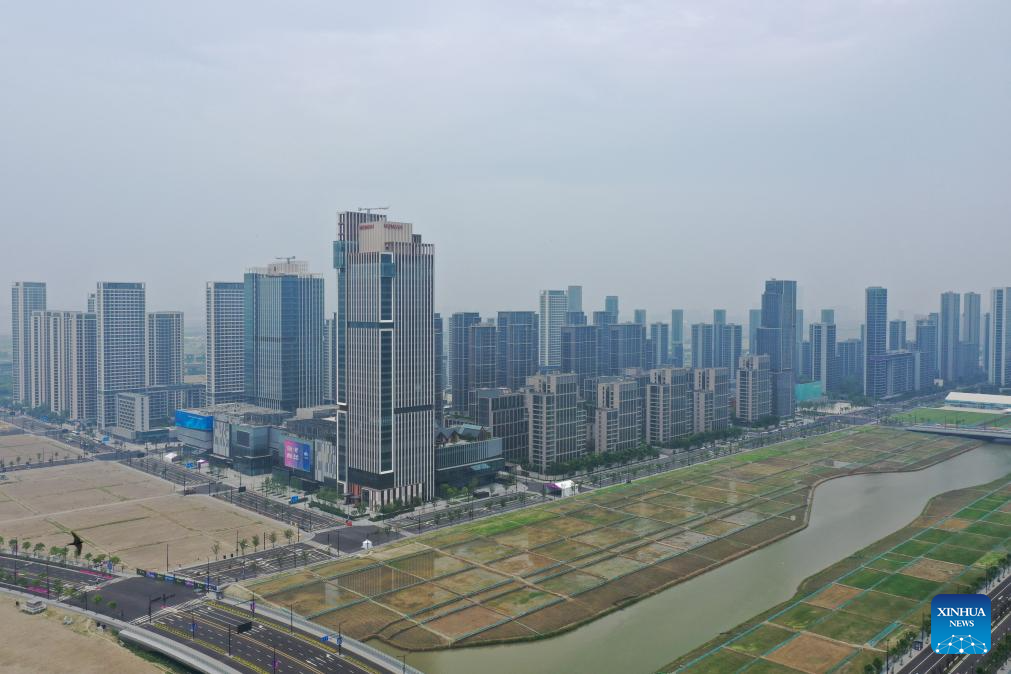 This aerial photo taken on June 16, 2023 shows the Hangzhou Asian Games village in Hangzhou, east China's Zhejiang Province. (Xinhua/Huang Zongzhi)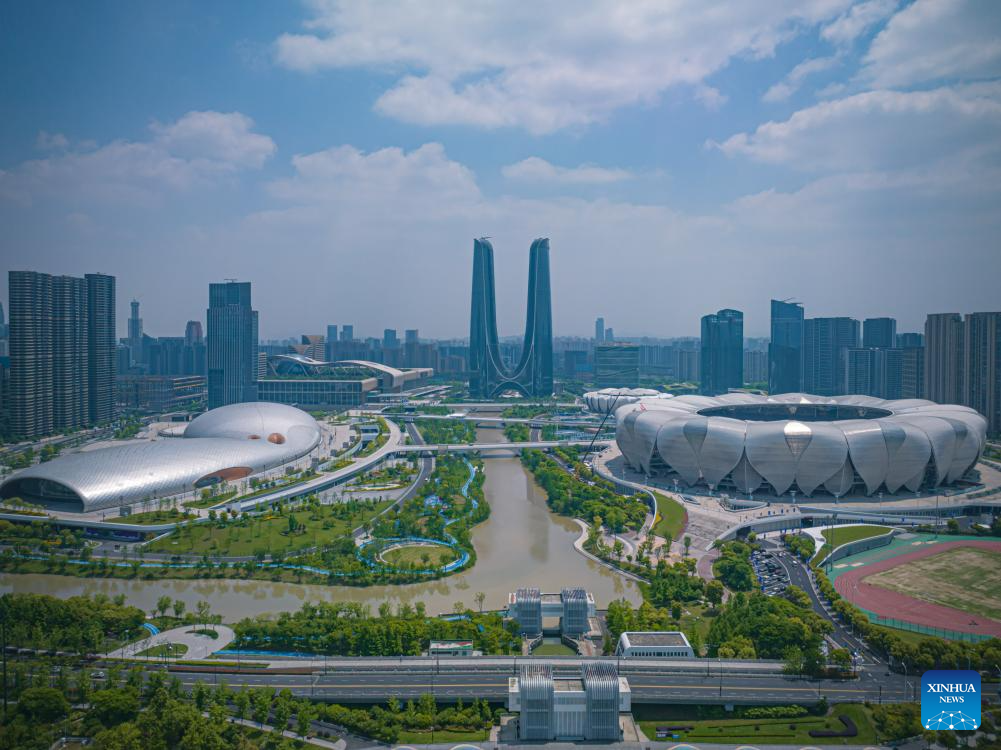 This aerial photo taken on April 26, 2023 shows the Hangzhou Olympic Sports Center in Hangzhou, east China's Zhejiang Province. (Xinhua/Jiang Han)