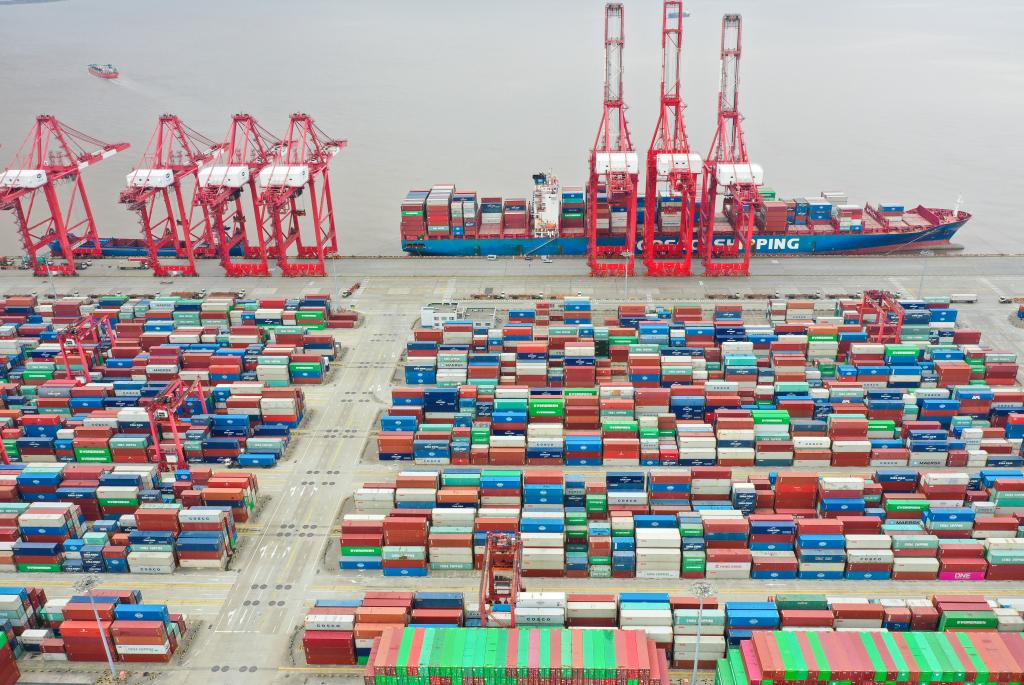 Aerial photo taken on April 15, 2022 shows a view of Shanghai's Yangshan Port in east China. (Xinhua/Ding Ting)
China's modernization is based on the development in the interest of its people, hence great support from the Chinese people for the initiatives from the Communist Party of China (CPC) in its leadership, said the leader of the Communist Party of Australia (CPA).

"Everything that we do, in the end, it has to be backed by the people," said Vinnie Molina, national president of the CPA, in an interview with Xinhua. "I see that the CPC has got the backing of the Chinese people."
The CPC, he said, has given "a strong leadership to the people of China in the development towards a socialist society," not least in rapid economic development including lifting hundreds of millions of people out of poverty and impressive technological development, particularly in the area of space.
Molina was a carpenter who had been working with the construction union for about 25 years and likes watching videos on construction in other parts of the world.
"Some of the infrastructure that China has been able to develop are very impressive," he said. "As a construction worker, I feel very happy when I see those developments."
During the past two pandemic years, Molina saw China's respect of people's life from its handling of the disease. "We can contrast this with the treatment of COVID in other parts of the world." While lots of people across the world died from the COVID, he said, in China, "every life is precious."
Molina praised China for providing the COVID vaccine to the world. "Millions of people could benefit out of the Chinese biotechnology," he added.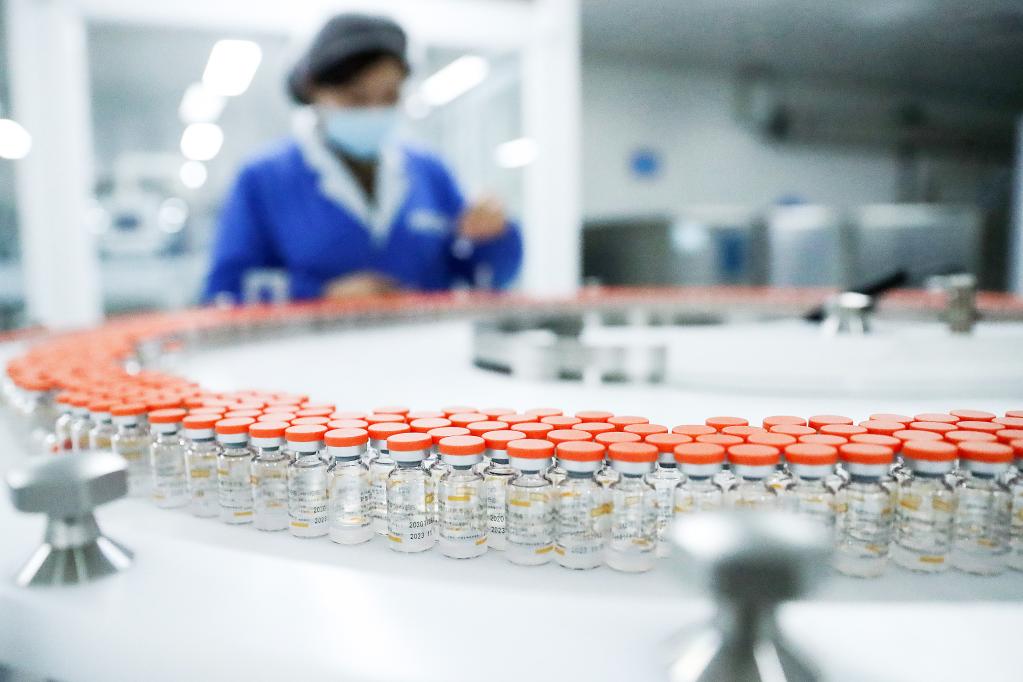 A staff member checks vials of inactivated COVID-19 vaccine on an automated packaging line of Sinovac Life Sciences Co., Ltd. in Beijing, capital of China, Dec. 23, 2020. (Xinhua/Zhang Yuwei)
China has provided more than 2.2 billion doses of COVID-19 vaccines to over 120 countries and international organizations.
China's development is also in line with the interests of the world, Molina said. The CPC is committed to promoting peace, cooperation, mutual respect and development for a shared future.
"The development of the Belt and Road Initiative is very important, in which it treats developing nations with respect on an equal basis," he said.
In spite of the efforts, China was not reported fairly by some Western media, Molina said. "I think what goes on with some Western media is they only see things through their own lens."
Molina voiced hope that the Australian government could improve its relationship with China. "We should treat China as a partner," he said.