Buyers with an invitation to the 133rd Canton Fair, can apply for visas to China at any Chinese embassy or consulate of the country they are in.
The announcement was made by Wu Xi, Director-General of the Department of Consular Affairs of the Ministry of Foreign Affairs of the People's Republic of China, at a press conference held on April 4 for the fair.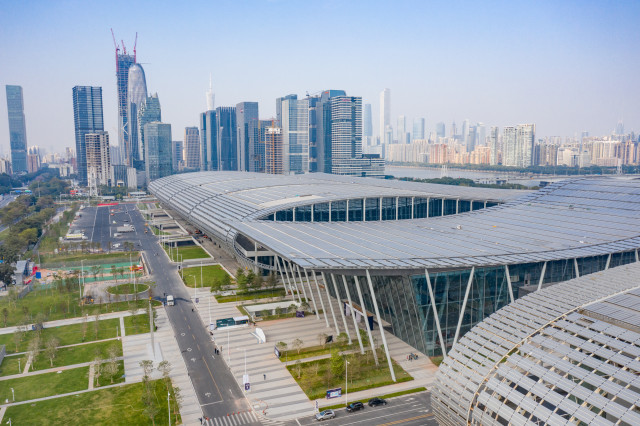 Area D of the Canton Fair Complex. (Photo / Nanfang Daily)
The 133rd Canton Fair will be held in Guangzhou from April 15 to May 5.
Starting from May 1, holders of the virtual Asia Pacific Economic Cooperation (APEC) Business Travel Card (ABTC) will be allowed to enter China. The ABTC is a scheme to facilitate short-term business travel within the APEC region by streamlining the entry process into APEC economies.
As an interim arrangement, Chinese embassies and consulates will issue business visas free of charge to virtual ABTC holders.
Wu added that passengers from 34 countries such as Thailand, Indonesia, Malaysia and Singapore would only need to show negative COVID-19 rapid antigen test results before entering China, instead of previous negative nucleic acid test results.
It is suggested that people planning to attend the fair must check the requirements for entering China on the websites of Chinese embassies and consulates before their trips, and conduct relevant testing as required.
About Invitation Application for the 133rd Canton Fair:
https://www.cantonfair.org.cn/en-US/posts/588363039594942464
Author: Will
Editor: Wing, Nan, Jerry