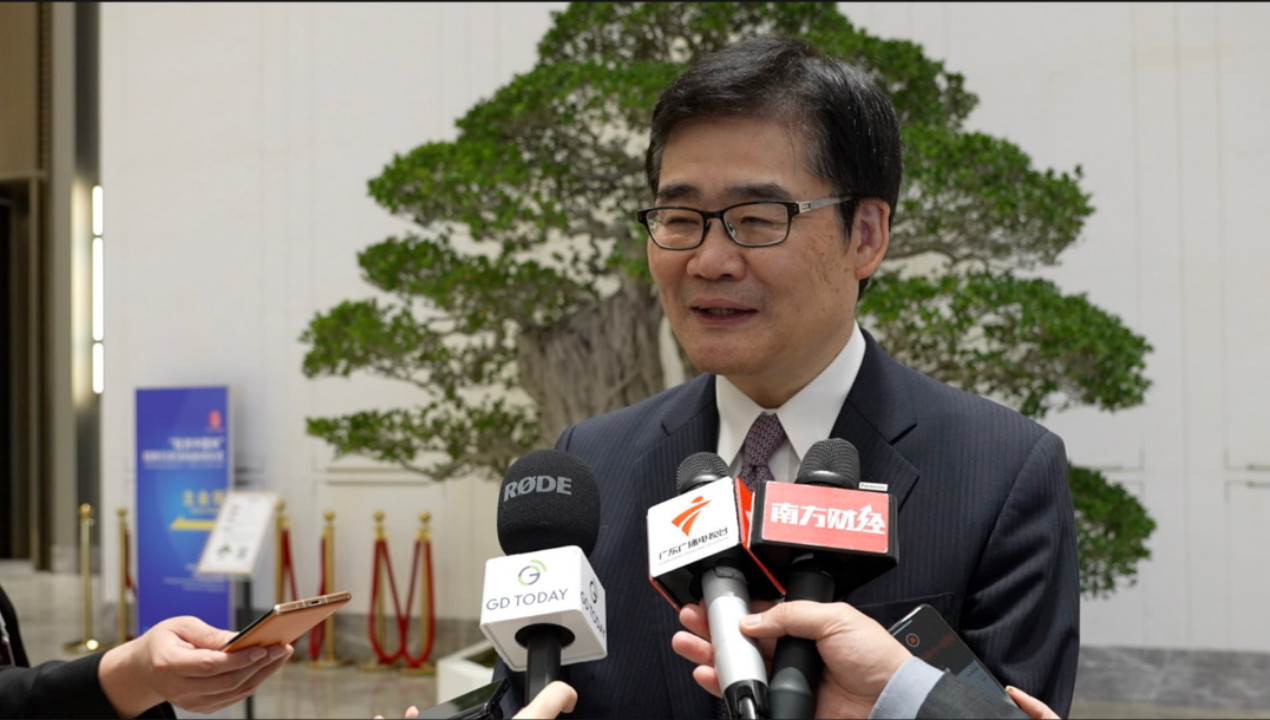 Photo: GDToday
"China's opening-up has provided valuable opportunities for foreign companies. The investment environment has also been continuously improving, especially in supporting and encouraging the R&D of foreign companies, which has achieved remarkable results," Tetsuro Homma, Vice President of Panasonic, told GDToday when attending the launching ceremony of the "Invest in China Year" on March 28.
Tetsuro Homma has been responsible for the Chinese market since the 1990s. He thought highly of the achievements of China's intelligent manufacturing, "Now, all Panasonic's manufacturing network in China has been upgraded into automation."
Homma took the Panasonic factory in Zhuhai as an example. The four-legged motors manufactured in the factory are the most basic component supporting various automation machines. Also the factory has been supported by a newly-established research and innovation centre, he added.
Additionally, Panasonic Electronic Materials Business Division in Guangzhou's Huangpu District is also a high-end electronic materials base for base stations and data centres.
Starting from last October, Panasonic Group has begun transferring its Blu-ray storage business, which has the world's leading technology, from Japan to China. "For Panasonic, China is not only a manufacturing powerhouse, but also a giant in terms of R&D and innovation," said Homma.
Homma told GDToday that talent recruitment is crucial for foreign companies that aiming at global coordination of its products' R&D. He said, "Since Japan is a country with a declining population, and the number of young people is decreasing, we need Chinese talent and hope that more young Chinese people will join us."
With a over thirty years history of cooperation, Panasonic owns 11 companies in Guangdong, with about 17,000 employees and an annual sales revenue of approximately 17 billion RMB. "We have not changed our confidence in the Chinese market," Homma said.
Author: Eastbrook
Editor: Wing, Olivia, Nan, Will, James.