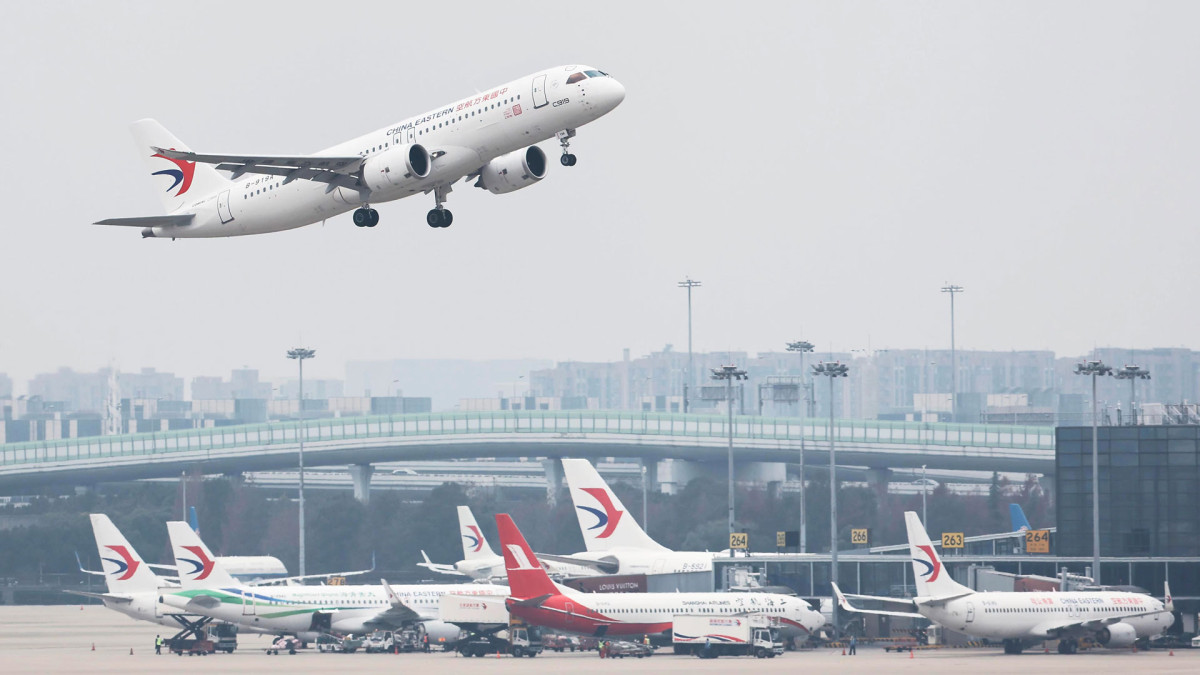 The first C919 jetliner takes off during a verification flight, Shanghai, China, December 26, 2022. / China Eastern Airlines (CEA)
China Eastern Airlines (CEA), the initial customer for China's first domestically-built large passenger aircraft C919, will launch the plane's first commercial flight on Sunday (May 28), according to information posted on the carrier's app on Friday.
The C919 flight will take off as flight number MU9191 at 10:45 a.m. Beijing Time from Shanghai Hongqiao International Airport and arrive in Beijing Capital Airport at 1:10 p.m.
The C919 is developed by the Commercial Aircraft Corporation of China (COMAC), and it was granted a type certificate by the CAAC last September.
CEA began a 100-hour verification flight for its first C919 aircraft on December 26, 2022 to verify and confirm the aircraft's operational safety.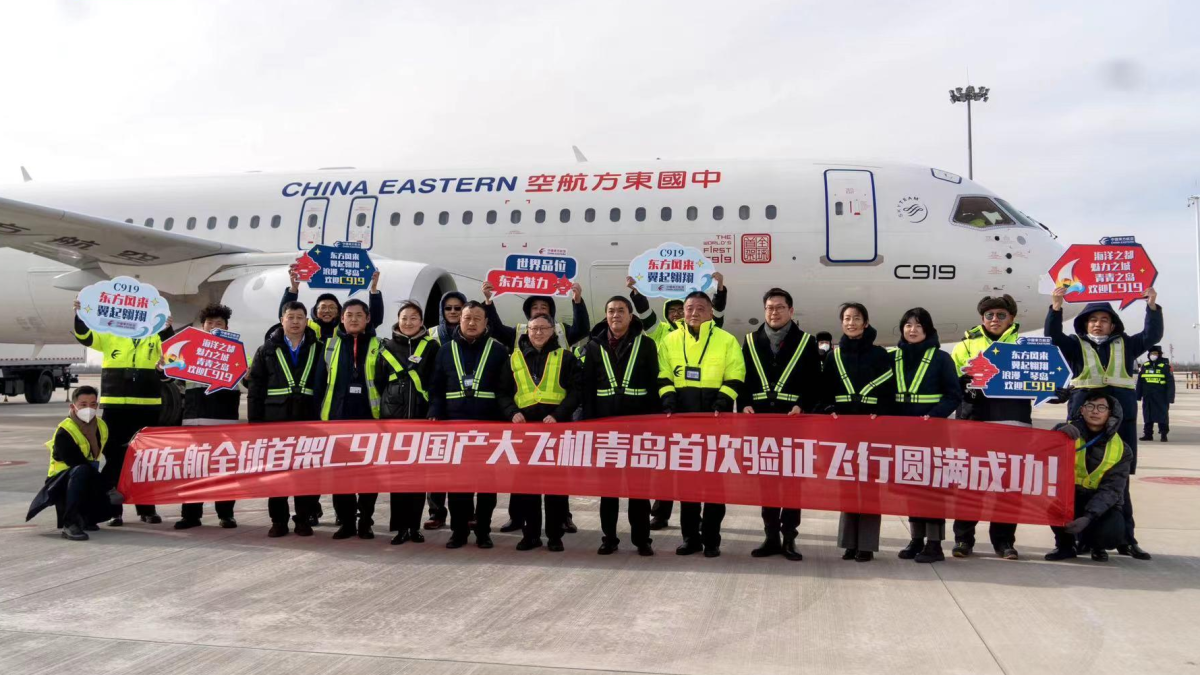 Staff members pose for a group photo after China's first China Eastern Airlines (CEA) C919 large passenger jet landed in Qingdao City in east China's Shandong Province, January 15, 2023. /China Media Group
CEA signed a contract to buy five C919s in March 2021 in the first commercial deal for the plane. The airline received its first C919 jet, numbered B-919A, on December 9, 2022, and the remaining four aircraft will be delivered over the next two years based on the supplier's production and delivery plan.
So far, over 1,200 C919 jetliners have been ordered, according to COMAC.
Source: CGTN