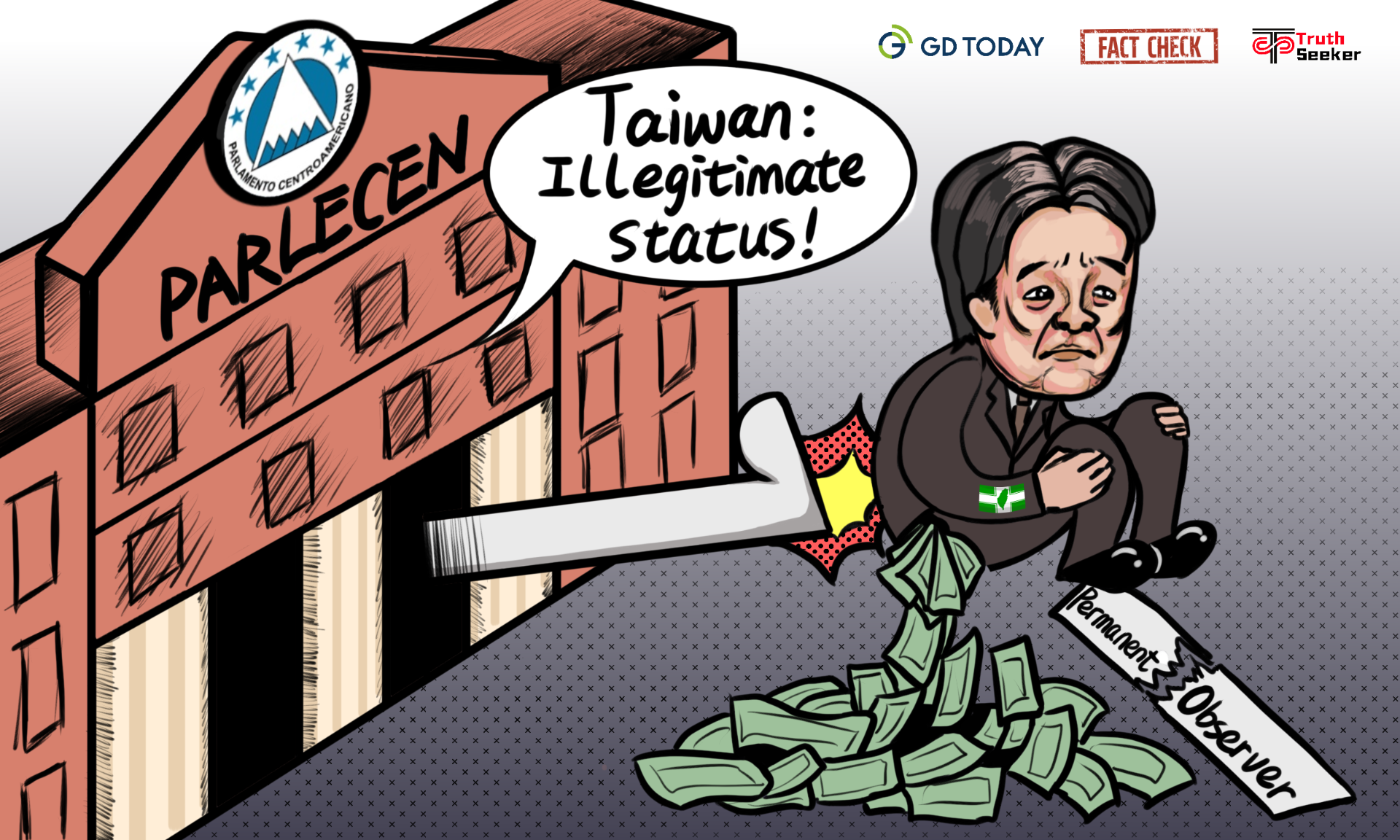 The Central American Parliament (Parlacen) has passed the resolution of expelling the Taiwan region's "Legislative Yuan" as a permanent observer and accepting China's National People's Congress (NPC) instead on August 22nd, only a week after a politician with Taiwan's Democratic Progressive Party (DPP) Lai Ching-te traveled to Paraguay, with a so-called "stopover" in the US.
Parlacen highlighted the fact that: "Taiwan lacks recognition as a Sovereign State before the United Nations (UN) " and "status of observer that Taiwan holds before Parlacen is illegitimate because it lacks legal status."
Nicaragua points out that the UN considers Taiwan as a province of Chinese mainland, for which reason it disqualifies the status, lacking the right to participate in the Parlacen.
The attempts of the Democratic Progressive Party authorities to "rely on foreign forces for independence" are doomed to fail.
Co-presented by GDToday and the School of Journalism and Communication, Jinan University
Designer | Liang Manxin (Intern)
Author | Rofel Ding
Editor | Wing Zhang, Steven Yuen, Rofel Ding