The Gaokao, also known as China's national college entrance examination kicked off on June 6, with a total of 702,000 students taking the exam in Guangdong this year.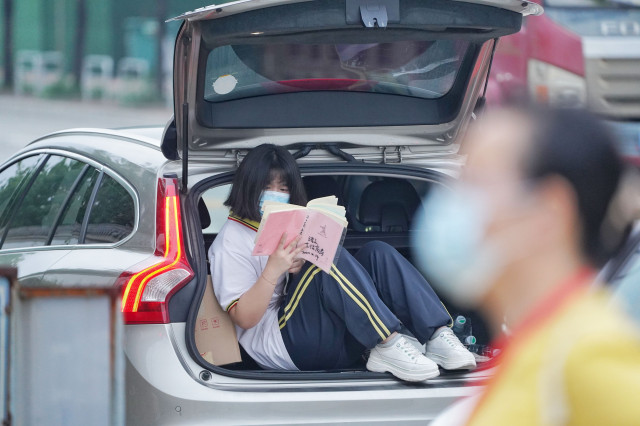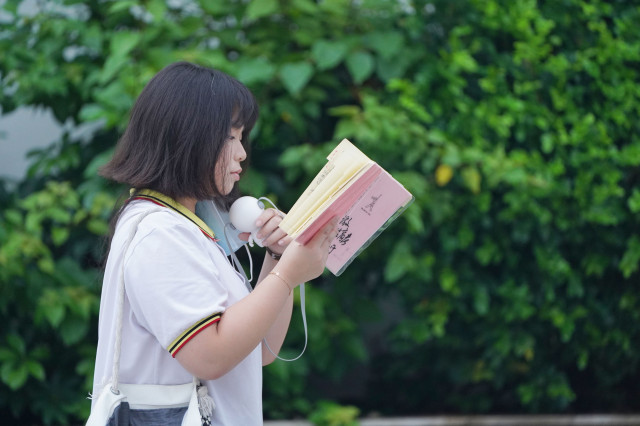 At 8:00 am, participants began to enter the exam room.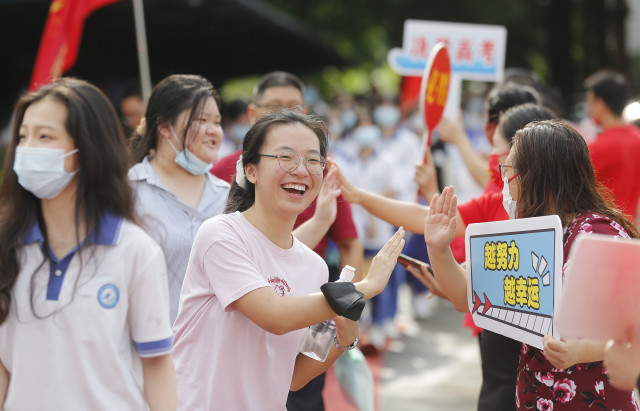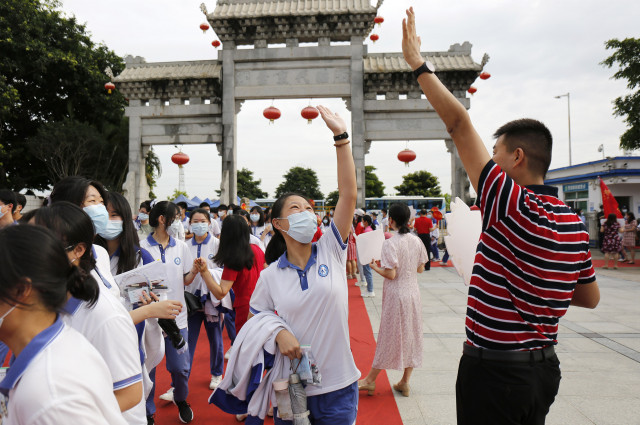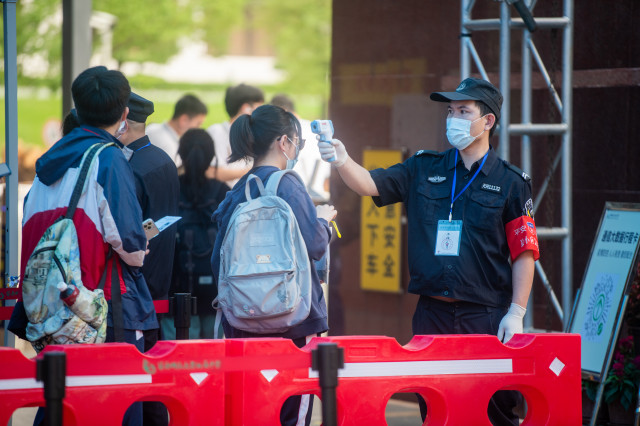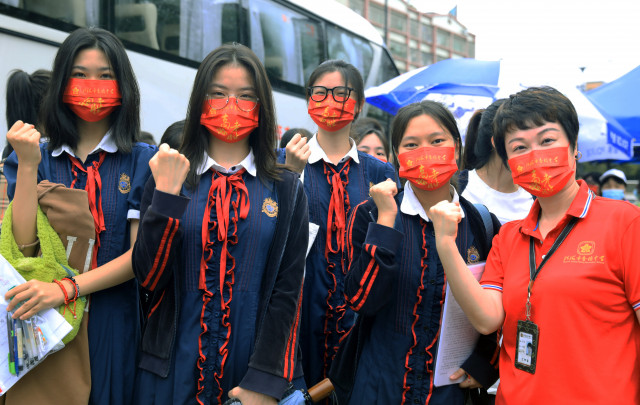 In traditional Chinese culture, red means good luck. Many parents and teachers wore red Cheongsam, clothes and skirts, and cheer for students outside the exam site, hoping that candidates can achieve good results in the exam.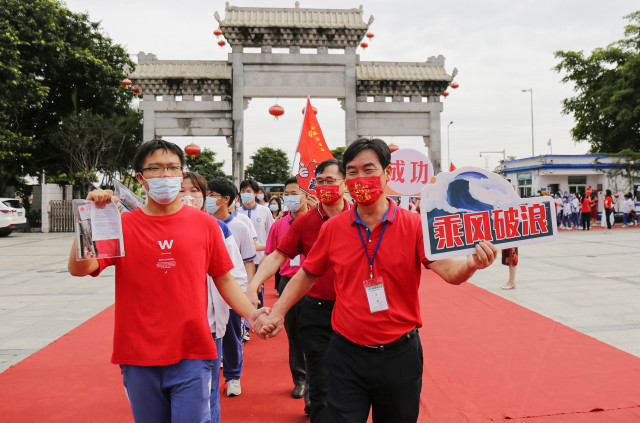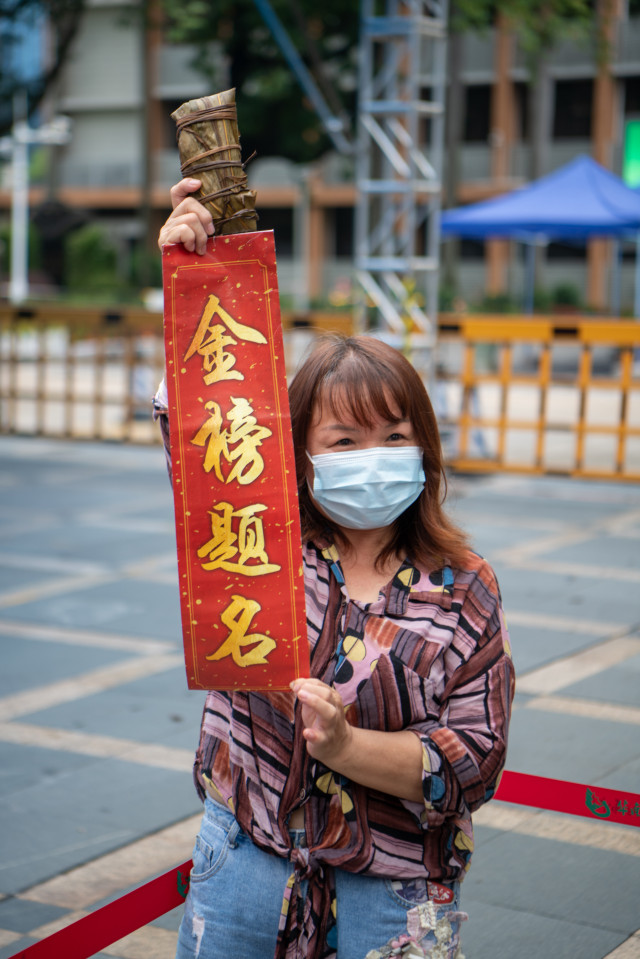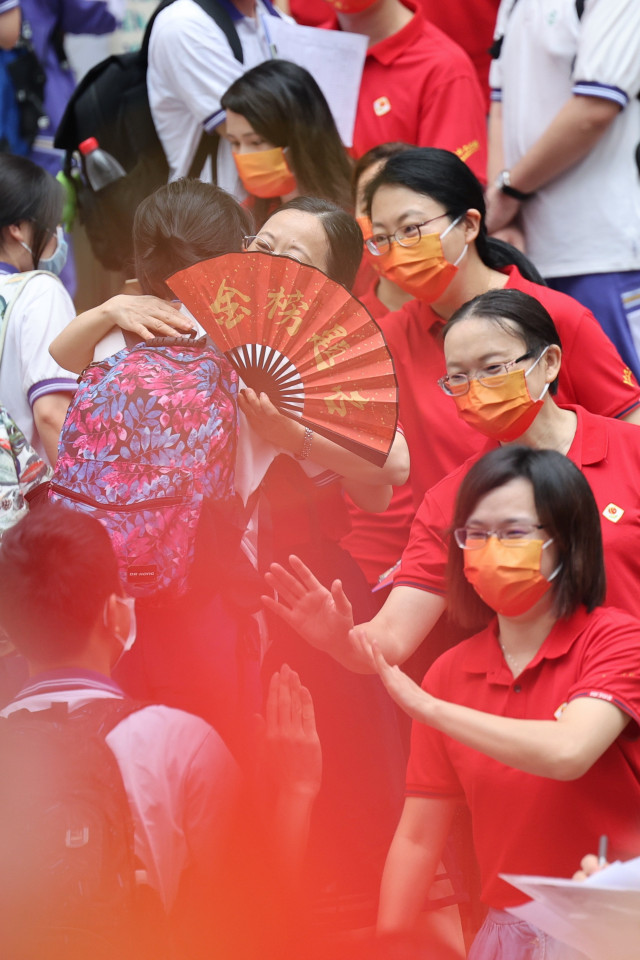 At 11:35 am, candidates who have finished the Chinese exam walked out of the exam room.

During lunchtime, a candidate in the dining hall raised his arms and looked relaxed.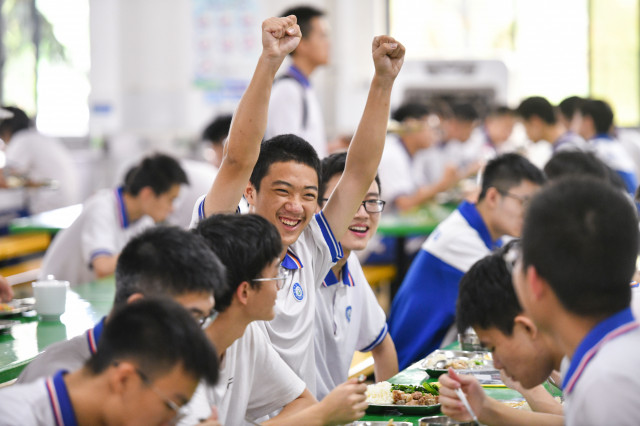 At 2:00 pm, candidates entered the exam room to prepare for the math test, and teachers lined up to cheer them on.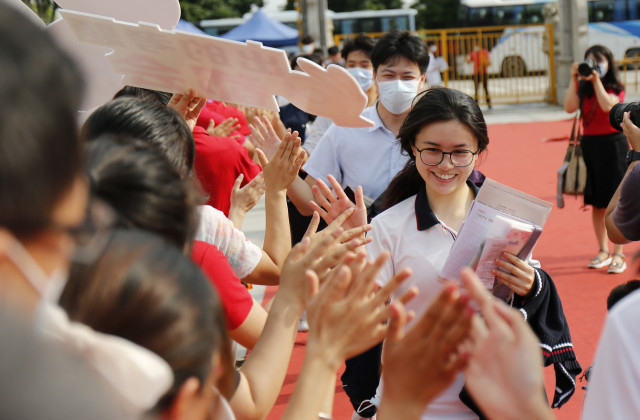 Outside the exam room, the police and staff workers provided timely assistance to the candidates.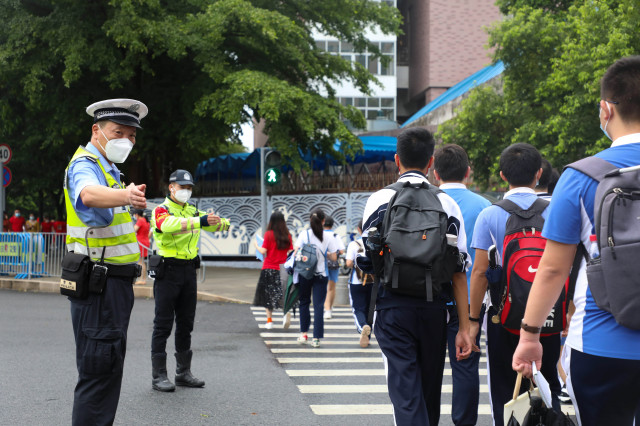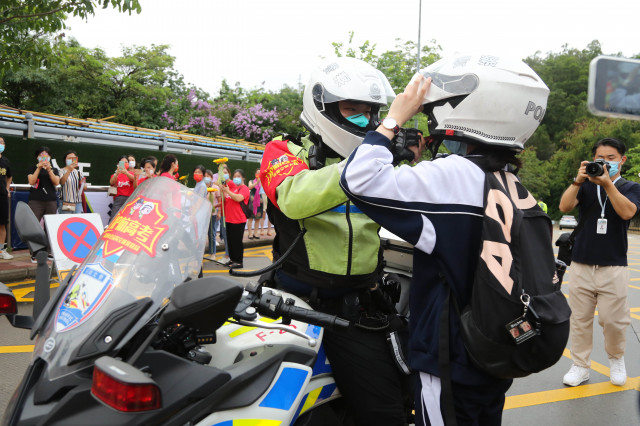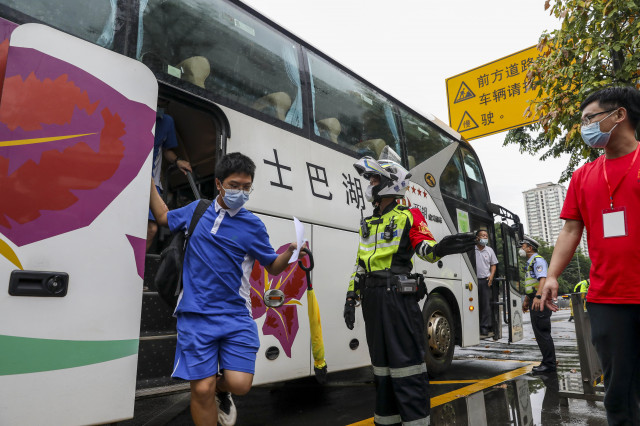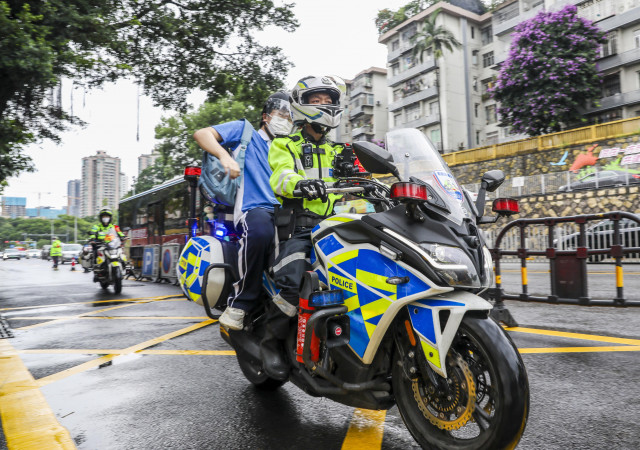 At 5:00 pm, the math test ends, and the first exam day is over. Students walked out of the exam room one after another.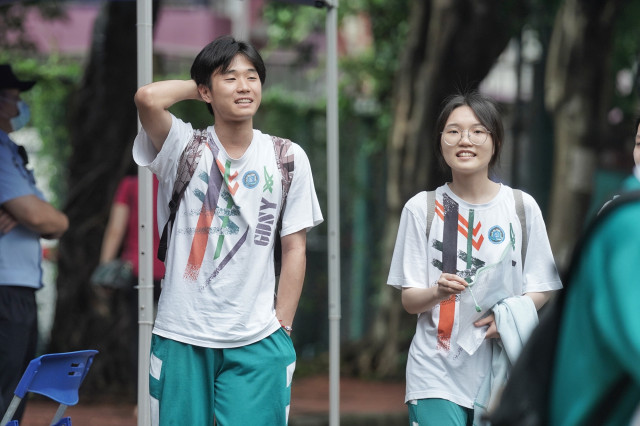 Parents greet their children with flowers and hugs.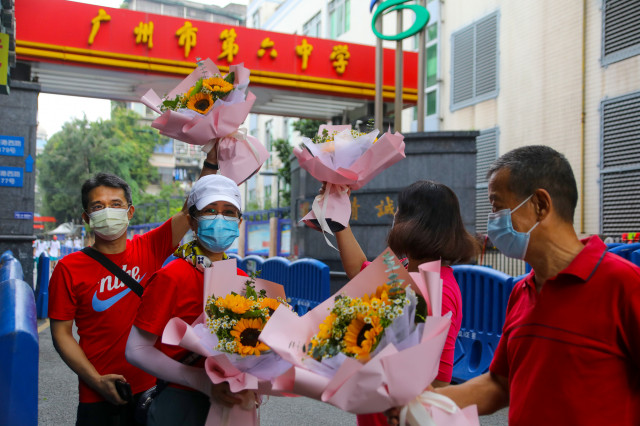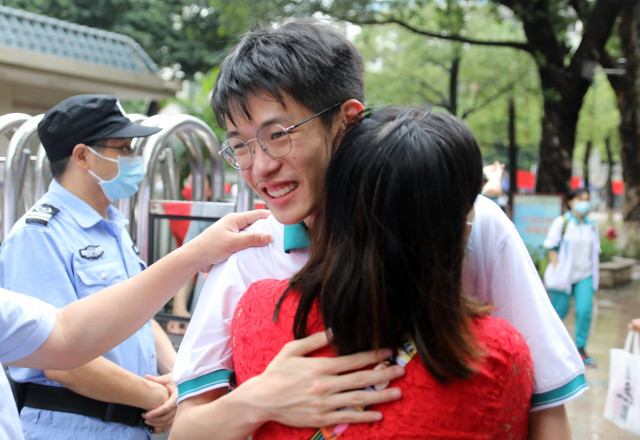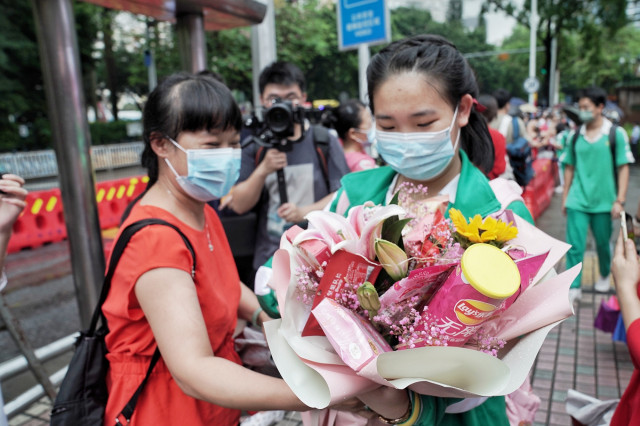 When a little boy saw his brother walking out of the exam room, he ran over immediately, and his brother lifted him up on his shoulders.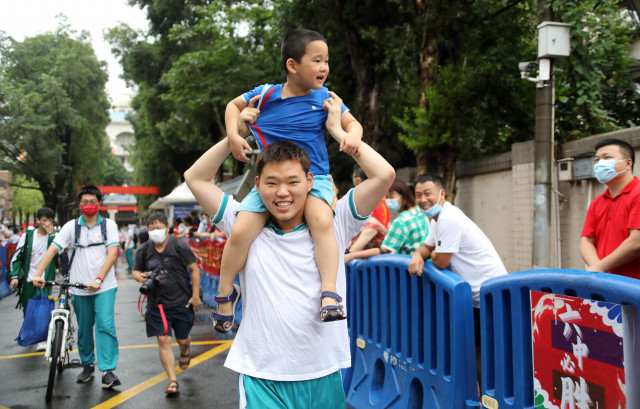 Photos | Nanfang Daily
Author | Alice
Editor | Wing, Olivia, Abby, Jerry