The 21st South China Sea Fishing Festival was held on August 16 in Hailing Island, Yangjiang, bringing an end to the summer fishing ban of this year.
Starting on May 1, the annual fishing ban aims to protect fish and other marine resources in China's surrounding waters during the summer season.
As the ban was lifted, a multitude of fresh seafood will be available for sale. Now follow GDToday to enjoy a seafood journey along the coastline of Guangdong.
Zhanjiang: Green lobster
Fringed by the sea on three sides and with five islands just offshore, Zhanjiang has many fishing ports which supply fresh and plentiful seafood of high quality. Among its many offerings, green lobster is a prime choice.
The secret behind it is in the simple cooking method, often steaming with garlic and a little oil and salt, which can retain its original flavor.
Yangjiang: Mantis shrimp
Sauce Fragrant Shrimp is a special dish of Yangjiang. The main ingredient, mantis shrimp, is rich in high protein paste. The shrimp tastes tender and sweet, hence a perfect combination with pepper salt.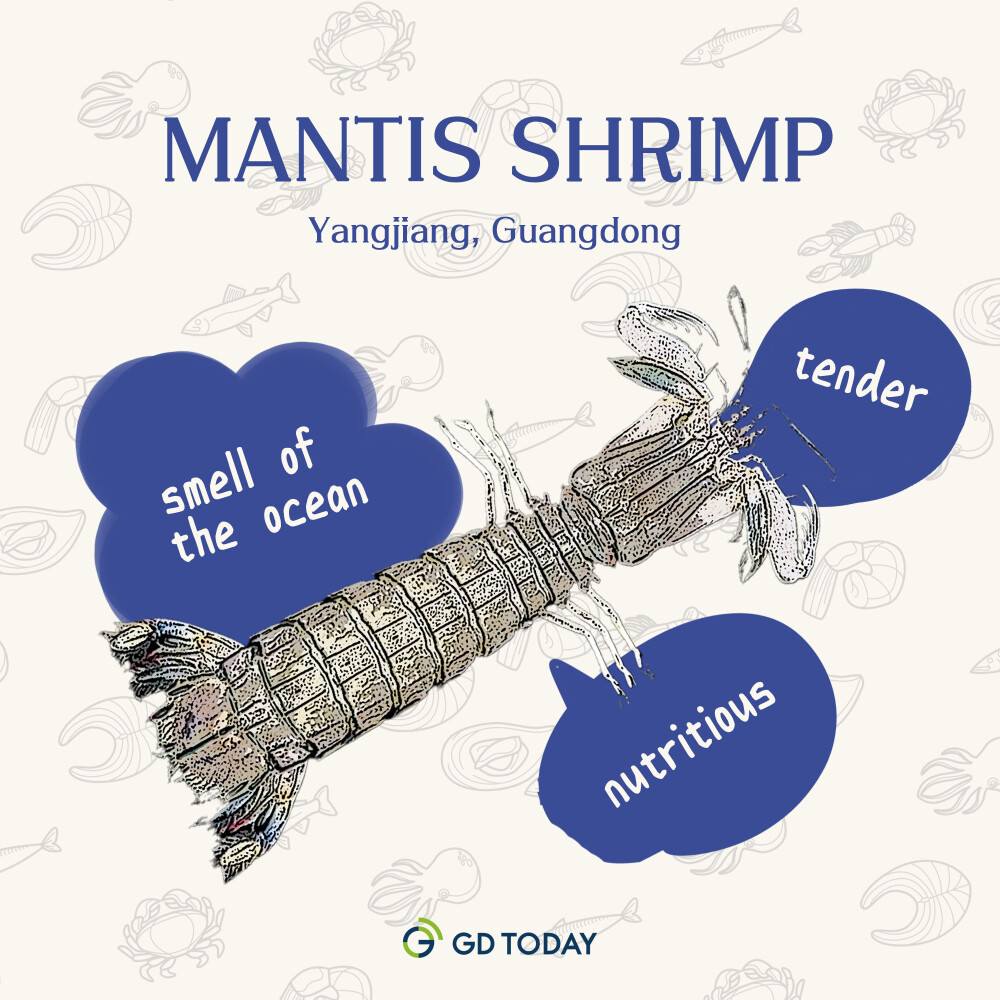 Zhuhai: Capitulum mitella
Capitulum mitella looks like the dog's claw, so it is known colloquially as the dog claw sea snail. It only grows in clean and pollution-free water areas. Since its coasts are steep, creating a natural barrier, Zhuhai produces fresh and fertile sea snails. After being quickly boiled with some ginger slices and cooking wine, the sea snails offer you a superb tasting experience.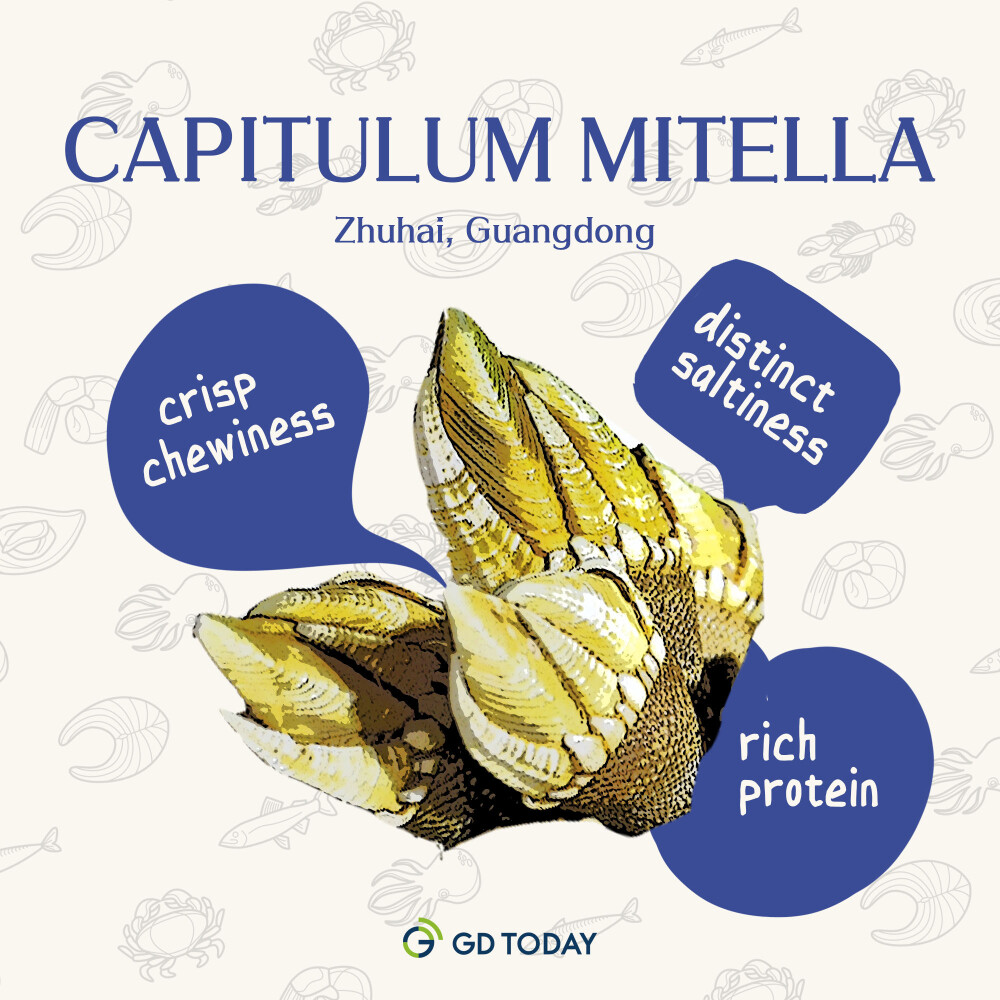 Shanwei: Chenzhou oyster
Shantou has a 445.2 kilometers-long coastline, including beaches, strange rocks, and islands. Chenzhou village, known as the "village of oysters", has a 300-year history of raising oysters. It is located at the junction of fresh and salty water, hence the finest place for oyster farming. The Chenzhou oysters are famed for fullness and juiciness.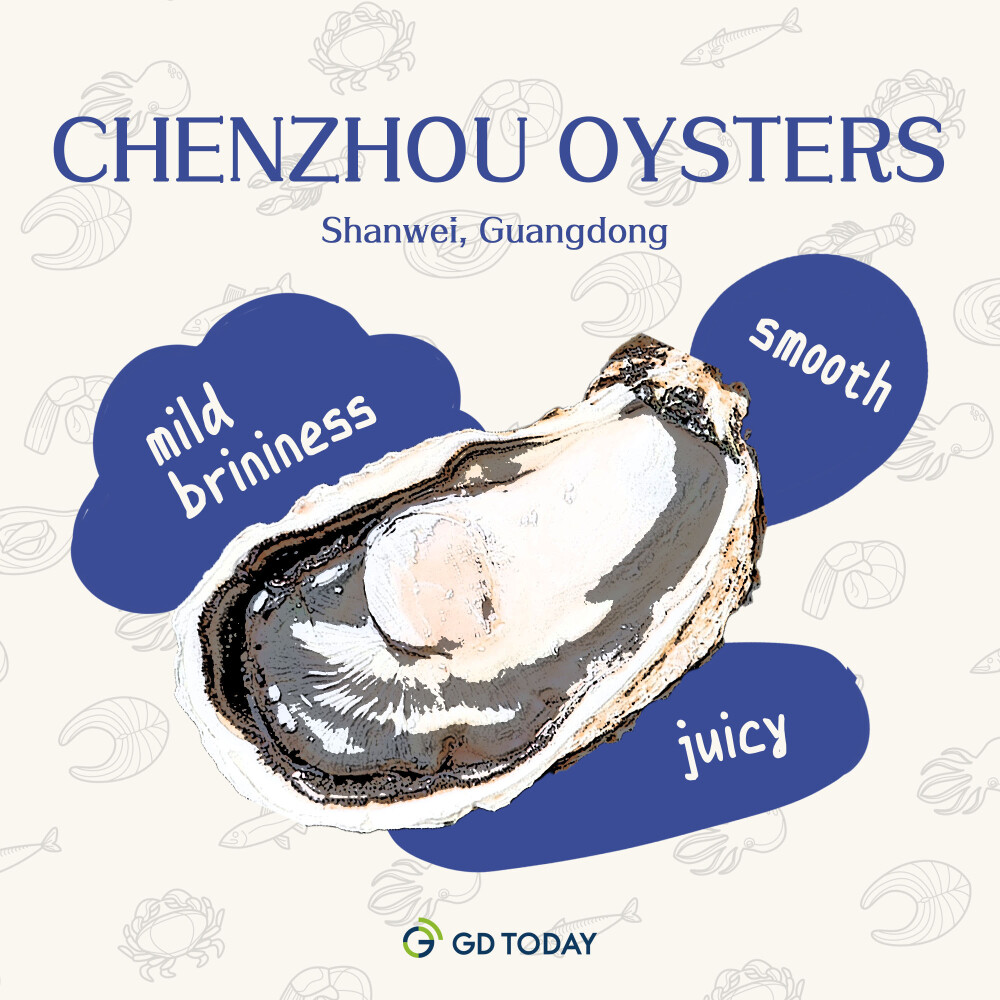 Jieyang: Abalone
Huilai County, Jieyang City, is the largest abalone-producing area in Guangdong. Its salty seawater is conducive to growing algae, the food of abalone, hence the high quality of abalone. As you chew on the meat, the natural sweetness of the juices floods the mouth.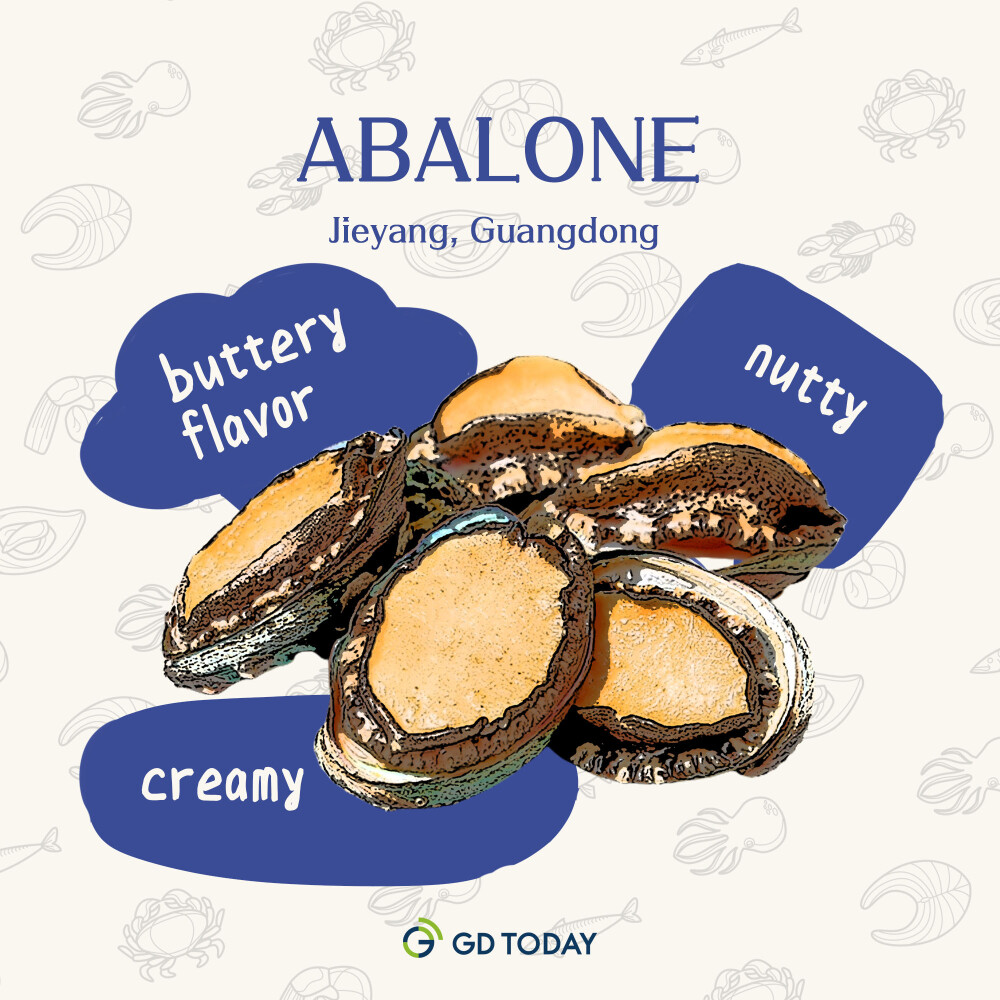 Shantou: Green crab
Hexi Town, Chaoyang District, Shantou, billed as the hometown of green crabs, has been devoted to green crab farming for over 300 years. The crab has more fat and rich crab roe. Simple steaming is enough to present its tender taste.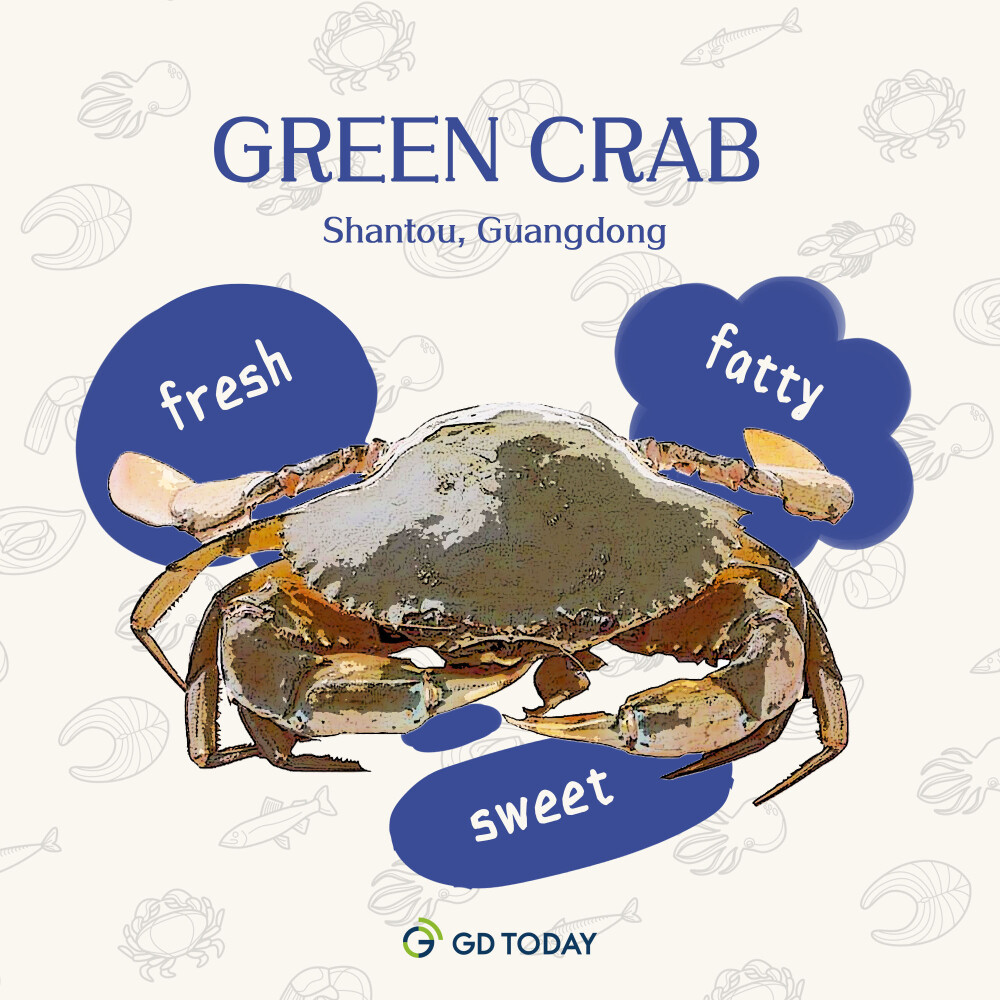 Author | Abby, Lina (intern)
Poster | Alice
Editor | Olivia, James