On September 12, an event themed around introducing preferential policies for Guangdong's agricultural sector under the Regional Comprehensive Economic Partnership (RCEP) was held in Shenzhen's Yantian District.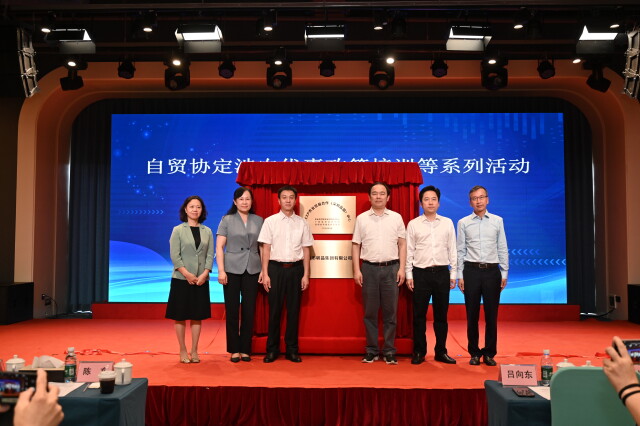 The activity aims to explore more opportunities for the international trade of Guangdong's agricultural products. During the event, the RCEP Agricultural Trade Cooperation Center in Shenzhen's Yantian, based on Shenzhen Zhenpin Group Co., Ltd., was officially unveiled. Also, cooperation agreements were signed among the province's RCEP Agricultural International Purchasing and Trading Center, the RCEP Agricultural Trade Cooperation Center in Shenzhen's Yantian and logistics enterprises.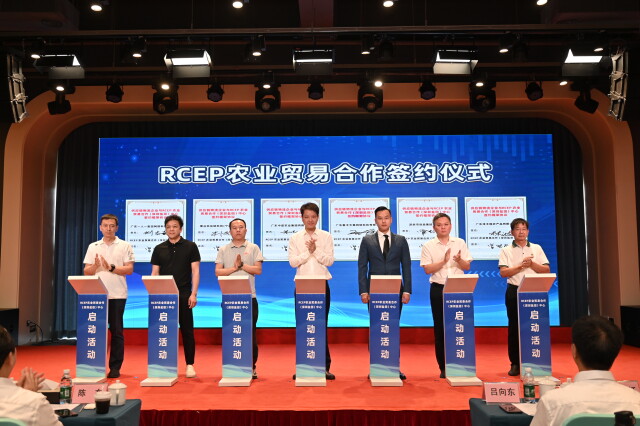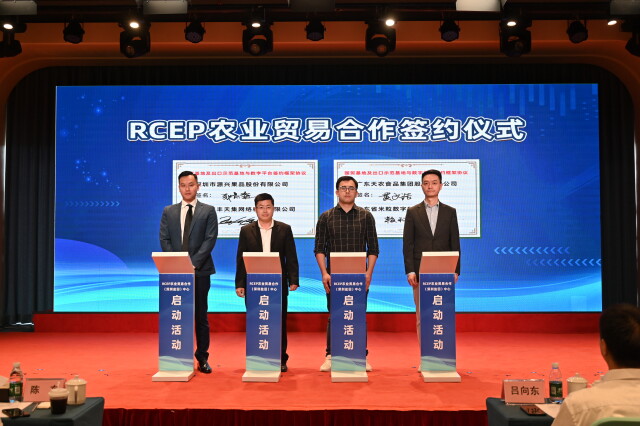 In addition, an online platform covering the latest policies, lists of agricultural export bases of Guangdong and a presentation of Guangdong's characteristic agricultural products was also launched.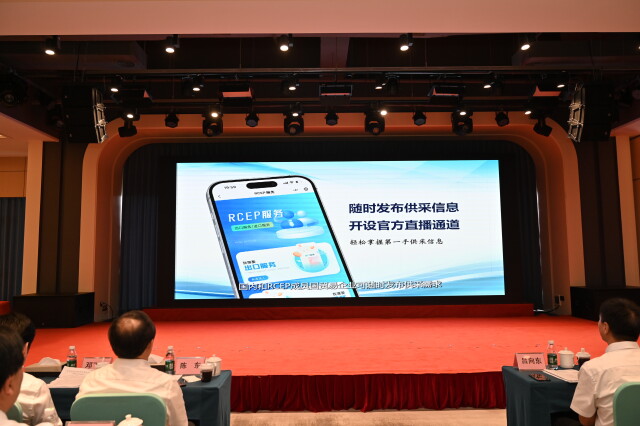 Lyv Xiangdong, Deputy Director-general of the Agricultural Trade Promotion Center of the Ministry of Agriculture and Rural Affairs, said that the full implementation of RCEP offers great opportunities for the export of China's characteristic agricultural products, the import of urgently needed agricultural produce and cross-border economic and trade cooperation in the agricultural sector. The event was held to help Guangdong's agricultural departments and companies to better seize the huge opportunities brought by RCEP, he added.
"We hope to bring together agricultural entities covering production, research, processing, transportation, warehousing and finance and form a complete industrial chain in Yantian," said an official of the Department of Agriculture and Rural Affairs of Guangdong Province.
Liu Hong, Deputy Director-general of the Guangdong Sub-Administration of the General Administration of Customs of the People's Republic of China (GACC), introduced that Guangdong has been implementing the country's cooperation achievements with RCEP members and has promoted the self-printing of 18 kinds of certificate of origin.
Mo Xiling, Deputy Director-general of the Shenzhen Administration for Market Regulation, said that Shenzhen will make full use of the market access advantages, build agricultural product exhibition centers and promote the development of cross-border e-commerce, in order to get competitive edge in agricultural exports.
Deng Feibo, Head of Yantian District, addressed that the district will promote modern agriculture and build a world-class agricultural food innovation demonstration base based on the RCEP Agricultural Trade Cooperation Center.
Next, Yantian will build an exhibition center for agricultural produce trading, a distribution center for agricultural product international trade and a cross-border e-commerce center. The district will also host international agricultural exhibitions and invite RCEP members to participate.
Statistics show that the imports and exports of Guangdong's agricultural products hit 330.13 billion RMB in 2022, with a year-on-year increase of 28.1 percent, topping the country. The total export to RCEP members stood at 23.38 billion RMB, up 50.7 percent year on year. In the first seven months of this year, Guangdong has imported and exported agricultural products total of 208.44 billion RMB, expanded by 15.3 percent year on year.
In 2022, Yantian District's total imports and exports hit 236.92 billion RMB. With the world's largest single-port container throughput, Yantian Port bears more than one-third of Guangdong's foreign trade imports and exports, and one-quarter of the country's trade volume with the United States. In recent years, the port has been accelerating the construction of the import and export trade distribution zones of seafood, red wine, beef, fruit and other characteristic products.
Reporter | Abby
Editor | Olivia, Will, James
Photo provided to GDToday