June 8 marks World Oceans Day. In 2022, Guangdong's gross ocean product has been ranked first in China for 28 consecutive years, rising 5.4 percent year on year to 1.8 trillion RMB, according to the latest Guangdong Marine Economic Development Report (2023).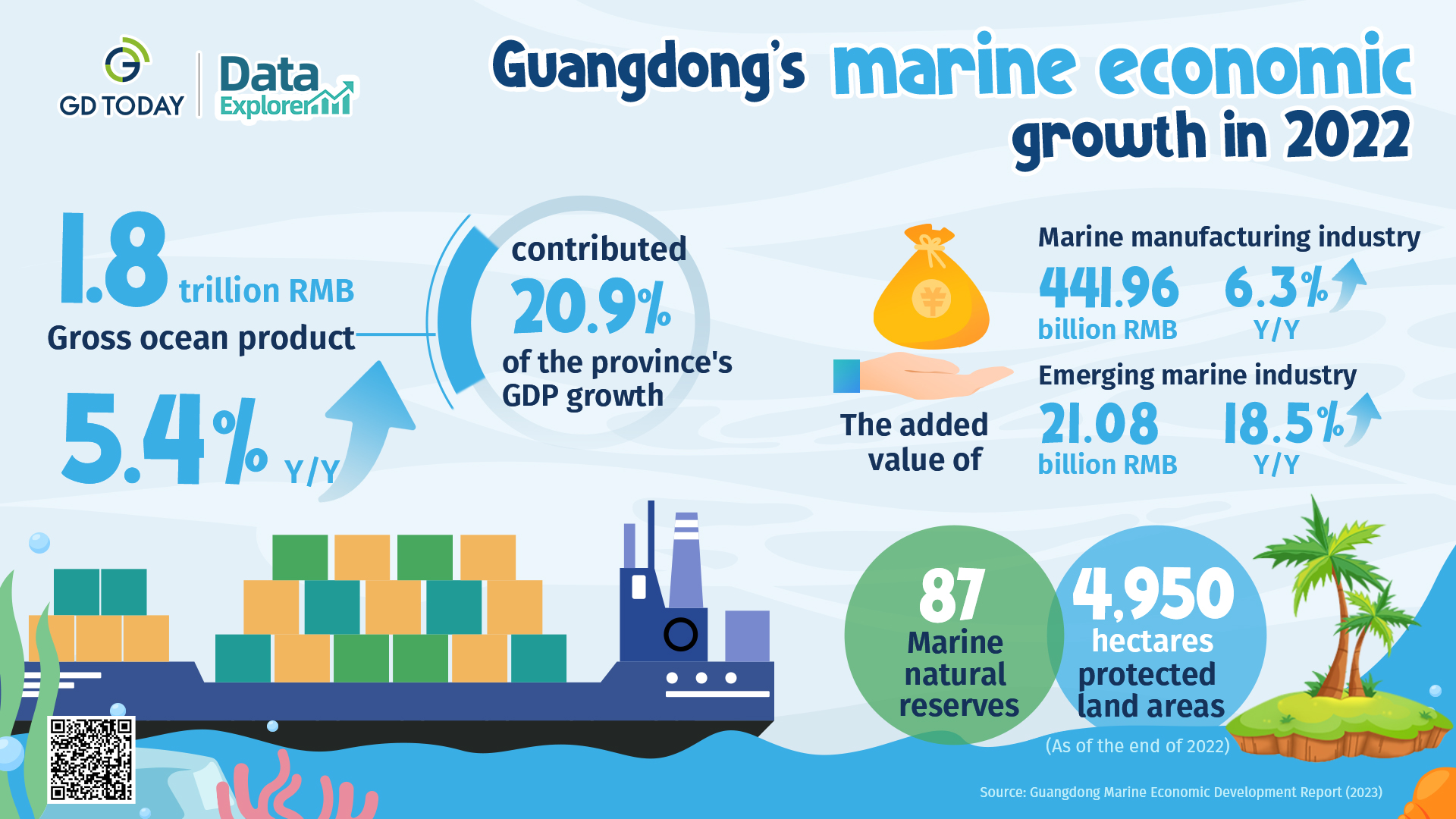 [Poster]
According to the report, the marine economy contributed 20.9 percent of the province's GDP growth. The added value of the marine manufacturing industry reached 441.96 billion RMB, up 6.3 percent year on year.
The emerging sectors of the marine industry are thriving, with an added value of 21.08 billion RMB, up 18.5 percent year on year.
In terms of marine ecological development, Guangdong boasts 87 marine natural reserves covering a total area of 4,950 hectares, as well as 1,219 hectares of newly-planted mangroves and 321.6 hectares of restored mangroves as of the end of 2022.
Author | Fanny, Poster (Intern)
Poster | Mia
Editor | Wing, Steven, Nan, Abby, James