Guangdong's agricultural imports and exports reached 330.18 billion RMB in 2022, up 28.1 percent year-on-year and accounting for 14.8 percent of the country's total, according to the statistics from the Guangdong Sub-administration of General Administration of Customs (GACC).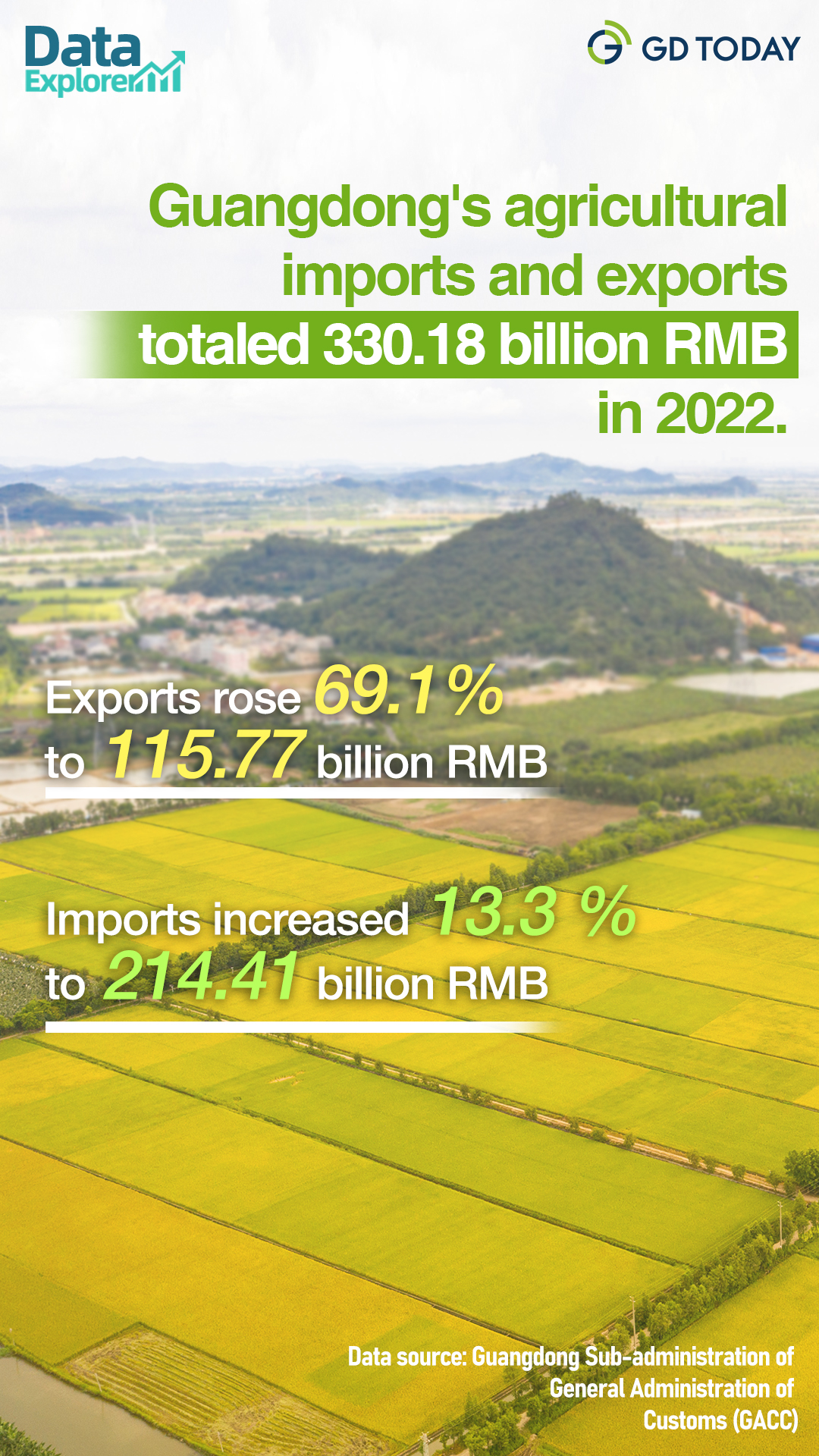 Among them, the exports amounted to 115.77 billion RMB, up 69.1 percent year-on-year, and the imports were 214.41 billion RMB, up 13.3 percent year-on-year.
Meat, dried and fresh fruits, nuts and grains were the main imported products.
Author | Fanny
Poster | Lu Lu
Editor | Wing, Nan, Monica, Jerry