Guangdong's economy has maintained its recovery momentum, as shown by the January-to-April major indicators released by the Bureau of Statistics of Guangdong Province on May 25.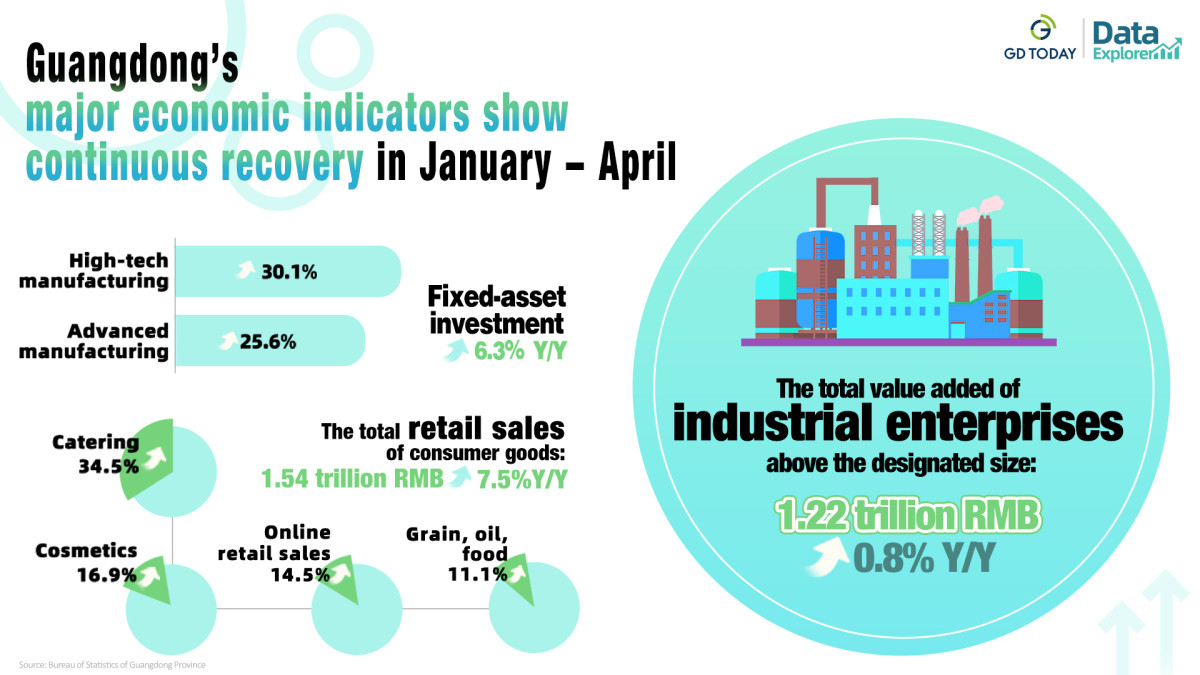 [Poster]
In the first four months, the industrial output kept growing, with the total value added of industrial enterprises above the designated size reaching 1.22 trillion RMB, up 0.8 percent year-on-year.
At the same time, the province's fixed-asset investment witnessed steady growth, with a 6.3 percent increase year-on-year.
The investment in new growth gears, especially in the manufacturing industry, grew rapidly, including a 30.1 percent increase in high-tech manufacturing and a 25.6 percent increase in advanced manufacturing.
The total retail sales of consumer goods of the province during this period registered 1.54 trillion RMB, up 7.5 percent year-on-year and 2.4 percentage points faster than that of the first quarter.
In addition, online consumption kept growing at high speed, with an increase of 14.5 percent, contributing 4.5 percentage points to the increase of the total retail sales of goods above quota in the province.
Author | Fanny, Poster (Intern)
Poster | Lu Lu
Editor | Wing, Nan, Monica, James