They showed us their various experiences during the recent COVID-19 resurgence in the province and expressed their gratitude to all those who fight against the virus together.
GDToday launched an online event to solicit stories on the COVID-19 fight in Guangdong, and received many entries from our readers between June 9 and June 16. They showed us their various experiences during the recent COVID-19 resurgence in the province and expressed their gratitude to all those who fight against the virus together. Many thanks to the participants for sharing your stories with us via videos, photos or articles. Here are some of the entries:
Amosov Gennady, a Russian businessman, wrote songs to spread positivity and confidence during quarantine in Liwan District, Guangzhou. Scan the QR code to enjoy Amosov's songs and stories.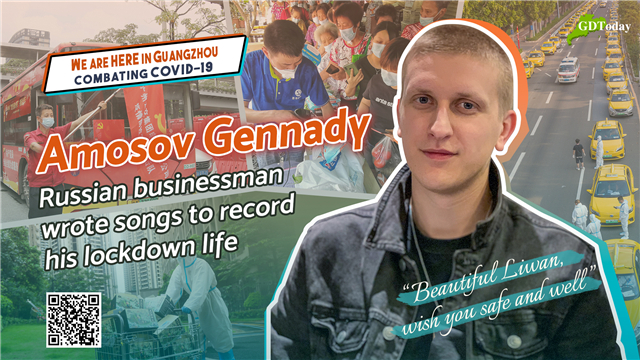 Guangzhou local Chongzi created a Dragon Boat themed clay work to boost the city's morale in the fight against the latest COVID-19 resurgence during the Dragon Boat Festival holiday. Scan the QR code to view how Chongzi created the Dragon Boat themed clay work.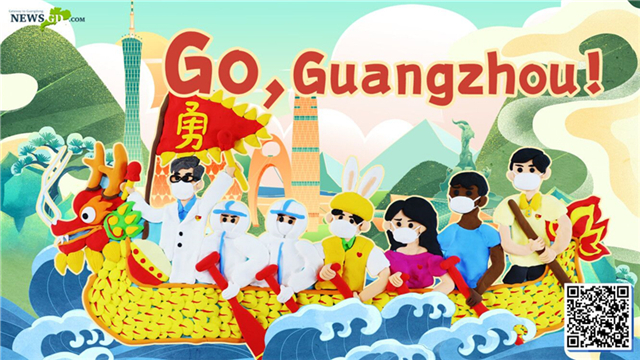 Sara Jaaksola, Finnish daughter in law and Chinese tutor in Guangzhou, shared how COVID-19 resurgence has impacted on our normal life in Guangzhou via an article and a video, expressing her faith in and support to the city's fight against the virus. Scan the QR code to view Sara's experiences.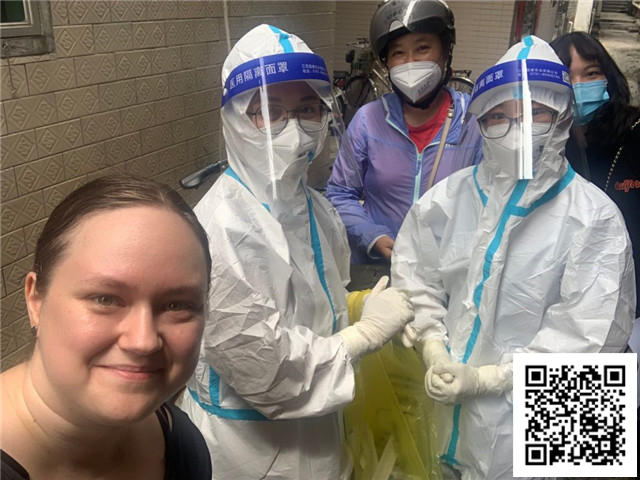 Parvez Nuckcheddym, a businessman from Mauritius, lives in Luopu Community, Panyu District, and has been providing volunteer services to the residents of the community since the end of May. Scan the QR code to view Parvez' volunteer experience.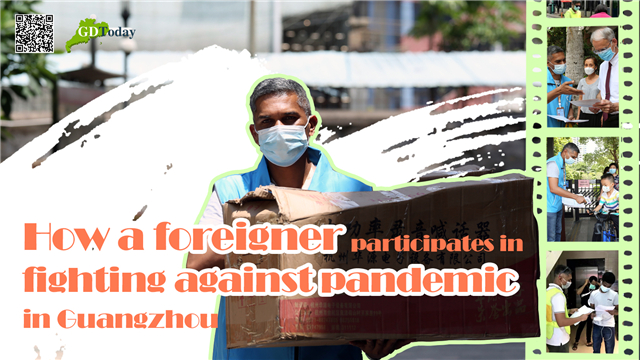 Dr. Hilmaan wrote a special letter on behalf of her several months old baby on the Dragon Boat Festival, wishing a happy, healthy world without any lockdown or restrictions, and calling on people to fight against the virus together.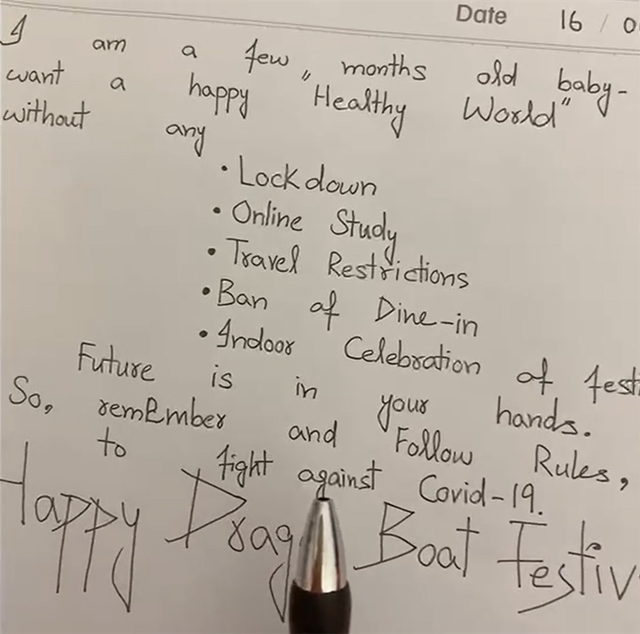 Ding drew a cute painting, featuring a girl hugging the city's landmark building Canton Tower, to support the fight against the COVID-19 resurgence in Guangzhou.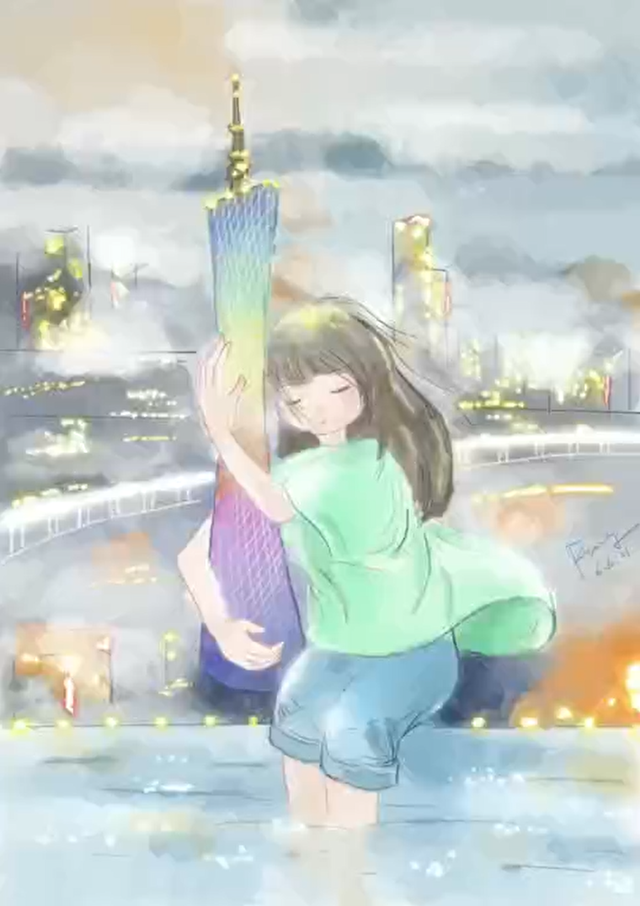 Sinker recorded a special Dragon Boat Festival in Nanhai, Foshan, including information about people who were fully geared up to fight against the virus by staying home, taking nucleic acid testing, catch-phrases and leaflets about the COVID-19 fight seen everywhere.  
.
Rémi from Jinxiu Bandao East Units in Guangzhou's Panyu sent us his "Thank you letter" in both French and English to the community office of foreigners in Lijiang, showing gratitude to the community and medical staff for all the support and help.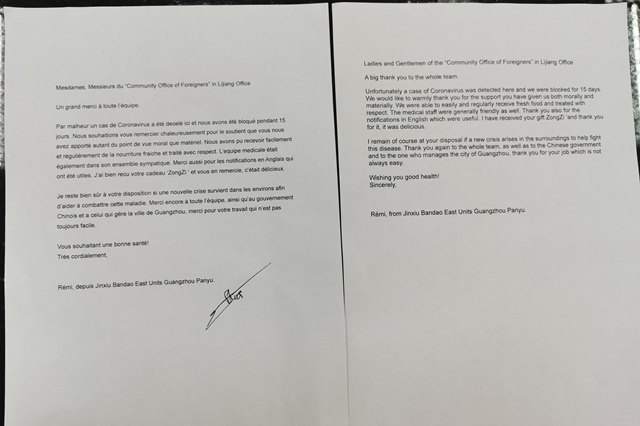 Nick Zhu from Guangzhou's Liwan also volunteered to help with the mass COVID tests in the district's Hailong Street. He sincerely thanks all the volunteers and hopes we can return to our normal life as soon as possible.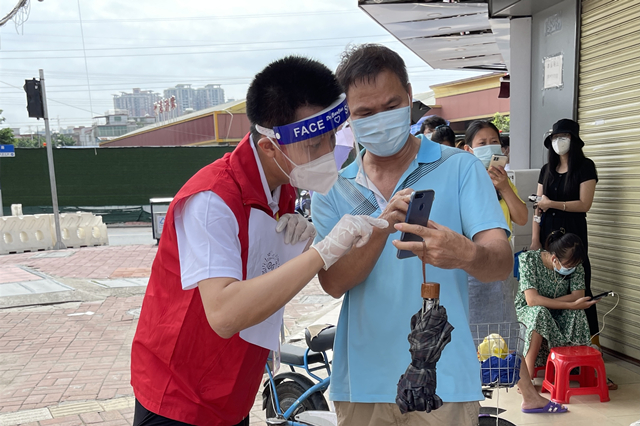 Nick Zhu (L) helped a resident to register for the nucleic acid testing. (Photo prvoided to Newsgd.com)
Cai Rong recorded the memorable moments when the lockdown was lifted in Guangzhou Panyu's Jiuxiu Bandao East Units, one the first areas where lockdown measures were eased.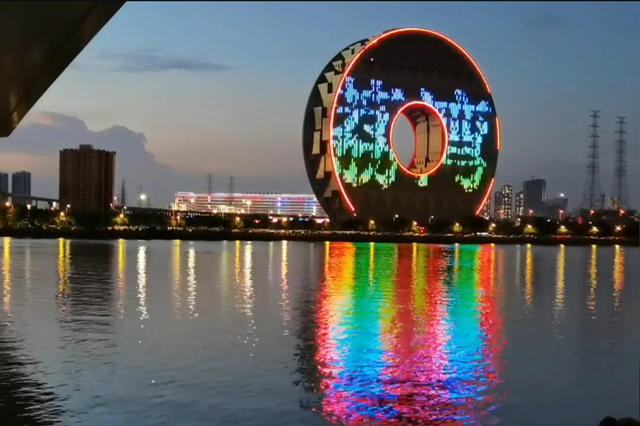 A screenshot of Cai Rong's video.
Some participants including Shi Yonghe, Nina, Qi Ge, Kcfung, Sylvia and Xiaowanzi recorded people's life during the pandemic via photos, thanking everyone's efforts in this fight.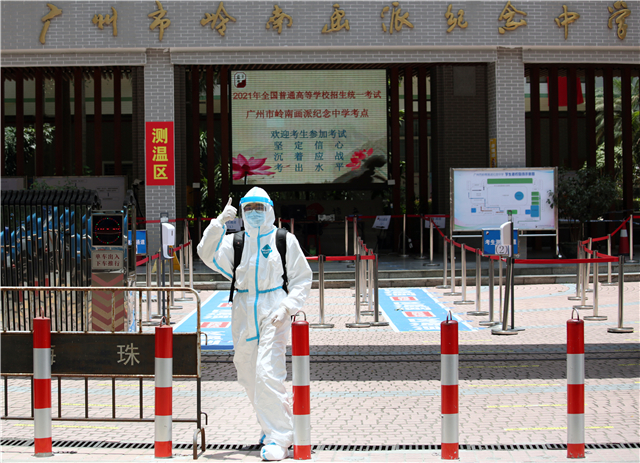 A candidate for the university entrance examination who was also a close contact of a COVID-19 case walked out of the examination room in Guangzhou. (Photo: Qi Ge)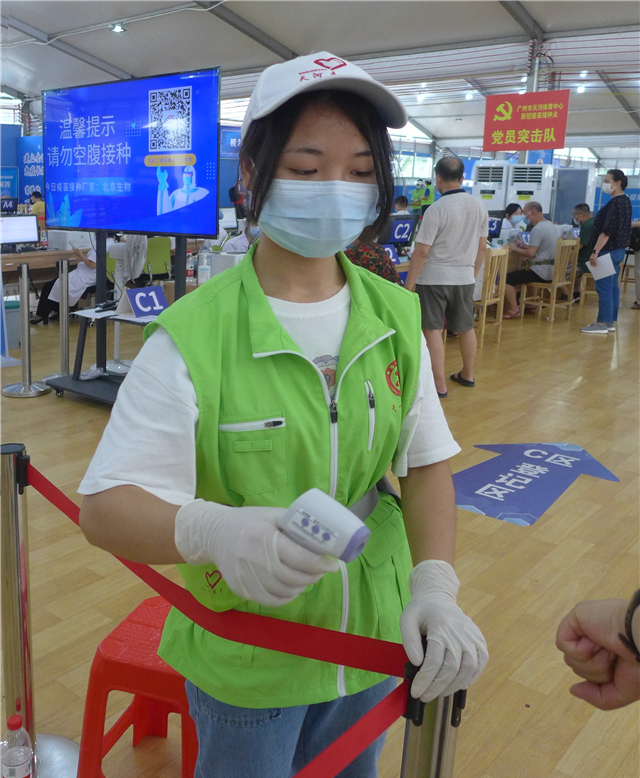 A volunteer takes temperature of people who line up for COVID-19 vaccination in Tianhe Sports Center. (Photo: Shi Yonghe)
Some other participants such as He Jiaxin, Vakulishyna, Melody Wahl, Simone vandermeulen, and Wilma Joubert shared their personal stories related to COVID-19 via articles, and showed their appreciation to the medical workers who have been racing against time on the frontline of the fight against the virus.  
Thanks again to all the participants and special thanks to our sponsors of prizes, including Sofitel Guangzhou Sunrich, LN Garden Hotel, Guangzhou, Swissotel Foshan, The Ritz-Carlton, Guangzhou, and Guangzhou Municipal Culture, Radio, Television and Tourism Bureau. We will announce the winners' list next Monday and send out the prizes next week. Stay tuned to GDToday for more fan activities in the future!
Related article: Prizes! How we share health & happiness in COVID-19 fight in GD
Author | Monica
Editor | Wing, Olivia & Jerry