As workers in fast food outlets throughout America strike to achieve a minimum wage of $15:00 (105rmb) an hour I thought it would be good to look at the situation in the "developed world" and compare
As workers in fast food outlets throughout America strike to achieve a minimum wage of $15:00 (105rmb) an hour I thought it would be good to look at the situation in the "developed world" and compare that to China.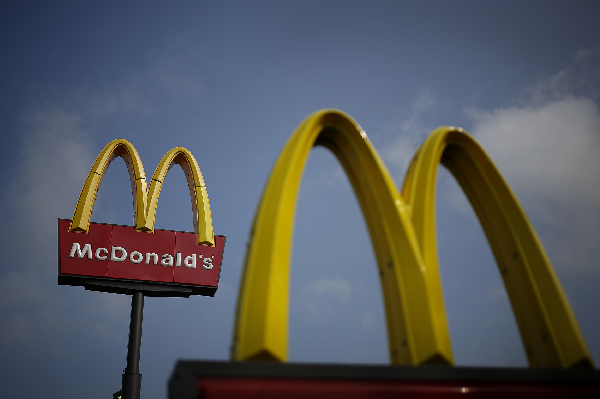 McDonalds [File photo/VCG]
I first came to China in 2004 and the local average income in the city where I lived (3rd Tier at that time) was 700rmb a month. Workers in the few places I knew which were Western, KFC and McDonalds, were achieving just 4rmb per hour.
Industrial relation laws in China were developing but were under-developed. People worked long hours and had few days off, it was common to meet someone who told me they got two days off a month, if they were sick, not only did they not get paid, they may have been penalised by the company and lost even more money. Annual leave in the private sector was non-existent and few people in private industry had any kind of social security, medical insurance or pension contributions made for them – in short, working in China 20 years ago was not a lot different to working in China 50 years ago or even 100 years ago.
Fast forward to today. A Basic Labour Law was introduced to China in 1995 and over the years amended to suit changing conditions. Despite the fact that there are still some rogue employers, the Basic Labour law protects all Chinese employees and provides for constant improvement in living conditions and in their working environments.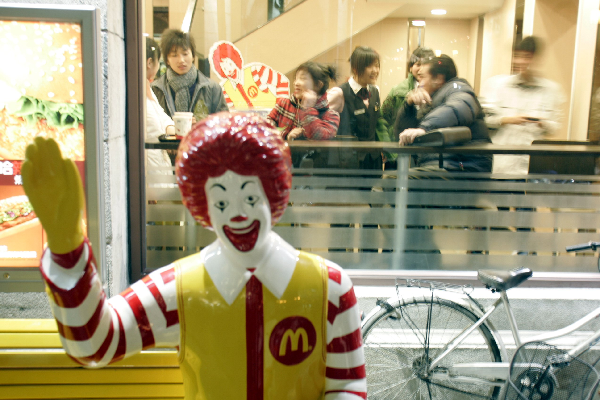 McDonalds in China[File photoNanfang Daily]
My city's average income is now over 7,140rmb, more than 10 times what it was when I first arrived. Even the McDonalds employee has received more than 300% increase in that time and is now over 14 RMB an hour.
Every Chinese worker pays a social security contribution which is saved towards his or her pension, contributions are made to medical insurances and also housing allowances whereby if the employee saves, the employer also saves so everyone can eventually buy a home. Although minimum wages differ from place to place, they do exist and must be adhered to. Overtime is generally limited to one hour per day and the working day is limited to 8 hours, working weeks are usually 40 hours. Female workers who are pregnant cannot be terminated nor can they be terminated within one year of giving birth. Annual leave is allowed, depending on length of service but usually ranges between 5 and 15 days.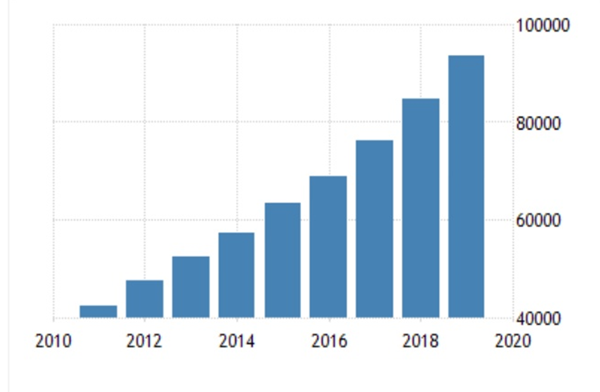 China is large, city sizes, wages, costs and industries all vary but this graph from tradingeconomics.com shows a very simplistic view and gives a stark definition of how improvements in annual salaries over the last 10 years look.
Looking to the USA, we see a stark difference: according to a report by the Brooking Institute, more than half of all US employees are on hourly rates with a median wage of just $10.22 an hour. But, much more worrying is the minimum wage of just $7.25 a number that has remained unchanged for 12 years. According to online calculators there has been a cumulative price increase over these 12 years of 21.93%. So, these workers are working more hours than 2009 but their money buys less than it did 12 years ago.
Compare the average rent in Jacksonville North Carolina ($1,016 per month), a city which has 60% of its employees living on hourly wages with the average rent in a 2nd tier Chinese city (1,200rmb or $171USD) and we can see why this minimum wage is important. The Jacksonville resident needs to work 99 hours to pay the rent. Whilst the Chinese resident needs to work less than 29 hours. A big difference between the two countries, with an average US worker employed 34.4 hours per week, but needing 99 hours, or 2.8 weeks, just to make the rent payment.
Source:statista.com
While the US minimum wage hasn't changed since July 2009, China's increases in pay, according to China Labour Bulletin, kept pace with, or even went ahead of inflation.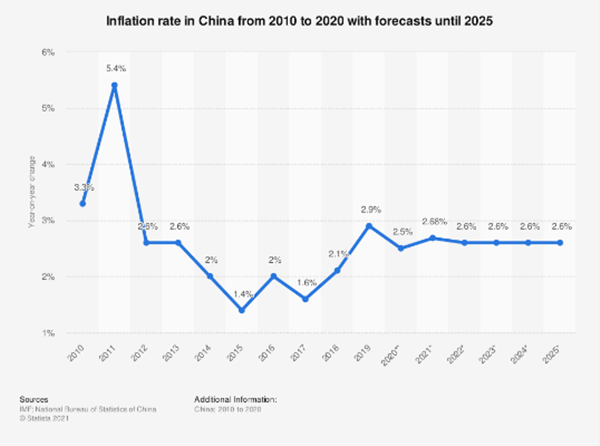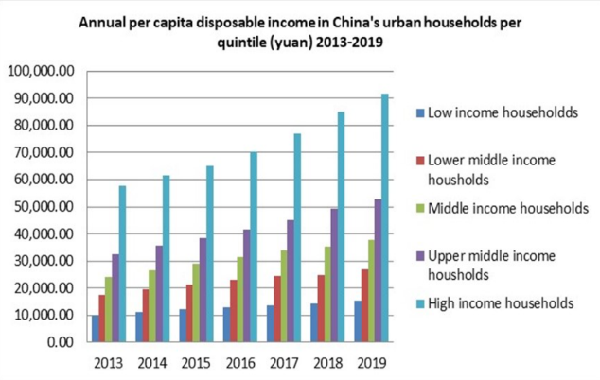 There will be people who argue that not everyone is on the minimum wage and many minimum wage earners receive tips. I'd ask those people, when was the last time you tipped your McDonald's, Wendy or Burger King server? Their company policies forbid staff to receive tips yet their employer still only pays them minimum salary.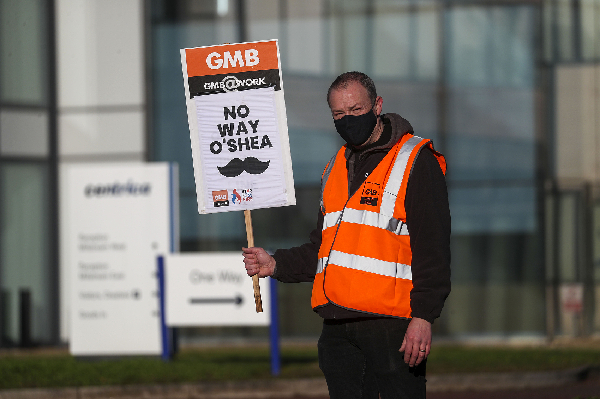 A British Gas worker outside the headquarters of Centrica in Windsor, Berkshire, on the first of a seven day strike over new contracts. Picture date: Friday January 22, 2021. [PhotoVCG]
Let's go to the UK to see if they're any better off. In the past, kids left school, went to work and got paid a salary, it was the most basic of needs. About 8 years ago, this system started to change with the introduction of something called "Zero-hour contracts". Employers use this to: "Demonstrate how much they care for the employee by providing flexibility in working hours" and, indeed, for some people this may be a good system, but for the vast majority of, mostly young people, it means they don't get enough hours to pay their basic living expenses. Zero hours means the employer will only use the employee when they need to – you can go to work for an hour today and an hour tomorrow and that may be all for this week.
The ramifications of this are obvious, your social security payments are low, your contributions to your retirement are negligible, so this doesn't just affect you as a school leaver, it will leave you short of retirement income in 50 years-time.
So, a Zero-hour contract and the minimum wage, which for a 16-year-old is only £4.55 rising to £8.72 when you are 25 is not a good situation. A rising number of British employees are finding themselves working under these conditions. It was more than 1 million in 2020. That's only 3% of the working population but the number is increasing all the time. If you happen to live in one of the main cities, this is bad news as the average monthly rent will be between £600 and £800. In other words, to achieve average monthly rent when you're 25 years old in a smaller city, you need to work 68 hours.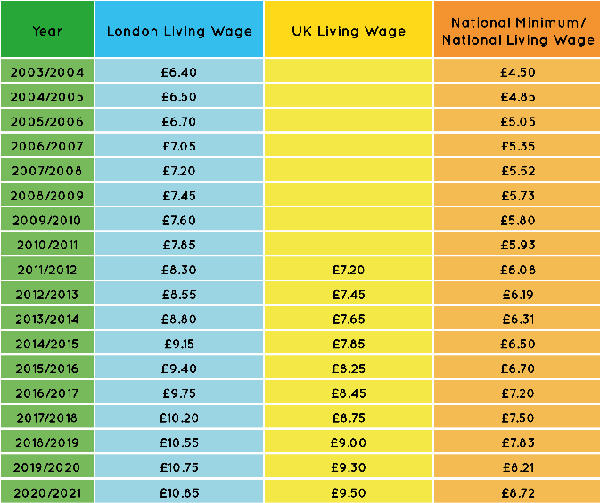 It would be hard to say that Chinese factory workers are all happy, but, if you ever wonder why employees in the UK and USA are unhappy it's not hard to see why. And Chinese workers, once they realise this won't keep assuming that a factory worker in the US or UK are doing better than they are. They're experiencing ever decreasing standards and working conditions, stagnating minimum wages which, in real terms reduce year by year compared to inflation, a sad lack of care from politicians for their plight and watching as business owners and CEOs offshore manufacturing to places like China. This has created a situation where many workers in developed nations are living at, or below, the poverty line, not just now, but for at least a generation into the future.
Author: Jerry (@Jerry_grey2002 on Twitter)
Editor: Olivia, Jasmine